Technological advances in the stone industry tend to be steady improvements of all kinds instead of being disruptive. This is the case with multiwire machines for processing blocks where the machines of today have superior performances compared the ones a decade ago.
Government policies related to quarrying of natural stone vary from country to country, in fact, in big sized nations where the administration is decentralised, policies may vary from province to province. Mining policies are often a complex issue, and government policies also vary frequently to reflect new sensibilities and priorities.
Following the first presentation of the study on Sustainability conducted by KIVI, the Finnish Stone Association, a second presentation was made on 25 June 2020 in which this time the focus was on comparing the carbon footprint of natural stone with other materials.
by N. Careddu, G. Di Capua and G. Siotto.
The Finnish Stone Association, KIVI, has recently completed a study on the sustainability of natural stone. In collaboration with World Natural Stone Association (Wonasa) two webinars were organised on 30 April, 2020 with the objective of presenting this study to the stone industry. Below is the copy of the presentation. Just click on the picture and see and watch it.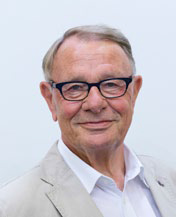 Joachim Grüter, President of the German Natural Stone Association (DNV)