France, September 2023 - The Canadian stone company, Polycor Group, has completed the acquisition of the French company Rocamat, of which it was a minority shareholder till now Polycor has 80 quarries in North America and France and Rocamat has four quarries and processing facilities.
Germany, September 2023.- After 15 years of a fairly dynamic construction industry, a serious slowdown may be ahead for German companies. The high inflation and interest rates has forced the German companies to cancel many projects. The cancellations have been especially severe in home building and there is fear that many construction companies, especially the smaller ones, will go bankrupt unless there is some government support. It is estimated that construction costs in Germany have increased by 38% compared to the pre-pandemic period. While housing demand in Germany is estimated to be 400000 units per year, the number actually being built is at least 25 % less. The negative trends will surely affect the German stone industry  hard in 2024, if not before.
Australia, September 2023.- New regulations regarding handling of engineered stone have now come into effect. These measures are aimed at protecting the workers from silicosis. Not taking the protective measures such as the use of protective masks and dust control system will now carry fines of Australian $ 6000 for individuals and $ 30000 for companies. Also upto 5 years prision and $ 3 million fine can be imposed by the authorities for reckless behaviour which exposes a worker to risk of serious injury or death.
Brazil, 28 August, 2023.- During the 2023 edition of the Cachoeiro Stone fair held from 22 to 25 August, in the students of architecture competition held by Centrorochas in collaboration with World Natural Stone Association (WONASA), Talita Pezzara was awarded the second prize. The first prize will be awarded to the winner during a ceremony in the Marmomac fair in Verona in the Brazilian pavilion.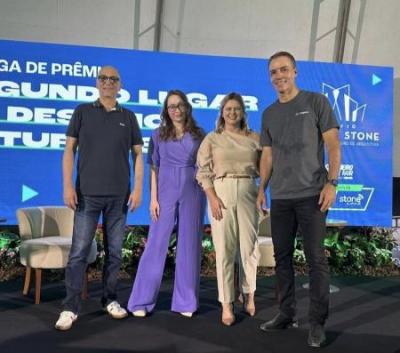 Finland, August 2023.-.An International and Finnish Stone Carving competion was held in the city of Juuku, in northern Karelia, from 28 to 30 July. The theme was JOY. The event was organised by Ellin Taitajat and the soapstone was donated by the company Tulikivi Ovi.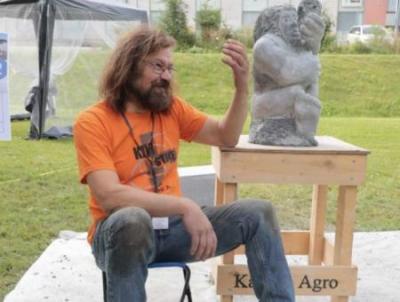 Photo: Pentti Kallinen
Turkey, August 2023.- Turkey's stone exports figures are a good reference to understanding the state of the industry in the world. The data released for the first 6 months of 2023 when compared to the same period in 2022 paints a sobering picture. Overall exports, at around US$ 885 million, were down by around 12 % compared to the US$ 1007 million in 2022 for the first six months. Export of blocks showed a decline of 9% to China, but an increase of about 10% to India, confirming the dynamism of India's economy. Exports of processed stone were down by almost 30%to its main export market, the United States. However, exports to Saudi Arabia reached US$ 55  million, providing an important cushion. Total exports of processed stone at US% 600 million were down by almost 15 % when compared to the figure for 2022.
Hosur (India), July 2023.- On 23 July 2023, the Director of Litosonline.com, Anil Taneja, gave the keynote address in Hosur (India) on the topic titled "The new challenges for Indian Stone Industry in the current international environment" during the seminar on skilling held by the Indian Stone Association (FIGSI).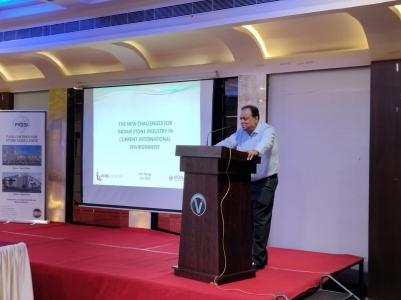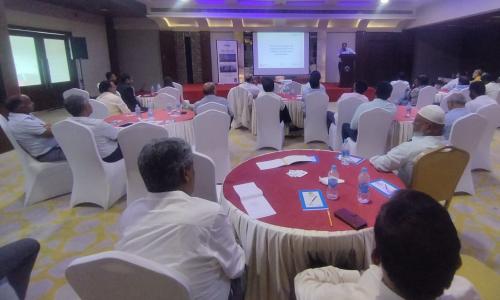 Brazil, July 2023.- The decline in exports of natural stone from Brazil during the first 6 months of 2023 points to a clearly cooling US market (where Brazilian exports are concentrated), a worrisome situation when looking at the months ahead.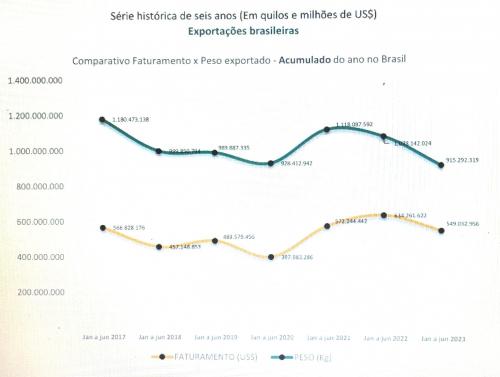 Source: CentroRochas
Ukraine, July 2023 .- The President of Polycor, Patrick Perus, recently met the founder of Ugran, Maksym Kurechko, in the city of Lviv, in the western part of Ukraine . His impressions, in his own words: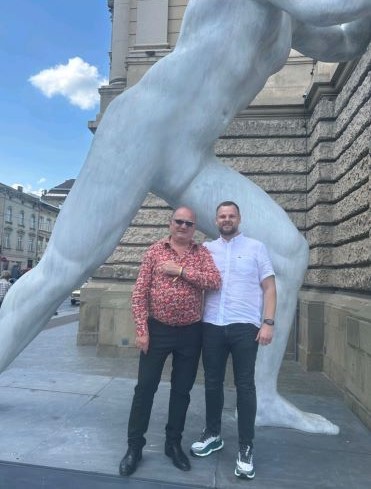 "What is amazing is  that despite all the hurdles, attack on the grid, attack on people, infrastructure, the country is functioning, because the Ukrainians make it work. Trains were on time, air conditioning was on, cars were running. If you want to know what customer service is, you talk  to them. They lose power, people, but always make it work and get the stone on the truck, without compromising on quality because this is who they are. In time of crisis humans can show their worst, and also its best. The Ukrainians are showing us the best in us. And reminding all of us that we take for granted things that others have to fight for. I have no idea what will happen and when. But they will win. Not because they are the strongest, but because they want to. War of invasion have not been working for 70 years. No one ever won these wars. The generation of Maksym will decide what their country will be after the war. They will decide whether to build a modern economy, a democratic state, integrated into the western world, or go back to their old bad habits inherited from decades in the Soviet Union… no need to tell you I am betting on the first option. This is where we can contribute. By showing support, including promoting their products, we will help them to build a prosperous and free country when this is all over."
Nuremberg (Germany), 5July 2023.- Dr. Arndt Schlosser has joined AKEMI as Managing Director on May 1, 2023 and is responsible for operations and procurement for all AKEMI production sites worldwide.
Portugal, June 28, 2023.- The stone fair in Portugal STONE IBERICA, held in recent years in Batalha, will now be moved to Oporto for the next edition. The dates of the fair are expected to be in the first quarter of 2025. The name, too, will be changed, it will now be called STONE.
U.S.A., June 2023.- Inspite of the higher interest rates and mortgage rates the data for the month of May showed a rise in new housing permits and construction. Does that mean the market has reached rockbottom and will now improve, only time will tell. It seems that demand is strong among the millenials and home working is leading to demand for more space, these being the motores of increased activity.
Brazil, June 2023.- Natural stone exports from Brazil for the first 5 months of 2023 were about US$ 427.3 million, a reduction of approximately 12% compared to the figures for 2022. Analyzing in more detail, block exports (mainly to China) were about 32% less comparatively while processed stone had similar figures to those in 2022 with exports of US$ 330 million.
Xiamen (China), June 2023.- The 23rd edition of the Xiamen Stone fair was finally held in normal conditions from 5 to 8 June 2023, with the pandemic finally behind us. While the number of local visitors increased by around 25% compared to the 2019 edition, the number of international visitors reached 50% of the numbers for that show, according to the organisers.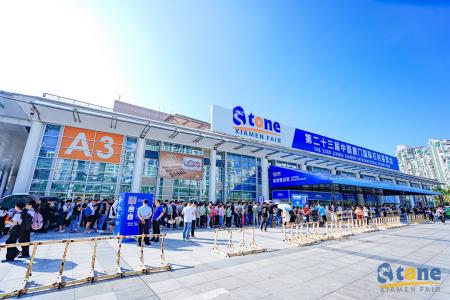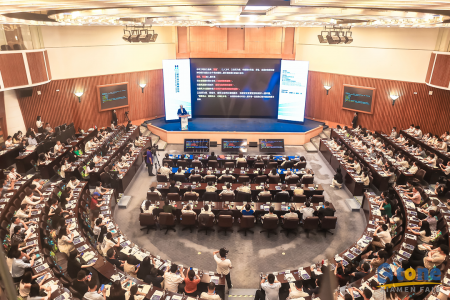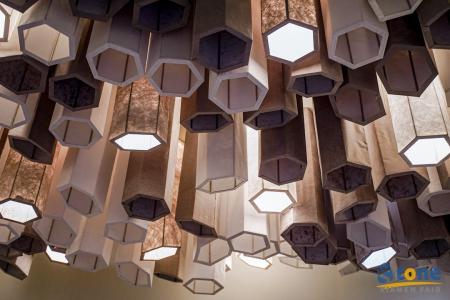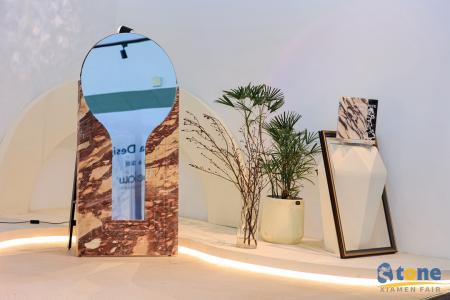 Most likely problems of flights availability and delays in obtaining visas accounted for some of the reduced international presence. Much has changed in the Chinese stone industry since the last normal edition held 4 years ago. The construction activity in China is lower tan it was then, but it remains the most important market for blocks exporters from all over the world. And buyers too are returning once again.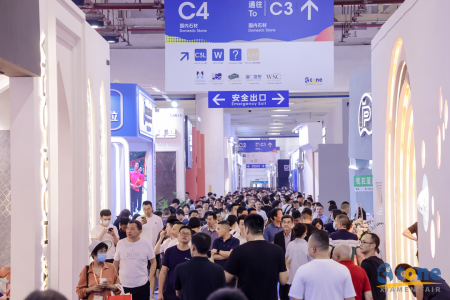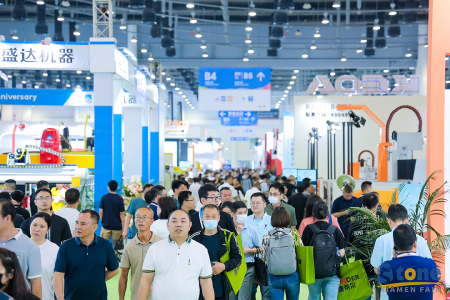 India, 5 June 2023.- In an interesting observation  the head of India's biggest mortgage provider, Mr Keki Mistry of HDFC,  commented that due to India's demographics of a young population( half being less than 30 years old), rising incomes as a result of fast economic growth, there is a structural demand for housing which should last for a long time. In recent years housing prices have remained more or less stable,  mortgage rates in India are already relatively high so a small rise in interest rates would not affect the demand by much, and houses have become more affordable. This should surely be positive  news for the stone companies selling in the local market. 

France, May 2023.- The French National Union of Ornamental Rock and Construction Industries (SNROC) and the French magazine Pierre Actual have announced the 7th Prize of Architecture BUILD IN NATURAL STONE. The projects must be built in France during the last two years and use French stones or be processed in France.
China, 23 May, 2023.- During almost 2 years in the post-pandemic related consumption boom period, the biggest problem for those in the international trade of stone was finding containers to ship the orders. How things have changed? The demand for 20 ft containers has now fallen by 70% year to year, there is a currently a massive surplus of unused 20 ft containers in the ports in China and shortage of space. The decline in world trade has also led to a sharp drop in profits of the container shipping companies, which, only last year, were making record profits. The slump in demand is currently expected to last till the end of the year.
Oporto (Portugal), May 2023.- The Portuguese association representing extractive and processing industries, ANIET, in collaboration with the European project Compete 2020, organised a five day long promotional visit of Portuguese stone for architects, interior designers and stone professionals from 12 countries. The tour lasted from 8 to 12 May 2023. The visits were to several Portuguese processing units and granite and limestone quarries located in the centre of the country, and to the football stadium of Braga built on the site of an abandoned granite quarry. Different aspects of natural stone related to quarrying, stone selection, processing etc. were explained in this highly educative tour. The event ended with a International Conference on Natural Stone held in the Casa de Musica in Porto on 12 May assisted by about 80 professionals from the natural stone industry.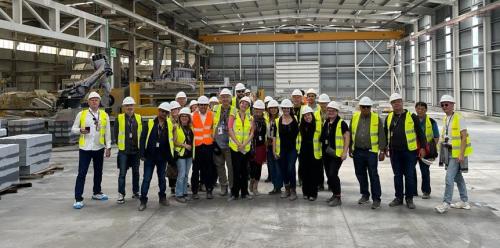 Portugal, May 2023 - The III International Conference on Natural Stone organised by the National Association of the Extractive and Transforming Industry of Portugal (ANIET) will be held in Oporto (Portugal) on 12 May 2023. This is the programme.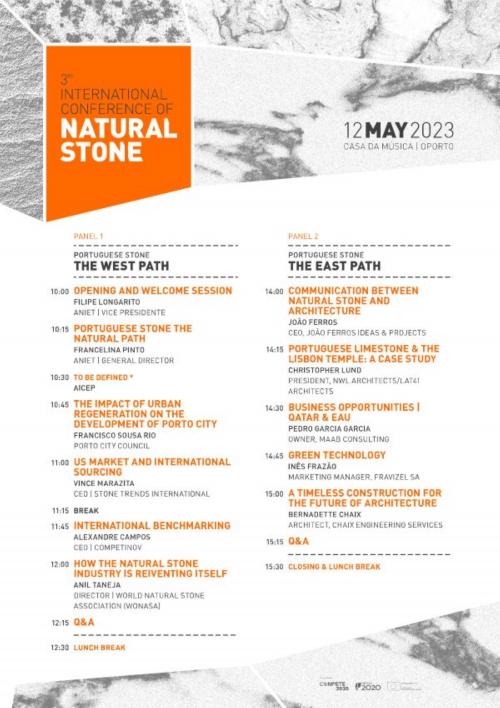 Izmir, Turkey, May 2023.- The Turkish language edition of the WONASA Guide on Sustainability, in the form of a "beginners" questions and answers format on this increasingly important topic, was presented during the Marble fair in Izmir in a event organized by the Aegean Exporters Association.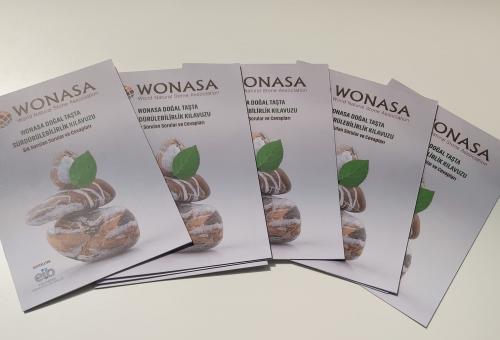 Izmir, Turkey, April 2023.-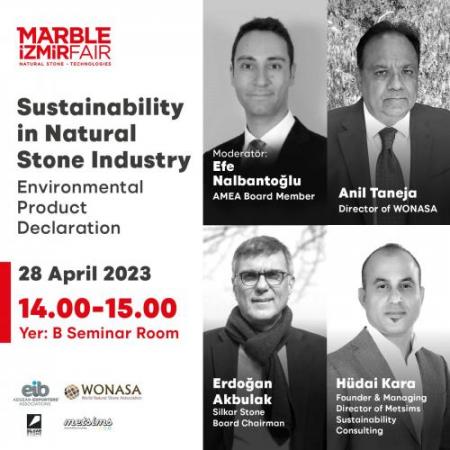 Portugal, 17 April, 2023.- An international delegation  consisting of two dozen architects and specifiers will be visiting Portugal to learn about Portuguese natural stones for a 5 day visit, from 7 to 12 May, 2023. This initiative, organised by the Portuguese association ANIET (National Association of the Extractive and Manufacturing Industries), comes within the scope of the project  "Portuguese Stone, The Natural Path" - a support system for collective actions, and is co-financed by Compete 2020, Portugal 2020 and the European Regional Development Fund.
The main purpose of this promotional action for international specifiers, from inside and outside Europe, is to show to international guests the reality and export potential of the Portuguese Natural Stone sector, as well as to provide on-site visits to different companies representing the extraction and processing of Portuguese Natural Stone.
Also, as part of this event, the  third International Conference on Natural Stone,  will be held on 12 May, 2023 in the Casa da Musica in Porto, Portugal.

Croatia, 15 March, 2023.- The XX1V edition of the Symposium of stonemasons on extraction, processing, installation and maintainence will be held from 18 to 20 May in Pucisca, Republic of Croatia. One of the themes of this event, last held in 2019, will be how to expand the market for stone. For more information contact klesarkaskola1@gmail.com. 

Australia, 28 February, 2023.- After the trade unions in Australia demanding  the Australian government  it ban the import of engineered stone due to risk of silicosis, the Works Ministry has taken the first steps towards studying the consequences of how the ban would work and has asked the organisation Safe Work Australia to study how the ban would like, the necessary regulations involved etc. A period of 6 months has been given for this purpose. A decision will be taken at a later date, though the unions are determined that the ban be implemented before 1 July 2024.
Bangalore (India), February 17, 2023.- The Indian  Stone Association popularly  known by  its  acronym FIGSI, organiser  of the fair  STONA, in Bengaluru  from 15 to 18 February 2023, in a highly  laudable  initiative, invited  about 200 students  of  architecture from different  colleges  in the city  to the fair bringing  them in buses, offering  lunch, and apart from visiting  the fair, also attended  a seminar on Sustainability  in use  of natural  stone in Architecture.
Spain, February 2023 .- Six months in prison and a compensation of 1.1 million euros for five workers affected by silicosis (one of them died) is the agreement reached between the Prosecutor's Office and the company Cosentino at the hearing held on 2 February in the criminal court of Vigo to avoid a trial for five offences of serious injury due to gross negligence. The marble company that employed the affected workers has accepted one year and three months in prison for the same offences. This is the first time that it has been judicially recognised that the handling of quartz agglomerate without taking the necessary precautionary measures can cause silicosis. According to the prosecution, Cosentino did not provide adequate information on the labelling of its Silestone product about the damage that can be caused by improper handling. Cosentino, for its part, points out that 15 years ago, when the facts originated, the regulations were more diffuse and adds that it paid compensation to the injured parties above what the prosecution was asking for and stressed that the company's preventive measures have improved since then.
Spain, 6 February 2023.- The Spanish company Porcelanosa  has opened a highly automated new factory for making big format porcelain with an investment of 55 million euros and  annual production capacity of 1.3 million square metres. Porcelain slabs of sizes 320×160 cm, 270×120 cm in thickness of 6 mm, 12 mm, 20 mm and even 30 mm will be produced in this factory.

 
22 January 2023.- In a recent research carried out in UK it was found that the cost of construction materials have gone up by 60% between 2015 and 2022. According to the same study, in the EU, due to Covid and logistics related issues, the cost of construction materials has gone up by 35%.   
19 January 2023.- The Cosentino group has signed Goldman Sachs and JP Morgan in its intention to become a public company quoted in the stock market sometime this year,  according to the Spanish newspaper Expansión. 
10 January 2023.- The Xiamen Stone Fair recently published the import statistics for natural stone for the years 2019- 2021. Inspite of travel restrictions and other disruptions due to Covid, the import of stone did not seem to suffer too much and reached a figure of US$ 3 billion in 2021, in tons 13.6 million. This figure was a sharp increase compared to 2020 when the equivalent figures were US$ 2.3 billion and 12.6 million tons.
5 January 2023.- During the last week of December 2022, this magazine conducted an admittedly unscientific poll in the social media Linkedin among stone industry professionals on how they saw the prospects for stone industry in 2023. Despite the negative economic news that seems to dominate the headlines, half of the participants expect the year 2023 to be better than 2022 for their business. About 1/3 expect their business to be similar to last year. Only a 1/6 think that business will be worse this year compared to 2022. 
USA,  4 January 2023.- The US Customs Department has finally decided that the tariffs on most quartz companies from India will go back to 3.19%. Only a handful of companies will be paying the anti-dumping tariffs of 323%. This decision ends a period of intense uncertainty during last few months for most of the quartz producers from India many of which had made huge investments in setting up quartz factories.
Castellón (Spain), December 2022.- The ERTE (temporary lay-offs) have exceeded the figure of 11,000 workers affected, between ceramic factories and the glazes segment of Castellóna. The employers' association representing these companies, Ascer, indicates that almost 60% of the total has already been affected by a measure of this type. This does not mean that all those affected are in an ERTE at the same time, but it does mean that all of them are included in proceedings, which are applied according to factors such as the price of gas, production adjustments or the need to reduce stock already manufactured. (Source: El Periódico del Azulejo)
Spain, 15 December 2022.- In what many people in the natural stone industry people will consider to be a surprising development, and also of great significance, Teclam, the Levantina Group's brand in sintered stone, has decided to increase its productive capacity with the new opening of its second fabrication plant, in the town of Nules (Castellon).This capacity increase will be thanks to the agreement reached and the purchase of Keros Cerámica´s industrial plant situated in the above-mentioned location, a Spanish company with over 40 years of experience in the ceramic sector. The investment is estimated to be 50 million euros.

Brazil, 14 December 2022.- The Brazilian exports of natural stone in 2022 till the month of November reached a number similar to that of 2021 for the first 11 months- US$ 1. 215 billion. But a deeper analysis provides a new insight- for the first 6 months of 2022 the exports were 11% higher compared to the comparative period in 2021, but there has been a  sharp decline exports in the months of October and November. With almost 60% of exports going to US market, one possible explanation is the wholesalers in USA were overstocked with expensive stock purchased when the shipping freights were extremely high and they are now trying to dispose off this stock first before placing new orders. If, in the next few months,  the exports remain significantly lower than before then it will probably be interpreted as being a confirmation of a sharp economic slowdown in US, a phenomenon that will also be noted by stone industry exporters from other countries.

Xiamen (China), 14 December 2022.- The dates for the  Xiamen Stone fair has once again been shifted- the fair will now be held from 5 to 8 June 2022.
Salem (India), December 2022.- On 2 December, 2022, the Director  of Litosonline.com, Anil Taneja, gave a talk to the members of the  Indian Monument  Manufacturers  Association (IMMA), in the city  of Salem (India) titled-"The monument industry - Rethink, Reset, Restart". The 2 hours event became a lively brainstorming  session with stone industry  businessmen debating  the pros y cons of diversifying into new applications made in natural  stone.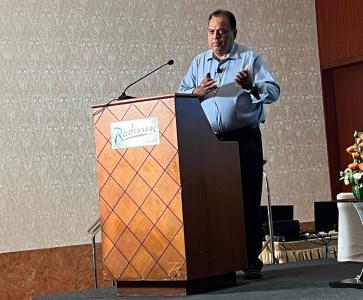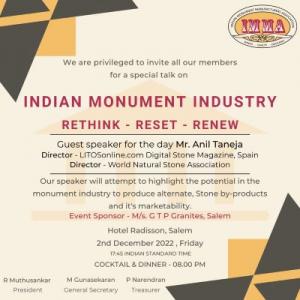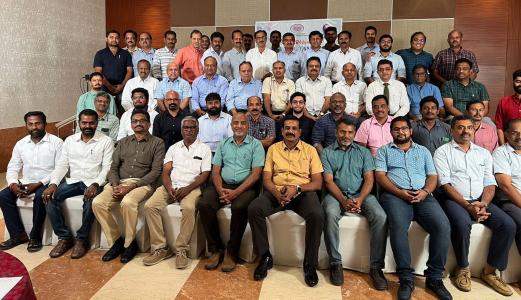 Bernardos (Segovia) Spain, 28 October 2022 - The Bernardos Phyllite has just been recognised as a World Heritage Stone by the International Union of Geological Sciences (IUGS). The Bernardos phyllite has been extracted in the town of Bernardos (Segovia, Spain)) since 1558, during the reign of Philip II, who ordered that slate roofs be used on royal buildings. To this end, slate deposits were sought, and the outcrops at Bernardos (Segovia) were found.
Throughout the centuries, the Bernardos phyllite has been the economic and social driving force of the area, constituting a source of wealth and a letter of introduction to the world, as it has been used in unique works practically all over the world. "This rock is not really a slate, but a phyllite, a rock with greater geological evolution than slate, which gives it greater hardness and durability", says Víctor Cárdenas, professor at the University of Oviedo and specialist slate consultant who, together with the production company NATURPIEDRA of Bernardos, has been the driving force behind the recognition of the Bernardos phyllite as a World Heritage Stone.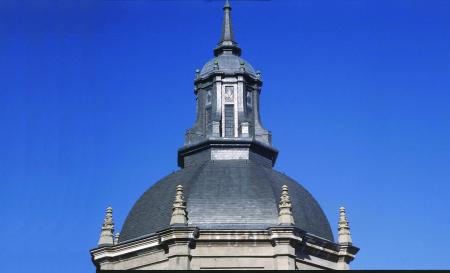 Dome of the Church of Las Calatravas, in Madrid (Spain), built with Bernardos phyllite. Photo: NATURPIEDRA
Turkey, 12 October, 2022. -  Turkish exports of natural stone are poised to exceed US$ 2 billion in 2022 if the figures for the first nine months can be extrapolated. From January 2022 to September 2022 they has reached US$ 1.6 billion. USA was the biggest destination with US$ 375 million. Surprisingly China, for all its real estate problems, imported US$ 323 million, presumably blocks,  being the main product. India imported almost US$ 94 million. Israel was the next biggest market atUS$ 84, followed by France at US$ 79 million. The extremely weak Turkish lira was surely one of the reasons for the impressive figure, though the extremely high inflation prevailing in the Turkish economy would have neutralised most of the competitive advantage obtained from the weak currency.  

USA,30 September,2022.- The latest shipping rates for containers to destination  port of Long Beach, California, from different origins of stone suppliers, are approximately the following- Vietnam- US$ 2800, China- US$ 1800 to 2300, Italy- US$ 11000, Brazil- US$ 11000, India- US $ 4500.

Poland, 20 September, 2022.- Transport rates have recently been going down and the overall situation has also improved. But they still remain high. Here are some latest approximate rates for destination Poland, a market of great interest in the stone industry.
Container rates from Brazil- US$ 6800, India- US$ 3800. Trucks from Italy-  1800 euros, Spain 3200 euros, Turkey- US$ 4800.
USA, 14 September,2022.- The trade data for hard surface imports in USA for the first 7 months of 2022,have been released by the US Trade Commission. They make an alarming read for granite. While total imports of all hard surfaces were US$ 3.2 billion an increase of over 9% over the first 7 months of 2021, marble imports were up  from US$ 393 million to US$ 440 million  in 2022, an increase of around 12%. Quartz slabs imports went slightly up from US$ 964 in 2021 million to US$ 1.02 billion in 2022. Porcelain imports went from US$ 670 million to US$ 773 million, an impressive increase by  more than 15%. All this data reflects a booming US economy, no matter which way you look at it. ( The last 5 months of 2022 may well start reflecting the slowdown now under way in USA). But the negative trend is in granite imports  during the same 7 months they actually went down, from around US$ 468 million in 2021, to US$ 451 million in 2022, a decline of around 4%.
London( UK), 12 September, 2022.- On 22 September, as part of the London Design Show 2022, from 11.30 to 12.30 local time, the Norwegian company,Lundhs Real Stone, in collaboration with Edge Eco Design, will be holding an educacional seminar titled- Natural Stone- Types, Finishes and Applications. The event is aimed at architects, designers and specifiers. It will be held in the London showroom of Edge Eco Design.
Australia, 27 August, 2022.- The Australian police have seized about 1800 kg of drogas worth about US$ 1.1 billion in the biggest haul in the country. Why do we mention this news item in this section? Because the drogas were hidden among slabs of marble !
Brazil, August, 2022.- An interesting initiative for promotion of natural stone has been launched in the country. Details:
NATURAL STONE CHALLENGE. Date: August 16, 2022. Venue: Hotel Gran Mercure - Sao Paulo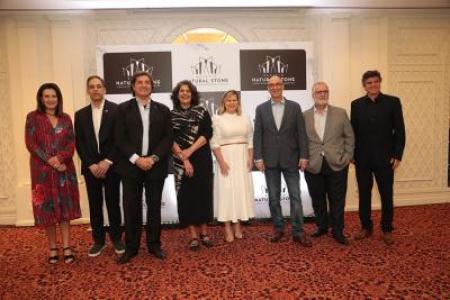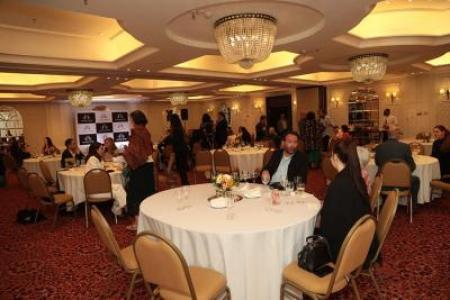 Launch of NATURAL STONE CHALLENGE - FIRST BRAZILIAN ARCHITECTURE ACADEMIC AWARD organized by WONASA - World Natural Stone Association, CENTROROCHAS and VITÓRIA STONE FAIR. This initiative has the support of AsBEA - Brazilian Association of Architectural Companies, ABEA - Brazilian Association of Architecture and Urbanism Schools, Autodesk, Unity and ETC Brasil. Students and recent graduates of architecture and urbanism courses in Brazil may participate. The challenge aims to spread the use of natural stones in the country, contributing to the technical improvement of students and new professionals.
The challenge winner will win a trip to visit the MarmoMacc Fair - 2023 in Verona (Italy), one of the the most important natural stone fair in the world.
World, 23 August, 2022.- One of the biggest consequence of the pandemic for the stone industry has been the distortions created in the supply logistics: shortage of containers, huge increase in shipping rates, delays in deliveries due to lockdowns in ports or congestion, etc. This unexpected problem may at last be easing. According to some estimates, the number of containers available has increased by 13% over last year, and stone exporters now report an easing of this problem. Shipping rates, too, are 20 to 30% down compared to the peak rates on most routes. The easing of restrictions due to the pandemic has led to less delays and congestion in the ports. A more normal situation is expected early next year. And new container ships too will be coming into the market soon. The question is: will the demand stay the same?
World, 12 August, 2022.- The shipping rates seem to have cooled off from their peak in recent weeks. They are still high compared to the pre-pandemic period, logistical issues remain a major headache, but the stone industry companies involved in international trade have noted  some improvement. The rates for arrival at USA ports of 20 ft containers in the month of July from different origins were approximately the following-
Brazil - $9600
Spain -  $7500
Vietnam - $6600
Italy - $7700
China - $8000
India - $8000
Belgium - $10200
United Kingdom / Brazil, 11 August 2022. - From 25 August to 7 September, the United Kingdom will host Casa Brasil London, a project dedicated to strengthening the positioning of Brazilian products, providing activations and business relationship actions. Brazil will highlight its geodiversity potential during a conference on 26 August. The action is promoted by the Brazilian Centre of Ornamental Rock Exporters (Centrorochas) in partnership with ApexBrasil, through the sectoral project It's Natural - Brazilian Natural Stone, which will bring together local architects and designers.
Xiamen (China), 9 August 2022. - The XIAMEN STONE FAIR was held this year from 30 July to 2 August. The constraints imposed by the pandemic have forced the fair to reinvent itself and it has developed new initiatives. The next edition will be held from 26th to 29th March 2023. More information in our article "Xiamen Stone Fair 2022: A report".
Castellón, Spain, 24 July, 2022.- If the stone industry is complaining of the rising costs of inputs that is hurting their margins, the ceramics industry has perhaps even more reason to be worried- the cost of gas, its biggest input, has risen by as much as 14 times during the last 2 years. It is estimated that cost of energy in the ceramic factories now accounts for a third of the total revenue, making profitability almost impossible. 
Zimbabwe, 15 July, 2022.- In a decision that could create blocks supply problems for granite processing factories in Italy, Spain, Belgium, Poland and China the government of Zimbabwe has banned the export of unprocessed blocks. The Zimbabwe Black granite is very popular in the international markets and forms an important mix of different granites that are processed by the factories in these countries. The government measure aims to promote export of semi-processed stone and not just raw blocks. Pre-existing contracts for export of blocks will, however, be respected.
UK, 12 July, 2022.- During the last month shipping rates have come down by around 10 to 20 % for most common destinations for natural stone. For example, currently they are in the range of between US$ 6500 to 7500 for destination UK from Brazil, India, China.  However, with the US dollar also now becoming stronger, some of this price reduction is neutralised.
USA, 4 July, 2022.- In a highly controversial decision that will have dramatically negative consequences for the fast growing quartz industry in India, the Department of Commerce of the USA has decided to impose antidumping duties of 161.56% on most of the quartz exporters from India. The company Pokarna is exempt from these duties and the exports from the  Antique Group will undergo duties of 323.12%. Around 50 Indian companies that were established exporters of  quartz products to USA will, in effect, be eliminated from the American market. 
Nuremberg (Germany), June 2022.- Compared to the size of the fair in the early part of this century, the Stone-tec fair held every 2 years in Nuremberg (Germany) has now become a much smaller show over the last decade. The 2022 edition, held from 22 to 25 June, however, did reflect the abiding stability of the German market and the dynamism in the form of investments for new, automated machines. The visitors were mostly from Germany but there were also some from the neighbouring countries. In other words, fair for Central Europe.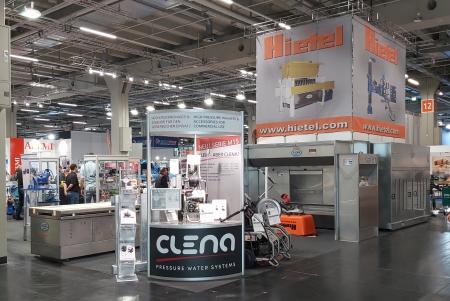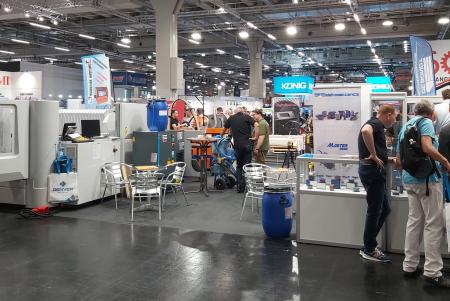 Germany, 15 June 2022.- The Director of LITOSonline.com, Anil Taneja, will be giving a talk during the Stone-tec fair in Nuremberg on 25 June, at 11pm. Title of talk- How the stone industry has evolved over decades: A hint to the future". Location- hall Tunis, second floor.
Spain, 10 June 2022 -  The polítical crisis between Spain and Algeria is having negative consequences for the natural stone and ceramics industry. Algeria has been an important market in recent years for natural stone and ceramic tiles and many companies in Spain will potentially lose significant amount in sales unless the crisis is resolved soon.
Bangaluru( India), 8 June 2022.- There has been a slight change in the dates of the Stona fair, to be held in the city of Bengaluru in 2023. The new dates are 15 to 18 February.
Xiamen (China), 7 June 2022.- The Xiamen Stone Fair will finally be held this year after a gap of 3 years. The new dates, recently announced by the organisers, are 30 July to 2 August 22.
Italy, 1 June 2022.- The Tenax Group from Italy has been sold to the private equity group Sun European Partners.
Nassau (Bahamas), May 2022.- Unique initiative to promote natural stone was taken recently by the Brazilians. In Nassau( Bahamas), from 19 to 22 May, during BOND EVENTS, a gathering where designers of luxury hotels meet suppliers and manufacturers, in an organised format of small groups of 6 to 8 people, the VP of the Brazilian association Centrorochas, Mr Fabio Cruz and Mr Paulo Giafarov, President of DGG Stones and Wonasa, made 8 presentations over 2 days and answering questions on natural stones from the selective audience.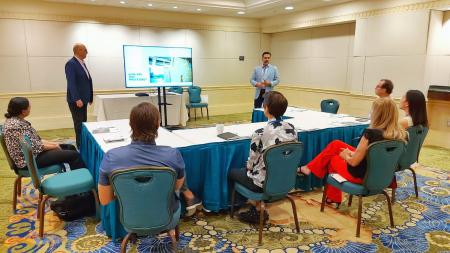 Warsaw (Poland) May 25,2022.- The Warsaw Stone Fair, originally scheduled for 1-3 September this year, has now been postponed by a few weeks and is likely to be held as part of Warsaw Home Show in the third week of October. Confirmation awaited.
New York, USA, May 2022.- On the sidelines of the design fair ICFF, held in New York from 14 to 17 May, with the support of the Brazilian government, in a separate space named House of Brazil, Mr Fabio Cruz, VP of Centrorochas and Mr Paulo Giafarov, President of DGG Stones and WONASA, gave a talk promoting natural stone to around 50 interior designers.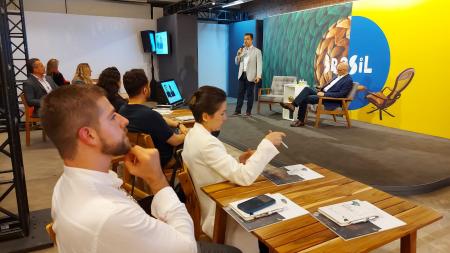 India, May 10, 2022.- Many people in the natural stone industry remember the time a decade ago when granites from Madurai district (Kashmir White, Colonial White, Raw Silk, Kashmir Gold etc.) were among the most popular materials to come out of India. Due to all kinds of administrative and legal issues the quarries were shut down and these materials have been largely absent in the market all these years. It now seems the Government of the state of Tamil Nadu is showing a new willingness to revive granite quarrying in the Madurai district and, perhaps, in 2023 these materials will become available again in the market.
Canada, May 4, 2022.- Birch Hill Equity Partners and Investissement Quebec have acquired the quarry company Polycor Inc. in partnership with the company's management from its previous owners, according to a press note released by the company. 
USA / Spain, May 3, 2022.- The Faculty of Engineering, Technology and Aeronautics of Southern New Hampshire University (SNHU) has obtained the certification LEED Silver, a certification system for sustainable buildings, developed by the Council of Green Construction of USA. What makes this case more interesting is that one of the reasons why this Faculty obtained this certification was due to the ventilated facade system in natural slate CUPACLAD, developed by the Spanish company CUPA, a facade system with slate of high strength, 100% natural, that is manually transformed without any further of additional treatment and which adapts to the environment and the tradition of slate in east  part of USA.
Iran, 28 April 2022.- Dr. Ahamd Doustnejad of the Senemar group, Iran, passed away. He was the  historical agent of several prestigious Italian companies: Simec, Dellas, Officine Marchetti, etc. and a much loved and respected figure in the stone industry. Our condolences to his family and friends.
Castellon( Spain), 18 April 2022.- The capital risk company, CVC Capital Partners VIII has acquired the company Neolith Group, till now controlled by Investindustrial along with the Esteve family, in an operation valued in approximately 600 million euros
Canada, 14 April 2022.- prices are reaching unaffordability is Canadá. Same reasons as in US- low availability of homes due to underbuilding for years being a major factor. The demand remains strong in these times of low mortgage rates. 
Las Vegas, USA, 11 April 2022.- The Coverings fair, held in Las Vegas this year, on dates 5 to 8 April, was actually the third fair of interest to stone industry in as many months  being organised in the same country ! Previously, the KBIS  and Surfaces editions of 2022 had already been completed. The big presence of natural stone was in the form of a huge Brazilian pavilion, consisting of more than 70 companies. At the end if it all, most exhibitors reflected- well, covered our costs. The next edition, in 2023, will be held in Orlando.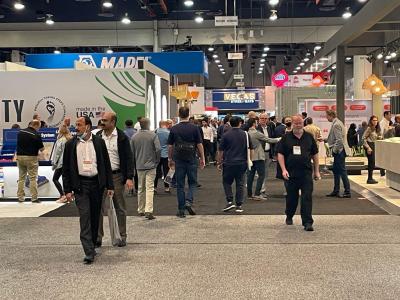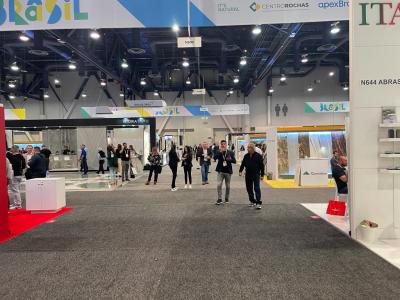 7 April,2022.- The logistics problems that have been been creating so many headaches for everyone all over the world have acquired a new dimension in some cases. For many US importers of stone, the sudden arrival at the ports of containers with their orders all at the same time, 2 to 3 times the normal volume, means they are facing financial stress since they have to pay up before the containers are released at the ports.  But not releasing the containers also means increasing demurrage charges. 
Quebec City, Canada, 6 April, 2022. The Canadian company Polycor Inc. has acquired the company Evans Limestone, quarrier and producer of  Indiana Limestone. Polycor is the world's largest quarrier of natural stone with over 50 quarries and 20 manufacturing plants spread over North America and Europe.
Turkey ,6 April, 2022.- The 2022 edition of the Marble fair in Izmir (Turkey) held from 30 March till 2 April, turned out to be an excellent indicator of the 'almost back to normal ' life in the post-pandemic period. Most local companies, many with highly elaborate stands,exhibited in the fair. In terms of visitors, however, there was a key difference. For the first time in decades there were no Chinese buyers (due to the severe Covid provoked restrictions on travel in that country). But enthusiastic buyers from India more than made up for this gap in terms of numbers (if not in the volumes of stones purchased). The number of visitors from the Middle East, too, was more than acceptable, but there were less Europeans compared to the number in previous editions. Overall, just the fact of being able to meet people once again in face to face settings, was enough to keep the overall mood highly positive.
31 March, 2022.- The trade fairs continue to be ravaged by the pandemic, and now, also the sky high energy prices. The XIAMEN STONE FAIR, scheduled for May, has now been postponed due to the pandemic, and new dates are still unknown. CEVISAMA, in Valencia,which was  rescheduled for June, has now also been postponed. The energy shock and the war in Ukraine, rising costs of inputs, logistical problems, etc. all have led to a severe crisis in the ceramic industry located in nearby Castellón area. It will now be held  from 27 February to 3 March, 2023.
Hungary, 21 March 2022.- The 22 Hungarian Stone Conference took place on 19 March 2022 in the town of Pilisvörösvar. Most of the talks centred on restoration and maintainence of buildings, something that should be a natural consequence of the tremendous architectural heritage especially in Budapest, with hundreds of outstanding  works built more than a century ago. Natural stone was then used in a  major way in these buildings, and the current emphasis on restoration  is where the Hungarian stone industry is most focused.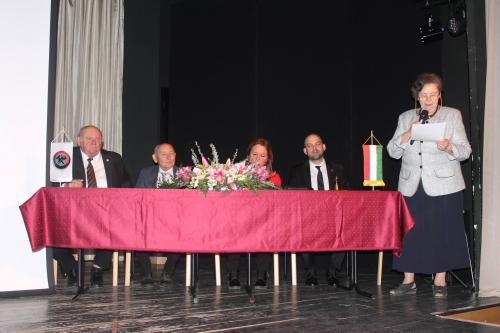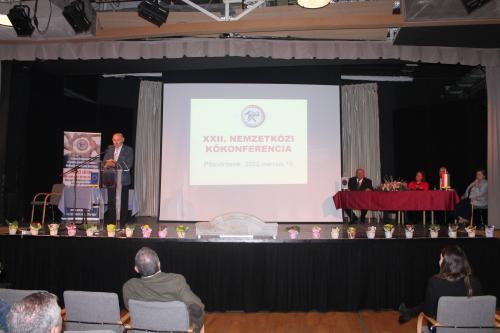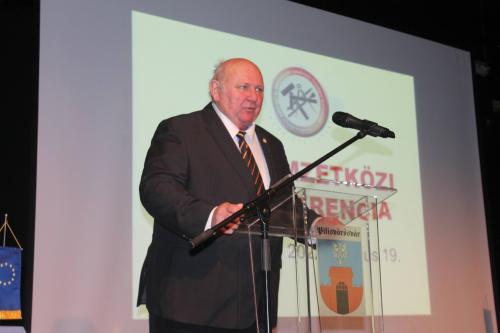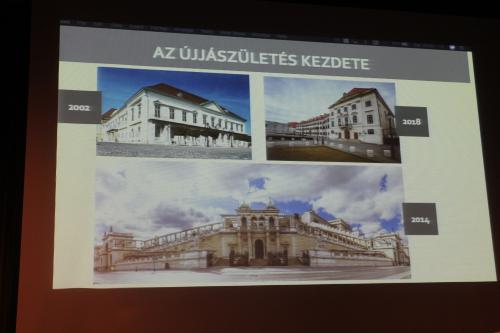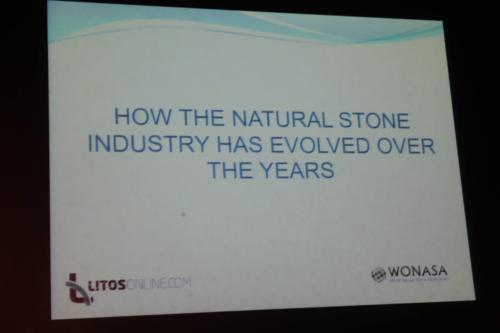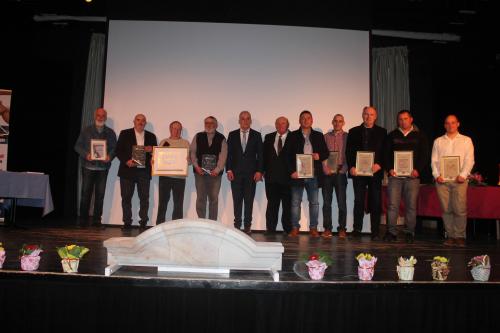 After two years of the pandemic, this was one of the first person to person events, a sign of steady return to normality as we knew it
USA, 14 March 2022.- The hard surface imports in USA in 2021 reached a figure of  5.21 US$ billion. The breakup of different categorías is the following-
Granite- 835 US$ million
Marble - 693 US$ million
Travertine 124.5 US$ million
Slate- 48 US$ million
Other stones- 717 US$ million
Porcelain- 1.17 US$ billion
Quartz slabs- 1.7 US$ billion
Ignoring comparisons with the year 2020 due to the distortions in figures resulting from the pandemic induced lockdowns over several months, it is perhaps more relevant comparing the data with 2019, when  business activity was normal everywhere. In 2019, total imports of hard surfaces reached around US$ 4.2 billion. This means the increase in imports in 2021 compared to 2019 was to the extent of about 24%, which gives an idea of how significant there has been an increase  in activity in USA in renovation, home building, etc.once people started spending on physical goods when they were confined to their homes.
China, 13 March 2022.- There are fears that the sharp increase in Covid infections in China in recent days and the consequent severe restrictions announced in cities like Shenzen and Shanghai  could also worsen the distortions and delays in shipping transport, already highly stressed and with ever rising rates.
Hungary, 5 March 22.. On 19 March, the Director of LITOSonline.com, Anil Taneja, will be giving two talks during the Hungarian Stone Conference, being held in Pilisvörösvar  on the topics-
1. Creative Uses of Natural Stone 
2. How the stone industry has changed and evolved in recent years.
Australia, 24 February 2022.- The  Construction, Forestry, Maritime, Mining and Energy Union (CFMEU) has called on the New South Wales parliament to  ban the engineered stone products. According to the unión nearly a quarter of engineered stone workers who have been in the industry for last 4 years are suffering from silicosis or some dust related disease. The dust from cutting manufactured stone exposes workers to the risk of deadly lung diseases including silicosis.

Italy, 16 February 2022.- The only city entirely made of travertine is Ascoli Piceno, in Italy. A wonderful article on the city appeared recently in CNN Travel section. This is the link to the complete article. 
Brazil, 12 February 2022.-The export figures of Brazil of ornamental stones during the calender year 2021 have just been released, and reached a record level of S$ 1.34 billion,  confirming the sharp rebound in construction and renovation activity that is taking place in most of the world.
USA, 9 February 2022.- The U.S.Commerce Department has recently initiated proceedings to determine whether imports of quartz surface products imported from Malaysia are bypassing the antidumping and countervailing duties ("AD/CVD") orders on imports from China that were imposed a few years ago.  The high duties on quartz surfaces from China effectively put a halt to the imports to USA. Quartz imports to USA from Malaysia went from zero just 3 years ago to approximately 1.6 million sqm in 2021. The aim is to explore whether quartz from China is being routed through Malaysia after only a small value addition processing there.
Brazil, 9 February 2022.- The Vitoria Stone fair, the 2022 edition of which was scheduled for mid- February this year and postponed due to the pandemic situation, will finally be held next year and has new dates- 7 to 10 February 2023.
China, 28 January 2022.- One indication of supply disruption and delays in shipments is that while the average time for a shipment from China to Europe before the pandemic three years ago took 60 days, now it takes an average of 108 days. From China to USA it previously took an average of 50 days, now the average time is 114 days. 
Brazil, 27 January 2022.- The Vitoria Stone fair, scheduled for mid-February this year, has been postponed. New dates will be announced later.
Lugo (Spain), 21 January 2022.- The Green Slate of Lugo was nominated in December 2021 as candidate for the Patrimony Rock of Humanity by the International Union of Geological Sciences for its "beauty, uniqueness and exclusiveness that makes this slate unique". The objective of this proposal is to protect the historical and cultural patrimony of stones and minerals all over the planet.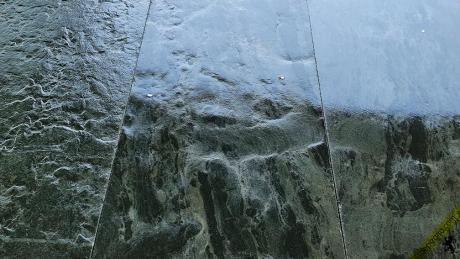 Germany, 20 January 2022.- The German Natural Stone Award has now been extended to include also students of architecture. Last date for submission of projects (in German language) is 31 January 2022, and the prizes will be given during the Nuremberg Stone+tech fair to be held in 22-25 June,2022. For more information, click here.

Xiamen (China), 17 January 2022.- The pandemic continues to play with havoc with the trade fairs calender. The latest one to change the dates is the Xiamen Stone Fair. It is now scheduled for 5- 8 May 2022.
Brazil, 13 January 2022.- Brazilian exports roared ahead during 2021, reaching an impressive figure of US$ 1.39 billion. The strong demand in the US market was the main motor for the strong growth and  the  effect of the slowdown in the Chinese market was still not fully in play in 2021. Compared to 2020, exports grew by an impressive 35% but one must take into account that 2020 was a year of serious lockdowns almost everywhere, thus distorting comparative statistics.
Chennai (India),12 January 2022.- In recent years one of the biggest problems in the stone industry in India has been administrative hurdles which have held up the operating of stone quarries. This problem is especially acute in South India. On 6 January, the Indian association, FIGSI, organised a seminar on the problems facing the stone industry with the presence of the Mining Minister and the Industry Minister of the state of Tamil Nadu. There are high hopes within the industry that some remedial measures will soon be taken by the state government and many granite quarries in Tamil Nadu, closed till now, will resume operations.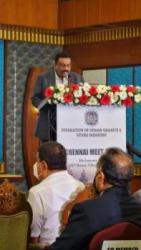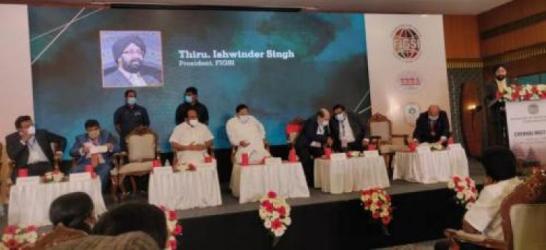 22 December 2021.- The resurgence of the pandemic is having its consequences in the calender of trade shows scheduled in early 2022. The Cevisama fair which was planned for 7 to 11 February 2022 has now been postponed till 13 to 17 June.
UAE, 14 December 2021.- The approximate shipping rates for 20 foot container for destination Dubai( UAE),  Jebel Ali port, from different origins, as of December 2021, are the following -
Chennai - US$ 1400
La Spezia- US$ 2500
Mundra - US$ 1100
Río de Janeiro- US$ 5000
Shenzen- US$ 3800.
Valencia - US$ 1500
Vitoria - US$ 5500
Xiamen - US$ 3600.
PS- Information courtesy Glaze Granite and Marble Ltd.
Germany, 8 December 2021.-  As the new Chancellor in Germany, Olaf Scholz, takes over today, replacing Angela Merkel, it may be helpful to remember  one of his promises during the election campaign- to build 400000 new houses a year in Germany. The natural stone industry will certainly be hoping this initiative will bring new orders and keep them busy for some years.
Netherlands, 6 December 2021.- Mr. Jos Simmons, till recently ex- Managing Director of Michel Oprey and Busterveld Naturstein and well known personality in the stone industry, died yesterday. Our condolences to his family and friends.
World, 28 November 2021.- Video of the WONASA TALKS webinar on Sustainability- Environmental Product Declaration (EPD), held on 25 November 21.
Dubai (UAE),17 November 2021.-In a striking display of confidence in future prospects, several stone companies commited to investing around US$90 million in the state of Rajasthan by means of a letter of intention signed in the India Pavilion during the Dubai Expo being currently held in UAE. Investments also include quartz production.
Oporto (Portugal), November 2021.- On 10 November, as part of the International Stone Summit organised by ANIET, the Portuguese association, the Director of LITOSonline.com, Anil Taneja, gave a talk on the topic: "How the new social and economic realities are affecting the stone industry. Below is the video of that talk.
Portugal, November 2021.- Next November 10th, will be held the International Conference on Natural Stone organized by ANIET, the Portuguese Association of Extractive and Transformer Industries. To register, clik here.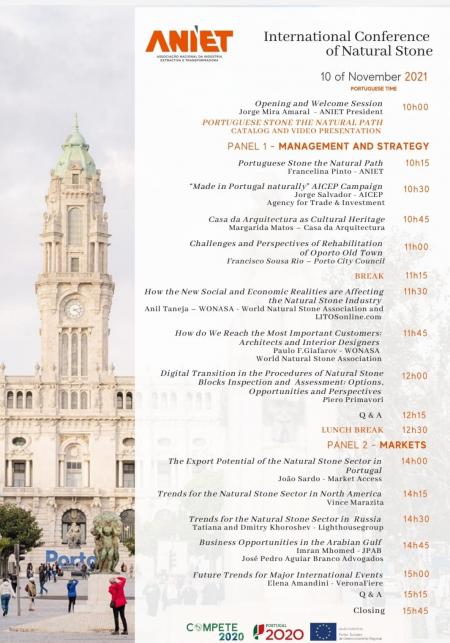 China, 28 October, 2021.- One more example of the fast evolving construction industry in China is the latest rule announced by the government: that there will be restrictions on building super high rise buildings of more than 150 metres height in cities with a population of less than 3 million people.
London (UK),19 October, 2021.- High shipping rates and other issues are also creating serious problems for stone importers in the UK. In a typical case, according to one importer, the transport by trucks of stone is mainly from Italy,Spain, and Portugal.
Approximate current rates to UK ports Felixstowe/Tilbury/London Gateway for sea freight only are:
China Nansha/Xiamen around $9,000, from India Chennai/Mundra around $6,250, from Vietnam $6,500. From Brazil (ports of Vitoria, Rio and Navegantes) it is between $3,500 to $4,500. From South Africa Durban it is around US$ 4,500. From Oman Sohar the rates are  around US $ 4,500.
In addition, there is a very aggravated situation at the ports specially at Felixstowe where some of the bigger ships don't stop because of the long waiting time and they go to Rotterdam, thus adding another 7 days. Bookings for deliveries from the port to the final destination need to be booked minimum 2 weeks ahead. If there any delays for whatever reason and it gets cancelled, the container will sit at the port causing demurrage and rent charges at the importer's expense. Since March there  is an extra aggravation for greater London area, which is a DVS (direct vision system- camera/mirror to try to prevent accidents with cyclists), for all lorries above 12 tons and transport companies irrespective of having the system installed or not, have added £98 per delivery.
New York (USA), 18 October, 2021.- As everyone knows by now, the shipping rates have gone through the roof this year. Here is an example of the latest freight rates given by an American importer of stone for a 20 foot container from different countries with destination New York. Belgium- US$ 9000. Brazil- US$8000. China- US$ 15000. India- US$ 13000. Italy- US$ 7000. Philippines- US$ 18000. Spain- US$ 4500. Vietnam- US$140000. 
Verona (Italy), October 2021.- The Belgium based company Brachot has just opened a new Stone Gallery showroom in Verona, coinciding with the Marmomac fair.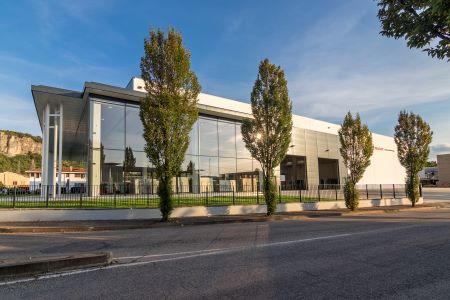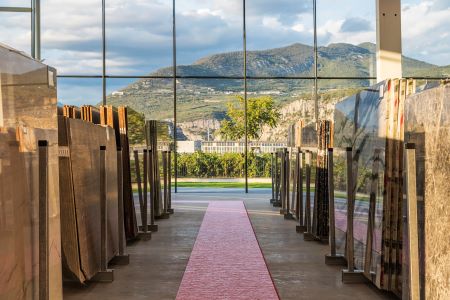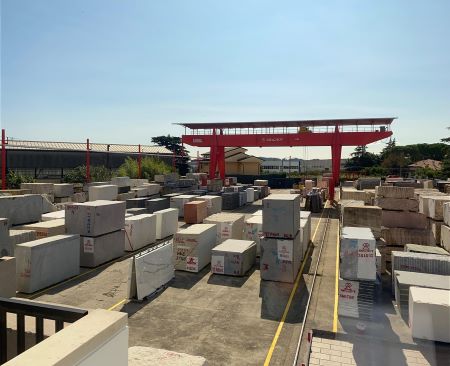 20 September, 2021.- In recent days the financial markets have shown signs of great nervousness about the possibility of a major real estate company in China, Evergrande, defaulting on its loans. There are fears that a default may lead to a chain reaction signficantly affecting the construction industry in China where currently the property market has been very dynamic and this would have increased the demand for natural stone blocks from other countries. 

Europe, 17 September 2021.- In recent months energy prices have been rising sharply in Europe, and are now beginning to seriously affect the cost structure of stone quarries and factories in the continent. Along with the now well known higher transport costs this further pressure on costs will, inevitably, lead to a significant price increase in the prices offered by the stone factories. Price increases of slabs etc may occur in the following weeks, and  not in the beginning of the new year. In the short run energy prices are expected to increase even further as winter sets in.
Dubai, UAE, 16 September 2021.-After a gap of almost two years the Big5 fair in Dubai was held on 12 to 15 September, and included, as part of the fair, Middle East Stone. As expected, the number of exhibitors was less than in previous editions, and were mostly from Portugal and Italy, apart from local companies. The number of visitors was about 'average', almost all, local. However, in spite of social restrictions, it was the first occasion for face to face contacts and negotiations for many people, something everyone has been eagerly waiting for. Face to face seminars also finally took place,  after all the webinars held during the pandemic. One of the events was of  promotion of natural stones from Brazil, organised by the Brazilian association, Centrorochas.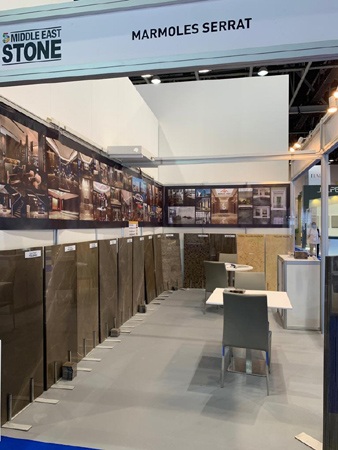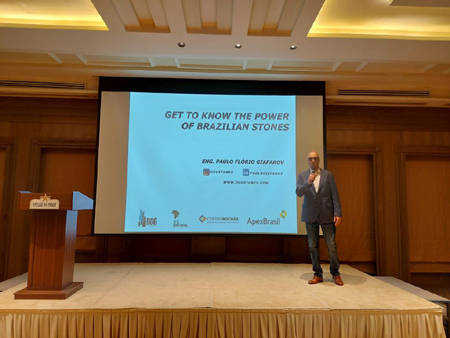 Xiamen (China),14 September, 2021.- An outbreak of Delta variant has led to a strict lockdown of the city of Xiamen. This would surely affect the stone industry business in a significant manner, already working in very difficult curcumstances.
Turkey, 11 August, 2021.- The wildfires in southwest Turkey, especially  in Antalya, Mula and Bodrum, during last few weeks heavily affected the activities in stone quarries. During about two weeks the heavy machines from the stone quarries were diverted to help in extinguishing the flames by clearing paths in the forests. Normal activity is finally returning to the mining industry.
World, 28 July, 2021.- The shipping rates all over the world have gone through the roof now, and these high rates have become the most serious threat to the recovery of the world economy. Obviously, international trade in natural stone is seriously affected- many buyers are now cancelling orders, especially for the cheaper stones. As of end of July just the volatile shipping costs can now consist of anywhere from 50% to 150 % of the cost of a container of natural stone. Neither is the availability of containers assured, even at these prices. The following approximate rates as of end of July give some idea as to the seriousness of the situation:

India to Germany 4000 US$
Philippines to NY   17500 US$
Vietnam to US 12500 US$
India  to USA  6000 to 9200 US$
Spain to USA  7200 US$
China to Brazil.   10000 US$
Italy to India  1700 US$
Turkey to India 1300 to 2000 US$
Brazil to USA  7000 to 9000 US$
Brazil to India 2650 US$
India to Poland 4200 US$


Brazil, 22 July, 2021.- The exports of stone from Brazil in the first half of 2021 reached the highest level in 5 years with a total of US$ 572 million, according to the associations Centrorochas and Sindirochas. This figure is 17% more than that of last year. Growth for the whole year is expected to be more than 4 % compared to 2020.
USA, 15 July, 2021.- The Coverings fair, held this year in early July in Orlando, USA, after a gap of 2 years, was a  smaller show, with the pandemic still being a determining factor. Many foreign stone companies could not take part due to all kind of restrictions. The number of visitors, too, was much less than in previous editions, some perhaps dissuaded by the cyclone that passed through Florida just before the fair. However, those people who did manage to make it to the fair report they were able to reconnect with buyers or suppliers in a more relaxed manner.
USA, 14 July,2021.- An interesting article has appeared in the New York Times examining whether robots is the future for Italy's artistic future in marble. The link- https://www.nytimes.com/2021/07/11/world/europe/carrara-italy-robot-sculptures.html?action=click&module=Editors%20Picks&pgtype=Homepage
USA, 27 June, 2021.- The first warning signs of a bubble in the housing market in USA are now being articulated by no less than the FED, the American Central Bank. In an age of easy money and low interest rates housing prices in USA grew by around 23% in May 2021 on a year to year basis. It is the bouyant housing market which is one of the main reasons why stone companies are seeing so much demand in USA,and why significantly higher shipping costs have not added price pressure on the stone exporters. But let us not also forget that in the past it was a collapse of the bubble too that created so much havoc and pain for the stone industry.
Chennai, India, 25 June 2021.-  A sum of approximately 150000 euros was  donated to the Chief Ministers Public Relief Fund for Covid 19 by the Tamil Nadu Granite Quarry Owners and Exporters Association. The amount was handed over to the Chief Minister of Tamil Nadu, Mr Thiru M.K.Stalin, by the President of the Association, Mr N.Mahesh, along with Vice President Mr Shankar, General Secretary Mr.Rajmohan, and other office bearer.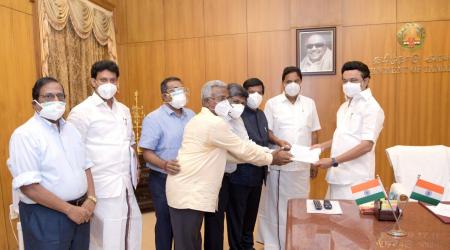 China, 15 June 2021.- If anyone thought the disruptions caused by container shortage and high shipping costs to both stone sellers and buyers would subside sooner or later, a recent report from China in CNBC suggests there is a high risk of the situation possibly getting worse soon. A Covid outbreak seems to have created serious delays in the ports of Guangzhou and Shenzhen, with average waiting times for berthing of vessels increasing from 0.5 days to 16 days. The fear is this delay might extend to ports in neighbouring provinces as a cascade effect. Needless to say, shipping rates could increase even further in this highly interconnected world.
Brazil, 11 June 2021.- The export figures of natural stone from Brazil in the first five months of 2021 have shown impressive growth, reaching US$ 446 million, an increase of 31.3% compared to the same period in 2020. The physical volume reached 865.5 thousand tons, an increase of 12.4%. The data suggests that the Brazilian exporters seem to have recovered some pricing power, even if the local currency has strengthened a little.These figures, compiled by Cid Chiodi Filho, also show that the main market for Brazilian companies continues to be USA. About 80% of exports are of processed stone. While imports of both natural and artificial stone are relatively small, an increase by more than 30% compared to last year points to a incipient economic recovery. The pandemic, however, continues to hang over the local economy and its prospects.

Pontevedra (Spain), 10 June 2021.- The Spanish company  NODOSAFER launched its new multifunction robot, one of the latest projects of its R + D + i department, a robot programmed to carry out different tasks within the same factory, which allows a very high productivity compared to traditional means of work. According to the fabricators, the same robot is capable of producing curbs of any type (miter, polish, with a greater or lesser angle and cutting length, different finishes depending on the tool to be used, flamed, etc.).
Likewise, the installation of a linear track allows the transfer of the manufactured parts from the stockage that we define on different pallets to the next treatment machine.
Portugal 10 June, 2021.- StonebyPORTUGAL is a brand for all the companies of the stone sector in Portugal that is the result of the international promotion of Portugal, Portuguese Natural Stone and Portuguese knowhow and a digital platform that collects information on the Portuguese stone industry. The launching of the brand will be live at 18 hours (Portuguese time) on Facebook and YouTube accounts of ASSIMAGRA.
USA June 6, 2021.- The rating agency Moody has  recently estimated that one of the effects of the new trend of home working will be that an estimated one fifth of office space in USA could be empty by end of 2022. Given that other commercial property segments such as restaurants and stores have also taken a heavy  beating during the pandemic, it now looks as if the main driver of demand for materials such as stone during the next few years will be the housing market. Let us hope interest rates remain low for a long time.
Madrid (Spain) May 24, 2021.- The Director of LITOSonline.com, Anil Taneja, will be making a presentation to an audience of interior designers on 17 June, 2021 at 18 hours, during the fair Casa Decor currently being held in Madrid. The topic will be - "Discover the immense possibilities of Natural Stone". The event is sponsored by Mármoles Sol.

Xiamen (China) May 2021.- The first stone related trade show in 15 months was finally held in Xiamen (China) on dates 18-21 May, 2021. As expected, due to the pandemic and severe restrictions in travel, the exhibitors and the visitors were mostly from China. Still, being China, it was, by any standards a very big show, with 162,000 sqm space.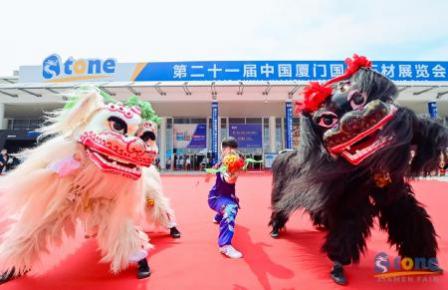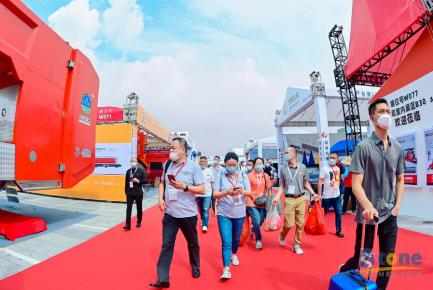 For the first time, XSF Live Stream was launched to broadcast several programs including Live Walking Tour through the exhibition halls, recorded videos of forums as well as real-time uploading of on-site photos, enabling global visitors to enjoy Xiamen Stone Fair online.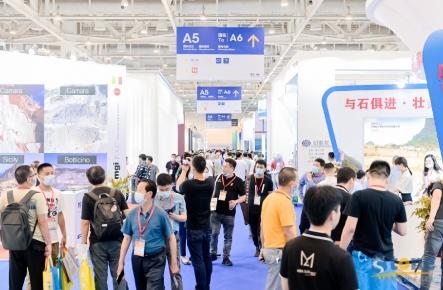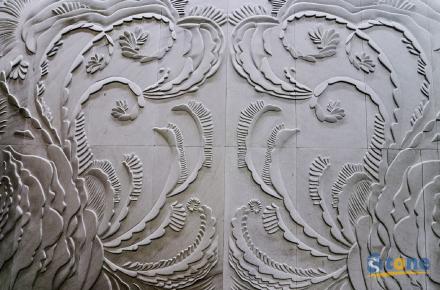 Moreover, five Featured Events were concurrently held to create a buzz. The 11th Global Master Architects Forum, with the theme of "How will COVID-19 reinvent architecture and city?" was held on May 18. Ten interior designers applied various stone materials in 10 human living spaces. Also, Steve Leung, Ricky Wong, Meng Ye and Pang Xi shared their design ideas at Development Forum of International Habitat Interior Design. The 3rd Stone Infinite Product Design Show with the theme of "Stones in Daily Life" was structured in 6 sections: art, life, artifacts, constructions, salon and tea break to explore the infinite possibilities of stone. World Stone Congress continued its focusing on future trend and innovation of the global stone industry.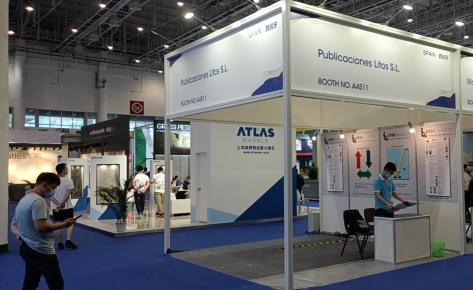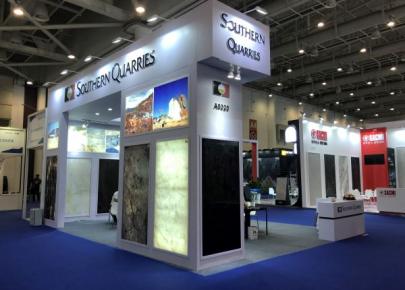 The 22nd China Xiamen International Stone Fair will be scheduled on March 16-19, 2022.
India, 15 May, 2021.- The exponential increase of demand for oxygen in India in recent weeks due to the big surge of the pandemic meant that oxygen used in industrial use has been diverted for medical purposes. This, in turn, has led to lack of oxygen used to make the flaming finish in the stone processing factories there. Since around 15 to 20% of finished stone has the flamed finish and is usually used in projects, this is leading to some delays in supplying stone for projects.
Bangalore, India, 12 May, 2021.- The pandemic is already affecting the trade fair calender for 2022, let alone this year. The Indian Stone Federation (FIGSI) has decided not to hold the STONA Fair in 2022, postponing it to 9-12 February 2023. 
World, 28 April,2021.- Pink colour seems to be in fashion nowadays, according to the experts. Does this mean stones such as Rosa Porriño and Rosa Portuguese will seen a new jump in demand ?
Canada, 20 April, 2021.- The North American company Polycor, has announced a bold objective: to be a carbon neutral company by the end of 2025. This means it aims to have net zero carbon footprint for all its products. In a press release the company details how it plans to achieve the target.
Electrification: By the end of 2025, Polycor will increase its use of renewable energy so that 75% of its energy comes from renewable sources.
Fuel use: Polycor will significantly reduce its traditional carbon-based fuel use. Through installing electrical charging stations at plants, and prioritizing new vehicles with alternative fuel sources, the company will significantly increase the miles per gallon across its fleet.
Waste reduction: Polycor will meaningfully increase production efficiencies; these efficiencies will increase product yield, emphasize sustainable packaging, reduce chemical use, and will prioritize recycling and reuse.
Offsetting and rehabilitation: Carbon offsetting activities, such as upcoming tree planting campaigns, will create essential carbon sinks, decreasing the net total of greenhouse gases in the atmosphere. From the beautification to the repurposing of former production sites, rehabilitation and reclamation will be an important sustainability activity for Polycor and will provide immediate benefits to local communities.
Spain, 14 April, 2021.- The Intermarmor group, based in  Novelda (Alicante), has purchased a quarry sandstone in the Lérida province. The extracted material has been named IVONA, and, according to the company, its applications are for projects, floorings, claddings, both in exterior and interior and ventilated facades.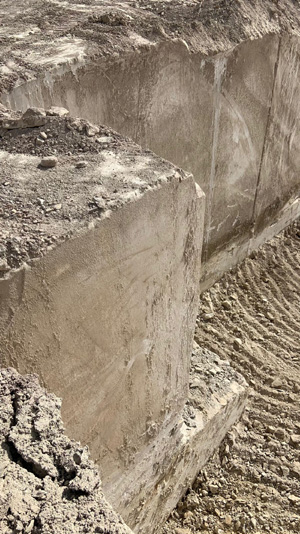 London, UK, April, 2021.- The virtual SMARTFAIR has sent out its data for the third edition which ended last March: 300 exhibitors from 19 countries. According to the organisers, the audience consisted of 30,250 unique digital visitors, segmented in the following manner: 22% manufacturers, 19% distributors, 13% consultants, 13% architects and interior designers, 8% construction, 7% commercial. The organisers of the fair also highlight that streaming of content, company presentations, webinars, etc.reached 5000 each in less than 12 hours.
Turkey, 30 March, 2021.- The World Natural Stone Association (WONASA) in collaboration with the Turkish Stone Association IMIB is organising a webinar on the topic of Sustainability on 7 April, 2021 at 15 hours (Istanbul time). The target audience is Turkish speaking professionals in the stone industry and specifiers of stone. The two speakers will be Sini Laine of the Finnish Stone Association and Gerd Merke of Euroroc. Ms Sini Laine will present the study made on Comparison of carbon footprint of natural stone with other materials while Mr Merke will talk about the Environmental Product Declaration (EPD). The presentations in English will be simultaneously translated into the Turkish language. The link to attend is: Wonasa webinar
Spain, 22 March, 2021.-  For all the disruptions in activity and other problems due to the pandemic, the slate industry in Spain finds itself in a unique situation- everything is sold out, the stocks of slate are historical low level- zero.
World, 18 March, 2021.-18 March, 2021. At this moment in time the world was expecting the vaccination process to be moving fast and the stone industry back to almost 'normal' business. The vaccination has run into unexpected delays and other issues. Most unexpectedly, it is the lack of availability of containers and shipping costs that have tripled or even more that is becoming a serious bottleneck. Orders prepared but stuck in the factories is leading to a cash crisis in exporters and need for increased working capital. The buyers, too, are unable to adequately stock material, and their costs estimations have been blown apart by the huge transport costs. Many buyers are refusing to unload cheaper stone previously ordered since the transport cost make it unviable to work with them.

Cloud, ​​​​​​6 March, 2021 - The 6 presentations of the WONASA Webinar made during the recent Smart Fair can now be watched in the WONASA- World Natural Stone Association channel in YouTube. The presentations relate to topics such as Sustainability, Marketing and Stone Maintenance.
​
Xiamen,28 January,2021.- The Xiamen Stone Fair has recently released its floor plan for this year edition in May, and it reflects how much the stone industry is changing and the fair is adapting to the new reality. Apart from a smaller international pavilion reflecting the ongoing pandemic in the world, artificial stone now will occupy a more prominent place. An interesting addition is of space dedicated to bath and kitchen. In the design category, the theme is - Stone in Daily Life. 
World, 21 January, 2021.- The new year has started with a tremendous problem being faced by exporters and importers of stone in most countries- shortage of containers for shipping stone, along with a huge jump in prices in shipping costs on most routes. Hundreds of containers are stuck in many ports all over the world for weeks for lack of ships- and that is when containers are finally available. The cost has sometimes increased by more than double, by as much as four times for shipments from China to European ports. Another consequence of the increased rates is sometimes importers are reluctant to pick up the consignment of stone since the overall price of the goods now becomes uncompetitive. This situation is expected to last for some more months this year.

Germany, 20 January, 2021.- Among the several digital initiatives that have taken off during this extraordinary period of our lives, an interesting one comes from Akemi, the German stone maintenance company. Every last Thursday of the month Akemi will be holding a 45 minute webinar in the English language starting at 15 hours (Berlin time). For now the schedule is as follows:
28 January- How to protect stone 
25 February- Internal colour matched bonding
25 March- Bonding, protecting and sealing in production of kitchen countertops.
To register in these webinars:  https://stein.akemi.de/en/current-topics/webinars/
Spain, 31 December 2020.- The Cupa Group, the leading slate company in the world, has recently bought 100% of the shares of the company, Pizarras Gallegas.
Spain, 22 December, 2020.- In a widely applauded measure, the Cosentino group has decided to give a bonus of total of 4 million euros to its around 5000 employees all over the world, as appreciation for their efforts and commitment in this difficult period.
Canada, 3 December, 2020 - Polycor, the largest quarrier of natural stone in the world, has announced it has reached an agreement to acquire North Carolina Granite Corporation ("NCGC"), a leading quarrier and producer of granite for the construction, curbing and aggregate industries. Polycor will now employ nearly 1,300 people and own over 50 quarries and 20 manufacturing plants across North America. NCGC, founded in 1889, is recognized by architects and other industry stakeholders for its high-quality White Mount Airy Granite, proudly quarried in Mount Airy, North Carolina.
London, UK, 2nd December, 2020.-  In light of the ongoing Covid-19 pandemic, The Natural Stone Show & Hard Surfaces 2021 is being postponed by 12 months and will now take place from 26-28 April 2022 at ExCeL, London.
Almería (Spain), 24 November, 2020.- The company in Almería, Mármoles Sol, specialised in natural stone and with warehouses in Madrid, Almería, Granada and Murcia, has received the award - PYME of the Year, given by  Santander Bank, Chamber of Commerce of Almeria and the newspaper La Voz de Almeria.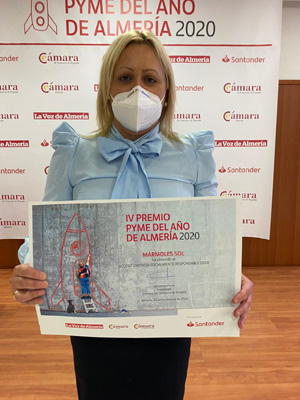 Mariola García Sánchez, of Marmoles So,l collecting the prize.
November 2020.- A few days ago this magazine carried out a (not very scientific!) survey through Linkedin to find out how professionals see the future of the natural stone sector in 2021. These were the results: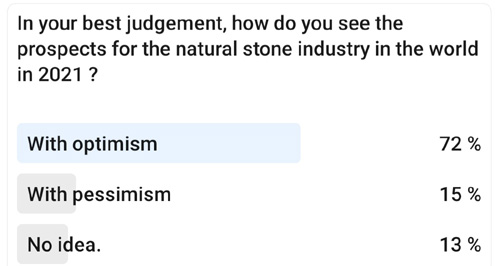 World, 18 November 2020.-  The pandemic continues to play havoc with the plans of the different stone industry trade shows in 2021. Already the Vitoria fair in Brazil, usually held in February, has been cancelled. So has Stone+tec fair, which was planned for May. The Coverings fair has now shifted from April to July. ICFF, usually held in the month of May in New York, will now be held in November. The Xiamen stone fair is now planned for 18 to 21 May (normally it is held in early March). For the latest trade show dates for 2021, go to our section on List of Fairs.
Brazil, 11 November 2020.- According to a report prepared by Cid Chiodi Filho for Abirochas  the Brazilian association for ornamental rocks) in the period January to October 2020, the exports of Brazil in ornamental rocks reached US$ 798 million and 1.81 million tons. These figures meant a decline of 7.67% and 0.47% respectively with 2019. During the same period Brazil imported 31500 tons of natural stone and 55400 tons of artificial stone, figures similar to 2018 and 2019. After the first trimester of 2020 where there was a clear fall in business due to the pandemic it seems the negative impact of the coronavirus has been nulified by the ornamental rocks sector both in the local market as well as abroad. In the month of October the imports of natural stone grew by 76% in relation to the average of previous months. Most of the increase of business was related to the US market.
Xiamen (China) 9 November 2020.- The trade show business was severely affected by the virus this year, all shows since March having been cancelled. But the calender for 2021 has started showing life. One of the major fairs, Xiamen Stone Fair, will now be held on dates 18 to 21 May. The annual fair in Vitoria (Brazil), usually held in the month of February, has, however, been cancelled.
Cantoria, Almería (Spain) 5 November 2020.- Cosentino has presented the fifteenth edition of the international competition Cosentino Design Challenge (CDC) in an online event. The objective of this initiative is that students of architecture and design from all over the world present projects on the following topics-
In architecture: Kitchens with soul: new visions for the  normal spaces.
In design: Cosentino: material and sensations
The students have till 1 June 2021 to present their projects. The only requirement for the projects is they should include some of the surfaces developed by Cosentino:
Valencia, Spain, 29 October 2020.- The LEVANTINA Group has received the second prize in the Awards EBAE 2019 (the  European Environmental Award to a Company) for its project of adding value and restoration of the degraded area of Agost (Valencia). The award was given by King Felipe VI to the CEO of Levantina, Juan Dionis. These awards are given by the European Commision since 1987 and recognise those companies which combine success with the economic viability of their business with protection of the environment.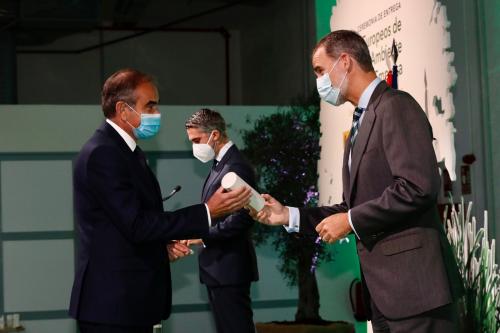 Barcelona (Spain), 29 October 2020.- The Cosentino Group has inaugurated a new centre in Barcelona. The Cosentino City Barcelona, space of 700 sqm located in the city centre has opened its doors with the theme "Get Inspired". For the presentation, Cosentino organised an online event for the media with participation of  the Head of the Centre, Isabel Martínez-Cosentino Ramos, Vicente Martínez-Cosentino Ramos, Director of Cosentino Barcelona,  and Santiago Alfonso, Vicepresident of Conmunicación and Marketing of the Cosentino Group. A virtual visit of each one of the spaces was offered and, of course, there was the traditional cutting of the ribbon.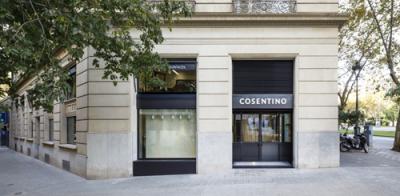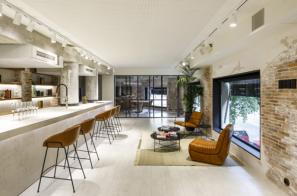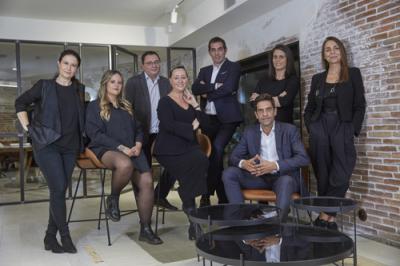 Photos by Marcela Grassi.
Cairo (Egypt), 12 October 2020.- The Egyptian Chamber of Building Materials organised a webinar for its stone companies to analyse how Covid-19 was affecting the industry and the possible new dynamics and business environment that would result once the immediate crisis was over. The Director of LITOSonline.com, Anil Taneja, and Paulo Giafarov, President of DGG Stones presented their analysis of possible scenarios and new trends among architects. Mr Amr Assem moderated the session.
Cantoria (Almería, Spain), 28th September 2020.- The Cosentino Group has selected the winners of the 14th edition of the International Cosentino Design Challenge (CDC). Due to the global health situation, for the first time in its history, the deliberation session took place online.
Winners
-Architecture Category - Theme "Cosentino and inhabiting the urban space (street room)"
Cosentino Square by Luis Mínguez González (Escuela Técnica Superior de Arquitectura de Madrid, ETSAM, Spain).
BLACK HOLE by Alexandra Bailey (Escuela Superior de Arte y Diseño de Andalucía, ESADA, Spain).
In Between by Teresa Martínez López (Escuela Técnica Superior de Arquitectura de Madrid, ETSAM, Spain).
Three runners up, awarded with diploma
URBAN PATIO by Anna Burdeus Peirats (Escuela Técnica Superior de Arquitectura de Madrid, ETSAM, Spain).
Fraternity by Chandra María Carrasco López (Escuela Artediez de Madrid, Spain).
MEMORIAL by Miguel Angel Chavez Hermoza (Facultad de Arquitectura, Urbanismo y Diseño, Córdoba, Argentina
-Design Category – Theme "Cosentino and local tradition: contemporary craftsmanship"
Bravo! by Teresa Martínez López (Escuela Técnica Superior de Arquitectura de Madrid, ETSAM, Spain).
STONE STOOL by Miguel Ángel Ygoa Fernández de Castro (Escuela Técnica Superior de Arquitectura de Madrid, ETSAM, Spain).
Hamoon by Noive Ceballos Gómez, Laura Barón Palmero (Cesine Centro Universitario, Santander, Spain)
Three runners up, awarded with diploma
Atsui by Jorge Rios, Gurpreet Signh, Ana Manchón, Johan Forkin (Escuela de Arte Superior de Diseño de Alicante, EASDA, Spain).
Primitive Instinct by Paula Garnica González (Escuela Superior de Arte y Diseño de Andalucía, ESADA, Spain).
FLORA by VU Minh Quynh (ESAM Design - École Supérieure des Arts Modernes, Paris, France)
Turku, Finland, 24 September 2020.- In a decision that has created shock waves in the Finnish stone industry, a major project of paving of  around 15000 square metres in 8 cm thickness of granite in the city of Turku (close to where there are granite quarries), was awarded to a Chinese company.
Cloud, 17 September, 2020.-Conclusions of the WONASA members ZOOM web meeting held  on 15 September 2020-
1).A surprisingly upbeat and optimistic atmosphere among most stone companies.
2) Special interventions by Saket Hans of Ohm Int'l, USA and Ralf Bekker of Brachot-Hermant highlighted strong demand for natural stone in US and Germany, currently two key markets.
3). Not only have the last 3 months shown strong demand ( in part due to pentup demand), but looking ahead the prospects in these 2 countries and others continue to look positive.
4). There has been an upsurge of demand for natural stone in recent months, but for reasons still not clear.
5). Architects and interior designers in most countries seem to be busy, a good sign of future demand.
6). People are moving away from crowded cities in the developed world, and looking for homes in the suburbs. This phenomenon could become a motor for demand in the future in the segment of home renovation.
7). Experience of home working during last 6 months has been overall positive for  companies many of which are now abandoning offices. Surplus commercial space is inevitable. Logic dictates commerical construction in the future may suffer a decline.
8). With people spending more time at home, they are taking home renovation seriously, so far it has been good for the natural stone industry.
9). In operational aspects, shortage of containers and shipping routes, few flights which also often get cancelled, shortage of wood for packaging, of labour in the quarries, etc. are all major irritants and creating bottlenecks and delays in deliveries. Holding adequate inventories is a challenge.
10). Stone companies are now focusing more on maintaining margins and less on volumes.
11). Buyers prefer to work with established suppliers with whom they have relationships of trust.
12). The Middle East is now a very price sensitive market, but volumes being moved in the region may be higher than one thinks.
13). There is a strong nostalgia for personal face to face meetings, for visiting quarries and factories before placing orders. Everyone is really missing the personal human interface.
14). All kind of minor  innovations are taking place in companies, people are paying more attention to seemingly minor aspects of their business as a way to enhance quality and/or reduce costs.
15). Quartz surfaces companies from India have not yet managed to replace Chinese suppliers in USA but are learning fast.
16). Many other topics could not be discussed in the one hour long intense meeting.
London, UK, 12 September 2020. -  A webinar is being held on 17 September (time 17 hours BST) on the topic- Contemporary stone architecture: the art and science of building in stone. The event is sponsored by Polycor and The Stonemasonry Co. For more details- buildingcentre.co.uk
Dienze (Belgium), September 2020.- Brachot- Hermant, the stone company with 120 years behind it, having 20 quarries, 8 factories and 16 distribution centres in different countries,has opened its first branch in Italy, in Verona, considered a strategic location in the stone industry. In keeping with the times the company has also come out with a new logo.  A few months ago it also purchased the quarry and production site of the granite of Sidorbe, in the French region of Tarn
Italy, 11 September, 2020.- In the absence of the traditional trade fairs this year, there will be 2 separate digital fairs held simultaneously from 30 September to 2 October, the original dates of the Marmomac fair. Apart from the virtual edition of Marmomac there will also be the second edition of Smart Fair.
Pakistan, 10 September, 2020.- At least 22 people were killed in an accident in a mining quarry in Khyber Pakhtunkhwa in Mohmand district.
Xiamen, China, July, 2020.-The Xiamen International Stone Fair, first postponed from March to end of October, has finally been cancelled for 2020. The next edition will take place in May, 2021.
China, July, 2020.- For those who think the huge demand for natural stone blocks in China is a phenomenon of the past, here are some interesting reflections- it is estimated that during this coming decade around half of the new buildings all over the world will be built in China. Already, according to a report in BBC, the amount of flooring space built every year in China is 2 billion sqm. The Chinese government has recently announced a renovation plan for all residential buildings built before 2000. This project is expected to finalise in 2025. In other words, block exporters from other countries are likely to find China as being a key market for their companies for several more years.
India, July, 2020 - What do tigers have in common with granite, would be a very valid question. Well, the forests of Sathyamangalam in South India are inhabited by tigers which are a protected species. In the same forests there are also dykes of Black granites. In this case, the quarries have been abandoned by the mining companies to maintain the ecology of the place. Now that you know, before complaining the next time about shortage of black granite, also consider the waiting period as your contribution to the protection of the tiger.
Verona, Italy, July, 2020 - Marmomac fair edition for 2020 has finally been cancelled. In its place a digital edition will take place this year on the same dates. Details are not yet known.
The cloud, 3 July,2020.-  An admittedly unscientific survey was conducted by this magazine in the social media Linkedin, asking readers to predict how they saw the situation of the stone industry one year later, in June 2021. The results showed a far greater degree of optimism than one would imagine. 62% of those who replied thought the situation would be better than the current situation, and 24% thought it would be more or less same as now. Only 11% were pessimistic enough to predict things would get worse.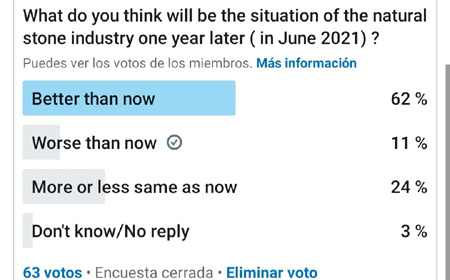 India, June 15, 2020.-  Mr K. Raghavendra, Director and Board Member of Aro Granites, India, passed away after a long illness. Popularly known as Rag, he was well known in the natural stone industry all over the world. Our condolences to his family and friends.
Italy, June, 2020.- The Marmomac fair in Verona has re-confirmed that its 2020 edition will be held on the dates 30 September to 3 October. Retitled as Marmomac Re-Start 2020, the fair will have a new layout and also offer new digital solutions. The well known Italian Stone Theatre will be relocated to a different location.
Australia, June, 2020.- Governments everywhere are launching all kinds of plans to support the economies of their country. The Australian government has decided to grant 25000 Australian dollars to home owners for new homes construction or if they do major home renovation, an initiative which should surely benefit the stone industry too.
Egypt, June, 2020.- In recent months some stone quarrying companies from around the world have been pleasantly surprised to see increasing interest and orders for marble and granite blocks in Egypt. The construction industry in Egypt has been relatively dynamic, in part due to the building of a new capital that is under construction about 70 km from Cairo. Some licenses of local quarries have also been cancelled and that has contributed to shortage of blocks for the local factories.
China, May 24, 2020.- For those stone companies who depend almost exclusively on the Chinese market for their business, and would like to have some clarity on the long term prospects, here is some interesting macro-data to consider. The urban population of China is currently 60%, and is expected to reach 70% by 2035. This means another 130 million people will move to cities over this period. Most of them are expected to live in new cities being built. One project, in particular, is currently being given the highest importance by the Chinese government, according to a news report in CNN. The city of Xionjan, about 100 km south west of Beijing, designed for a population of 2.5 million people, is being built to replicate the success of Shenzen, and will be a high tech economic development area. Many other such cities are under construction or being planned in different parts of China.
Bangalore (India) 18 May,2020.- The Indian Stone Industry association, FIGSI, has announced a donation of 625000 euros for different relief funds related to the Coronavirus, with the focus being in those areas where stone mining and processing is done. This is further to 12000 euros donation already made previously.
Bologne, (Italy) 6 May, 2020.- The Cersaie fair, held annually in the last week of September in Bologne and with dates that overlap to some extent with Marmomac, Verona, has been postponed by 3 months, and will now be held from 9 to 13 November. While Cersai is basically a ceramics fair, many buyers of natural stone from all over the world tend to go to both the Bologne and the Verona fairs.
Madrid (Spain) 4 May, 2020.-  The Higher Council of the Architects Colleges of Spain (CSCAE in Spanish abbreviation) has sent to the Spanish government a document with steps for reactivation of the sector in which the rehabilitation has potential of creating as many as 400000 jobs. In this document the President of CSCAE, Mr Lluis Comerón, has asked for "public sector policies that provide a push and make use of the potential of a sector that had still not recovered from the previous crisis". The document highlights the importance of the Law of Architecture and Quality of Environment Created for its positive effects on the health and well being of people. The document includes an annex with proposals for easing the concession of the licenses by pushing the digitalization of the procedures and unifying the norms.
China, April, 2020 - One solid sign of recovery in the construction industry in the country is that manufacturers of machinery related to construction like excavators etc. are reported to raise their prices by 10% or more during the last month apart from seeing a big jump in sales, anywhere from 10% to 50b%, depending on the region.
Madrid (Spain)April  22, 2020. - A podcast on why there is an urgent need for innovation in the natural stone industry:
Vitoria (Brazil) April 8, 2020.- Images of a long line of trucks in the port of Vitoria (Brazil) waiting to load blocks for China. China seems to be back!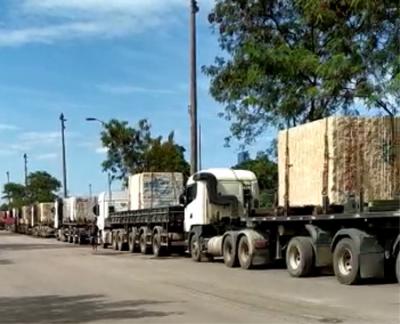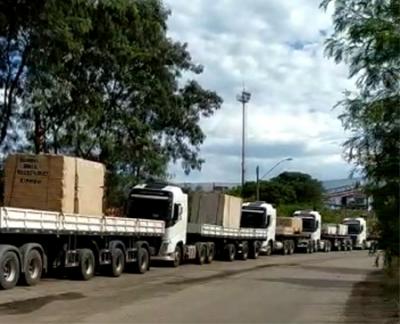 The Cloud, April 7, 2020.- News about the current situation of the natural stone industry in a two minutes video.
The Cloud, April 2020.- On March 31st and April 2nd, World Natural Stone Association (WONASA) organised two conference calls with the participation of representatives of many stone companies from all over the world. Each brainstorming session lasted 90 minutes and dealt with a wide range of topics under the theme: THINKING AHEAD: RE-THINKING EVERYTHING. Topics covered were:

- Impact of the Corona Virus on the stone sector companies.
- Industries priorities and how to survive during the Corona Virus Crisis.
- Current situation in the US, Chinese and other markets, and possible scenarios post-crisis.
- Current situation in countries where factories are still working, and bottlenecks being faced.
- Immediate priorities once a certain normality returns post crisis lockdown.
- Possible new sensibilities of consumers and specifiers in the future.
- Digital marketing and its importance during and post crisis.
- Importance and viability of B to B trade shows in the near future.
- Government policies in future and employment issues.
- Sustainability and environment - importance and possible practical actions, taken individually and collectively.
- Digital inspections and their importance post-crisis.

Participating companies were: 
From Brazil: DGG Stones, Santo Antonio, Granos.
From Spain: Marmoles Sol, Publicaciones Litos Sl.
From Egypt: Marmonil.
From Finland: Palin Granit.
From Turkey: Sayacki Stone, Silkar, MarbleOz.
From India: Arkay Glenrock, Aro Granites, Quality Marble Exports.
Segovia (Spain) March 2020.- The company MIAPETRA, from Segovia, specialised in making furniture in bathrooms in natural stone, has been awarded the IF Design Award 2020 for its model Kiwa. The IF Design Award have been awarding since 1954 the best works in design all over the world and are known as the "Oscars" of design.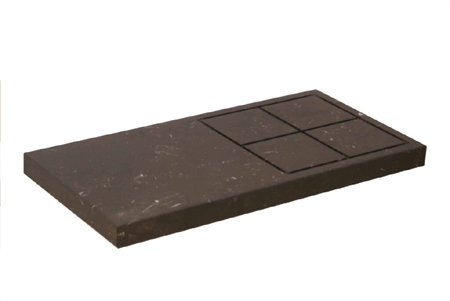 KIWA, by MIAPETRA
Sobradelo de Valdeorras, Orense (Spain), March, 25, 2020.- The National Federation of Slate has informed that in the sector both businessmen and workers will suspend their work till it becomes viable to return to the factories, once the situation caused by the Coronavirus becomes normal. The agreement was made unanimously in a meeting on 25 March and, according to the note ' thinking of the health and well being of the workers and in the maintenance of employment in the future.' 
USA, March, 2020.- Matt Kahney has been appointed as President of Dal - Tile Corporation.
Nuremberg Germany, March 2020.- The Stone-tec fair scheduled for the month pf June this year has been cancelled due to the Coronavirus and will now be held in 2021.
Lugo (Spain), March 2020.- The stone company PCM+n GRANITOS MOLDURADOS has entered the ranking FT1000 of Financial Times, consisting of  fastest growing companies in Europe. Founded in 1992, PCM+n GRANITOS MOLDURADOS is specialised in processing unique pieces in natural stone. It is the first company dedicated to natural stone that forms part of this ranking.
UK, March, 2020.- One of UK's leading newspapers recently came out with an article that will surely warm the hearts of anyone in the natural stone industry. Here is the link, the title tells it all-https://amp-theguardian-com.cdn.ampproject.org/c/s/amp.theguardian.com/artanddesign/2020/mar/04/miracle-new-sustainable-product-revolutionising-architecture-new-stone-age
Izmir, Turkey, March ,2020.- The Marble fair in Izmir, scheduled to be held on dates 1 to 4 April, has been postponed due to coronavirus. New dates will be announced later.
Australia, February, 2020.-  Given the health problems that have emerged related to silicosis in Australia, the authorities have taken tough measures regarding workers safety. Wearing masks is compulsory, and these cost around US$ 1100. The filters on the masks need to be replaced every 3 months. Down time is 15 minutes every one hour. And inspectors are visiting the stone workshops frequently to confirm the rules are being followed.
China, 18 February,.- The coronavirus is beginning to have serious consequences in the stone industry all over the world. Most Chinese factories remain closed even now. But due to shortage or absence of workers in the ports, many consignments of blocks have not been unloaded, which means block exporters in other countries will not have received payments. Exports of blocks from other countries pick up this time of the year, but many quarries everywhere are paralysed. Projects in several parts of the world where Chinese supplied cut to size stone are suddenly facing the prospect of delays in completion with no easy solution in sight. Diamond tools and other accesories from China are also not reaching their distributors in other countries and local manufacturers are beginning to raise their prices in anticipation of shortages. Price sensitive buyers of cutter size slabs are now looking for alternative suppliers from countries like India. The uncertainty continues.
Shuitou (Fujian), China, February 2020.- Video taken on 2nd of February in Shuitou, the biggest Stone market in China, almost empty due to the coronavirus.
Bangalore, India, 1 February,2020-The coronavirus continues to play havoc with stone industry trade fairs. The Chinese pavilion in the Stona Fair, to be held later this week, from 6 to 9 February, has been cancelled at the last minute.
Xiamen, China, 27 January,2020 - Due to the coronavirus that is fast spreading at this stage, the Xiamen Stone Fair scheduled to be held during 16-19 March has now been postponed to the new dates: 6 to 9 June.
Germany, January,2020.- The seventh edition of the European Stone Festival will take place on the dates 15 - 17 May, 2020 in the German city of Freiburg. The organisers expect around 130 stonemasons to take the opportunity to show their stone carving skills to a wide audience.
For more information :  stein-festival.de 
Brazil, January, 2020.- The exports of Brazil of ornamental rocks in 2019 once again crossed the symbolic number of US$ 1 billion after several years of recession. The state of Espiritu Santo continues to be the most important exporting state accounting for 82% of total exports followed by the state of Minas Gerais.
Novelda (Alicante), Spain, January , 2020.- The Director or LITOSonline.com, Anil Taneja, gave a talk in the offices of the Marble Association of Alicante in Novelda and moderated a debate focusing on a SWOT  analysis on the situation of the stone industry in terms of strengths, weaknesses, opportunities, threats. Around 30 businessmen attended the meeting.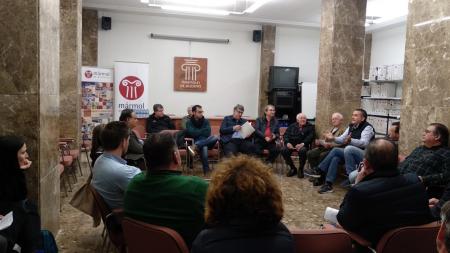 China, December, 2019.- One indication of the construction boom in China is the large number of skyscrapers (defined as being more than 200 metres high) built in the country over the last two decades. About half of the skyscrapers built in the world have been in China. According to the Council on Tall Buildings and Urban Habitat (CTBUH) the number of skyscrapers built in China in 2019 declined by almost 40%. Stone exporters to China would agree this decline more or less fits in with their experience this year.
Poznan (Poland), November 20, 2019.- The Director of LITOSonline.com and also of Wonasa (World Natural Stone Association), Anil Taneja, gave a talk titled- 'Future of Natural Stone in the age of artificial materials' on 20 November, during the Stone fair held in Poznan (Poland). He highlighted the need for development of new applications and products with mass application potential as a fundamental approach to meet the challenge from new materials, arguing that the new materials are here to stay, even if and when they go out of fashion. "In an age of rapid change and technological innovation the natural stone industry cannot continue with its conventional business model", he argued.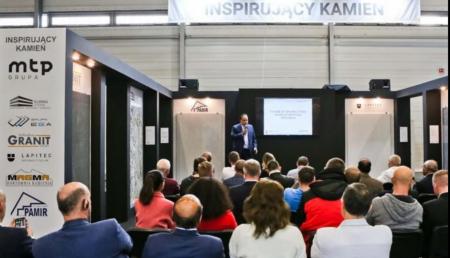 Sobradelo, Orense (Spain), November 6, 2019.- The Cluster of Slate of Galicia has launched a promotion campaign under the theme- Natural Slate of Galicia: For the whole life focused on the natural character, durability and sustainability of this material. The initiative is targeted at general mass media and specialised magazines in the sector, and will also develop a complete strategy of presence in social media and sponsoring different spaces.
The objective of this campaign, which will be developed in Spanish, Galician and English, is to favour the choice of slate as a building material, not only for claddings but also in other applications.
Verona, Italy, October 2019 - The work titled Gerico is the winner of the 4th edition of the Icon Award, the contest conceived by the organisers of Marmomac to choose the stone project that best represents the beauty of natural stone materials and the creative ability of companies involved in The Italian Stone Theatre. Gerico is an installation consisting of three marble walls – comprising Botticino, Rosso Asiago, Striato Olimpico and Port Laurent stone materials- where lines, grooves and bumps follow one another in a pattern generated by precise sound frequencies, in turn giving rise to the names given to each individual wall. This work, designed by Lorenzo Palmeri and produced by Vicentina Marmi in collaboration with Donatoni Macchine,  was one of the protagonists of the Natural Things exhibition curated by Raffaello Galiotto and will be the icon for the Marmomac 2020 communication campaign. (Source: Zed_Comm)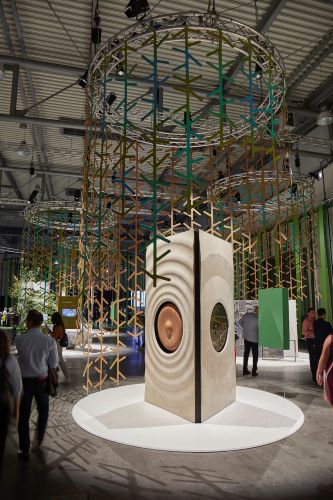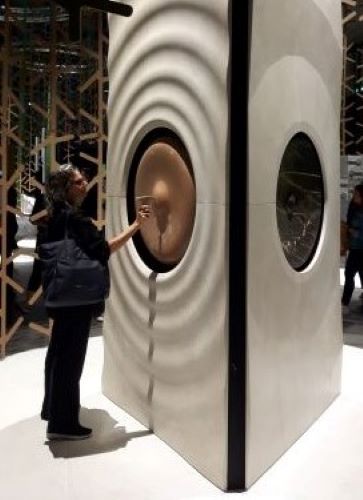 Molina de Segura, Murcia (Spain). October 17, 2019.- The company Cruz CNC Technology presented its latest machinery MILLENIUM Robotic System in its installations in Molina de Segura (Murcia) on 17 October, in an event with presence of around 100 people, among them its first client in USA, the principal market for this machine. According to the President of the company, Pedro Cruz, this machine is the compendium of four decades of experience of the company in aspects such as design, precision, stability and flexibility in work apart from guarantee.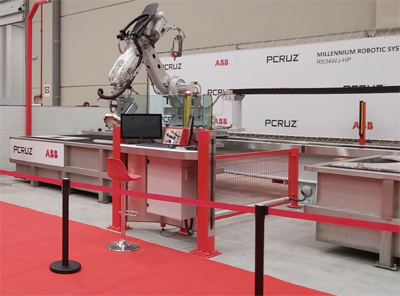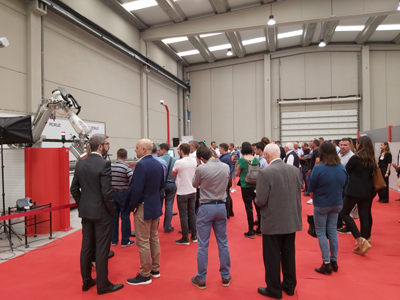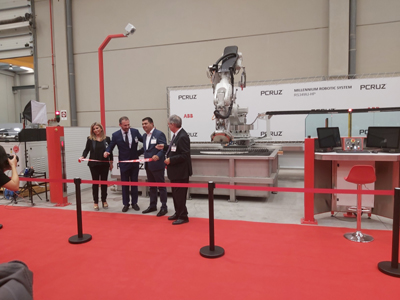 October, 2019. Saudi Arabia.-  The  implementation in recent months of the Saudi Product Safety Programmen popularly known as SALEEM by the Saudi government organisation SASO, has created a great amount of confusion among stone companies from all over the world. It involves several kinds of certifications, verifications, as of now the net effect has been that exports of marble from different countries to Saudi Arabia have been blocked due to confusion on several aspects. To deal with this issue the Alicante  Marble Association organised a meeting on 8 October in its offices in Novelda, where a representative of the accredited company for most technical regulations INTERTEK, explained the procedures to the assistants. Saudi Arabia is the third most important market for Spanish marble exporters, the export figures for the first 6 months of 2019 reached Euros 14.2 millions to the country, an increase of around 15% compared to the same period last year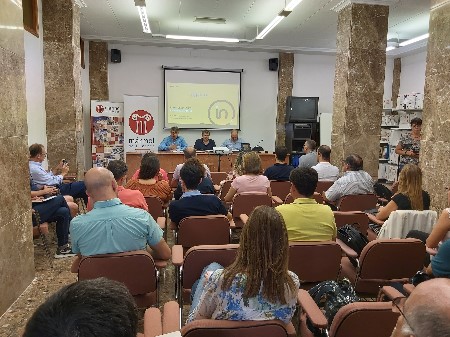 October, 2019. Australia.-  The state of Victoria in Australia, in its efforts to protect  exposure to workers of crystalline silica, found in engineered stone, and which leads to the  disease silicosis, has banned dry cutting of engineered stone unless the tools used have water suppression or dust extraction devices incorporated and there is also respiratory protection.
Germany, September 2019.- The association EURO-ROC has launched a new website, with the aim of being a platform for information source on natural stone. For more information euroroc.net.
France, September 2019.- The Brachot-Hermant group has recently acquired the Emile Rebillon quarry located in Perros-Guirec in Brittany. The acquisition of this quarry makes the group the most important producer of the granite Rose de la Clarte which is used very often in the manufacture of tombstones.
Brazil, September 2019.- The exports of ornamental rocks from Brazil for the first eight months of 2019 have shown a signficant increase compared to last year, reaching US 694 million dollars, an increase of 15% compared to the same period last year. In tons, the amount was 1.45 million tons, an increase of 12%. Quartzite slabs exports now account for almost 20% of the exports. The high tariffs imposed by USA on quartz from China, creating an opening for alternatives, is probably a major factor for this impressive increase in exports, the biggest increase since 2013.   
September 2019.-The tariff wars between USA and China continue. Now natural stone from China is subject to 25% custom duties.
Brazil, September 2019.- The geological service of Brazil, a public sector Company depending on the Ministry of Mines and Energy of the country, has published a report on the situation of the industry of the ornamental rocks in the state of Bahia: Panorama do segmento de rochas ornamentais do estado da Bahia.. Elaborated by Edgar Herrera de Figueiredo Iza and Ana Cristina Magalhaes, this study gives a general visión of the natural Stone sector in Bahia, from its beginning in the fifties of the last century to the current situation with emphasis on the potential of the sector. It is divided into six chapters: introduction, historical aspects, geo-economic aspects, economic panorama, new materials and end considerations.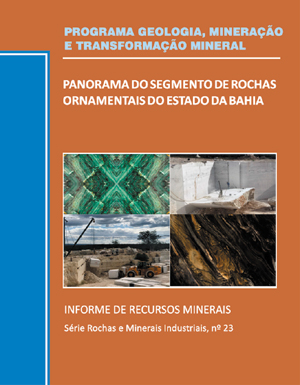 Lyon, France.- The second edition of the fair ROCALIA will be held in Lyon (France) from 3 to 5 December, 2019. During the fair there will be several additional events:
- The Rocalia Design Expo, focusing on design in natural stone.
- Competition "Building in natural stone in the XX1 century", organised by the national association of Ornamental Rocks and Construction (SNROC) and the magazine Pierre Actual. This competition rewards works executed recently in France in which natural stone extracted and / or processed in France is used.
- Forum Rocalia: Conferences and round tables on topics related to natural stone.
Rocalia is held alongside the landscaping fair PAYSALIA.
Monçao, .Portugal, September 2019.- DFG Natural Stone has increased its production capacity of processing granite in its factory in Moncao, Portugal, with the installation of two new multi-wire machines and the latest generation Bretón polishing line. The industrial equipment is completed with a resin line. Moreover, there is now also a new exhibition showroom of 1000 sqm with a strong emphasis on natural light and design.
Brazil, July, 2019.- The Guidoni group has leased part of the railway terminal in Colatina in the state of Espiritu Santo This investment permits a drastic reduction of truck traffic on the roads and contributes to great road safety by using railroads for the transport of blocks. Initially the logistics centre will serve the port of Vitoria.
Turkey, July, 2019.-  The trade statistics for the first six months of the year 2019 for marble show a worrying trend. Despite a strong devaluation of its currency the exports of marble(both blocks and processed) to the top 20 destinations show an overall  7% decline in value. China, its biggest market, accounting for around 40% of exports, showed a decline of almost 18%, USA a decline of almost 7%, Saudi Arabia has been a bright spot, with increase of 27%.
India, July, 2019.- The world famous Taj Mahal is once again suffering damage, the ulmate cause being the filth and pollution in the nearby river. Visitors will notice that green and black stains are now once again appearing on the marble walls and on intricate designs on the surfaces. According to the experts these stains are due to the excreta deposited by the insects. the dirty Yamuna river has become a breeding ground for these insects. For now the Archeological Survey of India are scrubbing the walls every Friday with distilled water.
Spain, July 2019.- Travellers passing through the Mallorca airport these days may have noticed a lot of construction work is going on in the airport. About 120,000 sqm of 4 cm thickness of the Portuguese granite Branco Vimieiro, sometimes also known as Silver White, mined in the locality of Vimieiro, and processed by several Portuguese granite companies, is being installed to replace the old flooring all over the airport.
India, July 2019.- In the annual budget presented by the Indian government, the custom duties for imports of marble slabs has been raised to 40%, the same rate as for imports of blocks. Earlier it was 20 - 25%.
Moscow, 27 June, 2019.- Gone are the days when in a stone industry trade show held in Moscow one could see exhibitors displaying the most exclusive and premium priced stone. The Moscow Stone 2019 edition fair was mostly a local market show where most of the demand is now filled by local materials. Investment in new machinery does take place, but at much lower levels than before.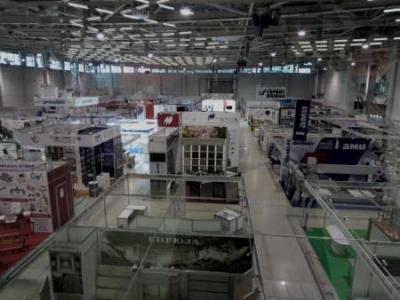 USA, 11 June 2019.- In a widely awaited judgement which would have had devastating financial consequences for a very large number of American importers of quartz (they are also importers of natural stone) and would have secondary collateral damage for their natural stone suppliers from other countries many of them who would probably not get paid, the United States International Trade Commission (USITC) determined today that the imports of quartz surfaces from China (which were around 300 to 500%) would NOT be to retroactive anti-dumping and counterveiling duties. The judgement has come as a huge relief to the American distributors. USITC also determined that quartz from China is subsidized and sold at less than fair value, which means the US government will impose anti-dumping and counterveiling duties on quartz imports from China. In practical terms this means that the approximately $500 million quartz exports business from China to US is finished for now.
USA. June 2019.- In an effort to reach specifiers some natural stone companies are now beginning to take part in different kind of fairs. In the International Contemporary Furniture Fair (ICFF), targeted towards interior designers and architects, held  from 19 to 21 May, 2019,in New York, a city with reputedly more than 50000 such professionals, natural stone was displayed in the form of tables, decoration objects, kitchen utensils, etc.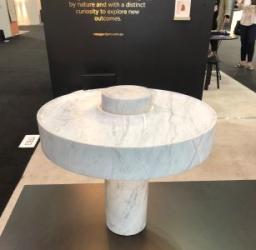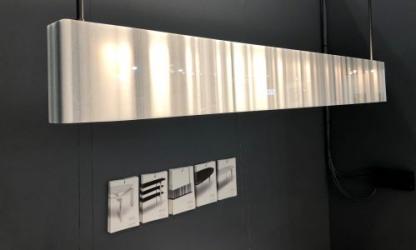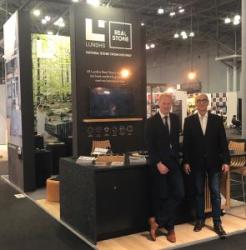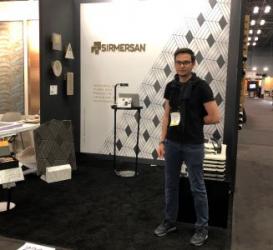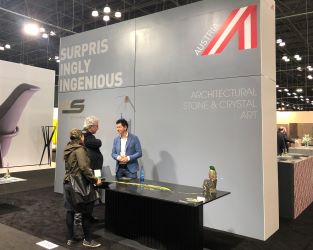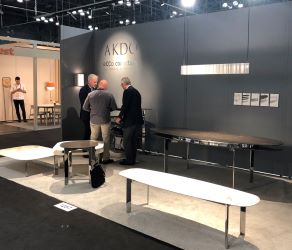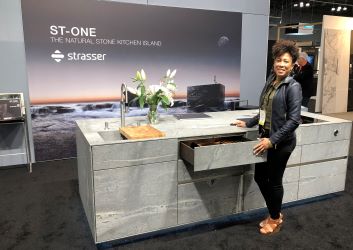 New York, USA, May 2019.- COSENTINO CITY – MANHATTAN organized in collaboration with WONASA  (World Natural Stone Association) an event for architects and designers last May, 23 at COSENTINO CITY showroom in Manhattan. A speech on the topic "Creative Uses of Natural Stone" topic was presented by Mr. Anil Taneja and Mr. Paulo Giafarov, two  members of WONASA. A very dynamic interaction took place with the very selective audience showing the attractive, original and creative multiple applications of natural stone. Mrs. Stacy Montero, the Showroom Manager led the discussions and interactions with the audience in a very professional way. After the presentation a cocktail was offered to all. The day before, the same talk was also given in the showroom of the company Ohm Intl in Paramus (NJ).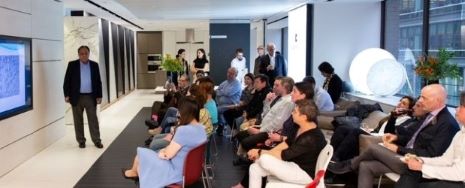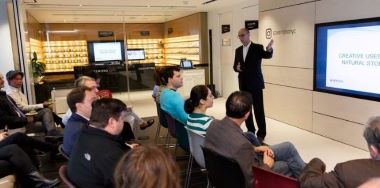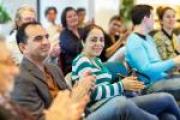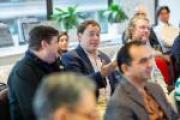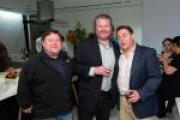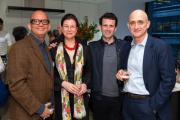 Spain, May, 2019.-  The Spanish granite company, GRABASA, located in Extremadura, which declared bankruptcy in 2013, has finally found a new investor and will soon be beginning operations. According to a press release by Balke&Partner LLC, a private German investor has been awarded its assets in an auction sale in which Balke&Partner played an active advisory role in the bidding and auction process. The Spanish company PIEDRA, CANTERAS Y PRODUCCIÓN, S.L., owned by the German entrepreneur, has purchased the quarries and the processing units. Balke&Partner LLC will run the operations for next three years. According to the press release, apart from producing slabs, thickness flooring, etc. the aim is to also produce thin-stone panels in 5 mm, using technology developed by Balke&Partner. The company is looking for experts in operational aspects.
Spain, May,2019.- The construction industry has changed drastically over the last decade in Spain due to the long economic crisis. In 2007, the year before the real estate bubble blew up, the number of new houses built was 650000 units. In 2019, according to a study conducted by Catedra Inmobilaria in collaboration with the University of Malaga, the builders estimate that annual demand is around 120000 to 150000 units. But even this number is too high in terms of completion as the number of new houses completed in 2019 is expected to be 70000 units and around 77000 units in 2020. The main reason - a severe labour shortage. During the long crisis many workers retired, many of the foreign workers went back to their countries. Other workers went into other kind of jobs. There is also a reluctance among the younger people of returning to the construction industry for fear of another crisis. Moreover, there are not enough training courses either - for brick laying or plumbing, for example. In other words, there is a structural crisis in the construction industry in Spain.
Portugal, May 2019.- First Stone is an experimental international research programme promoted by ASSIMAGRA (Portuguese natural Stone association) that explores the potential of Portuguese Stone. Centred on the physical and visual characteristics of the various types of stone found across Portugal's landscape, First Stone intersects production and design through the development of innovative applications for this material. Over 2016 and 2017, First Stone accomplished three central research and development projects:  Resistance, Still Motion and Common Sense – which were materialised through exhibitions and presentations in Venice, Milan, Weil am Rhein, São Paulo, London and New York. Now is developing new projects for 2019 and 2020 with architects and designers that projects will be presented in Venice, Paris and New York.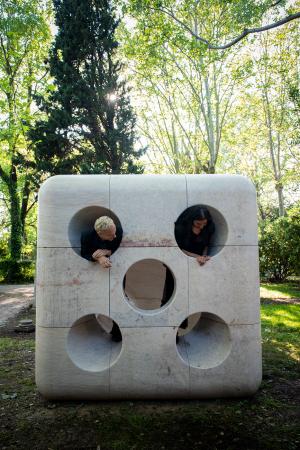 Expanded is one of those projects and now is being presented at the 58th International Art Exhibition of the Venice Biennale.  More details: www.primeirapedra.com/en
Belgium, May, 2019.- The Brachot-Hermant Group (for the brands Brachot-Beltrami and Stoneasy.com), along with the Benelux Natural Stone Federation (FEBENAT), recently signed the Trustone covenant in the presence of the minister of the Flemish Government, Geert Bourgeois. Trustone is an initiative for pushing social sustainability by making agreements for more responsible production and purchasing of natural stone from high-risk countries like China and India.
Portugal, May, 2019,- The Global Stone Congress is looking for candidate country to organise the next Congress in 2021. To qualify the proposal country must include a Scientific entity, Technological Centre, university, R&D Institute in the organisation. Previous editions have been held in Brazil in 2005, Italy 2008, Spain 2010, Portugal 2012, Turkey 2014 and Brazil in 2018.  Candidates must send email to marta.peres@clustermineralresources.pt latest by 30 July, 2019. The decision will be made by 30 September, 2019.
USA, 9 May, 2019.-  Even though the American economy is booming and construction activity in the country may well be at the highest level ever, all of a sudden there is tremendous nervousness, uneasiness and uncertainty among those working in the US stone industry. A very large part of the industry works with imported materials, be it natural stone or quartz. Apart from the possible consequences of countervailing duties related to quartz imports from China (see earlier news item), now it seems that perhaps even more shocks lie ahead. The American quartz company, Cambria, has filed a petition to the US government asking for antidumping and countervailing duties  to be imposed on quartz surfaces from Turkey and India. Moreover, there are now reports of public hearings taking place soon on whether high duties should be imposed on quartz surfaces and granite from the European Union. Strangely,marble and otjer limestone is not included. (Granite exports from EU to USA amount to almost 150 million euros and quartz exports are around 200 million euros).A massive disruption in supplies could take place soon in the industry if these measures take effect. Not only could all kinds of projects in USA, big or small, currently being executed, be severely affected in terms of meeting deadlines and being within projected budgets due to disruption in supplies and possible bankruptcies declared by American companies, the risk for foreign suppliers, be they of any kind of stone, of not getting paid, is now very high.
USA,May 2019.- The high tariffs on quartz imports in USA from China may well end up, in an indirect way, having devastating negative secondary consequences for the natural stone suppliers. The US government is now imposing duties on the American quartz importers, with retroactive effect, on imports 90 days prior to the imposition of tariffs from 1 December, 2018, and these are arounf  300 to 500%, depending on the company, citing the clause of "critical circumstance". Coalitions of Amercian importers have gone to court on this matter. Hearings are scheduled soon and a verdict is expected in June. If these duties become definite, in practical terms there is a very high probability of several American companies declaring bankruptcy and this would mean, among several other consequences, that their foreign natural stone suppliers will not get paid. A frightening prospect indeed, since a  very large part of exports to US are made without guarantees,
April, 2019.- Many natural stone industry people may be surprised that the Spanish ceramics industry association is launching a digital campaign aimed at the final user in which the advantages of ceramics are highlighted are durability, hygienic, safe, versatility, resistence to fire, sustainability, etc.- attributes that natural stone industry thinks are its intrinsic differential virtues. 
April, 2019.- The Cosentino Group reached a turnover of Euros 984.5 million with EBITDA (earnings before interest taxes depreciation and amortization) of Euros143 million in the financial year 2018.
Izmir, Turkey, March 2019.- The annual stone fair Marble in Izmir (Turkey) on the dates 27 to 30 March, was held against the backdrop of the Turkish economy in recession, a phenomenon unknown in the otherwise dynamic and fast growing country during more than a decade. Add to this fact that its main market for processed stone is the Middle East, which is also undergoing a weak period in construction, and a slowdown in China, its key market for blocks- the expectations were low and the general mood damp.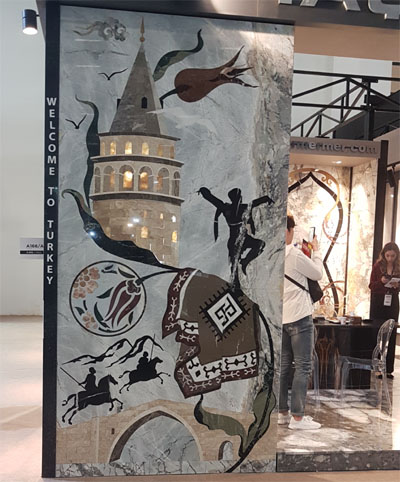 But for any regular visitor to the fair, what was astonishing was the visuals- Turkey may be a country known till now for its wide variety of beige limestones, but the impression that one would get this year is that Turkey is a country with a wide variety of grey limestones, with an endless range of greys: light, dark…, whatever. There is no particular region where the quarries of grey stones are located- they are scattered all over the geographically big country. In other words, if the fashion has moved from beige to grey, for the Turks it is simply a question of moving the machines to different quarries.
Time to change the image of Turkey: it has huge varieties of beige, greys stones-and, who knows what else.
Izmir, Turkey, March, 2019.- During the Marble fair in Izmir (Turkey) held during 27 to 30 March, the World Natural Stone Association (WONASA) organised a session with around 60 young designers to encourage them to create new applications in natural stone. A visual presentation was made of examples of creative uses of natural stone to give the youths an idea of the infinite possibilities of natural stone and the important role they could play in the renewal of the natural stone industry.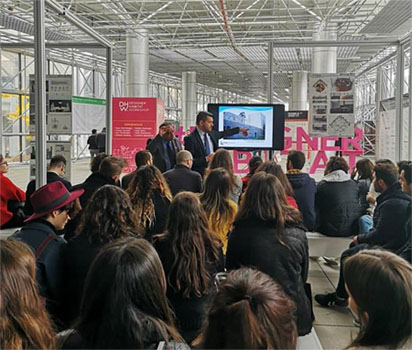 Spain, March, 2019.- The magazine Forbes, in its Spanish edition, has recently chosen the Cosentino Group to be among the 50 best companies to be working in, out of those that are  located in Spain and have more than 1000 employees.
Novelda, Spain, March 2019.- In a sign of the times the Levantina group has announced its intention to reduce the number of employees by more than 300, from the quarries and the processing units.
Xiamen, China, March 2019.- On the last day of the Stone fair the Chinese authorities detained 4 people from a Turkish marble company in relation to an ongoing case regarding tax evasion.
Xiamen, China, March 2019.- The first big stone fair of the year, XIAMEN STONE FAIR, held on 6 to 9 March, and the biggest in the world in size, is usually awaited with great expectation. The timing is perfect since it comes after the slow months of winter, and the mining and processing companies are badly in need of orders.
This is one fair that stone buyers from the important Chinese market do visit and where one gets a good feel of the market situation. There seem to be more projects this year in China compared to last year. Also slab etc. buyers from the fast growing Far East Asian countries make it a point to come too, thus what is assured is a large number of visitors. This year was no different.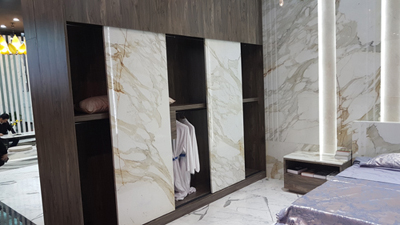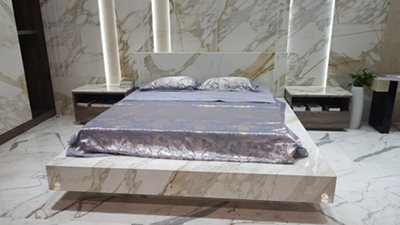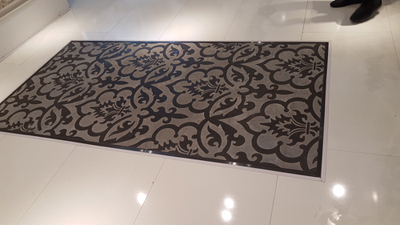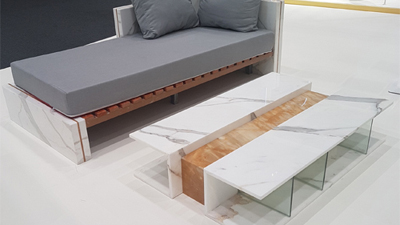 Given the high tariffs on quartz from China in USA, few American buyers were expected, and that is exactly what happened. Surprisingly, there were also relatively less visitors from Europe according to comments made by many exhibitors. But more Russians than before came as a pleasant surprise. Overall, most people were quite happy on the last day. What is worrying though, is the feeling among most people in the fair- there was not much new to see. The industry desperately needs innovation, that element is still missing.
Belgium, February, 2019.- The Brachot-Hermant Group has recently acquired four quarries located in the south of France. These quarries, called LS Granits, consist of the well known Tarn granites, including Tarn Clair, Tarn Foncé, Tarn Royal and Tarn Silver-Stone. With this new acquisition the group now comprises 17 quarries, the others being in countries like Norway, Portugal, South Africa, Ireland and France.
US, February, 2019.- The tariffs by the US government on quartz from China is creating a tremendous amount of uncertainty in the market. American importers had started stocking quartz from China in huge quantities last year in anticipation of the tariffs, but had hoped the trade wars would end in early 2019. As of mid-February it seems possible the tariffs may continue for longer period of time, and now the American buyers are wondering what to stock up on. In the mean time, Chinese quartz manufacturers are flooding the markets of the rest of the world with low price offers. Many businessmen in other countries who, spotting an opportunity, started planning on setting up new quartz factories, but many are now having second thoughts, unwilling to take risk in such an uncertain environment.
Valencia, Spain, 1st of February, 2019.- The main novelty in the annual Cevisama fair, held in Valencia( Spain) from 28 January to 1 February this year, was the greater presence of big format porcelain slabs manufactured by different companies with a special emphasis on the application in the kitchen.
In terms of visitors, as expected, there were a large number of Spanish interior designers and architects. The exceptionally cold weather in North America was probably a factor for less visitors from that continent, but the presence of visitors from all over Europe kept the exhibitors busy. Notable was the much reduced presence of buyers from the Middle East, a consequence of the currently weak construction activity in the Gulf area. Natural stone presence was límited to mostly local companies.
India, January, 2019.- The high import tariffs imposed on quartz from China by the US government as part of the " trade wars" currently taking place has meant that new factories are being set up in other countries. In India, for example, an estimated 30 new factories for quartz are under construction, in different parts of the country. Most should be ready by end of 2019. While it is hard to estimate new production capacity at this stage, it will easily exceed 1 million sqm per year.  
Cairo (Egypt), January,2019.- The launching of Yasmeen Crafts, a first event of an exhibition on luxury crafted marble pieces will take place in Americana Plaza-Sheikh Zayed in Cairo in a 3 days event from 24 January to 26 January at 12 PM till midnight. For more information: www.facebook.com/yasmeencrafs. 
Hungary, January 2019.-  The Guild of Pilisvorosvar in Hungary will be hosting the 20th International Stonemason Conference on  2 March, 2019. The organisers are looking forward to suggestions for lectures and also sponsors. More details on stone@stoneinfo.hu
Paris (France), December 2018.- What does the icon of the fashion world, Karl Lagerfeld, have to say about natural stone? In the Carpenter Workshops Gallery in Paris, Karl Lagerfeld Architectures, recently held an exhibition of furniture in natural stone designed by Karl Lagerfeld in collaboration with Aline Asmar d' Amman. They are eight pieces for which the marbles used are in white, black and grey colours (Negro Marquina and Arabescato Fantastico). The experience the designer went through during the realisation of this work is summarised in the following video: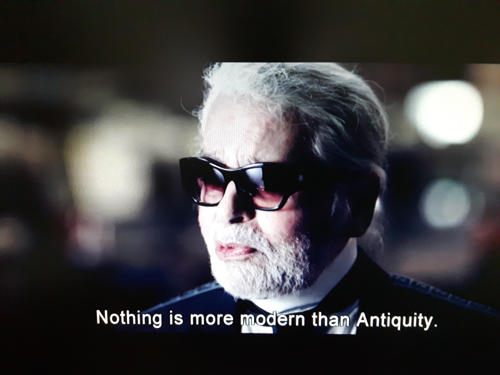 Karl Lagerfeld´s video Courtesy Carpenter Workshop Gallery
China, December, 2018.-  There has been so much talk of construction slowdown in China, but in terms of building skyscrapers (defined as being more than 200 metres high), the country remains number 1,by far. In a report in CNN, quoting the Council of Tall Buildings and Urban Habitat (CTBUH), in 2018 the number of skyscrapers completed in China has been 88 while the total all over the world is 143. During 2019 an estimated 120 to 150 more skyscrapers are expected to be completed in the world. Still time to get some orders there?
Porriño, Pontevedra (Spain), December 2018.- The Technological Centre of Granite, located in Porriño (Spain) has presented a digital catalogue of Granites from Galicia, a very detailed dossier of the 41 varieties of granites that are currently extracted in the autonomous community. Aimed mainly at the professional as a business tool, the website granitosgallegos.piedra.online, is in English and Spanish. Those interested can consult the characteristics, the colours and textures, and technical data of each type of granite by navigating through a simple menu.
India, December, 2018.- Mr Ishvinder Singh has recently been elected as the new President of the Federation of Indian Granite and Stone Association (FIGSI) for a term of two years.
Sobradelo de Valdeorras, Orense (Spain).- December, 1st  2018.- The Foundation Technological Centre of Slate and the Cluster of Slate in Galicia have recently presented two research projects. The first project is on Technological Characterisation of Galician slate as building material, for applications complementary to other applications such as cladding. The aim of this study is to help the slate companies to reflect on opening new markets in construction. The second project is to promote biodiversity in compatible with mining in the exploitations of slate. The aim is to demonstrate that mining activity can also help to conserve the biodiversity. The event was attended by local politicians, businessmen, other professionals and representatives of trade unions from Orense.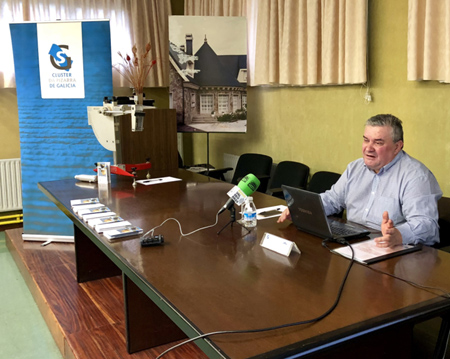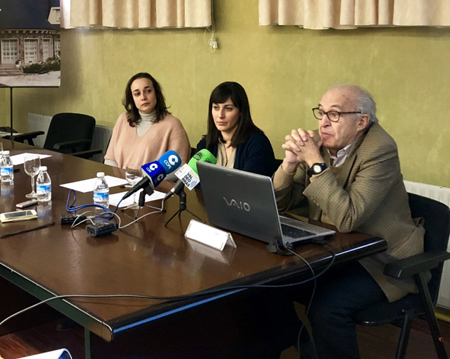 Spain, November, 2018.- The art of building in dry stone walls in Spain, Italy, Greece and Croatia has been declared Patrimony of Humanity by UNESCO for "its essential role in the prevention of landslides, flooding and avalanches". 
Madrid (Spain), November, 2018.- A major urbanization project has been recently completed in Madrid, in one of the most well known streets - Gran Via. To widen the footpath along the always crowded street in the tourist area,granite pavings in 6/8/10 cm thickness have been installed. Materials used were tiles of grey and black cobblestones of around 3300 ml in  straight and curved, and flooring  was of almost 11000 sqm , Moreover, 110 benches of granite have also been installed along the street, with an additional purpose being to serve as protection against accidents taking place with vehicles running over the footpath. The project was supplied by the Spanish company, Granilouro and was completed in six months, four month ahead of deadline.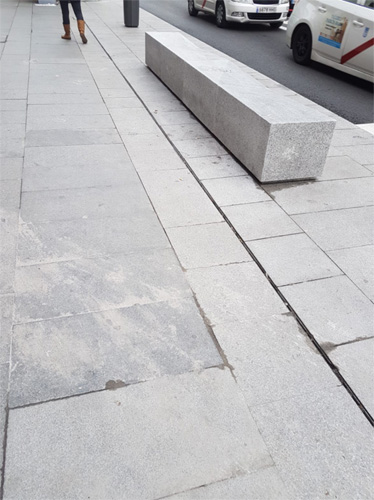 Turkey, November, 2018- The recently inaugurated  new international Istanbul airport is planned to be the biggest airport in the world, with capacity for 90 million people per year in the initial stage and 200 million when it is finished.. Over time many people from the stone industry will also be passing through it and they will see the entire floor covered in granite. The Brazilian company, the GUIDONI, supplied 110,000 square metres of Black Sao Gabriel and White G granites in the 90x90 cm format.
Algeria, November,2018- A recent comment by the Algerian Mining Minister would have worried some stone exporters to that country. In an effort to boost the local industry the Minister stated that he expects the import of marble to the country to be banned in the next two years. Algeria imports around US$ 60 million worth of natural stone every year.
Brazil, October 2018.- The Brazilian Stone Association Abirochas, in collaboration with the Brazilian Trade and Investment Council have recently lainched a promotional video on Brazilian granites highlighting its sustainability, recovery and recycling.
London, UK,October, 2018- The Stirling Prize is the most prestigious award for architecture in UK. The 2018 award has been awarded to the Bloomingdale Headquarters, designed by Fosters +Partners, and located in the City of London. About 9600 tons of Derbyshire sandstone was used in the project, and it is supposedly the biggest project in natural stone in City of London in a hundred years.
France, October, 2018.- The Canadian stone quarrying company Polycor Inc., has recently acquired four of the several quarries that belonged to the French company Rocamat. The quarries are of the famous limestone Massingis stone, Rocherons, Chassagne, San-Nicolas,all located in Burgundy.
Verona, Italy, September 2018.- Marmomac, Verona 2018 edition showed an explosion in creativity in developing possibilities in natural stone. Below is a video highlighting some of this creativity on display.
India, September, 2018.- The town of Kishanganj in the state of Rajasthan is one of the biggest trading hubs in marble in India, with a genuine "culture for marble" and over 1000 blockcutters and gangsaws operating. But the town has always been difficult to reach for buyers from outside the state due to poor communications. However, a daily flight from Delhi to the town is beginning soon, and the town of Kishanganj will soon be on the international map of natural stone. 
Turkey,August 2018.- The financial crisis which the Turkish economy is currently going through is bound to have serious consequences for stone industry even after the extreme volatility of its currency ends. Apart from difficulty in pricing of stone in the export markets, which is mostly resolved by dealing in dollars, the local market for stone is bound to decline dramatically as the Turkish construction companies will go through serious financial problems due to their high debt in dollars. A large number of stone companies focused only on the upto now dynamic local construction market are expected to go out of business very soon. 
India,July 2018.- The Indian government has reduced the rate of GST (General Sales Tax), similar to VAT in other countries, from 18% to 12%, for stone products, a measure that will surely be widely welcomed by the natural stone industry and should help to increase demand in its different applications.
Verona (Italy), July, 2018.- An interesting initiative has been taken up by the organisers of the Marmomac fair during this year´s event later in September. An exhibition titled Young Stone Project will be presented during the fair, focusing on experiments with use of stone materials carried out by the departments of architecture and design of five Italian universities. This event has been made possible with the support of several Italian stone and machinery companies.
USA, July, 2018.- An international stone symposium is being organised in Ventura (California) from 24 to 28 October. More details on this artistic oriented event involving stonemasons and sculptors etc. can be obtained at stoneworksymposium2018.net . 
USA,July, 2018.- The US government has now released a new list for possible tariffs on products from China, which, if implemented will be from September. In this new list not only quartz but also natural stone and ceramics products have been included. 
Nürmberg (Germany), June 2018.- The French machinery manufacturer Thibaut presented in the Stone+tec fair held recently in Nuremberg a versatile 6 axis multi-function machine T952. This all-in-one machining centre is able to cut as well as a bridgesaw, to mill as well as any machining centre and also polish of the highest quality. The T952 allows for several operations in one-straight and inclined cuts, flat and edge polishing, 3D shaping, drilling etc.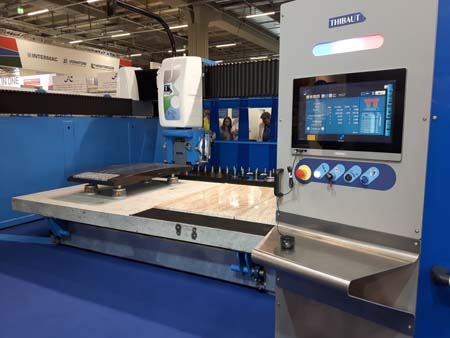 USA, June, 2018.- The data available from US customs for the first 3 months of 2018 reveals that for the first time ever the import of quartz surfaces was higher than that of processed granite. Worked granite accounted for US$ 195 million in the first 3 months (Brazil being the biggest supplier) while that of quartz it was US$ 252 million,with China being the biggest supplier. (Source: StoneUpdate).
Nuremberg (Germany),June, 2018.- The Stone-tec fair, held in Nuremberg after a period of 3 years from 13 to 16 June,in an economic environment of a booming German and Central European economy and increased construction activity, however, disappointed in terms of exhibitors. Several major German wholesalers, who dominate the market,did not exhibit, and the presence of international exhibitors and also visitors did not show any significant increase in numbers. However, the machinery exhibitors were busy and the funerary monument exhibitors displayed the wide range of tombstones with all kind of designs and new stones.
Vitoria (Brazil),29 May,2018.- During the last few days a major strike by truckers in Brazil protesting against high gasoline prices has brought chaos to the country with movement of goods coming to a halt. It was  even feared that the Vitoria Stone fair, to be held soon in June, was going to be cancelled if the movement of stone etc.was not going to be possible. Finally it has been decided today that the fair will be held, but the new dates are from 7 to 10 June( two days later than planned).
Novelda (Spain), 25 May,2018.- The Board of Administration of the Levantina Group has named, with the full support of the new owners, the British investing group ByBrook Capital, the current President Patrick Verschelde as the CEO, who will now assume the functions of Martin Beck, who leaves the company for personal reasons.
Novelda (Spain),May, 2018.- According to a press note released by the Levantina Group on 18 May, the British investing company ByBrook Capital, which has recently purchased the majority of the shares and debt of Levantina,is now working on a plan for restructuring the debt with the aim of recapitalising the business and providing the necessary additional capital for fulfilling the multi-year business plan approved by the management of the company during the start of the year. From Levantina satisfaction is expressed for this operation and it is considered that "the entrance of this investing group will help to overcome the financial difficulties and to work together to clean up the balance sheet and assure the viability of the company", affirms Martin A.Beck, Managing Director of Levantina. The new investors are already working with the existing management team and plan to increase the investment with the objective of consolidating the Levantina project.
USA, May, 2018- The imports of quartz in USA has recently been generating controversy. The US quartz surfaces manufacturer, Cambria, has petitioned the American government to levy antidumping and countervailing duty on quartz imports from China alleging that Chinese producers have used dumping to gain an unfair advantage in the US market and are hurting the domestic industry. Quartz imports from China reached a figure of more than US$ 450 million in 2017. However, it seems some leading American importers of quartz from China are against levying antidumping duties and are making efforts so that antidumping duties are not levied. 
Brazil, April 2018- The unusually long and harsh winter in the northern hemisphere clearly has been one of the reasons for a slow start to business activity in the stone industry. The official date for the first three months of this year show exports from Brazil have declined by 20% compared to last year for similar period.
Russia, April 2018.- Due to the World Football Cup being held this year in the country in the month of June, the authorities decided to bring forward all trade shows and conventions so that there would be no problem of availability of hotel rooms. Result was that three different trade shows related to building materials and construction (Stone Fair, Mosbuild and Batimat) were held simultaneously during the dates 3 to 6 April in different venues in Moscow, creating some confusion among both exhibitors and visitors. Construction activity seems to have picked up in the other cities of the vast country and is no longer restricted to Moscow and Saint Petersburg.
Egypt, March 2018.- At least four mega factories for processing marble and granite, each with investments of dozens of million dollars are soon coming up in Egypt. All the factories will be state owned, and it is expected by end of the year 2018 all the four factories will be fully operational. Additional annual production capacity from the new units is expected to be around 15 to 20 million sqm.
India, 8 February 2018.-The WORLD NATURAL STONE ASSOCIATION (WONASA) in collaboration with the Indian Stone Association FIGSI organised a Panel Discussion on The New challenges facing the Natural Stone industry during the Stona fair inBangalore.. Participants were Mr Fernando Bolta, (Ceramiche Daytona, Italy), Mr Paulo Florio Giafarov (DGG, Brazil) and Mr Rogerio Moutinho (MGLW, UK). The participants debated on how the natural stone industry was being negatively affected by the new technological products in porcelain, but there was a market for both and discussed how there would ultimately be a co-existence between natural and artificial stone.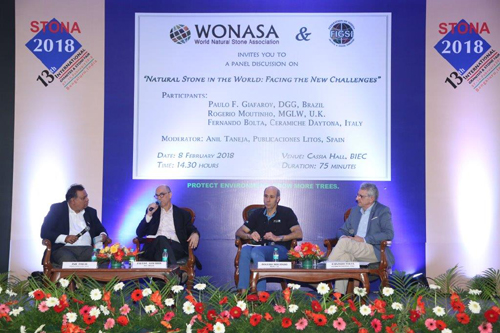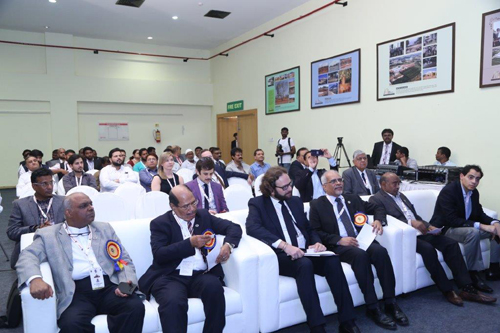 Taiwan, February 2018.- The earthquake in Taiwan on 6 February has had very negative consequences for the stone industry of the country. Most of the stone industry is located in Hualien close to the epicentre of the earthquake of magnitude 6.4, and some people estimate that as much as 30% of the slabs were destroyed due to the earthquake. Fortunately, since the earthquake took place in the evening hours when most workers had already left the factories, no human casualties took place.
Algeria January 2018.- Import restrictions in Algeria on marble and granite among other products as a result of austerity measures taken recently by the government and also to protect local producers have affected some international companies which sell in a significant way to this country.