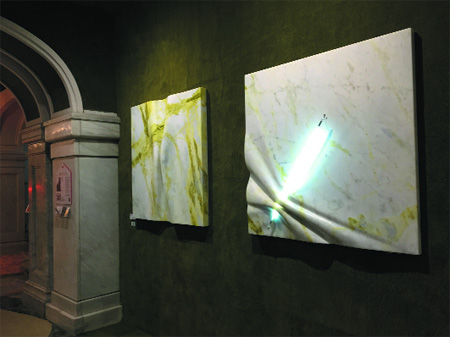 Space: Gärna Studio. "El jardín de las Delicias" by Laura Gärna and Enrique García. Marble frames by GRANITH
Casa Decor is the showpiece event of the latest trends in interiorism with regard to materials and design, an exhibition with a different concept, to create real environments in real settings.
Since 1992 it has been held annually in an historical building of Madrid in which around 50 designers decorate about that many rooms with their proposals. Each designer, in collaboration with the companies that take part in the exhibition, develop in their space an atmosphere for living (living rooms, bathrooms, kitchens, bedrooms, terraces...) according to their concept of decoration.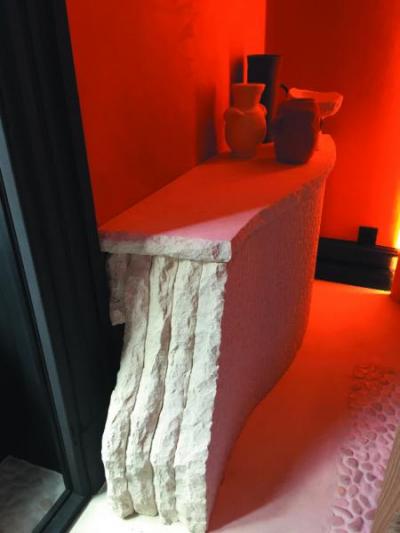 Space: ARTESANÍA DE CASTILLA-LA MANCHA
The building chosen for the 2021 edition of Casa Decor, held from 13 May till 27 June, has been the Casa de Tomás Allende, located in the Plaza de Canalejas. It is a 5000 sqm building projected by the architect Leonardo Rucabado and built between 1916 and 1920.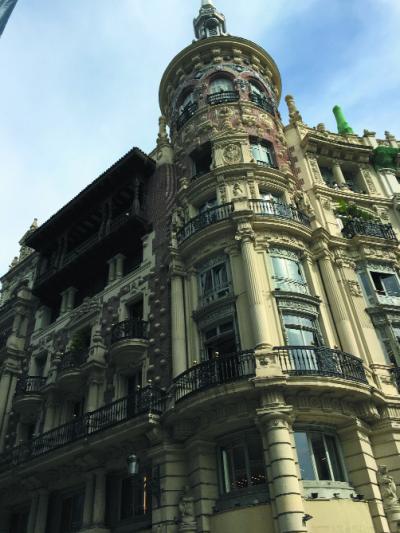 Sustainability is the key concept of the current edition of Casa Decor. The use of natural materials is one of the highlights of Casa Decor of 2021 and natural stone is present in many of the proposals.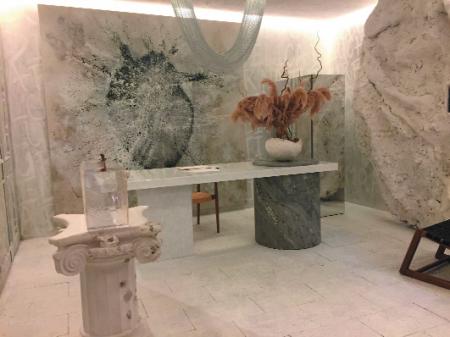 Space: Espacio Javier Escobar Interiorismo. Sensa by COSENTINO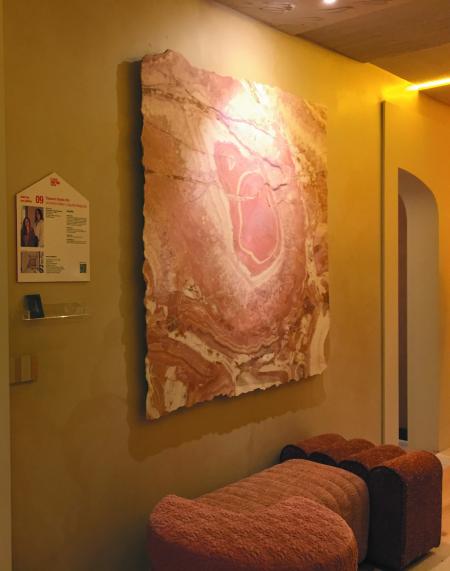 Space: Studio MOO. Stone frame by MARMOLSPAIN. Marta Melián and Claudia Ribagorda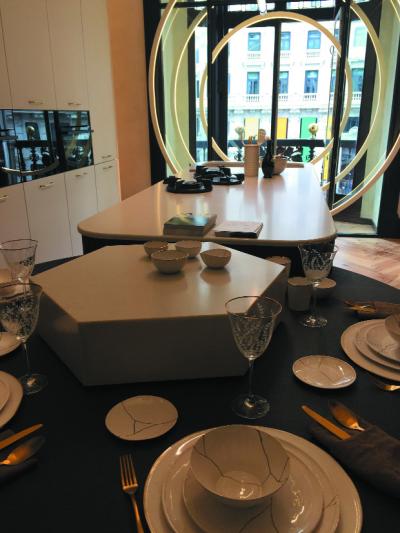 Space: Sixty Pro. Kitchen "Artefacto" by Rosa Urbano. LEVANTINA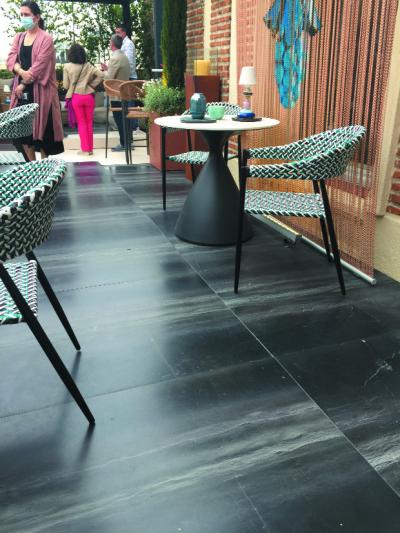 Space: LDK Garden. Terrace "El cielo de Canalejas" by Alterespacio. Natural stone by CUPA STONE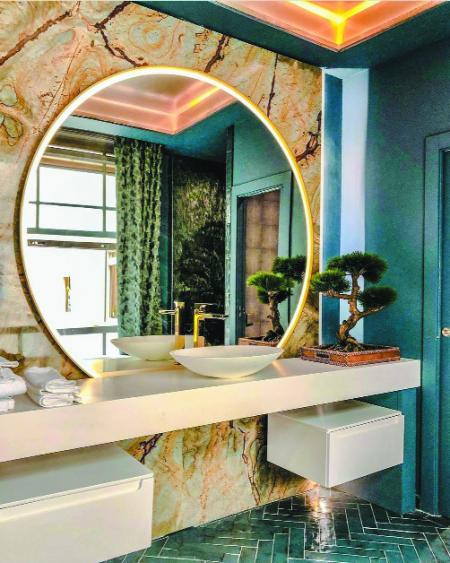 Space: Mandalay Interiorismo. "Los Hamptons"by Fran Casinello. MÁRMOLES SOL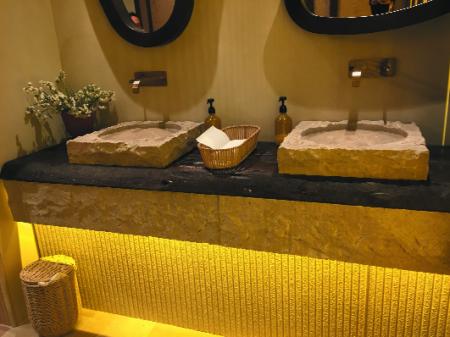 Space Studio MOO. MIAPETRA
Casa Decor is open to the public. More than 200 exhibitors, consisting of professionals and companies have taken part this year.