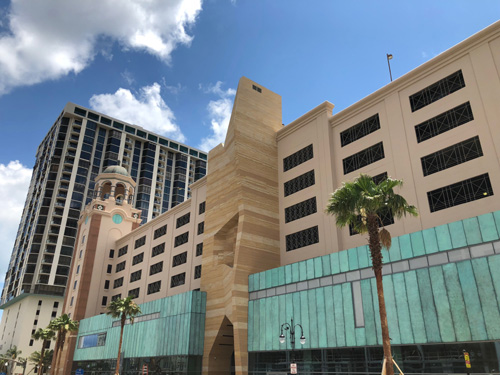 Project: James Museum of Western and Wildlife Art  www.thejamesmuseum.org
Location: Saint Petersburg, Florida (USA).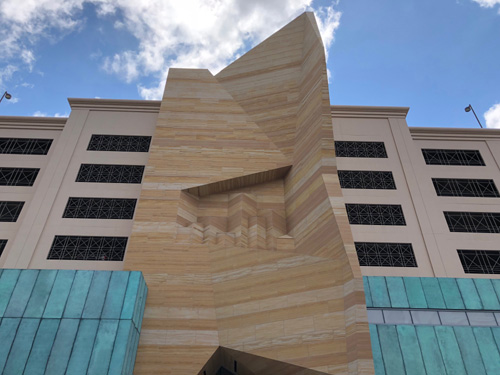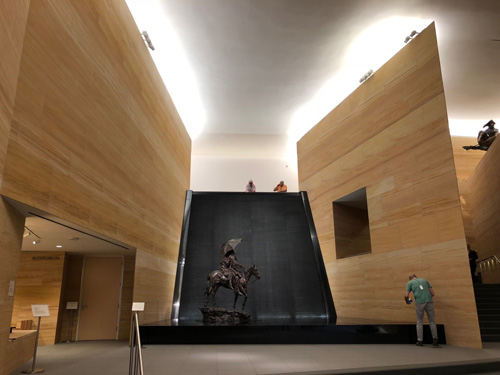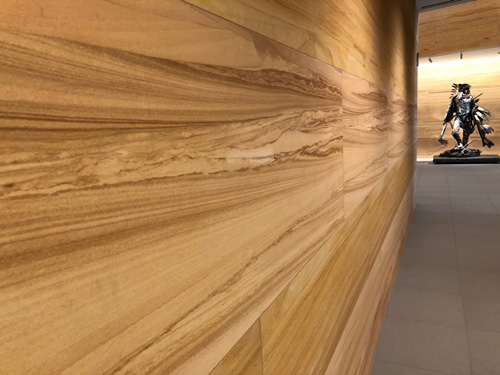 Owner: Tom and Mary James.
Architect: St. Pete Design Group.
General Contractor:  Beck Group.
Stone mining and processing. Tab India.
Stone Supplier: ASI Stone Imports Inc.
Stone selection: Ravi Sharma and Henry Moses.
Stone Installer: Intreprid Enterprises Inc.

Stone used: Teakwood, sandstone from Rajasthan, India.

Other details about stone and project: Teakwood in light, medium and dark shades. 4406 unique stone pieces used in 2, 3 and 5 cm thickness. A project of great complexity in all the aspects: in the vein and shade matching, in the fabrication of unique pieces since every piece of the same row was cut from same block. Unique challenges in installation since the design of the building was anything but square or rectangular.

Acknowlegements: Photos sent by Manav Taneja.