Among the thousands of stones being sold in the international markets, there is one which from the distance is mistaken for wood because of its physical appearance: the sandstone Rainbow / Teakwood This unique physical characteristic has given it a very special niche in the market, and it has become extremely popular all over the world because it is perhaps the only natural stone with an aesthetic aspect that resembles wood.
Varieties
This unique material goes by two main commercial names- Teakwood and Rainbow, and there is a small difference in the aesthetic features.
The variety known as Teakwood is of brown and yellow colours with straight veins. The variety known as Rainbow has veins with curves of violet and brown as is its distinguishing aspect.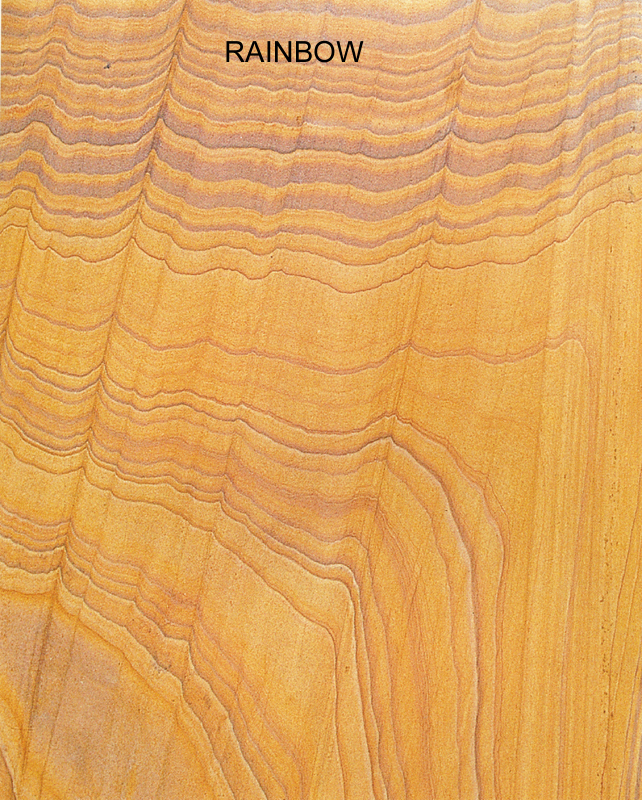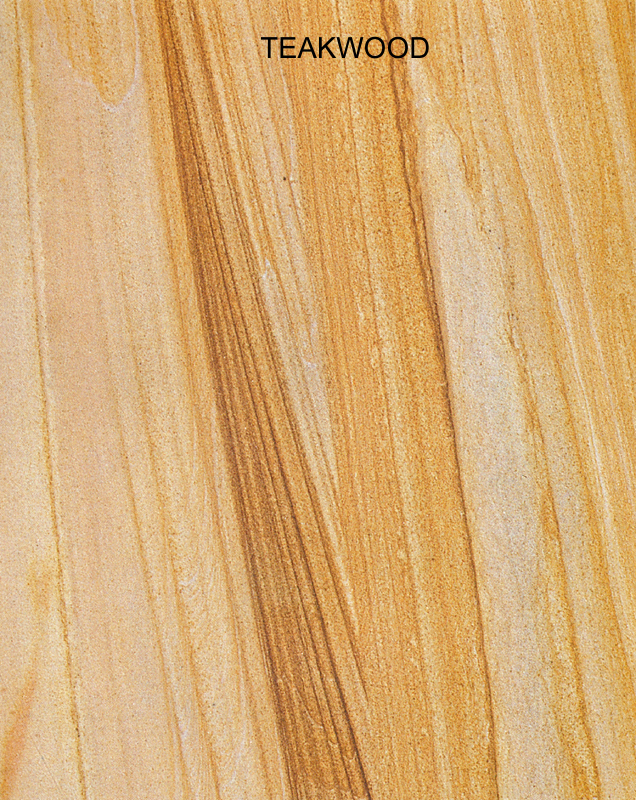 Rainbow / Teakwood quarries
The quarries of this unique stone are located near Khatou village, 50 km from Makrana, in the Indian state of Rajasthan. There are approximately 50 active quarries, practically all of them of very small size, the main reason being the leases granted are very small. There are also quarries of stones of a similar physical appearance in Australia.
Processing
The main processing centres for Rainbow/Teakwood are Makrana, Kishengarh and Udaipur.
The blocks of Rainbow /Teakwood are often available in gangsaw size and thus slabs of 2.4 x 1 metre can be produced. This was not the case a few years ago when only small size blocks were available. Blocks are also exported to China. Honed tiles are now also commercialized in sizes of 30.5 x 30.5 x1 cm and 61 x 31 x 1 cm.
Applications
Rainbow /Teakwood is a highly porous sandstone and its main application is in interior wall cladding. The softness of the material means it is not recommendable for flooring or in exteriors. Because of its softness the honed finish is the most recommended and is also the most common. It is often used near water bodies like swimming pools because of its anti-slip qualities. It is also used since last few years as tombstone material in countries like Germany and Austria. Another application is as residential wall cladding in India and Europe.
The sheer uniqueness of the material would normally mean it would command a premium price, yet the price is surprisingly in the medium segment of the market. A further rationalization in the quarries would probably allow bigger sized blocks, and much bigger increase in production. This is one material the potential of which is grossly underutilized. Perhaps in the years ahead, with the stone industry in Rajasthan rapidly evolving, we will hear much more about this fascinating stone.