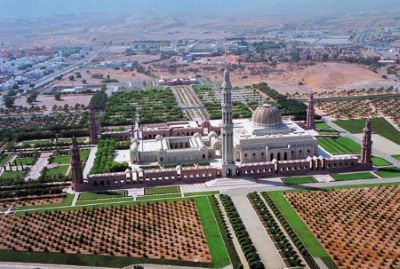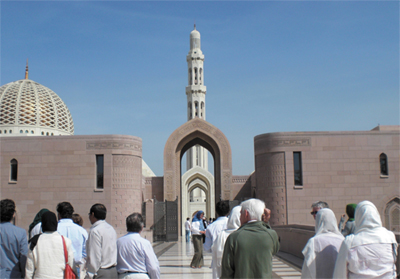 The Mosque is the biggest built in different cities of Oman since the decade of the seventies. Its construction, in which 20000 workers took part, lasted 6 years (from 1995 to 2001) and in its design one can see the different architecture styles of the Arabic-Muslim world. It is built over an area of 416000 square metres. The entire pavement, 24400 square metres, is formed by different types of marble installed in geometric designs.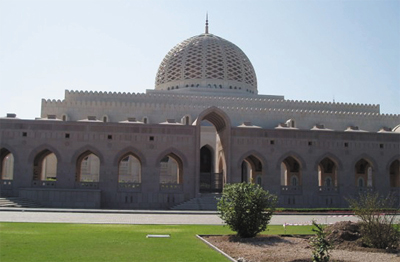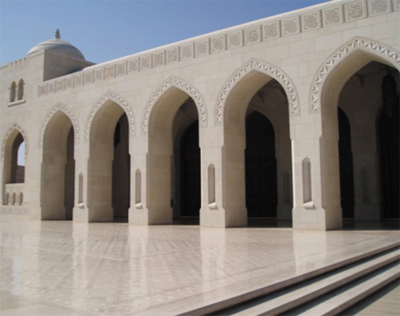 Architects: Mohammed Saleh Makiya (Iraq) and Quad Design of London in Muscat.
Materials:
Podiums: Travertino Classico, Navona, St.Peter and Persiano
Moscaics: Green marble, beige, brown, orange, mahogany, white and yellow from India, Oman, Italy and Egypt
Supplier, processing and stone installer of stone for podiums, moscaics: BRAMCO WLL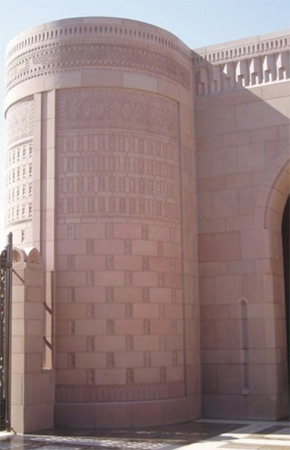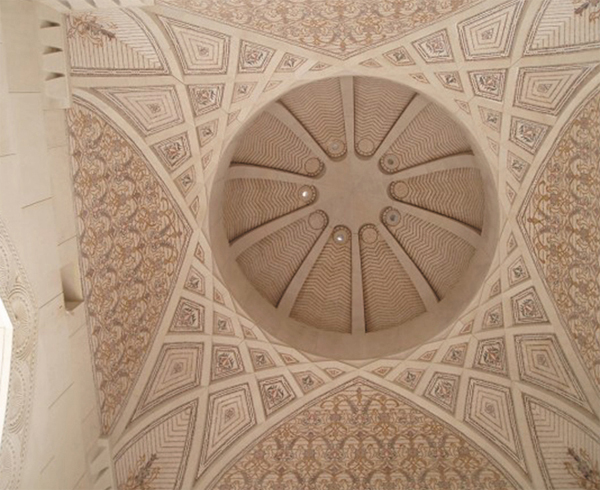 Sandstone is another important material used in this project, since for its construction 30000 tons of it was used, covering a surface of 65000 square metres. The company AL TURKI ENTERPRISES (ATE) LLC was the supplier of sandstone. It made a selection from different quarries in India with the aim of achieving a uniform material in colour and resistant to climate inclemency. The sculpting of the sandstone, done by 60 craftsmen in Muscat and about 200 in India, was also organised by AL TURKI. Some of the designs of these sculptures were inspired by those in the Taj Mahal and in some parts semi-precious stones were used.