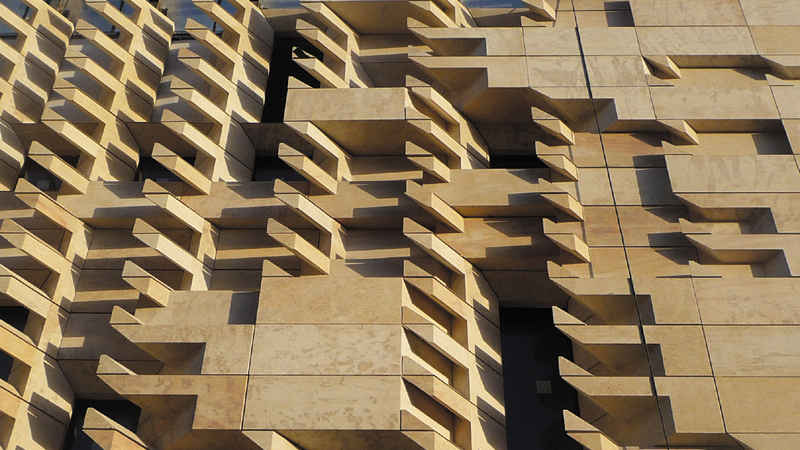 In 2008, Studio Renzo Piano Building Workshop began work on the "Valletta City Gate" project which redesigned access to the historic centre of Malta's capital. The complex of buildings comprises the new Malta Parliament, the Opera House rebuilt from ruins and the new Valletta City Gate.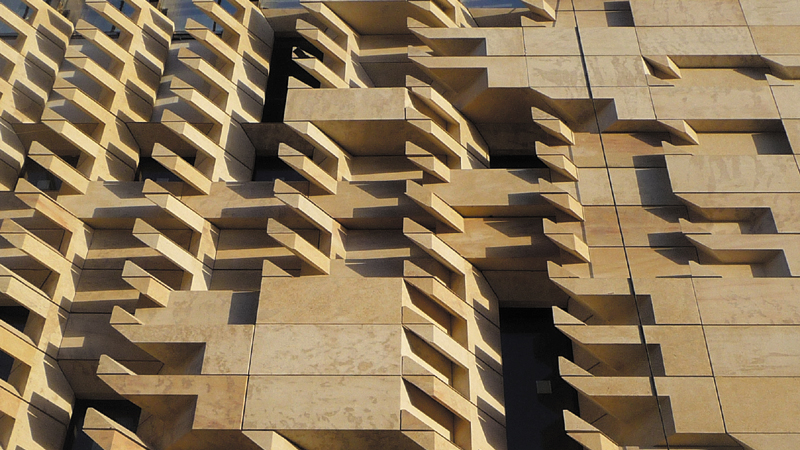 The project is located in an important area of the capital of Malta close to its famous and impregnable XV century walls; while already protected as a World Heritage Site, there was nevertheless a great need for an architectural and urban re-organisation project. The Studio RPBW project managed to establish a dialogue involving the old and new buildings and the gateway to the city. In this dialogue between history and innovation, the choice of local stone for walls and historic buildings played a fundamental role. In the new buildings, natural stone helped to ensure integration with the overall context while equally emphasizing them through absolutely innovative applications.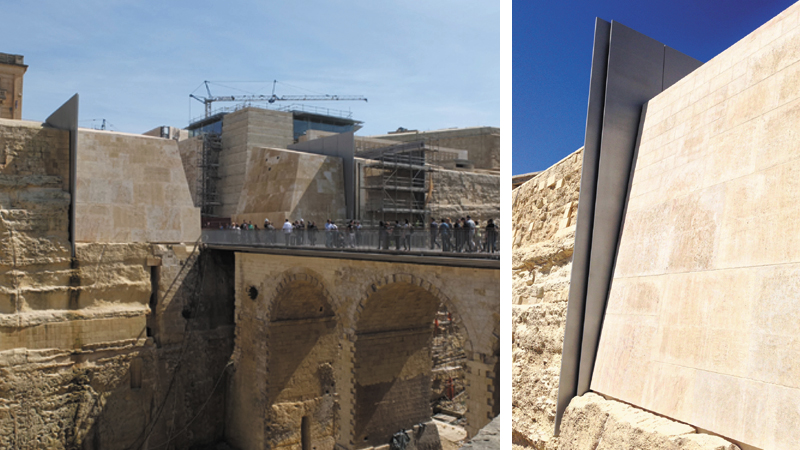 The cladding of the facades of the New Parliament is not intended merely as an external finishing for the building: stone has been entrusted with new functions (energy and lighting control) that go beyond its general protective purposes. The decorations in local stone also play an important role by modulating the light penetrating inside the building and thereby assisting air conditioning. This explains the brises-soleil elements designed in accordance with the angle of the Sun's rays yet, nevertheless, integrated into the fabric of the building.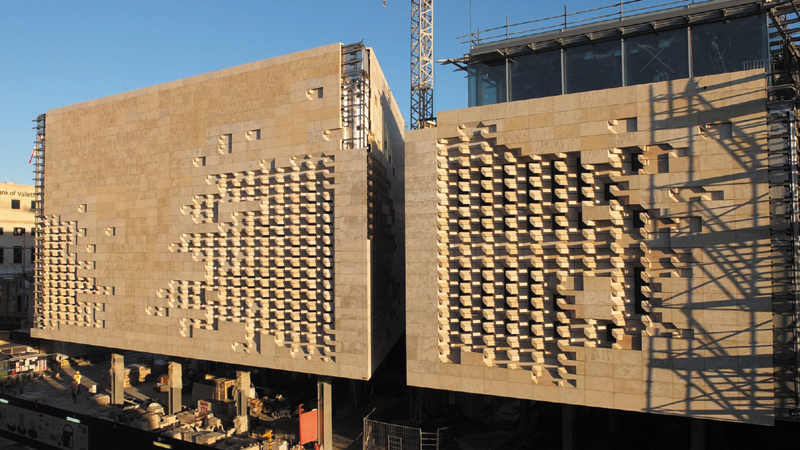 This highly innovative project and its high technological content was made possible thanks to the efforts of CFF Filiberti Co., which worked on the engineering of the facade and the production of individual stone elements. This aspect in turn became a kind of 'project within a project', ensuring the attainment of the high technological standards envisaged as well as the implementation of the design idea by the RPBW Studio whereby the volume of the Parliament is shaped rather like a rock eroded by the wind.
Pictures: RPBW Studio
Information provided by: Zed_comm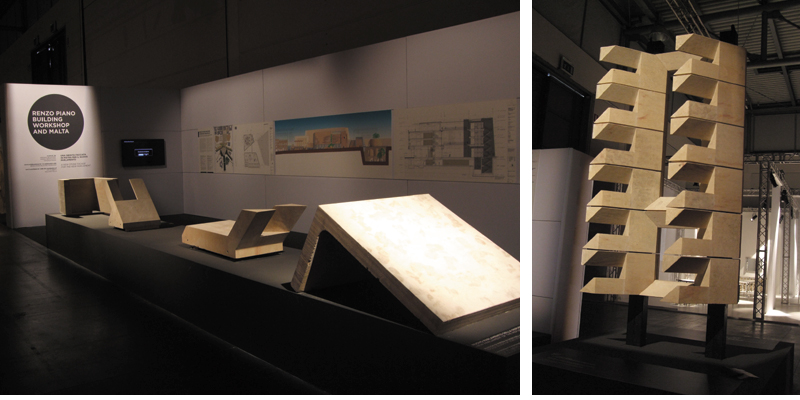 The Verona Marmomacc fair, in its edition of 2014, held an exhibition organised by Angelo Bertolazzi and Vincenzo Pavan in collaboration with CFF Filiberti, Bedonia, Parma, as well as a seminar with the aim of highlighting the innovative use of Stone in this Project.