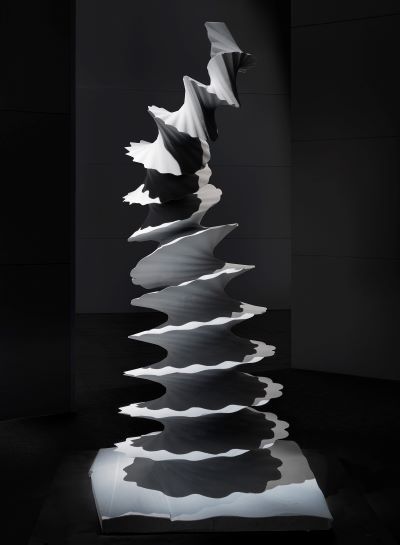 Since many years when one talks of vanguard designs in stone, it is rare if the name of Raffaello Galiotto does not come up. In his design study and in collaboration with stone and stone machinery companies he experiments with the possibilities offered by the digital technologies in the manipulation of marble : new textures, forms and relieves that were unimaginable till now.
The marble sculpture MICETE is a representative piece of work of Raffaello Galiotto. In his own words: "Micete is an experimental marble sculpture inspired by the relationship between the forms of nature and the numerical logic of parametric design.  Associating the innovative digital processing with marble, natural material par excellence, it is an act of extreme contemporaneity that leads to a reflection on the relationship between human thought and nature.  This project was made with diamond wire technology mounted on an anthropomorphic robot arm. The extraordinary rotating and tilting capabilities of the device made the undulating spiraling cut possible. After a first roughing process required to remove excess material, a single shaping cut was performed, resulting in a complex spiral form."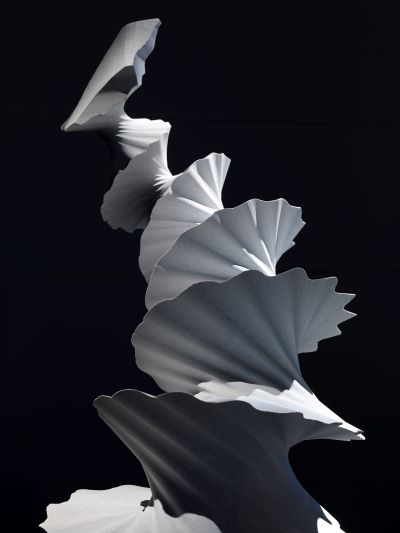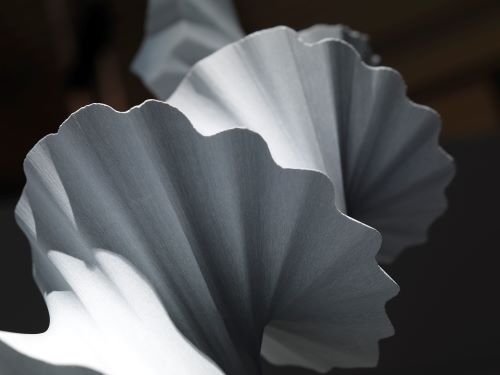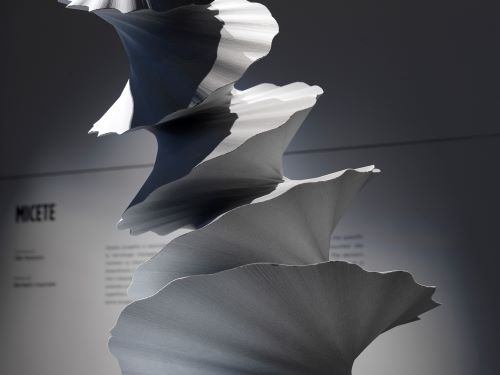 Material: Bardiglio Imperiale
Measurements: 136x136x323 cm
Technology: wire cuttings
Firms: T&D Robotics
Verona - Marmomac 2015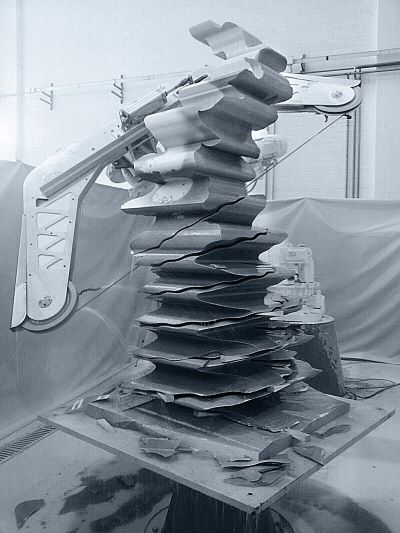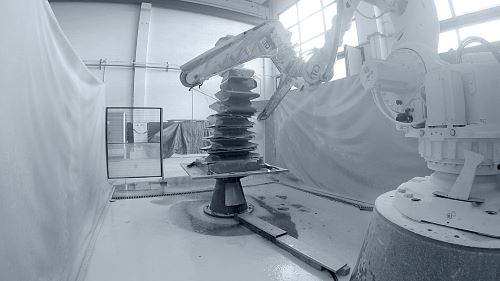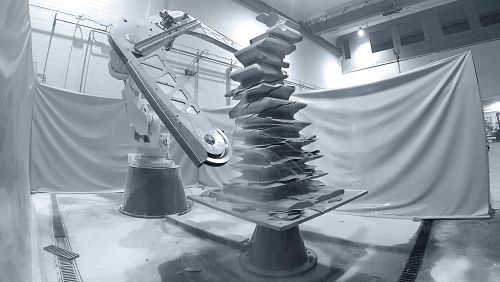 RAFFAELLO GALIOTTO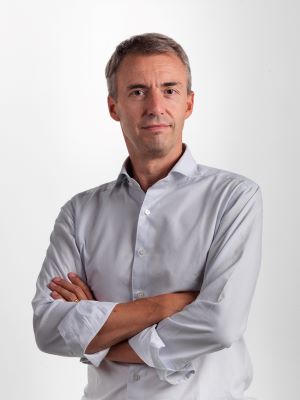 After studying Fine Arts at the Academy of Venice, he directed his interests towards the world of design and in 1993 he founded his own design studio.
With an interest in materials and technology, he developed a thorough knowledge of production processes, with his projects featuring new experiments and solutions using synthetic materials such as plastic and natural ones such as marble. He works with many companies creating a variety of products, collections and experimental exhibitions, mainly in the stone sector, bringing innovation thanks to the use of digital technology.
Since 2014 he is responsible for the exhibitions and the experimental hall "The Italian Stone Theatre " during the Marmomac fair in Verona (Italy). He has published books, he takes part in conferences and gives lectures on stone design all over the world. Teacher of Design at the University of Ferrara from 2012.