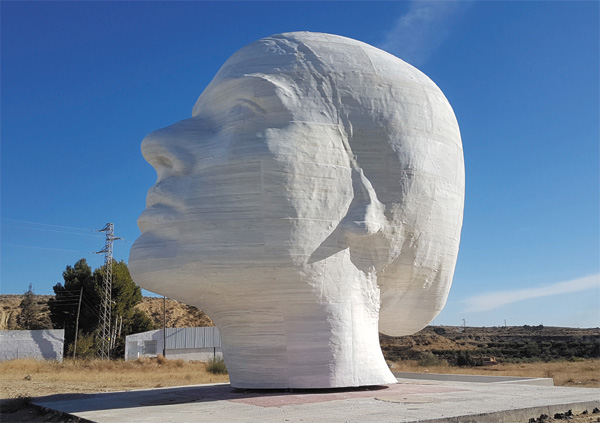 Few people would not have not heard of Antonio López, the greatest living Spanish painter. While his fame derives from his paintings, it was he who designed the marble sculpture "La Mujer de Almanzora", ("The woman of Almanzora", in English), the highest in Spain, recently completed and installed during the summer of 2017 in Olula del Río (Almeria).
The making of the sculpture constituted a major technical challenge. Its total weight is 180 tons, is made of Blanco Macael, and it consists of 82 pieces, each of them proceeding from a different block. Some pieces of the sculpture weigh as much as 3 tons each. Each of the 82 sculpture pieces is different from another and all are solid pieces. The sculpture is hollow from inside and the pieces of marble are held together by a metallic structure installed inside. The entire fabrication process took place over a period of 5 months.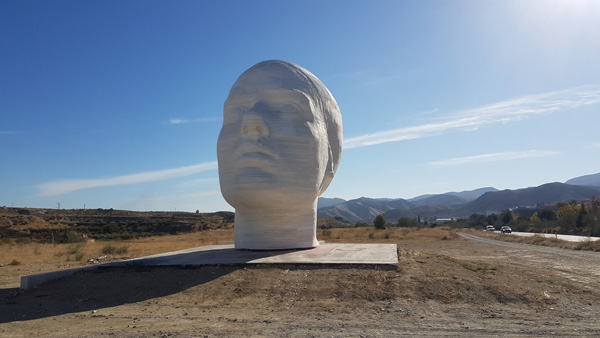 The 82 blocks of Blanco Macael were donated by the well known company Cosentino, which has its headquarters and factories closeby. The entire elaboration of the different pieces of which the sculpture is composed, was done by the company Cuellar, Arquitectura de Marmol, S.L. which is also located closeby in the nearby town of Cantoria. The architect is Andres Garcia Ibañez. The entire project was financed privately.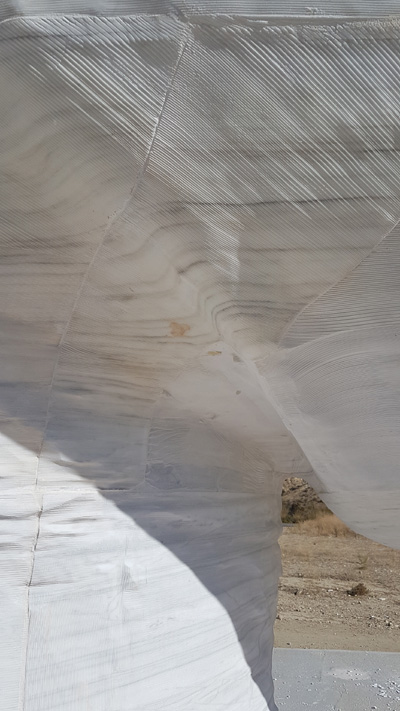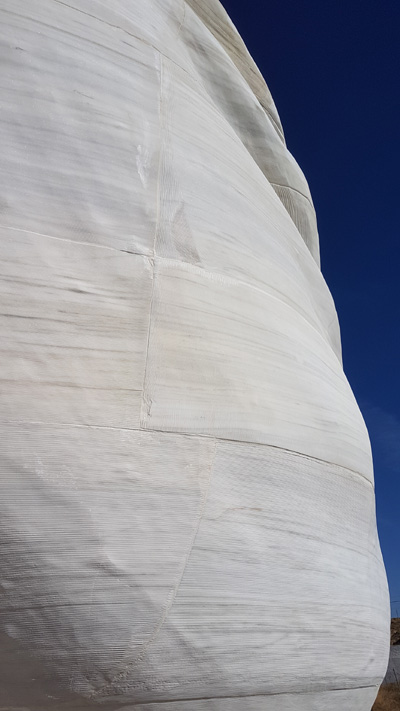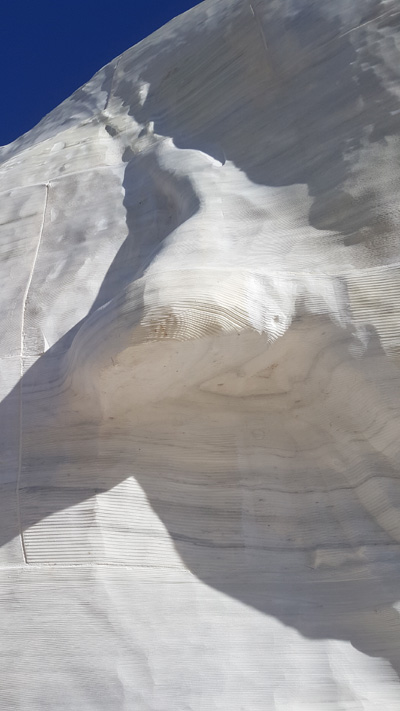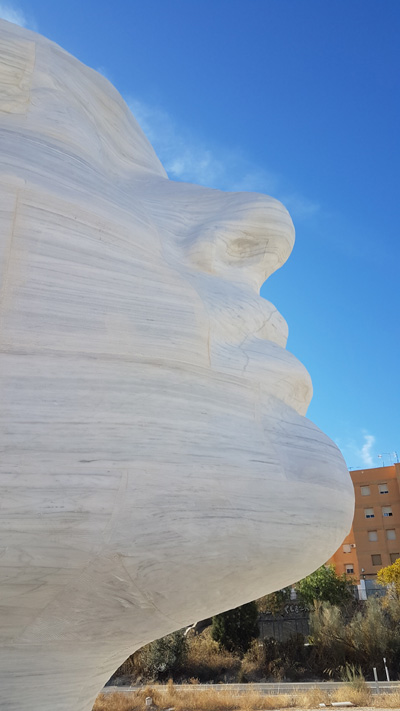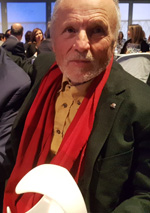 Antonio López, designer of the sculpture
When asked how he got the idea of doing a project in marble, Antonio Lopez, in his typical humble manner," things that happen in life". The inspiration of the woman of the sculpture, meant as an homage to the women of the area, actually came from one of his student in the Faculty of Bellas Artes, who then posed for him.