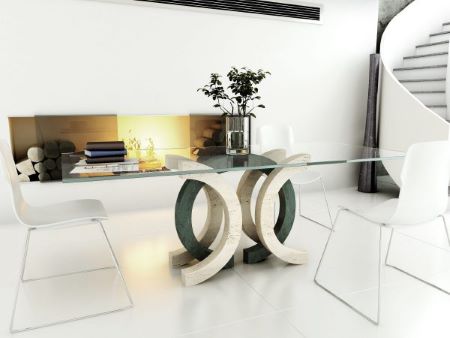 Teresa González Díez   teresa.litosweb@gmail.com
At his installations in Segovia, company named Creaciones Moll, since 1987, the furniture designer Joaquín Moll has been offering his clients a wide variety of creations in marble and other natural stones in different textures and shades, which he combines with other materials such as glass and metals. The furniture is designed with purity of lines, verticality and asymmetry. The exact proportion, the play of balance and aesthetic functionality are the most differentiating aspects of Joaquín Moll. The result is a sample of high-end furniture, with an elegant and sober aesthetic.
Joaquín Moll
"My entire collection of designer furniture is based on an artistic treatment, so that the tables are what I call "practical sculpture". My main method is to find balance in the forms by playing with the mass of the material itself. By combining stone mainly with other materials such as metals I manage to make forms that are light and modern. In this way my furniture is contemporary and will be perfect for contemporary interiors".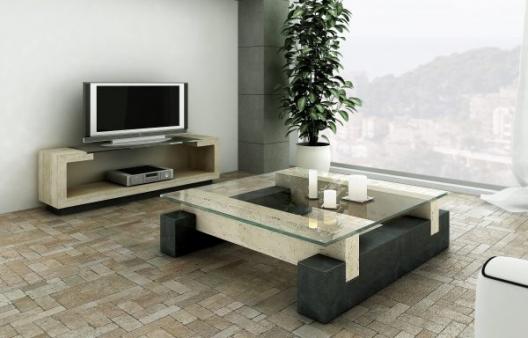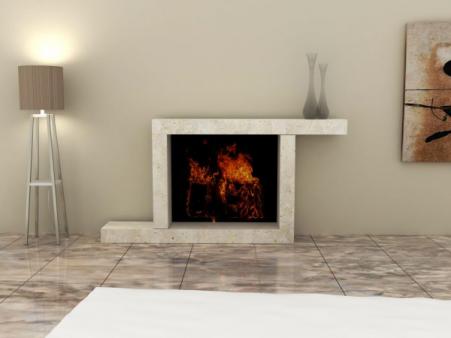 Joaquín Moll considers himself to be a true stone professional, he likes to select each slab and pays great attention to detail. He uses many types of natural stone, both national and international: marble, limestone, sandstone and slate.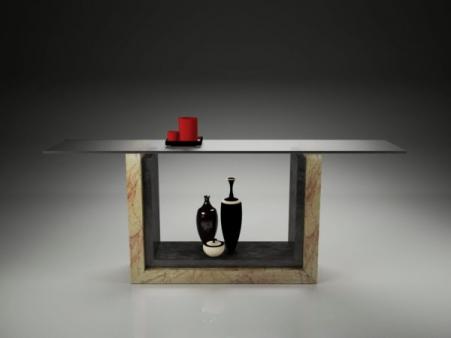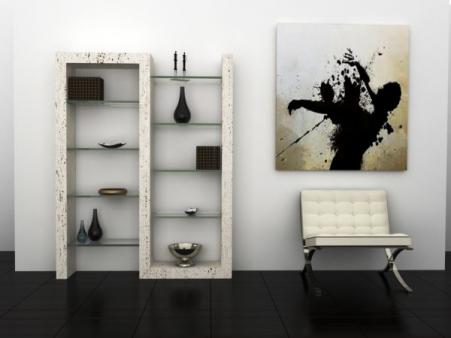 "When you work with stone, few people can imagine that you make contemporary furniture. Stone is usually associated with kitchen and bathroom worktops. In my case I have a profession that I am passionate about and have enjoyed for more than 30 years, making high-end furniture, all from our workshop in Segovia".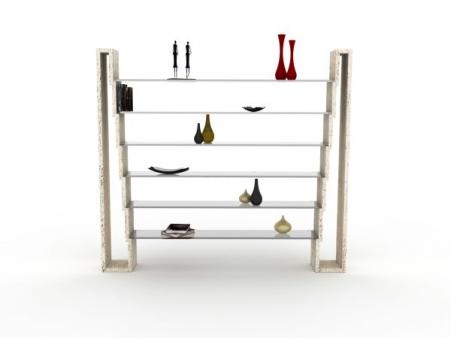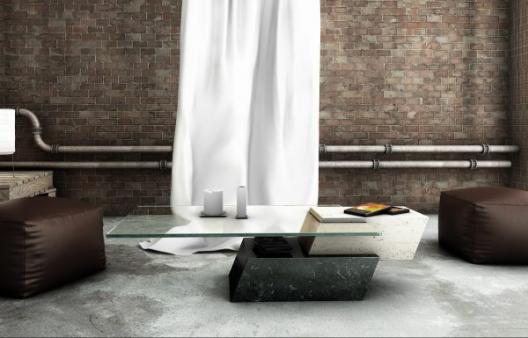 Some of the stones chosen are spectacular. Sometimes they really look like oxidised metals, as in the case of the Slate Oxide slate from Brazil, or wood, such as the Wengue Sandstone, sandstone from China or Wood Sandstone from India.
"I am passionate about thinking of new forms and new designs, connecting materials and creating collections. All my work is very heterogeneous, there are different design styles, and all of them are the result of imagination and perception of reality applied to product design. I believe that design and material must be united in order to obtain pieces with personality".
His creations have been presented at events such as Casa Decor Madrid, Fuori Saloni Milan and Maison & Objet Paris. In 2021 he launched the Meddel brand with his Synthesis collection, to which the following designs belong:
Synthesis Collection dining and coffee tables by Meddel. Creaciones Moll