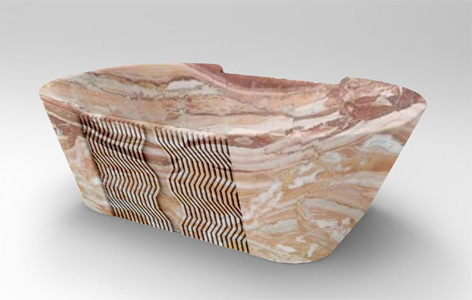 "Water and Stone- Dialogue between water and stone", is the theme of the 2018 edition of the annual Marmomac fair held in Verona( Italy). In this exhibition, well known designers, in collaboration with Italian stone and machinery companies, get together to display projects in stone elaborated using the latest technologies.
The exhibitions programmed are the following:
SOLIDO LIQUIDO LITICO
Organised by Raffaello Galliotto, this exhibition experiments with prototypes of furniture and accessories for bathrooms, saunas, thermal baths and spas made with CNC machines.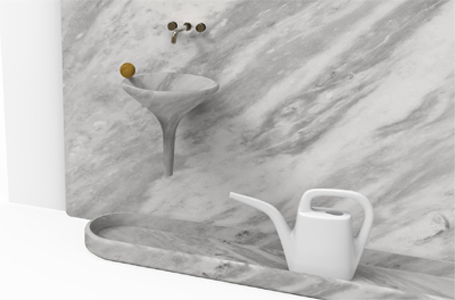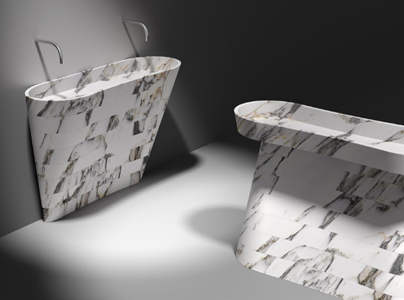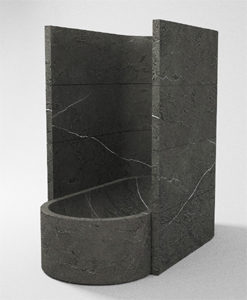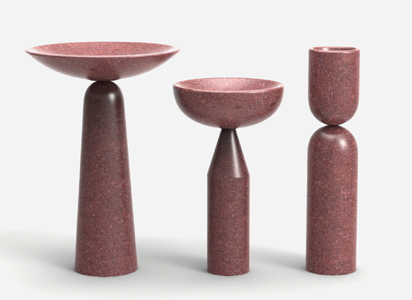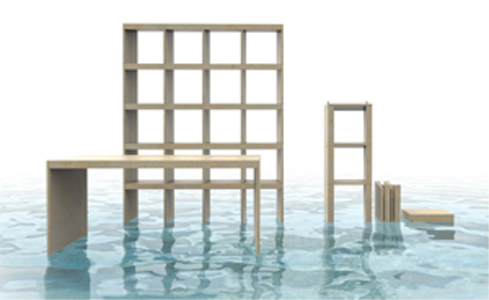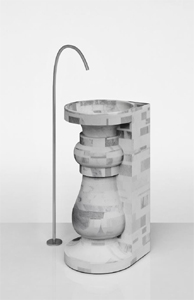 Designers and companies:
Lorenzo Damiani / GMM, GRUPPO TOSCO MARMI, LICOM SYSTEMS - ALPHACAM
Francesco Faccin / SILVESTRI MARMI
Raffaello Galiotto / MARGRAF
Emanuel Gargano / RAMELLA GRANITI, TRAMBISERA MARMI
Gumdesign / PELLEGRINI MECCANICA, PIMAR
Giulio Iacchetti / HELIOS AUTOMAZIONI, ANTOLINI
Moreno Ratti / PETRIS
Elena Salmistraro / VICENTINA MARMI, DONATONI MACCHINE, CAVE GAMBA
Pio & Tito Toso / BIANCO CAVE
ARCHITECTURE PER L' ACQUA
Organised by Vincenzo Pavan, for this exhibition the companies have collaborated with four prestigous architects to develop projects under the theme of cladding of facades and architectural elements. The result is a scenic exhibition of four stone towers that dominate a big tank. A unitary monument where the four designers can express their own interpretations on how to use stone.
When dealing with the topic of facade cladding, the companies chose and processed marble and other natural stones of different origins with advanced solutions to improve the high level technical qualities, which allowed the architects to create works of structural complexity and impressive design in accordance with the new formal languages.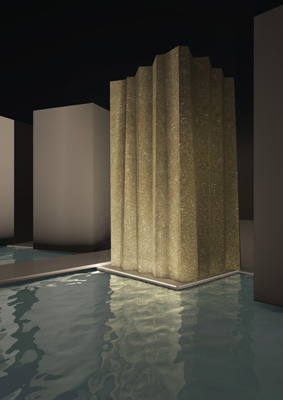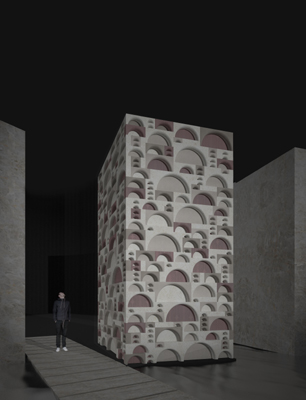 Architects and companies:
Aldo Cibic & Cibicworkshop / ERREBI MARMI
Vincenzo Latina / NIKOLAUS BAGNARA
Cino Zucchi / HELIOS AUTOMAZIONI
AcMe studio / GRASSI PIETRE
BRAND & STONE
Organised by Giorgio Canale and based on the concept Danilo Di Michele, this exhibition includes high level brands in the world of furniture interested in developing concepts and prototypes to include in their collections thanks to the collaboration with companies that manipulate materials, processing and machinery for implementing works of designs and/or interior designs.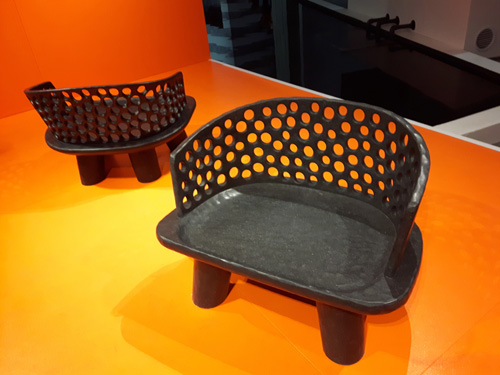 CARVE 07 .- Gervasoni / Paola Navone / Marmobon - Domos Design. Material: Lava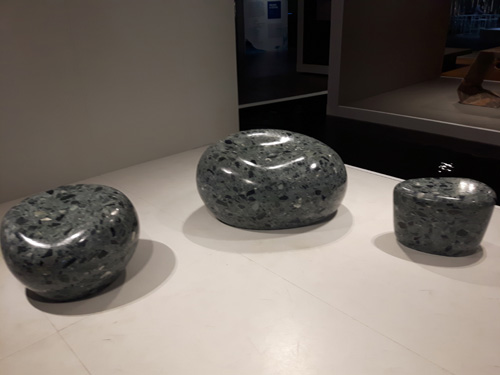 CIOTOLLO.- Imperfettolab / Imperfettolab / Santa Margherita. Material: marble agglomerate Verde Alpi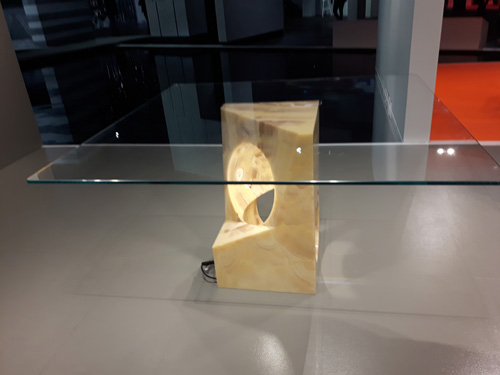 EX OF IN .- Horm - Casamania / Steven Holl / Mondo Marmo Design, Fasani Celeste - Marmi e Travertini, Pietralab. Material: Onyx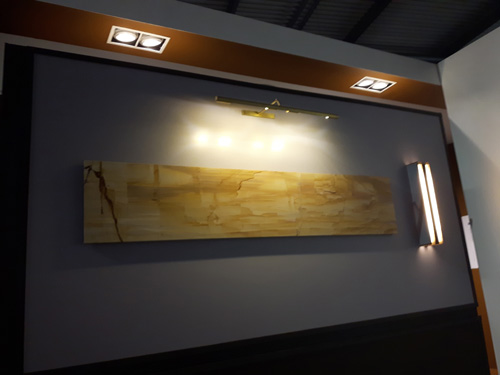 PRINCETON SCONCE.- Horm - Casamania / Steven Holl / Mondo Marmo Design, Fasani Celeste . Material: Onyx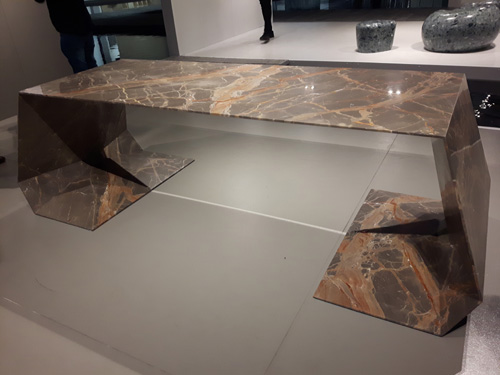 GT DESK.- Formitalia Group - Tonino Lamborghini Casa / Formitalia Design Studio / Piero Zanella. Material: Ombra di Caravaggio marble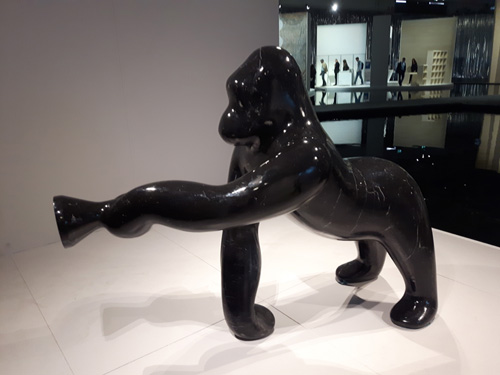 KONG.- Qeeboo Milano / Stefano Giovannoni / Odone Angelo . Material: Negro Marquina marble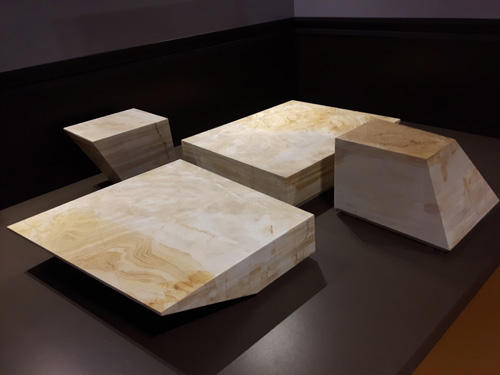 REEF.- Baxter / Stefano Guidotti - Vincenzo Colecchia / Marmi Remuzzi Bergamo, Prussiani Engineering. Material: Pietra Paesina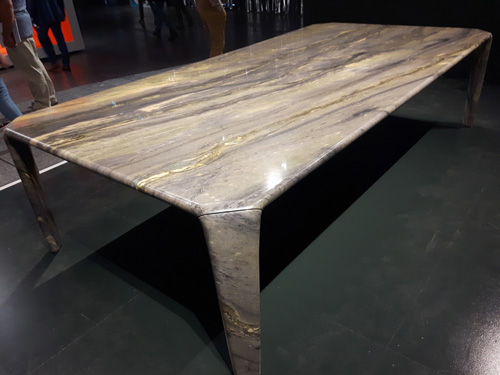 SERENGETI.- Luxury Living Group / Toan Nguyen / Cereser Marmi. Material: Santorini Quartzite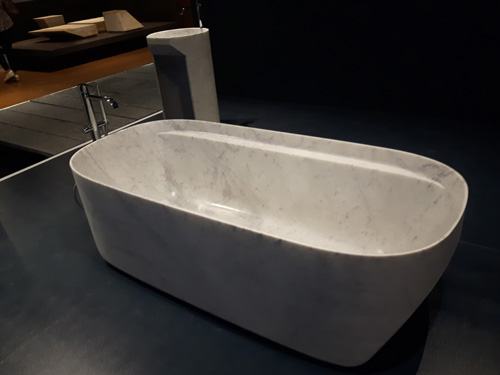 SHAPEWAY.- Antoniolupi /Carlo Colombo /Testi Group . Material: Carrara Marble
PERCOSI D'ARTE
Organised by Rafaello Galiotto, this exhibition looks to investigate how one can use machinery in the artistic elaboration of stone materials. All the works have been elaborated from blocks of the same dimensions( 180x80x30 cm).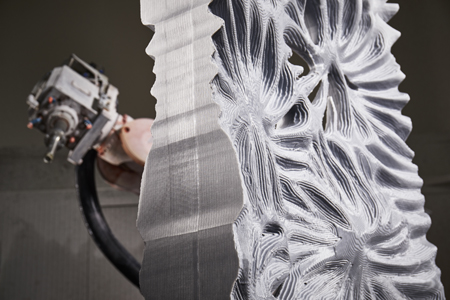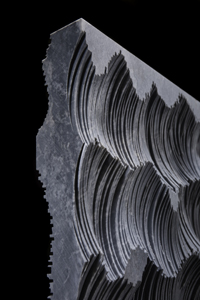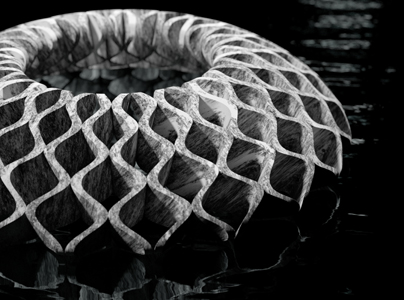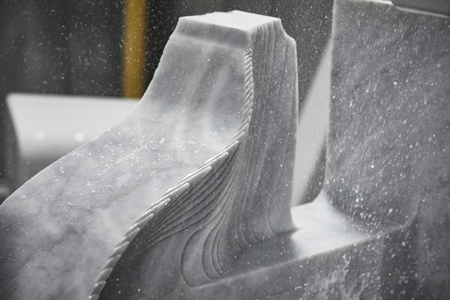 Authors and companies:
Nicolas Bertoux / G.R. MARMI, EMMEDUE, DDX
Jon Isherwood / GARFAGNANA INNOVAZIONE
Raffaello Galiotto / T&D ROBOTICS, GDA MARMI E GRANITI
Sylvestre Gauvrit / DENVER, TAGLIO
This exhibition will be installed at the hall 1 of the Verona fair, from 26th to 29th september 2018.
Information provided by Zed_Comm