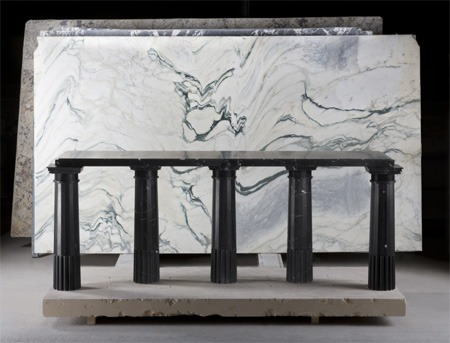 The Gallery Carpenters Workshop in Paris organised during December, 2018, "Architectures", the first exhibition on functional sculptures designed by the recently deceased Karl Lagerfeld inspired by ancient Greece as the origin of beauty, culture and modernity.  In this exhibition of furniture-sculptures what were displayed were tables, consoles, lamps and mirror frames made of white and black marbles, with a design that combines perfect proportions based on the golden ratio with the nobility of marble.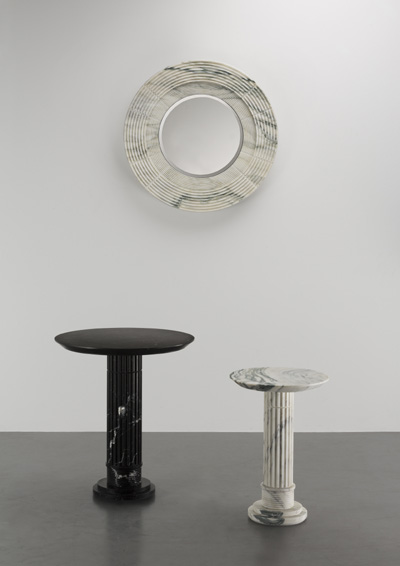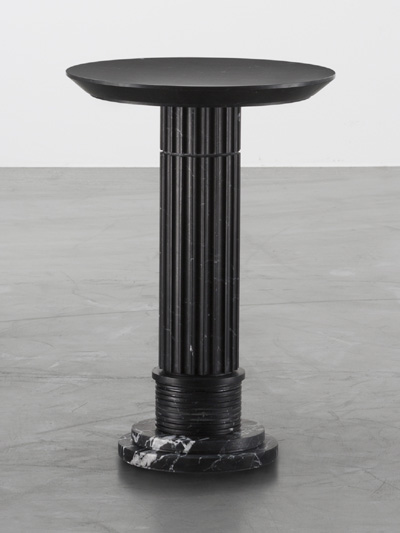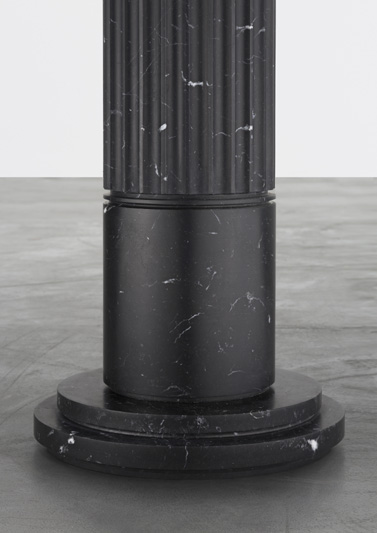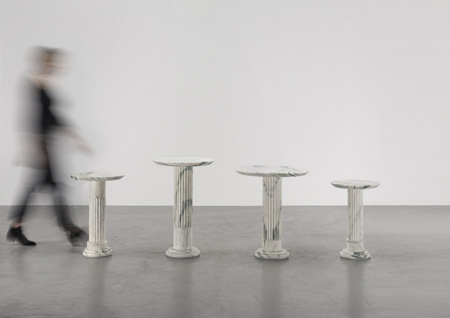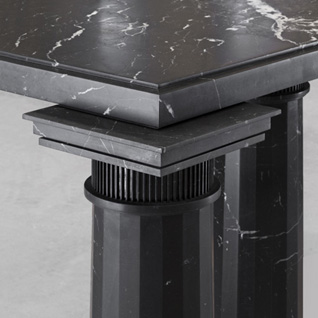 Each piece was sculpted by Italian craftsmen starting from a carefully selected block. The architect Aline Asmar d'Amman was responsible for conducting the studies and development of the works created by Karl Lagerfeld. The marble used were Negro Marquina and Arabescato Fantástico. The result materialises the perfect balance between the classical and the modern, as a "modern mythology", in the words of the fashion icon, Karl Lagerfeld, who, when speaking of natural stone, said that "nothing is as modern as antiquity".
Each one of the pieces is exclusive and carries the signature of the designer.
Photos Courtesy Carpenters Workshop Gallery