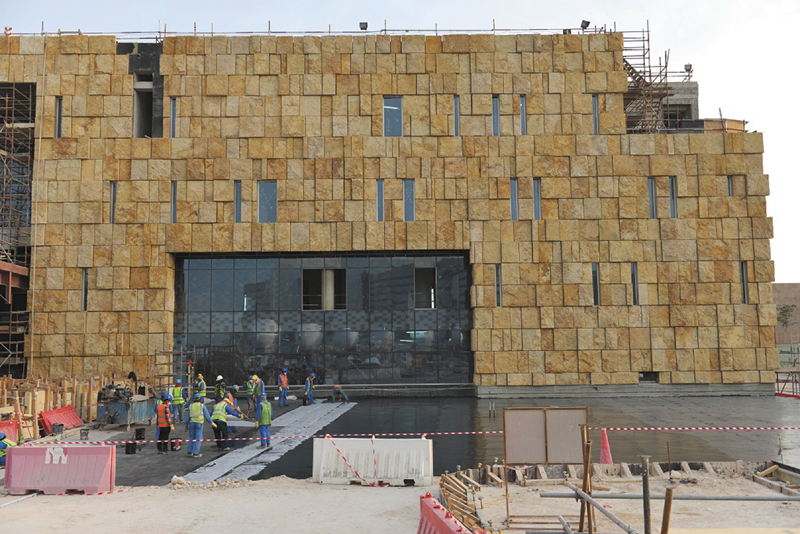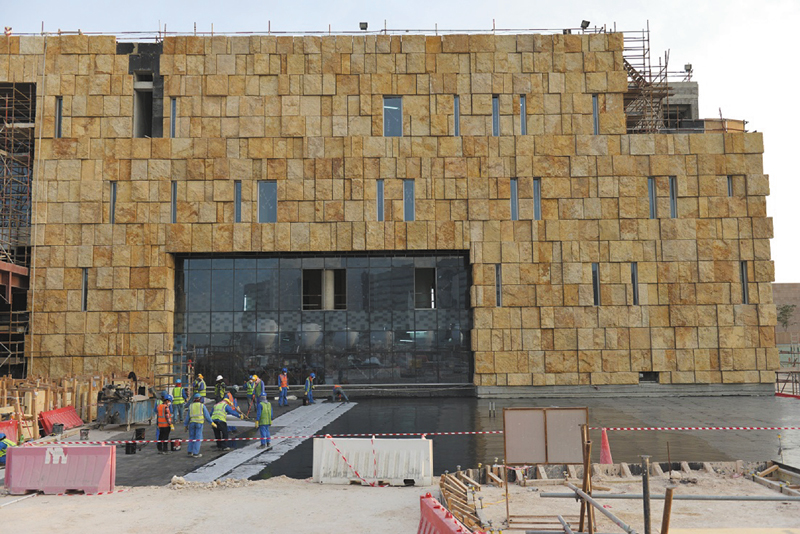 Architect:
Burns & McDonnell
Consultant: ASTAD Project Management - Louis Berger
Size: 8,500m2 of wall cladding
Material: Yellow Travertine form Turkey
Pieces thickness: 10 - 20 cm.
Finished: Split face.
Time period of execution: 3 1/2 months.
The architect wanted an ancient look and did not want cutting of stone with modern machines. Splitting machine was used for some pieces which were too big in size, and the traditional method was used: making holes in the blocks, hammering in wooden sticks for splitting the blocks.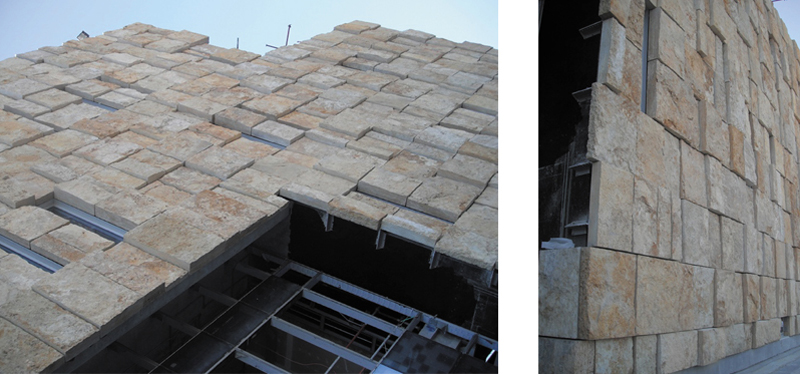 Cutting of the stone was done in Haz Marble factory in Turkey. Each piece weighs between 350 and 1000 Kg.
Anchoring: hand set fixing system using load bearing L shaped brackets and restraint brackets. Fully adjustable system.