Brazil, July, 2019.- The Guidoni group has leased part of the railway terminal in Colatina in the state of Espiritu Santo This investment permits a drastic reduction of truck traffic on the roads and contributes to great road safety by using railroads for the transport of blocks. Initially the logistics centre will serve the port of Vitoria.
Turkey, July, 2019.-  The trade statistics for the first six months of the year 2019 for marble show a worrying trend. Despite a strong devaluation of its currency the exports of marble(both blocks and processed) to the top 20 destinations show an overall  7% decline in value. China, its biggest market, accounting for around 40% of exports, showed a decline of almost 18%, USA a decline of almost 7%, Saudi Arabia has been a bright spot, with increase of 27%.
India, July, 2019.- The world famous Taj Mahal is once again suffering damage, the ulmate cause being the filth and pollution in the nearby river. Visitors will notice that green and black stains are now once again appearing on the marble walls and on intricate designs on the surfaces. According to the experts these stains are due to the excreta deposited by the insects. the dirty Yamuna river has become a breeding ground for these insects. For now the Archeological Survey of India are scrubbing the walls every Friday with distilled water.
Spain, July 2019.- Travellers passing through the Mallorca airport these days may have noticed a lot of construction work is going on in the airport. About 120,000 sqm of 4 cm thickness of the Portuguese granite Branco Vimieiro, sometimes also known as Silver White, mined in the locality of Vimieiro, and processed by several Portuguese granite companies, is being installed to replace the old flooring all over the airport.
India, July 2019.- In the annual budget presented by the Indian government, the custom duties for imports of marble slabs has been raised to 40%, the same rate as for imports of blocks. Earlier it was 20 - 25%.
Moscow, 27 June, 2019.- Gone are the days when in a stone industry trade show held in Moscow one could see exhibitors displaying the most exclusive and premium priced stone. The Moscow Stone 2019 edition fair was mostly a local market show where most of the demand is now filled by local materials. Investment in new machinery does take place, but at much lower levels than before.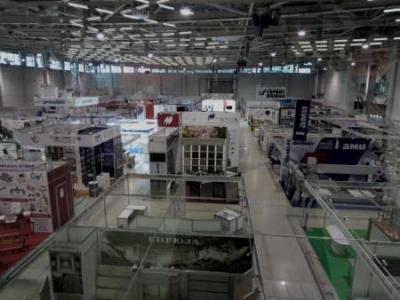 USA, 11 June 2019.- In a widely awaited judgement which would have had devastating financial consequences for a very large number of American importers of quartz (they are also importers of natural stone) and would have secondary collateral damage for their natural stone suppliers from other countries many of them who would probably not get paid, the United States International Trade Commission (USITC) determined today that the imports of quartz surfaces from China (which were around 300 to 500%) would NOT be to retroactive anti-dumping and counterveiling duties. The judgement has come as a huge relief to the American distributors. USITC also determined that quartz from China is subsidized and sold at less than fair value, which means the US government will impose anti-dumping and counterveiling duties on quartz imports from China. In practical terms this means that the approximately $500 million quartz exports business from China to US is finished for now.
USA. June 2019.- In an effort to reach specifiers some natural stone companies are now beginning to take part in different kind of fairs. In the International Contemporary Furniture Fair (ICFF), targeted towards interior designers and architects, held  from 19 to 21 May, 2019,in New York, a city with reputedly more than 50000 such professionals, natural stone was displayed in the form of tables, decoration objects, kitchen utensils, etc.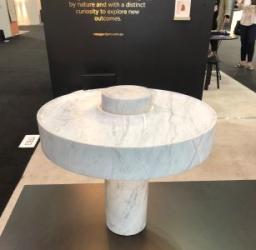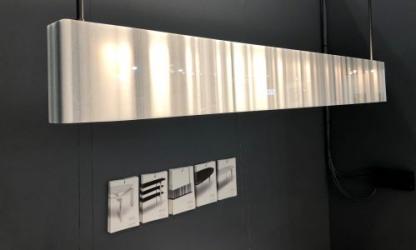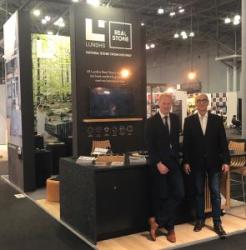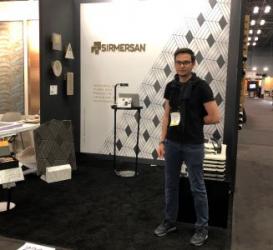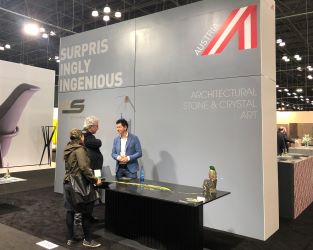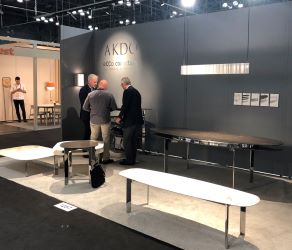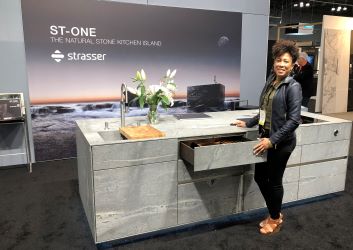 New York, USA, May 2019.- COSENTINO CITY – MANHATTAN organized in collaboration with WONASA  (World Natural Stone Association) an event for architects and designers last May, 23 at COSENTINO CITY showroom in Manhattan. A speech on the topic "Creative Uses of Natural Stone" topic was presented by Mr. Anil Taneja and Mr. Paulo Giafarov, two  members of WONASA. A very dynamic interaction took place with the very selective audience showing the attractive, original and creative multiple applications of natural stone. Mrs. Stacy Montero, the Showroom Manager led the discussions and interactions with the audience in a very professional way. After the presentation a cocktail was offered to all. The day before, the same talk was also given in the showroom of the company Ohm Intl in Paramus (NJ).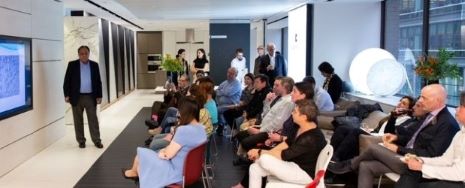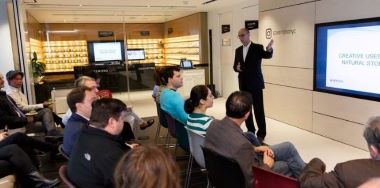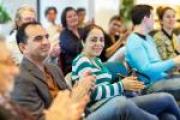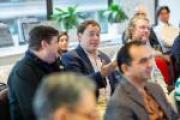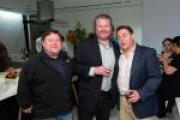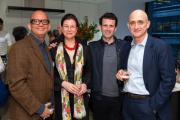 Spain, May, 2019.-  The Spanish granite company, GRABASA, located in Extremadura, which declared bankruptcy in 2013, has finally found a new investor and will soon be beginning operations. According to a press release by Balke&Partner LLC, a private German investor has been awarded its assets in an auction sale in which Balke&Partner played an active advisory role in the bidding and auction process. The Spanish company PIEDRA, CANTERAS Y PRODUCCIÓN, S.L., owned by the German entrepreneur, has purchased the quarries and the processing units. Balke&Partner LLC will run the operations for next three years. According to the press release, apart from producing slabs, thickness flooring, etc. the aim is to also produce thin-stone panels in 5 mm, using technology developed by Balke&Partner. The company is looking for experts in operational aspects.
Spain, May,2019.- The construction industry has changed drastically over the last decade in Spain due to the long economic crisis. In 2007, the year before the real estate bubble blew up, the number of new houses built was 650000 units. In 2019, according to a study conducted by Catedra Inmobilaria in collaboration with the University of Malaga, the builders estimate that annual demand is around 120000 to 150000 units. But even this number is too high in terms of completion as the number of new houses completed in 2019 is expected to be 70000 units and around 77000 units in 2020. The main reason - a severe labour shortage. During the long crisis many workers retired, many of the foreign workers went back to their countries. Other workers went into other kind of jobs. There is also a reluctance among the younger people of returning to the construction industry for fear of another crisis. Moreover, there are not enough training courses either - for brick laying or plumbing, for example. In other words, there is a structural crisis in the construction industry in Spain.
Portugal, May 2019.- First Stone is an experimental international research programme promoted by ASSIMAGRA (Portuguese natural Stone association) that explores the potential of Portuguese Stone. Centred on the physical and visual characteristics of the various types of stone found across Portugal's landscape, First Stone intersects production and design through the development of innovative applications for this material. Over 2016 and 2017, First Stone accomplished three central research and development projects:  Resistance, Still Motion and Common Sense – which were materialised through exhibitions and presentations in Venice, Milan, Weil am Rhein, São Paulo, London and New York. Now is developing new projects for 2019 and 2020 with architects and designers that projects will be presented in Venice, Paris and New York.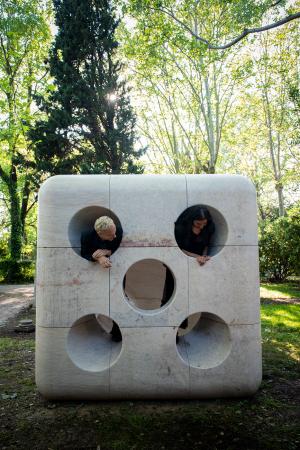 Expanded is one of those projects and now is being presented at the 58th International Art Exhibition of the Venice Biennale.  More details: www.primeirapedra.com/en
Belgium, May, 2019.- The Brachot-Hermant Group (for the brands Brachot-Beltrami and Stoneasy.com), along with the Benelux Natural Stone Federation (FEBENAT), recently signed the Trustone covenant in the presence of the minister of the Flemish Government, Geert Bourgeois. Trustone is an initiative for pushing social sustainability by making agreements for more responsible production and purchasing of natural stone from high-risk countries like China and India.
Portugal, May, 2019,- The Global Stone Congress is looking for candidate country to organise the next Congress in 2021. To qualify the proposal country must include a Scientific entity, Technological Centre, university, R&D Institute in the organisation. Previous editions have been held in Brazil in 2005, Italy 2008, Spain 2010, Portugal 2012, Turkey 2014 and Brazil in 2018.  Candidates must send email to marta.peres@clustermineralresources.pt latest by 30 July, 2019. The decision will be made by 30 September, 2019.
USA, 9 May, 2019.-  Even though the American economy is booming and construction activity in the country may well be at the highest level ever, all of a sudden there is tremendous nervousness, uneasiness and uncertainty among those working in the US stone industry. A very large part of the industry works with imported materials, be it natural stone or quartz. Apart from the possible consequences of countervailing duties related to quartz imports from China (see earlier news item), now it seems that perhaps even more shocks lie ahead. The American quartz company, Cambria, has filed a petition to the US government asking for antidumping and countervailing duties  to be imposed on quartz surfaces from Turkey and India. Moreover, there are now reports of public hearings taking place soon on whether high duties should be imposed on quartz surfaces and granite from the European Union. Strangely,marble and otjer limestone is not included. (Granite exports from EU to USA amount to almost 150 million euros and quartz exports are around 200 million euros).A massive disruption in supplies could take place soon in the industry if these measures take effect. Not only could all kinds of projects in USA, big or small, currently being executed, be severely affected in terms of meeting deadlines and being within projected budgets due to disruption in supplies and possible bankruptcies declared by American companies, the risk for foreign suppliers, be they of any kind of stone, of not getting paid, is now very high.
USA,May 2019.- The high tariffs on quartz imports in USA from China may well end up, in an indirect way, having devastating negative secondary consequences for the natural stone suppliers. The US government is now imposing duties on the American quartz importers, with retroactive effect, on imports 90 days prior to the imposition of tariffs from 1 December, 2018, and these are arounf  300 to 500%, depending on the company, citing the clause of "critical circumstance". Coalitions of Amercian importers have gone to court on this matter. Hearings are scheduled soon and a verdict is expected in June. If these duties become definite, in practical terms there is a very high probability of several American companies declaring bankruptcy and this would mean, among several other consequences, that their foreign natural stone suppliers will not get paid. A frightening prospect indeed, since a  very large part of exports to US are made without guarantees,
April, 2019.- Many natural stone industry people may be surprised that the Spanish ceramics industry association is launching a digital campaign aimed at the final user in which the advantages of ceramics are highlighted are durability, hygienic, safe, versatility, resistence to fire, sustainability, etc.- attributes that natural stone industry thinks are its intrinsic differential virtues. 
April, 2019.- The Cosentino Group reached a turnover of Euros 984.5 million with EBITDA (earnings before interest taxes depreciation and amortization) of Euros143 million in the financial year 2018.
Izmir, Turkey, March 2019.- The annual stone fair Marble in Izmir (Turkey) on the dates 27 to 30 March, was held against the backdrop of the Turkish economy in recession, a phenomenon unknown in the otherwise dynamic and fast growing country during more than a decade. Add to this fact that its main market for processed stone is the Middle East, which is also undergoing a weak period in construction, and a slowdown in China, its key market for blocks- the expectations were low and the general mood damp.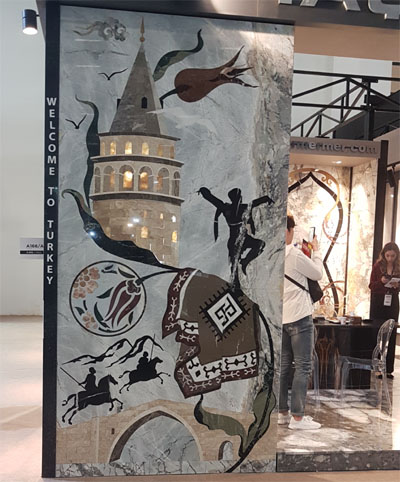 But for any regular visitor to the fair, what was astonishing was the visuals- Turkey may be a country known till now for its wide variety of beige limestones, but the impression that one would get this year is that Turkey is a country with a wide variety of grey limestones, with an endless range of greys: light, dark…, whatever. There is no particular region where the quarries of grey stones are located- they are scattered all over the geographically big country. In other words, if the fashion has moved from beige to grey, for the Turks it is simply a question of moving the machines to different quarries.
Time to change the image of Turkey: it has huge varieties of beige, greys stones-and, who knows what else.
Izmir, Turkey, March, 2019.- During the Marble fair in Izmir (Turkey) held during 27 to 30 March, the World Natural Stone Association (WONASA) organised a session with around 60 young designers to encourage them to create new applications in natural stone. A visual presentation was made of examples of creative uses of natural stone to give the youths an idea of the infinite possibilities of natural stone and the important role they could play in the renewal of the natural stone industry.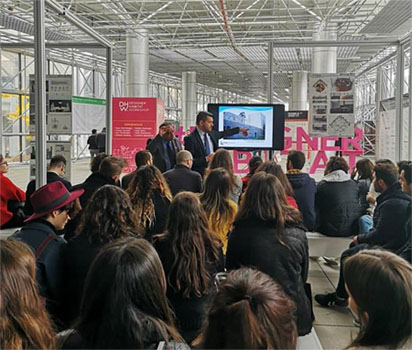 Spain, March, 2019.- The magazine Forbes, in its Spanish edition, has recently chosen the Cosentino Group to be among the 50 best companies to be working in, out of those that are  located in Spain and have more than 1000 employees.
Novelda, Spain, March 2019.- In a sign of the times the Levantina group has announced its intention to reduce the number of employees by more than 300, from the quarries and the processing units.
Xiamen, China, March 2019.- On the last day of the Stone fair the Chinese authorities detained 4 people from a Turkish marble company in relation to an ongoing case regarding tax evasion.
Xiamen, China, March 2019.- The first big stone fair of the year, XIAMEN STONE FAIR, held on 6 to 9 March, and the biggest in the world in size, is usually awaited with great expectation. The timing is perfect since it comes after the slow months of winter, and the mining and processing companies are badly in need of orders.
This is one fair that stone buyers from the important Chinese market do visit and where one gets a good feel of the market situation. There seem to be more projects this year in China compared to last year. Also slab etc. buyers from the fast growing Far East Asian countries make it a point to come too, thus what is assured is a large number of visitors. This year was no different.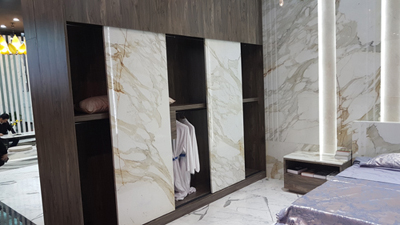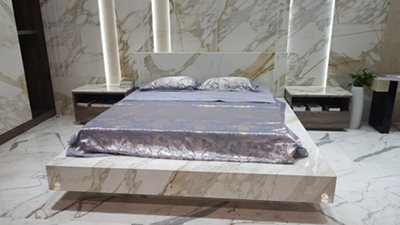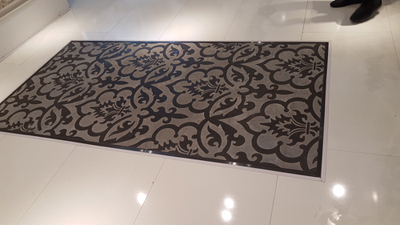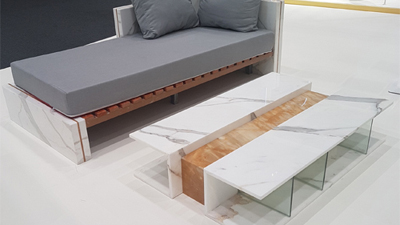 Given the high tariffs on quartz from China in USA, few American buyers were expected, and that is exactly what happened. Surprisingly, there were also relatively less visitors from Europe according to comments made by many exhibitors. But more Russians than before came as a pleasant surprise. Overall, most people were quite happy on the last day. What is worrying though, is the feeling among most people in the fair- there was not much new to see. The industry desperately needs innovation, that element is still missing.
Belgium, February, 2019.- The Brachot-Hermant Group has recently acquired four quarries located in the south of France. These quarries, called LS Granits, consist of the well known Tarn granites, including Tarn Clair, Tarn Foncé, Tarn Royal and Tarn Silver-Stone. With this new acquisition the group now comprises 17 quarries, the others being in countries like Norway, Portugal, South Africa, Ireland and France.
US, February, 2019.- The tariffs by the US government on quartz from China is creating a tremendous amount of uncertainty in the market. American importers had started stocking quartz from China in huge quantities last year in anticipation of the tariffs, but had hoped the trade wars would end in early 2019. As of mid-February it seems possible the tariffs may continue for longer period of time, and now the American buyers are wondering what to stock up on. In the mean time, Chinese quartz manufacturers are flooding the markets of the rest of the world with low price offers. Many businessmen in other countries who, spotting an opportunity, started planning on setting up new quartz factories, but many are now having second thoughts, unwilling to take risk in such an uncertain environment.
Valencia, Spain, 1st of February, 2019.- The main novelty in the annual Cevisama fair, held in Valencia( Spain) from 28 January to 1 February this year, was the greater presence of big format porcelain slabs manufactured by different companies with a special emphasis on the application in the kitchen.
In terms of visitors, as expected, there were a large number of Spanish interior designers and architects. The exceptionally cold weather in North America was probably a factor for less visitors from that continent, but the presence of visitors from all over Europe kept the exhibitors busy. Notable was the much reduced presence of buyers from the Middle East, a consequence of the currently weak construction activity in the Gulf area. Natural stone presence was límited to mostly local companies.
India, January, 2019.- The high import tariffs imposed on quartz from China by the US government as part of the " trade wars" currently taking place has meant that new factories are being set up in other countries. In India, for example, an estimated 30 new factories for quartz are under construction, in different parts of the country. Most should be ready by end of 2019. While it is hard to estimate new production capacity at this stage, it will easily exceed 1 million sqm per year.  
Cairo (Egypt), January,2019.- The launching of Yasmeen Crafts, a first event of an exhibition on luxury crafted marble pieces will take place in Americana Plaza-Sheikh Zayed in Cairo in a 3 days event from 24 January to 26 January at 12 PM till midnight. For more information: www.facebook.com/yasmeencrafs. 
Hungary, January 2019.-  The Guild of Pilisvorosvar in Hungary will be hosting the 20th International Stonemason Conference on  2 March, 2019. The organisers are looking forward to suggestions for lectures and also sponsors. More details on stone@stoneinfo.hu
Paris (France), December 2018.- What does the icon of the fashion world, Karl Lagerfeld, have to say about natural stone? In the Carpenter Workshops Gallery in Paris, Karl Lagerfeld Architectures, recently held an exhibition of furniture in natural stone designed by Karl Lagerfeld in collaboration with Aline Asmar d' Amman. They are eight pieces for which the marbles used are in white, black and grey colours (Negro Marquina and Arabescato Fantastico). The experience the designer went through during the realisation of this work is summarised in the following video: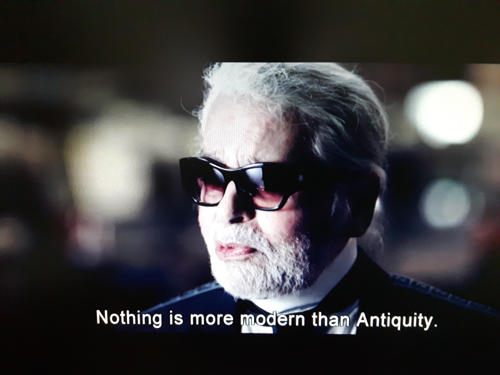 Karl Lagerfeld´s video Courtesy Carpenter Workshop Gallery
China, December, 2018.-  There has been so much talk of construction slowdown in China, but in terms of building skyscrapers (defined as being more than 200 metres high), the country remains number 1,by far. In a report in CNN, quoting the Council of Tall Buildings and Urban Habitat (CTBUH), in 2018 the number of skyscrapers completed in China has been 88 while the total all over the world is 143. During 2019 an estimated 120 to 150 more skyscrapers are expected to be completed in the world. Still time to get some orders there?
Porriño, Pontevedra (Spain), December 2018.- The Technological Centre of Granite, located in Porriño (Spain) has presented a digital catalogue of Granites from Galicia, a very detailed dossier of the 41 varieties of granites that are currently extracted in the autonomous community. Aimed mainly at the professional as a business tool, the website granitosgallegos.piedra.online, is in English and Spanish. Those interested can consult the characteristics, the colours and textures, and technical data of each type of granite by navigating through a simple menu.
India, December, 2018.- Mr Ishvinder Singh has recently been elected as the new President of the Federation of Indian Granite and Stone Association (FIGSI) for a term of two years.
Sobradelo de Valdeorras, Orense (Spain).- December, 1st  2018.- The Foundation Technological Centre of Slate and the Cluster of Slate in Galicia have recently presented two research projects. The first project is on Technological Characterisation of Galician slate as building material, for applications complementary to other applications such as cladding. The aim of this study is to help the slate companies to reflect on opening new markets in construction. The second project is to promote biodiversity in compatible with mining in the exploitations of slate. The aim is to demonstrate that mining activity can also help to conserve the biodiversity. The event was attended by local politicians, businessmen, other professionals and representatives of trade unions from Orense.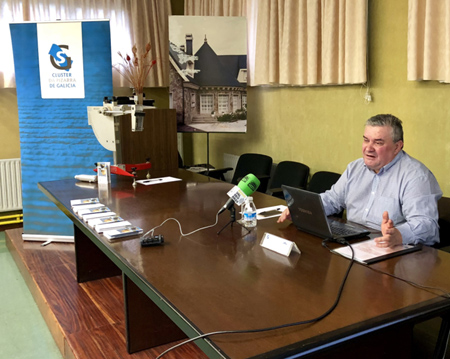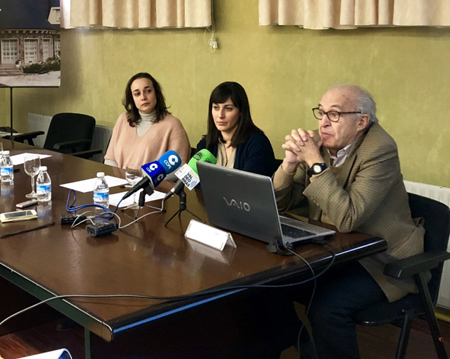 Spain, November, 2018.- The art of building in dry stone walls in Spain, Italy, Greece and Croatia has been declared Patrimony of Humanity by UNESCO for "its essential role in the prevention of landslides, flooding and avalanches". 
Madrid (Spain), November, 2018.- A major urbanization project has been recently completed in Madrid, in one of the most well known streets - Gran Via. To widen the footpath along the always crowded street in the tourist area,granite pavings in 6/8/10 cm thickness have been installed. Materials used were tiles of grey and black cobblestones of around 3300 ml in  straight and curved, and flooring  was of almost 11000 sqm , Moreover, 110 benches of granite have also been installed along the street, with an additional purpose being to serve as protection against accidents taking place with vehicles running over the footpath. The project was supplied by the Spanish company, Granilouro and was completed in six months, four month ahead of deadline.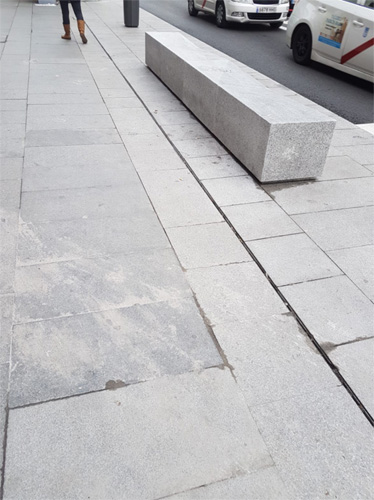 Turkey, November, 2018- The recently inaugurated  new international Istanbul airport is planned to be the biggest airport in the world, with capacity for 90 million people per year in the initial stage and 200 million when it is finished.. Over time many people from the stone industry will also be passing through it and they will see the entire floor covered in granite. The Brazilian company, the GUIDONI, supplied 110,000 square metres of Black Sao Gabriel and White G granites in the 90x90 cm format.
Algeria, November,2018- A recent comment by the Algerian Mining Minister would have worried some stone exporters to that country. In an effort to boost the local industry the Minister stated that he expects the import of marble to the country to be banned in the next two years. Algeria imports around US$ 60 million worth of natural stone every year.
Brazil, October 2018.- The Brazilian Stone Association Abirochas, in collaboration with the Brazilian Trade and Investment Council have recently lainched a promotional video on Brazilian granites highlighting its sustainability, recovery and recycling.
London, UK,October, 2018- The Stirling Prize is the most prestigious award for architecture in UK. The 2018 award has been awarded to the Bloomingdale Headquarters, designed by Fosters +Partners, and located in the City of London. About 9600 tons of Derbyshire sandstone was used in the project, and it is supposedly the biggest project in natural stone in City of London in a hundred years.
France, October, 2018.- The Canadian stone quarrying company Polycor Inc., has recently acquired four of the several quarries that belonged to the French company Rocamat. The quarries are of the famous limestone Massingis stone, Rocherons, Chassagne, San-Nicolas,all located in Burgundy.
Verona, Italy, September 2018.- Marmomac, Verona 2018 edition showed an explosion in creativity in developing possibilities in natural stone. Below is a video highlighting some of this creativity on display.
India, September, 2018.- The town of Kishanganj in the state of Rajasthan is one of the biggest trading hubs in marble in India, with a genuine "culture for marble" and over 1000 blockcutters and gangsaws operating. But the town has always been difficult to reach for buyers from outside the state due to poor communications. However, a daily flight from Delhi to the town is beginning soon, and the town of Kishanganj will soon be on the international map of natural stone. 
Turkey,August 2018.- The financial crisis which the Turkish economy is currently going through is bound to have serious consequences for stone industry even after the extreme volatility of its currency ends. Apart from difficulty in pricing of stone in the export markets, which is mostly resolved by dealing in dollars, the local market for stone is bound to decline dramatically as the Turkish construction companies will go through serious financial problems due to their high debt in dollars. A large number of stone companies focused only on the upto now dynamic local construction market are expected to go out of business very soon. 
India,July 2018.- The Indian government has reduced the rate of GST (General Sales Tax), similar to VAT in other countries, from 18% to 12%, for stone products, a measure that will surely be widely welcomed by the natural stone industry and should help to increase demand in its different applications.
Verona (Italy), July, 2018.- An interesting initiative has been taken up by the organisers of the Marmomac fair during this year´s event later in September. An exhibition titled Young Stone Project will be presented during the fair, focusing on experiments with use of stone materials carried out by the departments of architecture and design of five Italian universities. This event has been made possible with the support of several Italian stone and machinery companies.
USA, July, 2018.- An international stone symposium is being organised in Ventura (California) from 24 to 28 October. More details on this artistic oriented event involving stonemasons and sculptors etc. can be obtained at stoneworksymposium2018.net . 
USA,July, 2018.- The US government has now released a new list for possible tariffs on products from China, which, if implemented will be from September. In this new list not only quartz but also natural stone and ceramics products have been included. 
Nürmberg (Germany), June 2018.- The French machinery manufacturer Thibaut presented in the Stone+tec fair held recently in Nuremberg a versatile 6 axis multi-function machine T952. This all-in-one machining centre is able to cut as well as a bridgesaw, to mill as well as any machining centre and also polish of the highest quality. The T952 allows for several operations in one-straight and inclined cuts, flat and edge polishing, 3D shaping, drilling etc.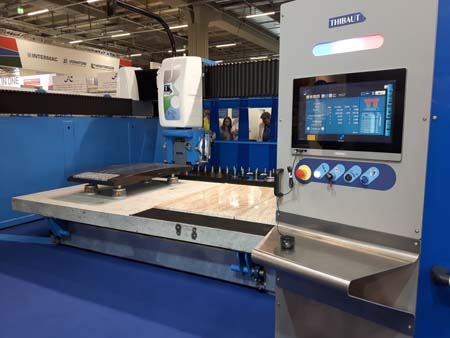 USA, June, 2018.- The data available from US customs for the first 3 months of 2018 reveals that for the first time ever the import of quartz surfaces was higher than that of processed granite. Worked granite accounted for US$ 195 million in the first 3 months (Brazil being the biggest supplier) while that of quartz it was US$ 252 million,with China being the biggest supplier. (Source: StoneUpdate).
Nuremberg (Germany),June, 2018.- The Stone-tec fair, held in Nuremberg after a period of 3 years from 13 to 16 June,in an economic environment of a booming German and Central European economy and increased construction activity, however, disappointed in terms of exhibitors. Several major German wholesalers, who dominate the market,did not exhibit, and the presence of international exhibitors and also visitors did not show any significant increase in numbers. However, the machinery exhibitors were busy and the funerary monument exhibitors displayed the wide range of tombstones with all kind of designs and new stones.
Vitoria (Brazil),29 May,2018.- During the last few days a major strike by truckers in Brazil protesting against high gasoline prices has brought chaos to the country with movement of goods coming to a halt. It was  even feared that the Vitoria Stone fair, to be held soon in June, was going to be cancelled if the movement of stone etc.was not going to be possible. Finally it has been decided today that the fair will be held, but the new dates are from 7 to 10 June( two days later than planned).
Novelda (Spain), 25 May,2018.- The Board of Administration of the Levantina Group has named, with the full support of the new owners, the British investing group ByBrook Capital, the current President Patrick Verschelde as the CEO, who will now assume the functions of Martin Beck, who leaves the company for personal reasons.
Novelda (Spain),May, 2018.- According to a press note released by the Levantina Group on 18 May, the British investing company ByBrook Capital, which has recently purchased the majority of the shares and debt of Levantina,is now working on a plan for restructuring the debt with the aim of recapitalising the business and providing the necessary additional capital for fulfilling the multi-year business plan approved by the management of the company during the start of the year. From Levantina satisfaction is expressed for this operation and it is considered that "the entrance of this investing group will help to overcome the financial difficulties and to work together to clean up the balance sheet and assure the viability of the company", affirms Martin A.Beck, Managing Director of Levantina. The new investors are already working with the existing management team and plan to increase the investment with the objective of consolidating the Levantina project.
USA, May, 2018- The imports of quartz in USA has recently been generating controversy. The US quartz surfaces manufacturer, Cambria, has petitioned the American government to levy antidumping and countervailing duty on quartz imports from China alleging that Chinese producers have used dumping to gain an unfair advantage in the US market and are hurting the domestic industry. Quartz imports from China reached a figure of more than US$ 450 million in 2017. However, it seems some leading American importers of quartz from China are against levying antidumping duties and are making efforts so that antidumping duties are not levied. 
Brazil, April 2018- The unusually long and harsh winter in the northern hemisphere clearly has been one of the reasons for a slow start to business activity in the stone industry. The official date for the first three months of this year show exports from Brazil have declined by 20% compared to last year for similar period.
Russia, April 2018.- Due to the World Football Cup being held this year in the country in the month of June, the authorities decided to bring forward all trade shows and conventions so that there would be no problem of availability of hotel rooms. Result was that three different trade shows related to building materials and construction (Stone Fair, Mosbuild and Batimat) were held simultaneously during the dates 3 to 6 April in different venues in Moscow, creating some confusion among both exhibitors and visitors. Construction activity seems to have picked up in the other cities of the vast country and is no longer restricted to Moscow and Saint Petersburg.
Egypt, March 2018.- At least four mega factories for processing marble and granite, each with investments of dozens of million dollars are soon coming up in Egypt. All the factories will be state owned, and it is expected by end of the year 2018 all the four factories will be fully operational. Additional annual production capacity from the new units is expected to be around 15 to 20 million sqm.
India, 8 February 2018.-The WORLD NATURAL STONE ASSOCIATION (WONASA) in collaboration with the Indian Stone Association FIGSI organised a Panel Discussion on The New challenges facing the Natural Stone industry during the Stona fair inBangalore.. Participants were Mr Fernando Bolta, (Ceramiche Daytona, Italy), Mr Paulo Florio Giafarov (DGG, Brazil) and Mr Rogerio Moutinho (MGLW, UK). The participants debated on how the natural stone industry was being negatively affected by the new technological products in porcelain, but there was a market for both and discussed how there would ultimately be a co-existence between natural and artificial stone.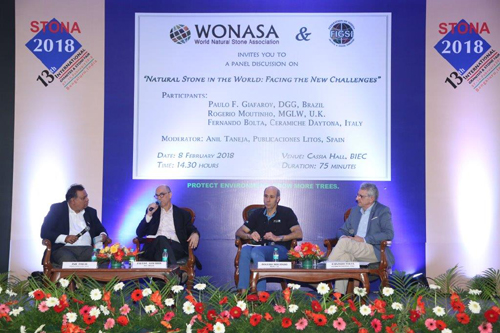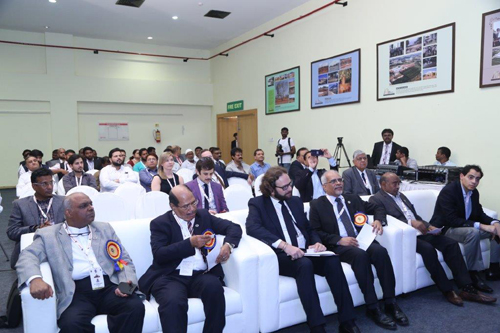 Taiwan, February 2018.- The earthquake in Taiwan on 6 February has had very negative consequences for the stone industry of the country. Most of the stone industry is located in Hualien close to the epicentre of the earthquake of magnitude 6.4, and some people estimate that as much as 30% of the slabs were destroyed due to the earthquake. Fortunately, since the earthquake took place in the evening hours when most workers had already left the factories, no human casualties took place.
Algeria January 2018.- Import restrictions in Algeria on marble and granite among other products as a result of austerity measures taken recently by the government and also to protect local producers have affected some international companies which sell in a significant way to this country.