The German awards in natural stone, that are awarded every two years by the German Association of Natural Stone (DNV), in collaboration with the German Association of Architects (BDA), have the objective of highlighting natural stone as an ideal building material with respect to environment, sustainability and energy efficiency. In the edition of 2013, the winners of each of the four categories established were the following:
A Public buildings and commercial buildings (facades and interiors)
ETH Zurich e- Science Lab edificio HIT, Zurich, Suiza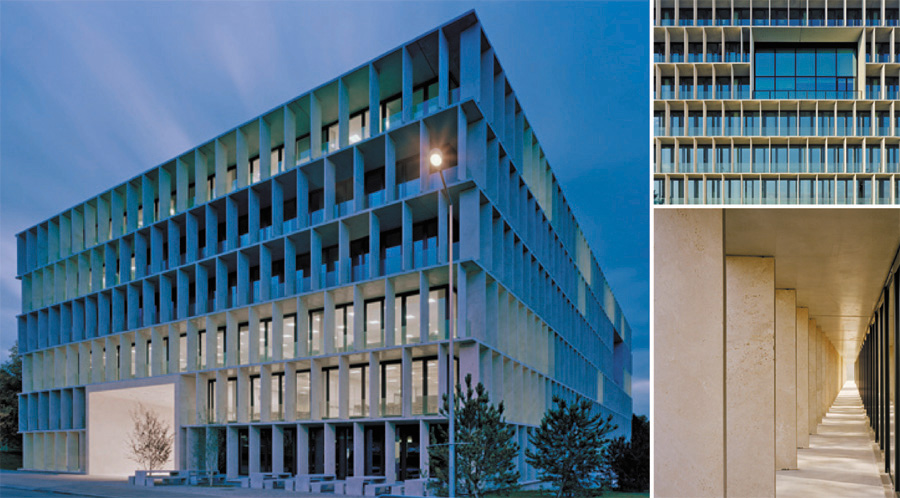 Location: Wolfgang- Pauli -Strasse 27 8092 Zurich
Type of use: University Building
Owner/Promoter: ETH, Zurich
Architect: Baumschlager Eberle , Lochau (Austria)
Employees: Elmar Hasler , Peter Kaufmann , Marco Franzmann , Sebastian Kirsch , René Bechtel , Torsten Guder , Sönke Tim , Alexia Monauni
Stone used: Travertino Romano Nova
Photographer: Eduard Hueber, Nueva York
B. Landscape and Design of landscape
Open air installations Castle of Hambach Neustadt / Wine Route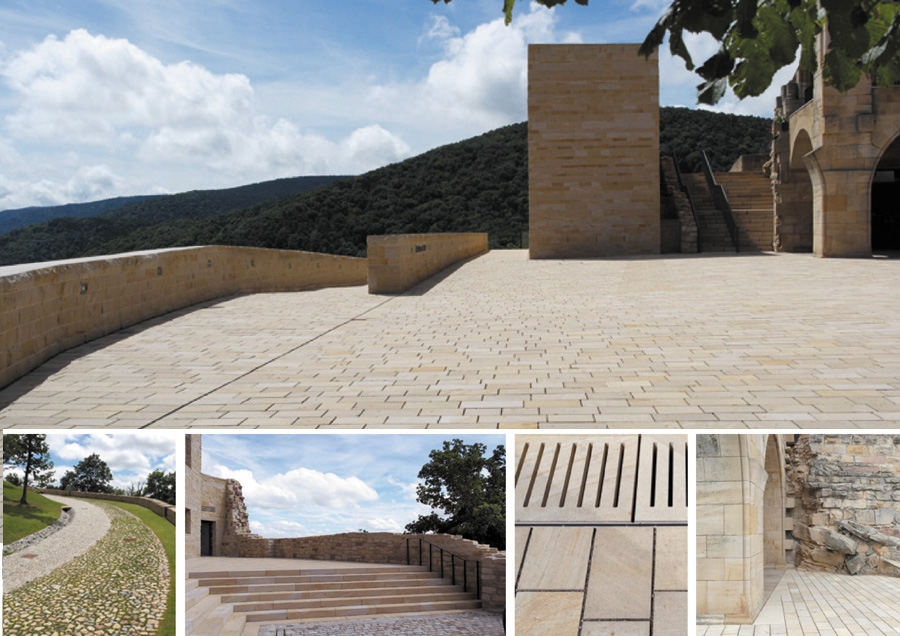 Location: Neustadt, on the Wine Route
Type of use: castle grounds as a set of roads, streets and parks
Owner / Promoter: Hambach Schloss Foundation, represented by LBB , Landau
Architect: LOMA; urban landscape: Petra Brunnhofer + Ilija Vukorep + Wolfgang Schück GbR , Kassel
Employees: Hanna Stiller, Sabrina Campe
Stone used: Leistadter sandstone, red local sandstone and Albersweiler granite
Photographer: Wolfgang Schück, Kassel
C: Restoration and rehabilitation
Adaptation of the ramp and extension in the Castle of Hambach / Wine Route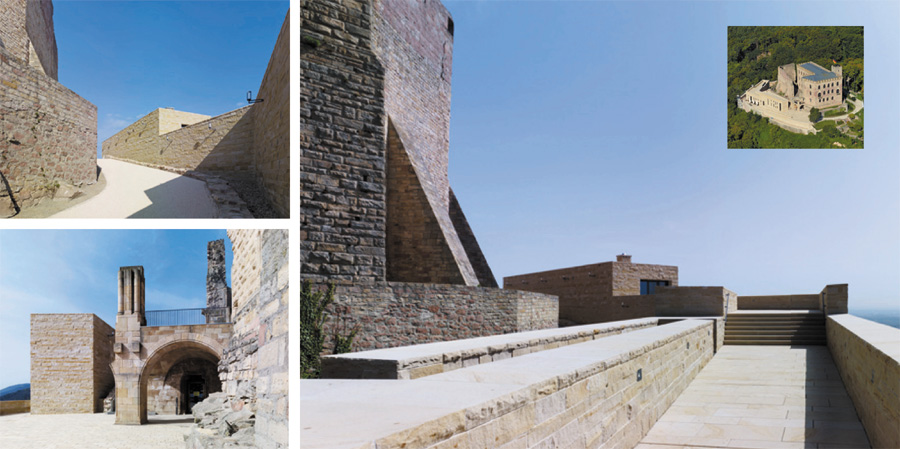 Location: Neustadt, on the Wine Route
Type of use: monument, museum, offices, restaurants...
Owner: Hambach Schloss Foundation, represented by LBB , Landau
Architect: Nax Dudler, Berlin
Employees: Simone Boldrin (Project Manager) Julia Werner, Handan Özdemir, Patrick Gründel
Stone used: Leistadter sandstone
Photographer: Stefan Müller, Berlin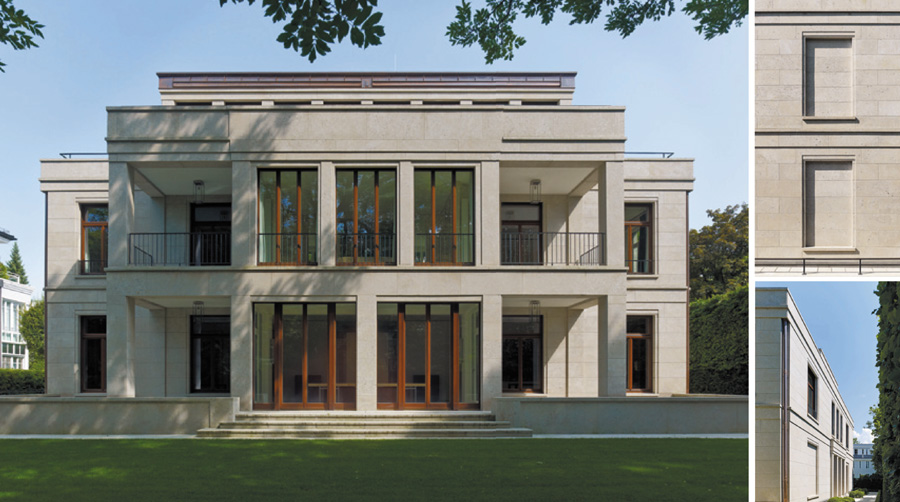 Type of use: new construction of a residential building
Owner / Promoter: private
Architect: Petra and Paul Kahlfeldt Architektenpartnerschaft, Berlín
Employees: Project Manager: Rüdiger Semang; Construction supervision: Ekert and Probst, architects
Stone used: Crailsheim limestone
Photographer: Stefan Müller, Berlin