These awards are reserved for designers who submitted projects completed in the U.S., Canada and Mexico since 2000, using natural stone. The awards will be given to the winners during this year's CarraraMarmotec (May 21 to 24). The winners of this 26th edition are:
Section I EXTERNAL CLADDING
 
1st Prize: HGA Architects and Engineers (Arch. Joan Soranno) Minneapolis USA
For: Lakewood Cemetery Garden Mausoleum – Minneapolis USA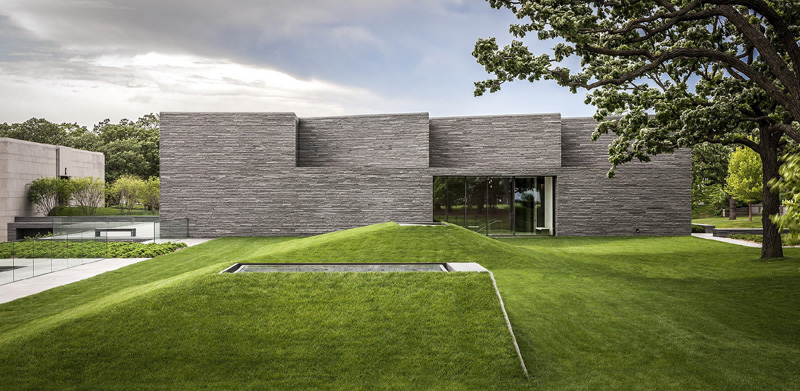 Stone materials italian supplier: SANTUCCI GROUP Marble and Granite, Carrara – Italy
Materials used: Marble Bianco Carrara (Italy) and Cold Spring granite (USA)
Photographer: Paul Crosby: Minneapolis USA
Section II INTERIORS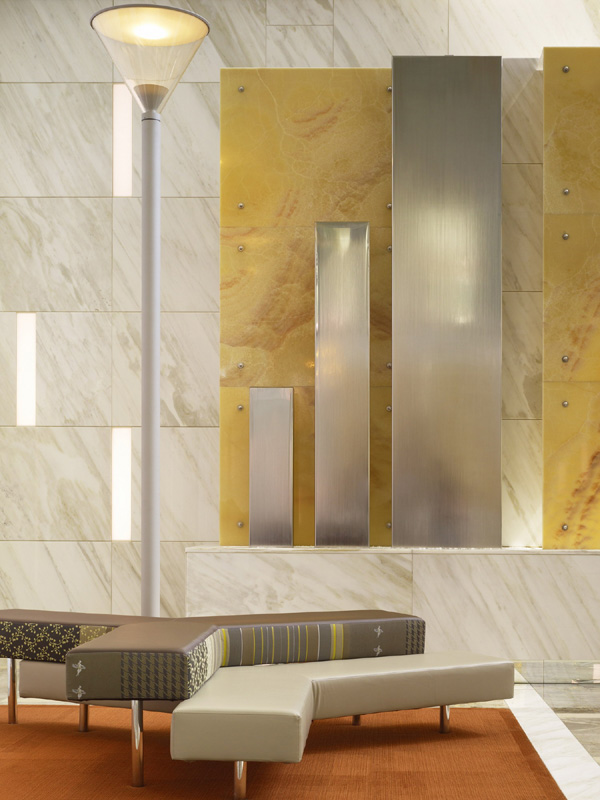 1st Prize: Aston Pereira and Associates San Francisco USA
For: 135 Main Street, Building Lobby – San Francisco USA

Stone materials italian supplier: HENRAUX Spa – Querceta – Lucca; Italy.
 
Materials used: Golden Age Melange marble (Greece), Jura beige limestone (Germany), Cremo Delicato marble (Italy), Yellow French onyx (processed in Italy)
 
Photographer Matthew Millman: San Francisco USA
Section III URBAN LANDSCAPE
1st Prize to: Archetonic / Jacobo Micha Mizrahi Mexico City (Mexico)
For: Parallel Lives Vera Cruz (Mexico)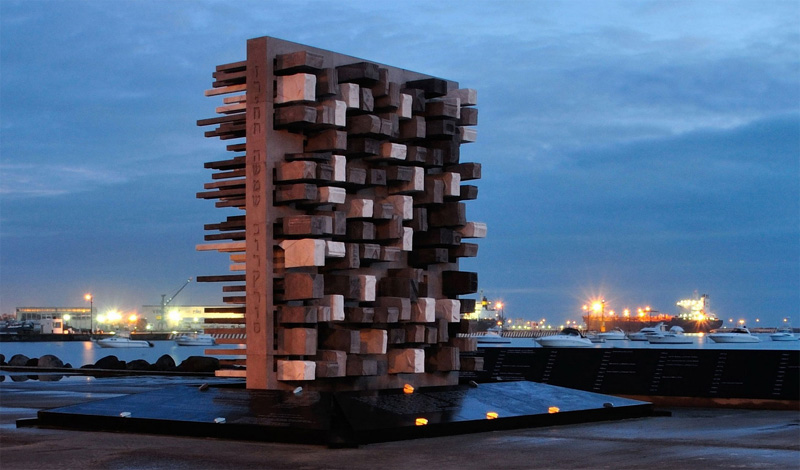 Materials used: Clear Gray granite (Mexico), Dark Gray granite (Mexico), Black volcanic stone (Mexico), White Guerrero marble (Mexico) and Absolute Black granite (India)
 
Photographer: Archetonic (Aldo Moreno Gamboa) Mexico City, Mexico and Eduardo Zaletas/Quitagrapas Estudio Mexico City, Mexico
The Jury declared worth of note for the design value: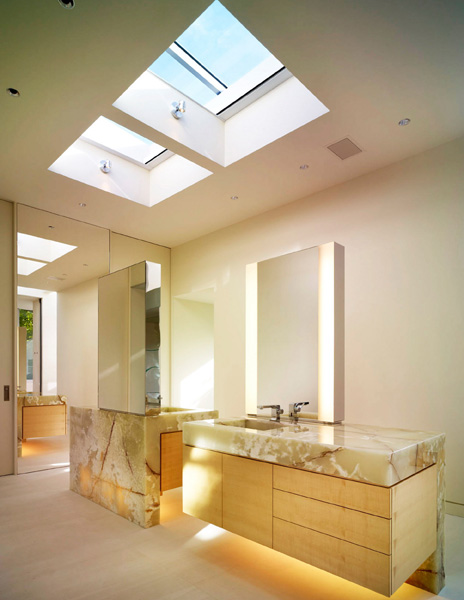 Lehrer Architects (Michael Lehrer) Los Angeles USA
For: The Villa, Santa Monica USA
 
Stone materials italian supplier: BERTOZZI FELICE (Fabrizio Rovai) Pietrasanta – Lucca - Italy
 
Materials used: Pietra di Lens, sandstone (Portugal), Port Laurent, marble, Belgian black, marble (Belgium), Verde Laguna. marble (Italy), Pietra serena stone (Italy) Costa Smeralda granite (Italy), Alhambra limestone (Italy), Botticino marble (Italy), Versailles granite. Rain Forest Green (India), Labradorite, Absolute black granite (India)
 
Photographer: Benny Chan Los Angeles USA
Jury:
Fabio Felici, IMM Carrara Chairrman
Arturo Giusti On Behalf of the Italian Council of Architects,
Chairman of the Architect Association Massa Carrara
Raimondo Lovati, Managing Director of Confindustria Marmomacchine
Gian Luca Atena, On behalf of ICE – Italian Trade Agency
Marcantonio Ragone, IMM Carrara Technical Secretariat
The MARBLE ARCHITECTURAL AWARDS 2014 has been organised by: Internazionale Marmi e Macchine (IMM) Carrara Spa ICE – Italian Trade Agency in co-operation with Confindustria Marmomacchine, Massa Carrara Architect Association and Toscana Promozione, with the official Support of Italian Council of the Architect Association.monti