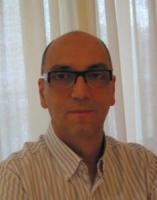 Paulo Florio Giafarov, Consultant,DGG Stones, Brazil. paulo@dggstones.com
By now, it has become evident to even the most ignorant person in the natural stone industry that the arrival of big format porcelain slabs in the market has been a game changer in a way that no other development has affected the industry over the last 3 decades, and it is being so in a tremendously negative manner. Artificial stone in the form of quartz and now porcelain has been steadily taking away market share of natural stone in different applications.
One area where the substitution of natural stone by porcelain and other new materials has been especially rapid is in projects. What has been the reason for this phenomenon, why are specifiers replacing natural stone with artificial stone ?
To answer these questions, to get a better insight into this development, we interviewed Mr Paulo Florio Giafarov of DGG Stones, Brazil. Mr Giafarov has been a stone consultant for almost 4 decades, works closely with prestigious architects for major projects all over the world, and has deep knowledge of the different factors that go into the decision making process of the specifiers.
- During last 3 years it has become especially evident that natural stone is being replaced by porcelain as the material of choice in big projects. Why is that so?
–We need to understand that the world has changed and nowadays, more than ever, cost is the word most spoken about when developers start thinking of launching a new project. When we consider natural stone for a project, we should realize there are many issues involved: sample selection, mockup approval, selection of blocks in the quarry, fabrication and dry lay process, packaging and shipping. However, when porcelain is considered, one needs to just open a catalogue, ask for some samples, and one can easily place the order. The process of selection and purchasing porcelain is simple and fast. Moreover, porcelain ends up often being cheaper than natural stone.
- How do the numbers work out for the specifiers, especially when the natural stone people seem to think that porcelain is more expensive?
- In fact it is usually the other way round. Porcelain often ends up costing less than natural stone. For example, to give an example in Brazil, a regular porcelain tile of size 1600mm x 800 mm x 11mm costs around US$25/ sqm and a regular granite tile of 1600mm x 800 mm x 3 cm costs US$60/ sqm. One also needs to consider that natural stone may need to be treated with a waterproof product. The metal profiles and the metal anchoring systems for porcelain are lighter when compared with those used for granite and this is easy to understand. Porcelain with 11 mm thickness weighs 25 kg/sqm and granite of 30 mm thickness weighs 90kg/sqm.
- One would think that when a major project is being built, it is expected to last several decades. We know that natural stone can last several decades, including centuries. How long will porcelain facades last, we currently do not know. Is this factor not contemplated by the architects?
- For sure natural stone is a long lasting product, there is no doubt about it, and it is one of the great virtues of natural stone appreciated by all. However, I have been talking to some developers who are used to building huge shopping malls, and they are not worried about this issue. They tell me that in their business renovation is expected every 10 to 15 years. From time to time they need to create a new "reality", a new face, a new appearance, and changing the facade of the property can help to create the impact they are looking for.
- In the developing world the cost structure is different for various aspects like labor, for example. Do you think that natural stone will also be replaced by artificial stone in the lower labour cost countries?
- In my opinion the labour cost is important but will not be the decision making factor. The cost of the material and installation system will be the decisive factors when the architect/developer/owner select the material for the facades. This will happen in every country.
- In what kind of projects is natural stone still being used and will continue to be preferred?
– Natural stone will have its own place in high end projects like homes, villas, five or six star hotels, important museums, city landmarks, etc. and also in projects where the architects/developer/owner know the real value of using an eternal product that is God´s gift.
- How do you see the market evolving in the next 3 to 4 years in terms of the battle between natural and artificial stone? Is there anything those still committed to the natural stone industry can do to improve the situation?
- The battle will be decided in the area of marketing. The natural stone industry people need to understand that, first, the traditional B to B approach is outdated. Does it make any sense at all to be promoting natural stone in a natural stone industry trade show, promoting natural stone among people who are all already deeply involved in the industry? The right approach is a B to C approach, reaching out to the specifiers, and that is when the industry may start recovering its lost market share.
Also, the industry needs to develop new applications, and the industry should have a greater presence in the design and furniture fairs. And, of course, it is time the industry grasps the importance and possibilities of the digital world. If people are active in the digital world, individually and, where possible, in a collective way, in an intelligent, consistent and coherent manner, they can reach out to a vast audience at very little financial cost.