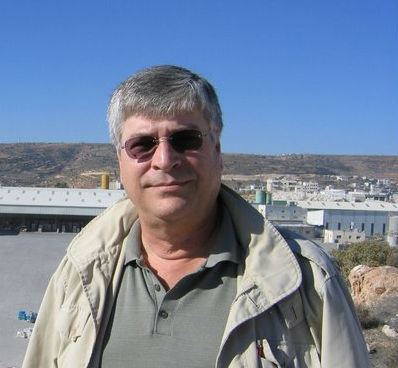 Jeffrey Matthews is a well known professional with 38 years of experience in the natural stone industry. An independent consultant he has managed more than 100 important architectural/construction support programs. He has been President of the Marble Institute of America. This interview was done on May 2012.
He can be contacted at stonetrade@bellsouth.net.
 
Question. - After 5 years of the slowdown in the US market, there seems to be signs of a recover in demand. Is the US market back?
Answer.- There are mixed feelings on this issue. However, financially the USA is no better off than most countries in the world. I would say it is staggering very slowly back.
Q.- In which segments of the US market is demand for stone increasing? And in which segments the demand remains depressed?
A.- There are slight increases in granite and marble and the main growth foreseen is for renovation and commercial work, with emphasis on the Institutional and government jobs. Residential granite countertops has leveled off and is steady business for those who have survived. In general the market is not increasing much in any segment but shows signs of things to come is positive.
Q.- What kind of stones are especially in demand now? Any stones that are now out of fashion?
A.- White marble and white granite is most in demand, beige marbles & limestone's, and travertines are also high as usual. Greens, pinks, reds are not in fashion but are used rather as accent pieces.
Q.- What changes do you observe in the purchasing habits of the US importers compared to the pre-crisis period?
A.- This is a two-fold issue. One issue that customers are having to buy internationally without credit in most cases causing them to be more cautious in buying for stock, but rather buying only their immediate needs, thus stocking of stone is reducing in volume. Secondly, since most importers are being forced to buy with cash before seeing the goods, many suppliers are taking advantage shipping inferior products that do not live up to buyers expectations and since the supplier has their cash before the customer receives the merchandise, there is not much trust in the supplier network.
Q.- Does the US consumer maintain his love affair with granite counter-tops or he is beginning to appreciate stone in its wider applications?
A.- Granite is still number one but buyers are moving towards other than polished finish in some cases and secondly marble is picking up for countertops as well.
Q.- One of the biggest issues that stone exporters of the world have always had with the US market is the buyers demand for extended payment terms and lack of guarantees. The economic crisis has made everyone cautious and also sellers from all over the world no longer have the ability to finance their buyers. How will that affect business?
A.- As explained previously this lack of credit has affected buyers to heavily inventory stone. As much as suppliers have been affected by lack of payments, buyers are now concerned over lack of quality control they are getting when paying cash for products before seeing the stone. Most buyers are not in position to inspect before shipping so they are left hanging with the supplier on quality issues. This makes the issues of trust between the buyer/supplier a real issue. Many companies will reduce their buying power, limit their suppliers, reduce their inventories and not take risks with unknown new stones they do not stock and are not proven sellers.
Q.- In which parts of the country is the recovery of demand especially strong?
A.- There is no strong area of recovery in the USA at present.
Q.- Going forward, what are your expectations of the pattern of demand for stone in the US?
A.- Patterns or trends will be not change much as the end users do not see the stone issues and still demand the same stones they have been wanting. Price will still be an issue and many sellers are having to reduce profits to compete, but the quality higher priced stones and market is showing the best recovery and future at the moment. High end homes, institutional jobs like Universities and Hospitals, and government jobs are the most in recovery and first to show signs of improving.