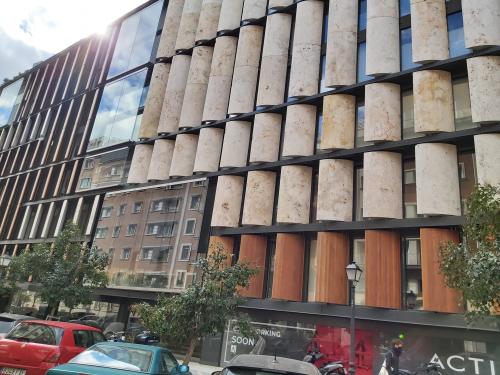 Lagasca 99 is a residential project in Madrid in the upmarket Salamanca área. A passerby immediately is struck by a striking facade of the building, standing out among all the other buildings in the neighbourhood. Designed and built the well known architect, Rafael de la Hoz, the building has a 203206 sqm surface. The monumental very original facade is characterised by the use of glass and sculptoric shafts of stone and wood.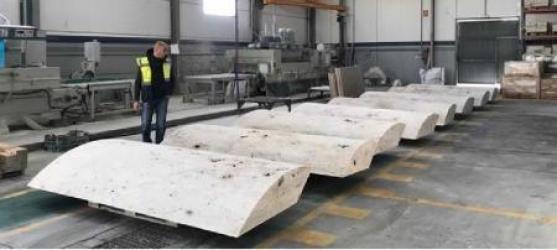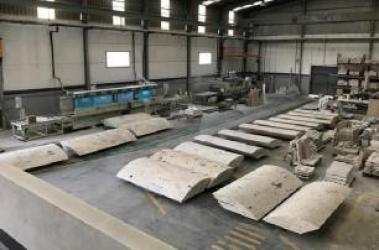 The shafts of stone were made by Cuellar Stone, the Spanish company founded in 1958, located in the province of Almeria, dedicated to the development and production of special projects in 3D in natural stone. The pilasters, in the form of asymetric keel that define the facade are made of solid block of Travertine of Almeria. There were a total of 330 solid stone columns of big dimensions (lengths of 273 cm, 288 cm, and 306.5 x 140 cm width and 35 cm thick) weighing approximately 2200 kg each.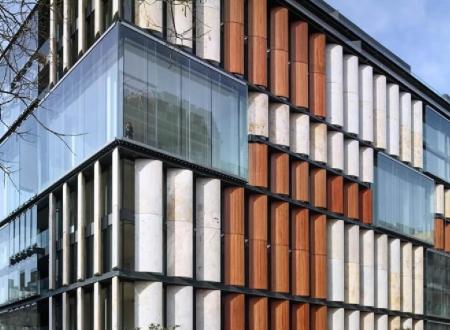 Alternative solutions were considered such as making the pieces hollow to reduce the weight but the definitive answer was to bet on the massiveness of the shafts of stone giving to the project a special monumental element. The shafts seen individually, have a unique look about them and some unique peculiarities with respect to colour, veins and irregularities of Travertine that make them authentic pieces of sculpture.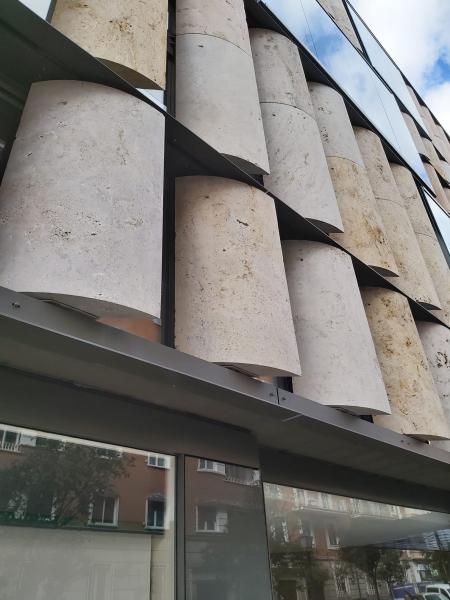 Ingepiedra was the company contracted to develop and execute the facade of stone of the project including the design, calculation and manufacture of fixing systems and the manufacture and installation of the monoliths for which it received the support of Cosentino and Cuéllar Stone.