These are times when the white /grey colours are especially in fashion in the world of natural stone. Stones of these colours are to be found in many parts of the world in different countries and are usually available in big quantities.  Turkey, a country rich in natural stone resources and with an image of having abundant cream, beige marbles, travertine and onyx, also has white limestone, the demand for which has increased in recent times.
The Turkish limestone has good thermal performance and added to the fact that it ages gracefully and is available in fairly large quantities, it has become popular for all types of projects, including some of very big size.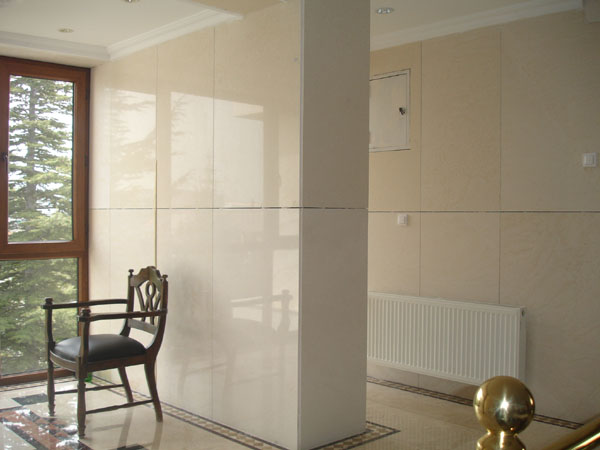 Quarries
The main centre of limestone quarries is Antalya where around half a dozen quarries are located. These quarries have been operating since at least the year 2005. During last few years the quarry production has increased substantially due to greater demand in USA, Middle East and elsewhere.  All the quarries are of big size by industry standards and total production capacity in the quarries is estimated to be around 100000 m3/year. Because of mild weather in Antalya the extraction is done throughout the year.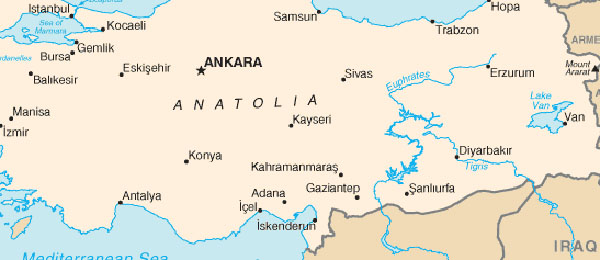 Varieties
The material generally tends to be homogenous and consistent. Basically the grains can be of medium size or big size. The largest amount of production comes in the medium sized grain variety.
There are also variations and some spots, fossils or shell formations, and grain formation changes, the typical elements that make natural stone a unique and unrepeatable product.
Names of different varieties
As is normal in unique products, different companies tend to give different names to the white limestone quarried by them, and it is the minor aesthetical differences that help to distinguish between one variety and the other. Different names given by companies are Canarian Cream, Caribbean Cream, Limra, White Limestone, Champagne, Crema Cybele, Patara, Aero Cream, and there are some more.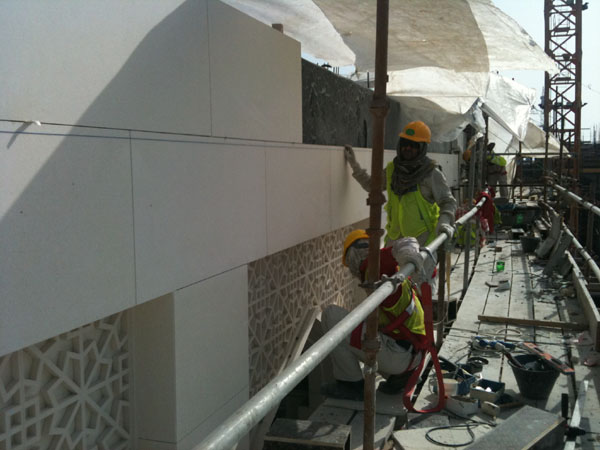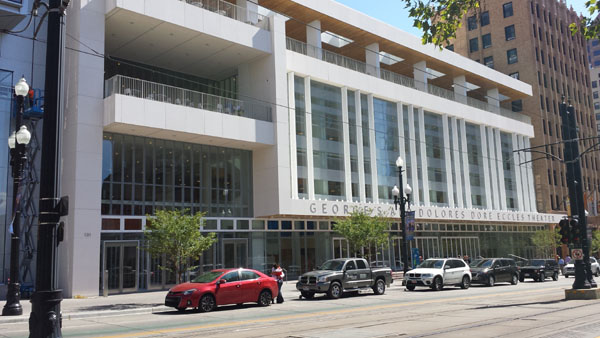 Processing
All the quarry owners have their own processing facilities and there are about 10 processing units in the area. The delicate sculpture work is a complement in many projects to this limestone. It can be sawed, turned on a lathe or hand worked to match architectural designs, and can be cut and carved in a wide variety of shapes and sizes. The limestone can be used as slabs, cut-to-size, split faced veneers, sills, treads, landscape materials, garden walls.
Markets    
About 80 % of Turkish white limestone is exported. China and India are the biggest buyers of blocks.  The Turkish processing factories supply the finished stone for projects all around the world, be it in the Middle East, or USA, or European countries.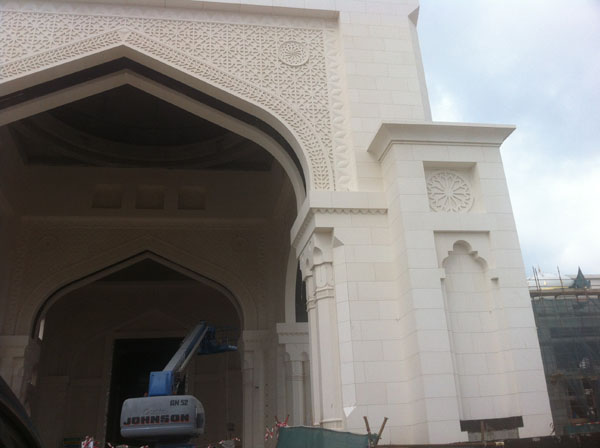 Presidential Palace, Abu Dhabi
Some projects done with this material
Some major projects have been done with Turkish white limestone in recent years. One can name, for example, the Presidential Palace Project- in Abu Dhabi, Samsung Medical Center in Seoul, the Peninsula Hotel in Shanghai, and De Paul University in Chicago. It has also been used in temples, cultural and office buildings, museums and hospitals, from simple flooring to landscaping structures.
Note: Our thanks to Hasan Cekic, Tuncay Ozay, Ali Sayacki for the information and photos provided.