In a fast changing and volatile business environment, it can be hard to understand a major stone industry like Turkey. We publish below the opinión of same prominent players in the Turkish industry.
Akin Yesilkaya, HAZ GROUP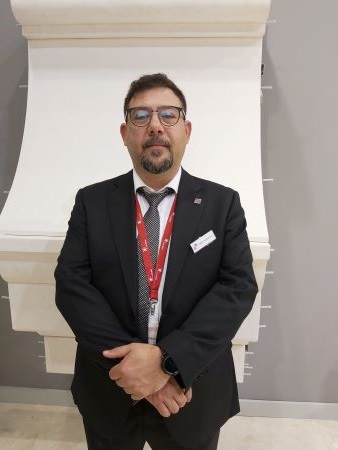 The industry is still booming for limestone for the Chinese market in terms of exports of blocks. Porcelain and ceramics, always comparatively lighter materials in terms of weight, will be a threat to natural stone. In prestige projects, however, the specifiers will not shy away from natural stone, not now, not in the future. Investments are still taking place in theTurkish stone industry, but the risk is huge.
Ali Sayakçi, SAYAKÇI STONE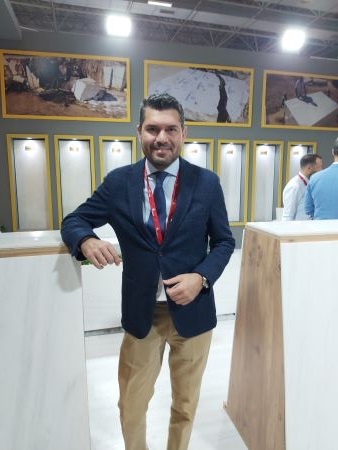 The current situation is getting more and more difficult. There is excess capacity in quarries which is cannibalising the sales of productive quarries. The new generation porcelain is now becoming identical to natural stone in aesthetics and can also be more efficiently installed. Wholesalers nowadays prefer artificial products over stone because they are more standardised and need less expertise and less attention in handling. In contrast, natural stone is a semi-customised business. Mainstream distribution channels use less stone so as to reduce handling costs.
Efe Nalbantoğlu, EGE NATURSTONE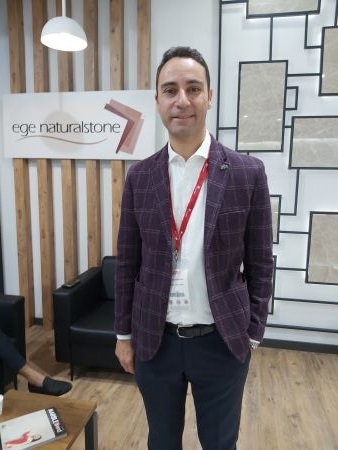 People seem to be losing interest in natural stone in USA. On the other hand, the Izmir fair is showing us there is still a lot of interest in natural stone, especially in the Middle East, India, China. I think business will improve but not boom for another year. Everyday new quarries with new colours are opening in Turkey. At the industry level natural stone will not die, but porcelain will be a big competitor.
Engin Yildiz, DIMER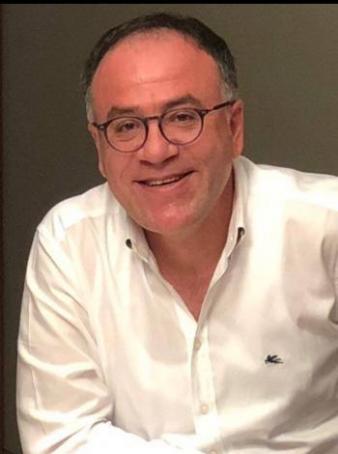 In my opinion it is better to make evaluation in two different ways. For the block business the two main markets, China and India, do not give us significant evidence of how the market will go in the future.The clients are not sure either. Regarding the Chinese market, we may see things more clearly after the Xiamen fair in June 2023 so as to make predictions for last two quarters of the year. Regarding the Indian market, only time will tell because the market is not stable and it still goes up and down. For the fabrication business, the main markets for Turkey are not going well due to fear or expectation of global recession. Also the increasing cost of production in Turkey is affecting the business.
Hasan Burak Alimoğlu, ALIMOĞLU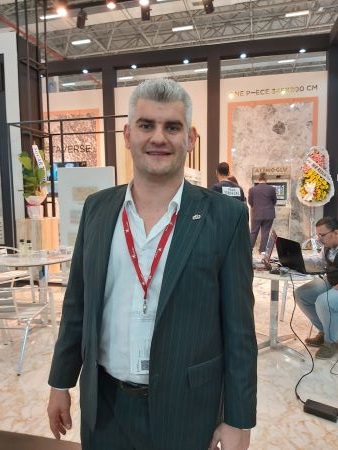 The market situation is currently not very good because of the recession in Europe. Australia and US are also negatively affected. But we think exports of blocks to India will increase and exports to China will remain stable. Porcelain is a big competitor for now. Quartz may be in trouble in a few years time and porcelain will take away its market share.
Hasan Çekiç, ÇEKİÇLER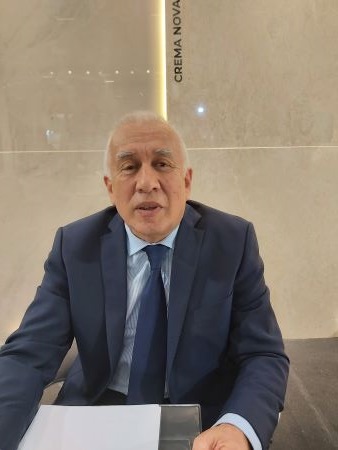 The situation in Turkey is always dynamic in stone industry, independent of the situation of the world economy. After the pandemic, the war (in Ukraine) and the earthquake in Turkey, all industries are affected. Inflation has made everything more expensive but the selling price has increased by only half of the increase in costs. So margins are down for everyone in the industry. The marble industry, in my opinion, has 25 to 30% market share in the construction industry and competitors are trying that this market share goes down further. Marble is a prestigious product unlike ceramic, but depending on the prevailing market situation, the market share varies. Our big market is USA. Turkey has a wide variety of quarries and there is no imported material so for the local market this is an advantage of Turkey. The local market is expected to grow in two years time due to reconstruction post earthquake.
Rüstem Çetinkaya, TEMMER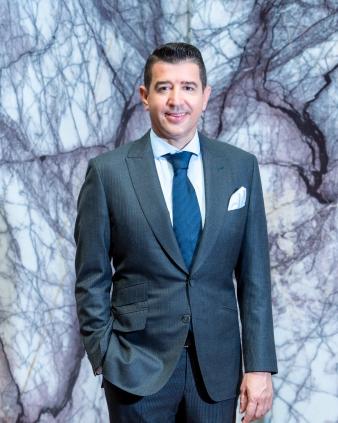 The Turkish natural stone industry has experienced significant growth in recent years, driven by both domestic demand and increased exports. In 2022, Turkey exported totally 2,1 billion USD value of natural stones. 1,43 billion USD of this export are processed stones, 670 million USD are rough block stones
Turkish natural stone industry has been affected by the COVID-19 pandemic like many other industries, which has led to a slowdown in construction activity and reduced demand for natural stone products. The industry is also facing increasing competition from other countries such as Italy, Spain, Greece, Iran and Egypt.
We are affected closely by the latest events in the sector. We will probably ride out a decrease in our exports in the first half of this year because of the economic developments and expectations in our main markets; China, U.S. and European countries. The inability of the Chinese construction sector to recover and the expectation of a recession in U.S and European economies are directly affecting our exports. Due to the banking crisis in the U.S, many American firms have started to work without inventory. If this economic outlook would be changed at the second half of 2023, we may be able to reach the same levels of exports as in 2022 or even our exports may increase slightly.
Despite these challenges, the Turkish natural stone industry is expected to continue to grow in the coming years, driven by factors such as increasing urbanization, infrastructure development, and demand for luxury and high-end products. The industry is also investing in new technologies and processes to improve efficiency and reduce costs.
Suat Sarisoy, GRANITAŞ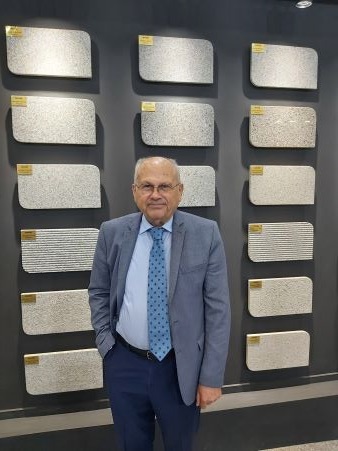 First it was quartz that took away market share from natural stone. Now it is porcelain that will take away some more market share in the segment of countertops and bathrooms. But in the same way that there will always be a market for fresh flowers there will always be a market for natural stone too.
Tuncay Ozay, MARBLEOZ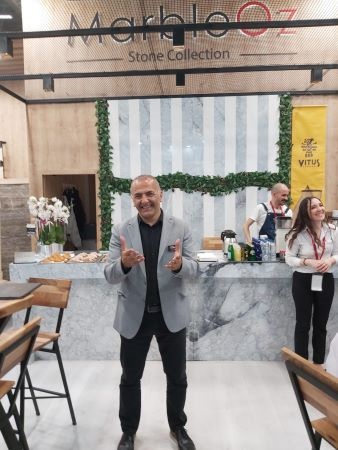 The situation seems to be improving. New quarries are opening all the time and investment is being made in machinery. However, many Turkish companies need to pay greater attention to quality and make more efforts to understand the customers needs. Short term mentality is far too prevalent in the industry and this is not good for the companies and the industry.