Teresa González Díez
We are currently living in a world that is very concerned and involved in climate change, environmentalism and, in short, respect for Nature. And perhaps for this reason, one of the decoration styles that has been applied the most in recent years is called Wabi-Sabi. A style that is, in reality, a philosophy of life, because it seeks spiritual relaxation through the calm offered by natural materials.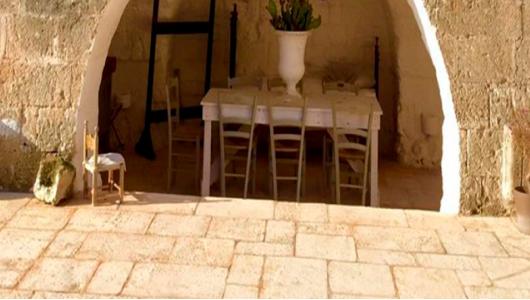 ROSAL STONES, Spain
Although it originated in China, it can be said that it is typically Japanese and, on occasions, it is intermingled with the Norwegian style, seeking the beauty of Nature with its imperfections, the absence of all baroque details and the use of materials such as wood, wicker, handmade ceramics, hand-woven natural textiles and natural stone in its purest texture.
The colours and tones of Wabi-Sabi are those that connect you with Mother Earth. They should be neutral, warm and matte: off-whites, creams, beiges, earthy, light greys and some greenish and bluish. It does not accept cold colours such as dark grey or ice blue, nor intense colours, including black and pure whites.
The natural stones best suited to Wabi-Sabi are limestones, sandstones, light granites and marbles with rough, unpolished finishes. They do not have to be perfectly cut and, if they are irregular in shape, they will give more authenticity to the different spaces.
The preferred place for natural stone in Wabi-Sabi tends to be on façades and, above all, on floors, without forgetting details such as staircases or fireplaces.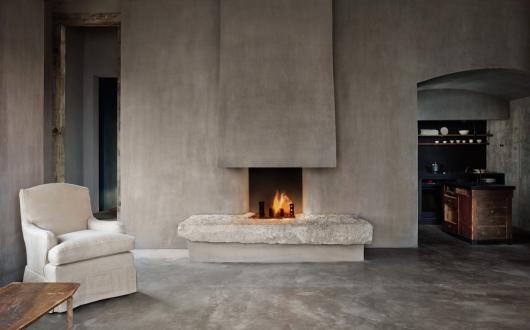 MARMOLSPAIN, Spain
But also in bathrooms, on walls and floors, and in details such as washbasins or natural stone showers and bathtubs.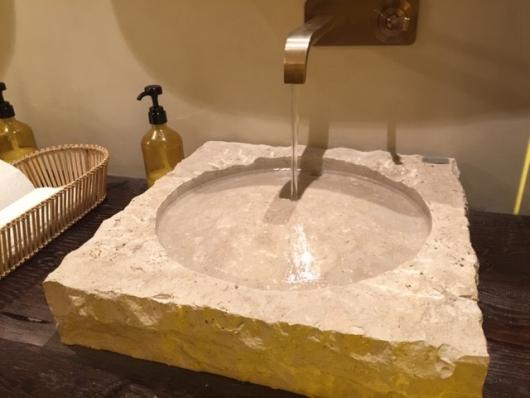 MIAPETRA, Spain
In the kitchens, of course, in the worktops and in some other details in their decoration.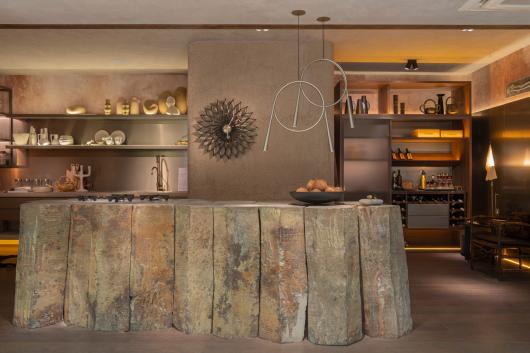 GRANOS GRANITOS, Brazil
The furniture has to be minimalist and rather sparse. Furniture made with natural stone adapts very well to what this style demands. There are more and more designs that can be applied to many rooms of the house, both indoors and outdoors: coffee tables, garden tables, dining tables, side tables, consoles, stools, benches..., elements that add a natural and elegant touch. They are furniture that show organic shapes and without symmetry.
ARTESANÍA EN PIEDRA MIGUEL ÁNGEL, Spain
It also accepts accessories made from this material, such as lamps with stone bases, vases, sculptures or kitchen utensils and tableware.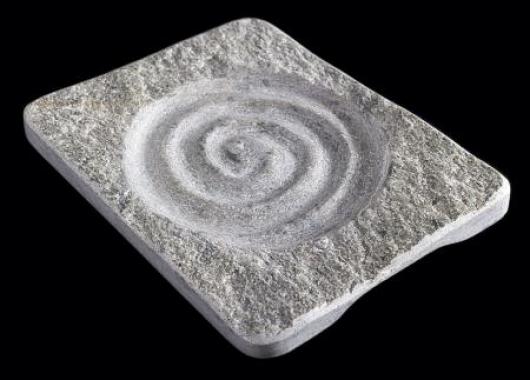 PIEDRA MAESTRAZGO, Spain
We are looking for unique, non-industrial pieces that elevate the spirit with their beauty.
Therefore, as they can be placed anywhere in a house, using natural stone is undoubtedly the best way to connect with Nature.