During the last edition of the Xiamen Stone fair, from 6 to 9 March 2018, simultaneously an exhibition" Stone Infinite-Product Design Show" was held with the objective of highlighting how natural stone could be used to create products of domestic use without excluding the design element, but also without forgetting that the functionality of an object should remain the main objective and, therefore, the appearance should be subject to the limitations of functionality.
Several projects of commercial products from different countries were presented. This exhibition aims to be the platform for exchange of ideas all over the world.
The exhibition was organised by the Xiamen Jinhongxin Exhibition Co. Ltd, which organises the annual Stone fair, and Stone-ideas.com, with the collaboration of companies and designers who produced the objects presented.
Photos- Peter Becker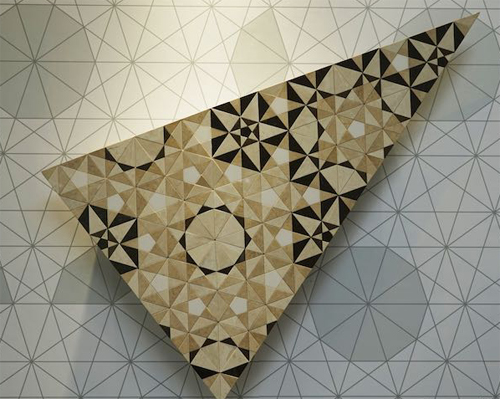 Mosaic 4.0 was the name Gökhan Karakus of Emedya Design Studio, Turkey gave his draft based on Islamic geometric art. Silkar/Akdo Company was the producer of the prototypes.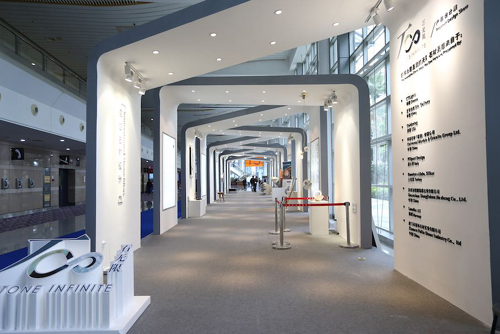 "Stone Infinite": Like a tunnel into the future.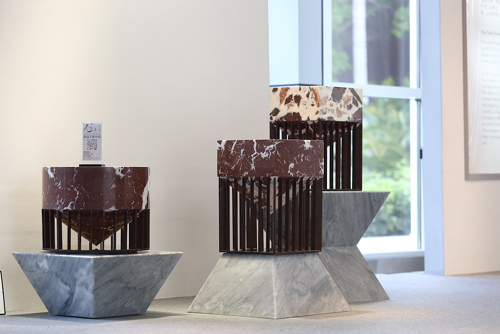 Designer Joyce Wand drafted an item for Xiamen Fulin Stone purposely using red marble with distinctive veins: Natural stone, to her, is the flesh of the earth.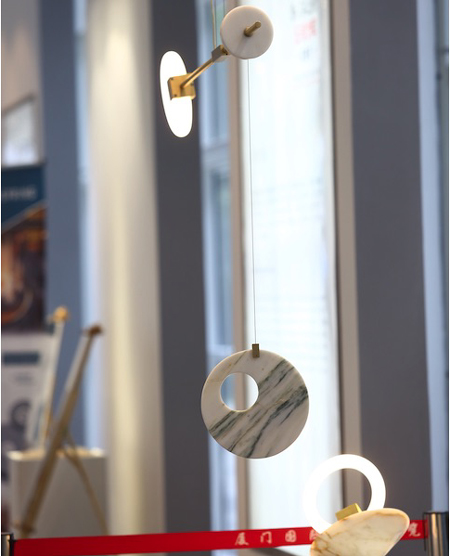 Chris Basias of CT Light, Athens showed marble lamps.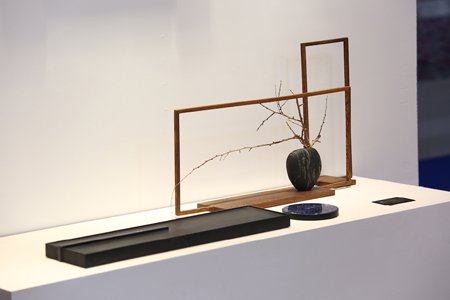 5th Gallery showed objects for an aesthetically pleasing daily life in China and combined stone with wood.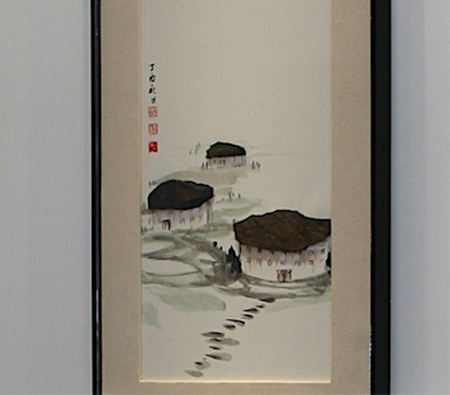 5th Gallery's presentation included traditional paintings with stone roofing.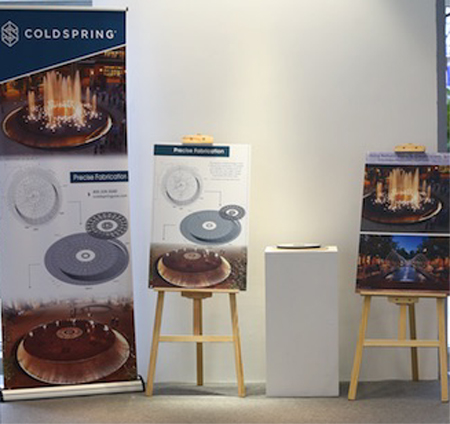 Coldspring, USA showed an example for use of natural stone in outside areas, e.g.: fountains in the much acclaimed City Creek Center, Salt Lake City.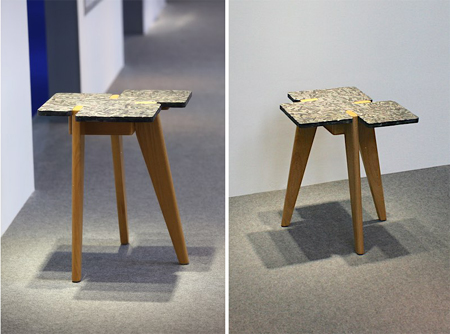 UMGG showed a side table, in which stone and wood were held together by means of traditional mortise and tenon joints.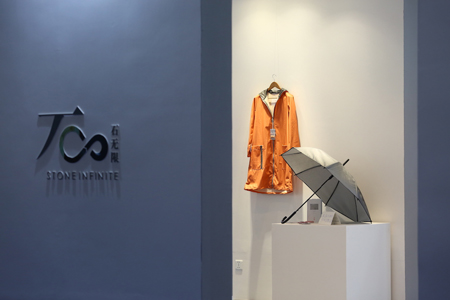 Italian designers Francesca Pievani and Alice Zantedeschi (Studio Fili Pari) developed "Veromarmo": a marble powder applied to a microfilm. It is water and wind resistant. The red color originates form the red marble Rosso Verona implemented.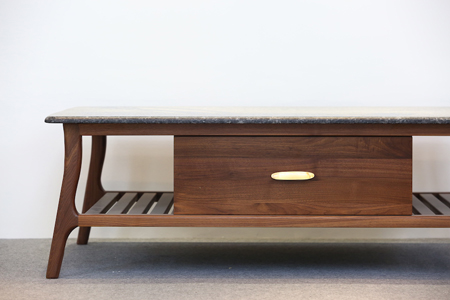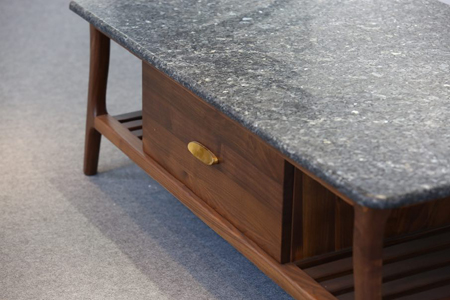 A table for tea ceremonies was shown by Chinese furniture Mo Xia. The tabletop was made of Blue Larikite provided by Norwegian Lundhs Company.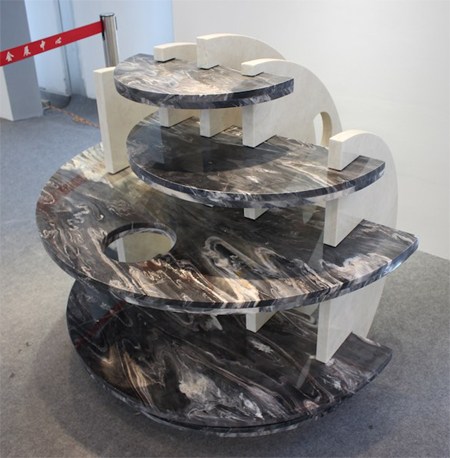 Jinsheng Stone Company crossed the boundaries of the normal square, the shape of normal stone slabs, by cutting spheres and recombining them.