Rubén García,
With the generic name of tile or slab of slate we refer to slate pieces of big format for use in flooring, facades, cladding and landscaping. The slab of slate comes from the same quarries that produce slate for roofing, therefore, the quality and characteristics are the same unless the slabs are made in formats of 2 metres length and thickness of more than 2 cm. The exploiting companies have yards for processing which are very close to extraction area to reduce the costs and carbon footprint.
Fabrication:
The elaboration process is totally artisan, hammer blows that 'open' each slab by the exfoliation in a manner similar to the way slate is made for roofings. The slate master uses his skills and experience to decide which format and thickness is the most adequate for working on.
Surfaces:
Natural: it is the slab that has the natural relief obtained by exfoliating. It has 2 natural faces and 4 sawed edges.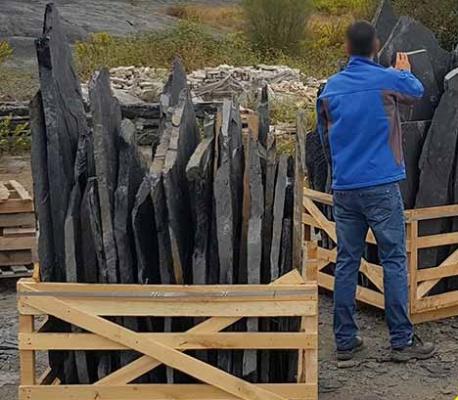 Sawed: is the slate slab that has been sawed and, therefore, has a plain surface. On this surface sawed later one can give other treatments: bush hammered, flamed, etc.
Colours:
The shade of slates depends on nature and on the reflection of light over the surface. From there comes the beauty of slate: it can be perceived in different shades depending on the environment conditions. There are basically 2 colours: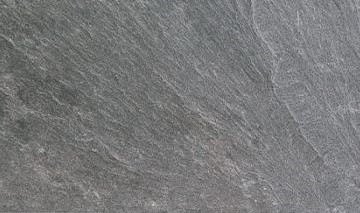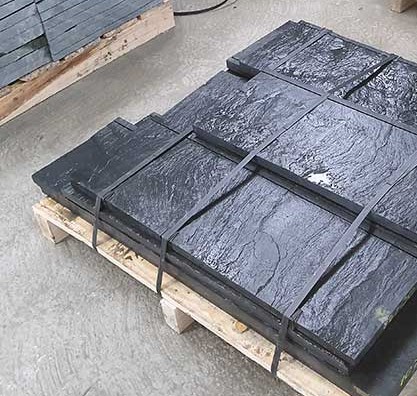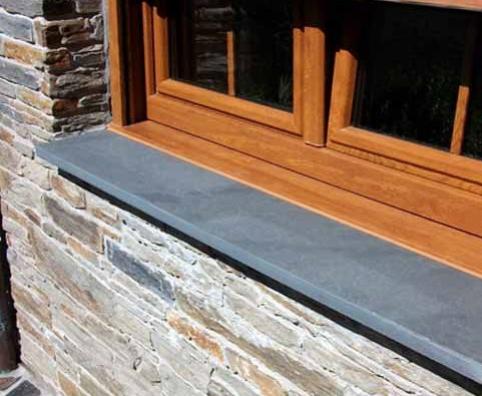 Black slate: It is obtained from the quarries of El Bierzo (León, Spain) and Valdeorras (Orense, Spain). One of the colours most in demand is 'Black Bierzo' from the quarries of Anllares. The black colour is a classic. An example of combination is the use of rain gutter of black natural slate with a clear facade of limestone.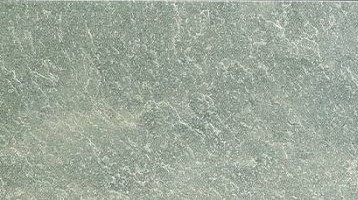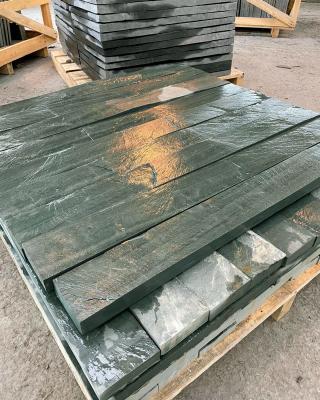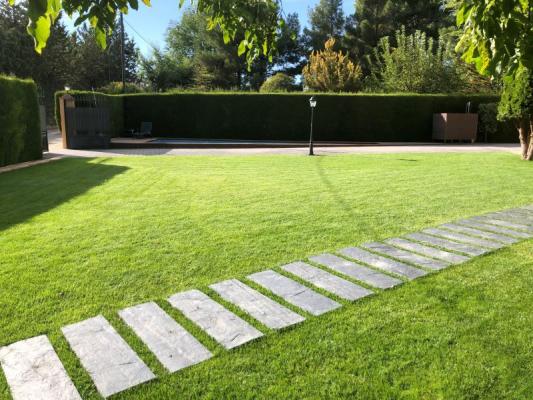 Green slate: This comes from the green quarry Pol (Lugo, Spain), unique in the world for its colour and texture. This slate has a long tradition in ventilated facades for its exclusive colour and texture. It is increasingly used in landscaping as a pathway over the garden, whenever one wants to harmonise colours.
Formats:
The natural surface: tile and slab. The nature of slate cones out as it is.
In sawed surface: tiles, strip and slab. These products have a plain or treated surface.
Products:
One can design many types of products when combining surfaces and colours.
For gardens and landscaping, what is most common are pathways for walking or strips over the grass or earth (rectangular, square, rounded or 'Japanese', stairways, monolithic steps for gardens, pavers or posts and kerbstones.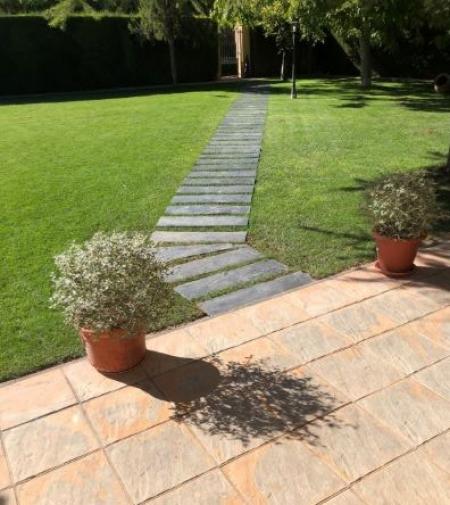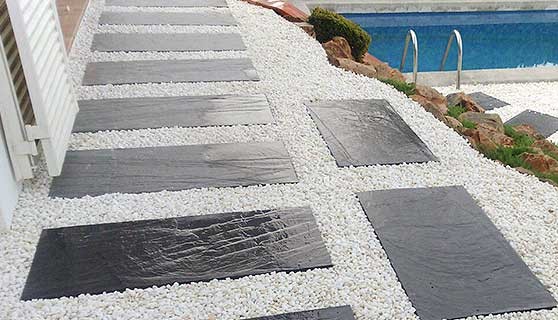 For construction: slabs for ventilated facades, rain gutters, countertops, bathroom plates (personalised and natural) and signboards.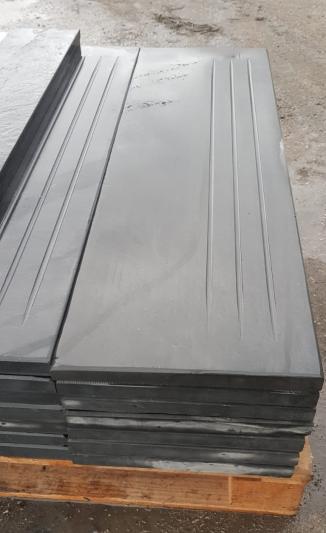 The unique characteristics of slate slabs have made it an excellebt material for landscaping, floorings and exterior cladding.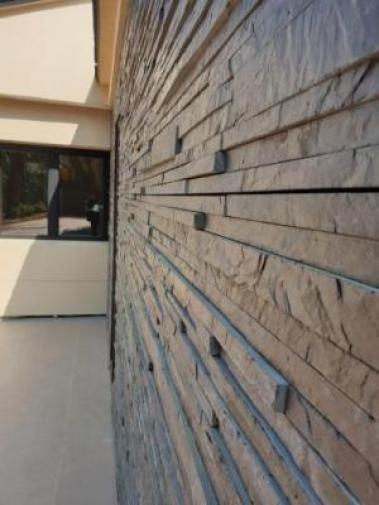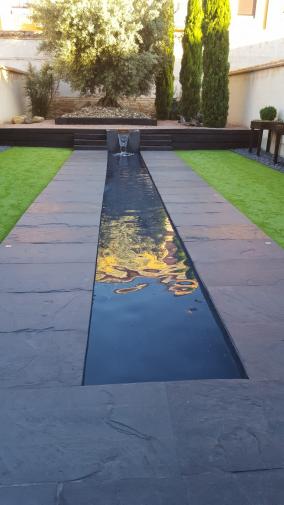 Markets:
Those countries or regions that traditionally use slate in their roofings and facades continue to be the main destination for slate since they are already aware and knowledgeable of its value and quality.
The market for slabs, though límited, is stable owing to the consumption for gardens and landscaping, basically in France and Germany.