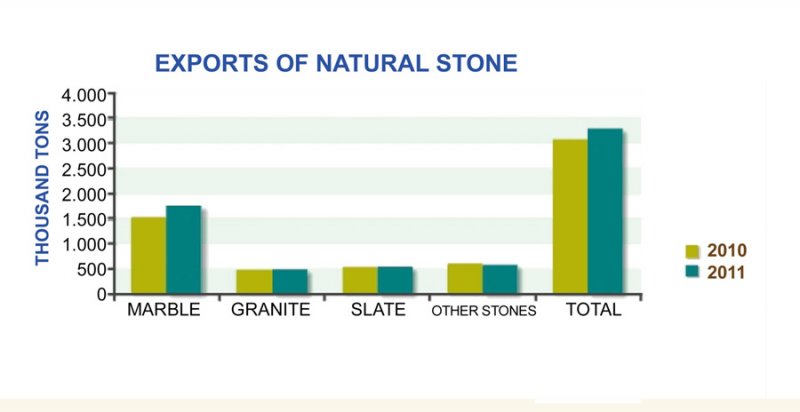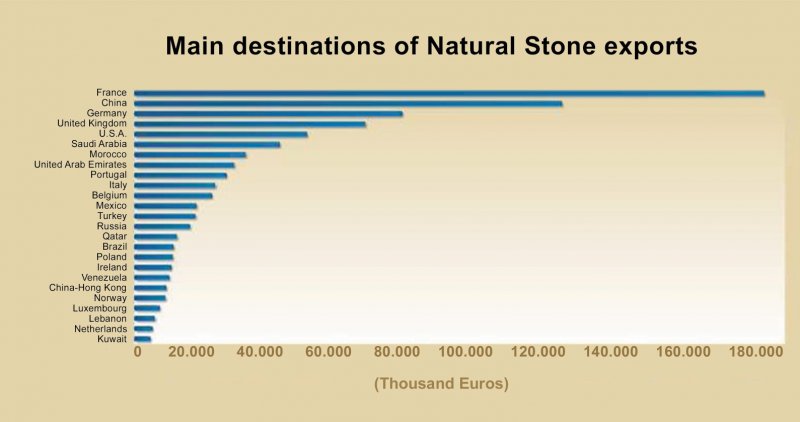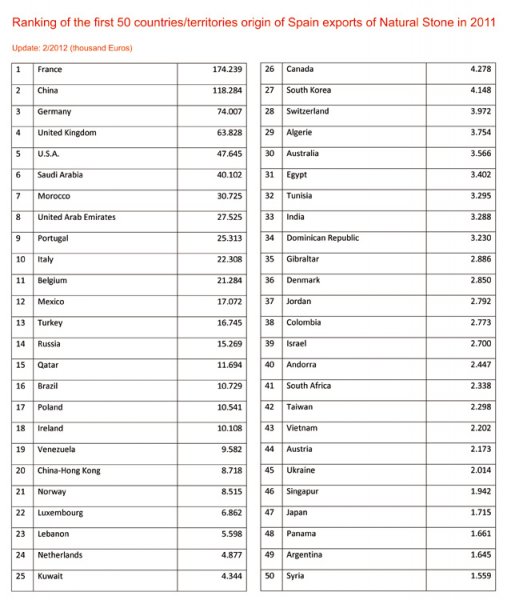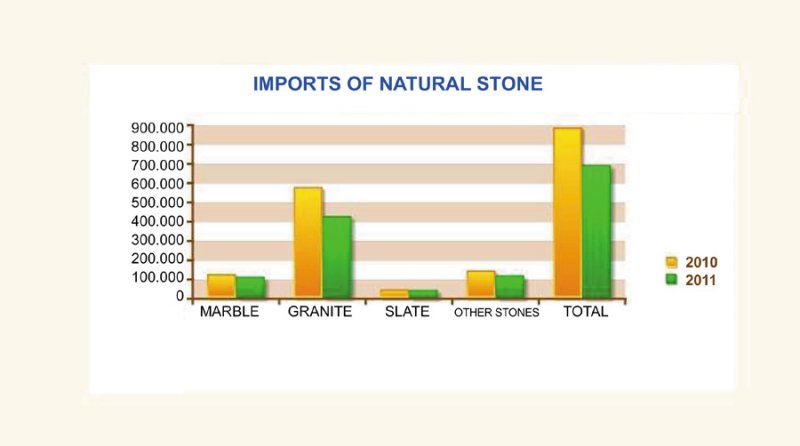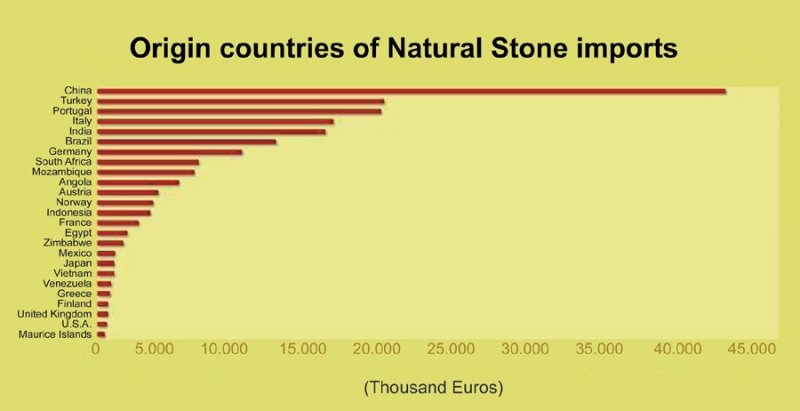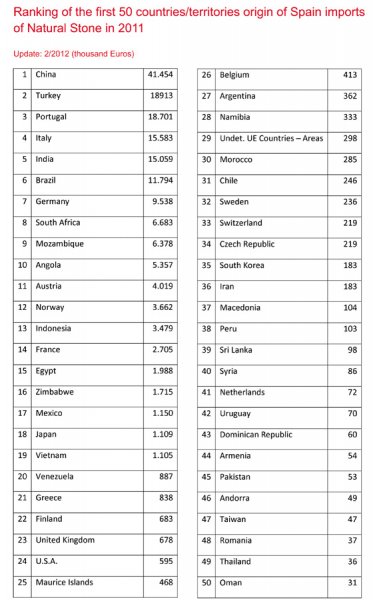 The foreign markets are providing the saving grace for the Spanish stone industry since the local market showed no sign of recovery.
Exports: Global data
During 2011, the Spain exported around 883 million Euros of natural stone. With around 408 million Euros, the foreign trade of marble and limestones accounted for almost half (46.2%) of the total value of exports. Slate accounted for 277 million Euros of exports (31.4% of total). In the third place appears granite, with 125 million Euros (approx.14%). The total is reached with other ornamental rocks (alabaster, sandstone, basalt, quartzite, etc.) which accounted for 8.1% of the total, thanks to 72 million Euros export. In this sense, this segment of the market grew the most, almost by 20 % with respect to 2010. As for volume, from January to December in 2011 the exports were 3.270.797 tons of natural stone.
Compared to 2010, the exports of natural stone in its totality increased by 7.3% in volume and 7.49% in value. By sectors, all the sectors showed growth: marble exports increased by 8.8% in value, granite by 7.05%, and slate by 3.05%.
France and China, main destinations
When it comes to countries which are the main markets, France, with 174 million Euros, and China, with 118 million Euros, are, by far, the main destinations for exports of products from our quarries. Moreover, if to this we add the following three countries: Germany (more than 74 million Euros), United Kingdom (63.8 million Euros), and United States of America (47.6 million Euros), these five countries account for more than half of the sales of natural stone outside Spain.
Decline in Imports
If the exports maintained an increasing tendency during 2011, with the imports it was the reverse, since in recent years they have been declining continuously. The main reason was due to the recession in the construction industry and a complete stop in domestic demand with the orders reducing steadily.
In 2011, the imports were around 688000 tons of natural stone (22% less than in 2010), with a value of around 177 million Euros (14%  less  than in 2010). By types of stone,  the fall  in  import of granite stands out (-23%),  followed  by  marble  (-15%),  slate (-7.7%).
With these figures, as one can observe, the sector exported five times more natural stone than it imported, with a positive balance of 659 million Euros, 15.65% more than in 2010.
Report elaborated by the Spanish Federation of Natural Stone, FDP.