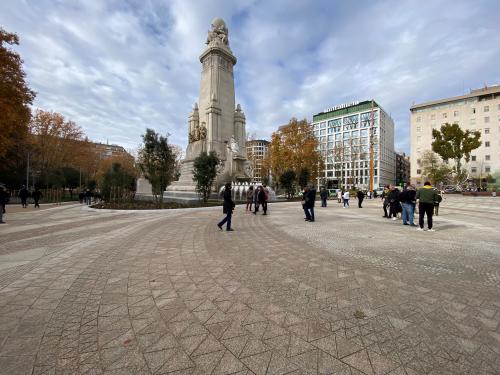 In November 2021 the renovation work of the emblematic Plaza de España finally came to an end. With an extension of 37000 sqm and after two years of work, the new Plaza de España has now converted into a space that connects eight historical and touristic enclaves of Madrid: the Park of the Debod Temple, the Casa de Campo, Madrid Río, Campo del Moro, Plaza de Oriente, the Royal Palace, the Sabatini Gardens and the Gran Vía.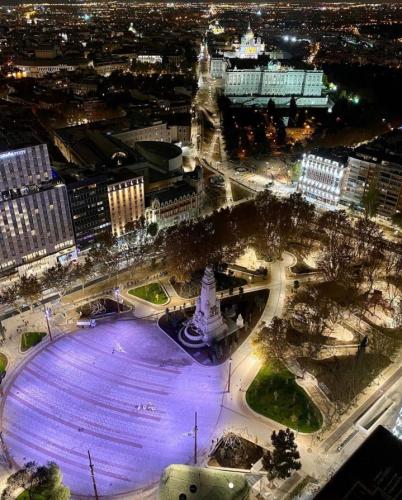 The Spanish company GRANILOURO was responsible for all the work in stone, from the pavements to the urban furniture. A total of 450 trucks with stone was delivered in a period of only 7 months.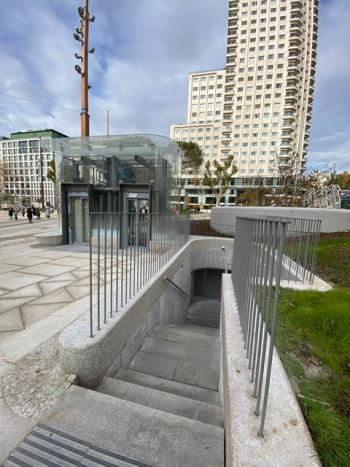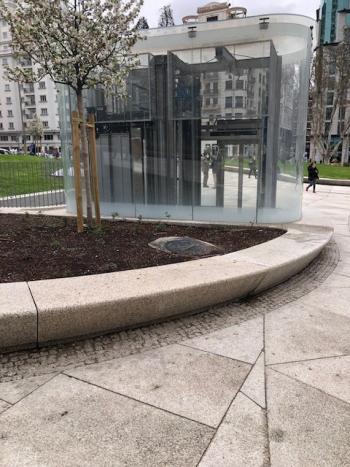 The whole project covers the Plaza de España, where triangular tiles in different materials and sizes in big formats and thickness were used.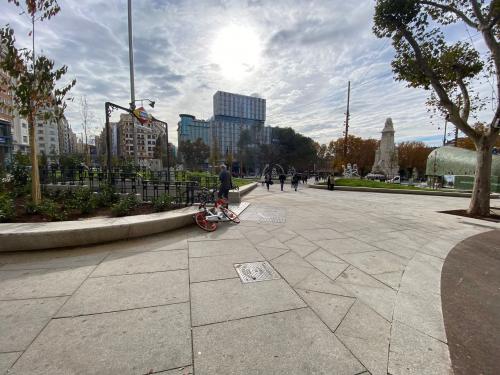 The different stones were Silvestre Mar, Gris Louro and Silvestre Louro.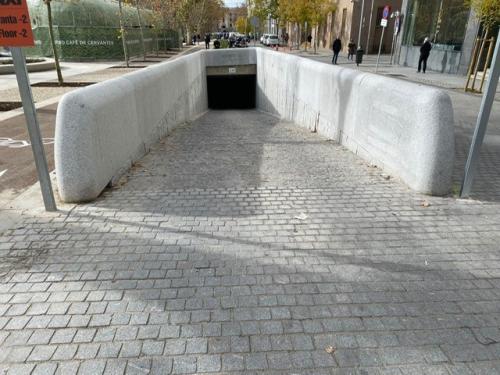 In vertical parameters finishes such as rough were used.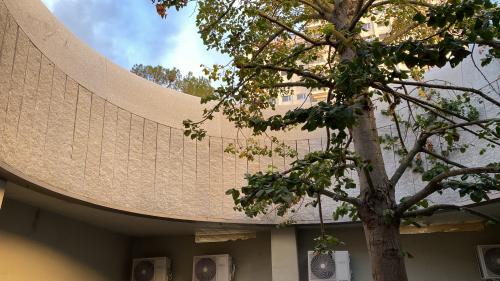 One of the more important elements within the project were the solid stone benches, curved and straight. Quarry works was done in the execution, which  included a vacuum to fit the seats madr of wood.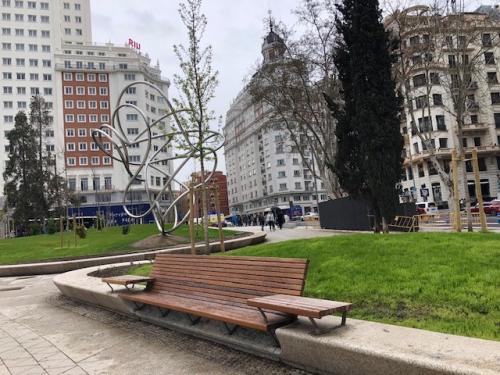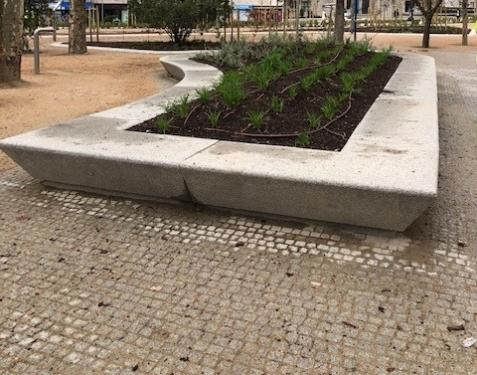 Fountains were surrounded with curved kerbstones that connect the pavement with the existing fountains or the new ones.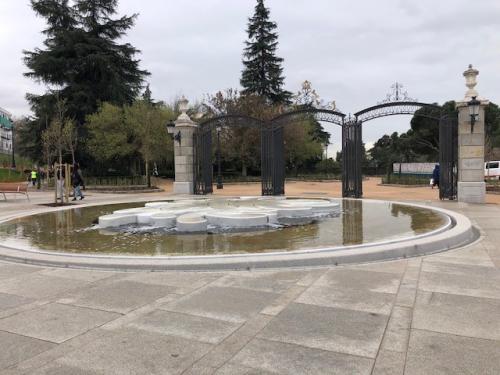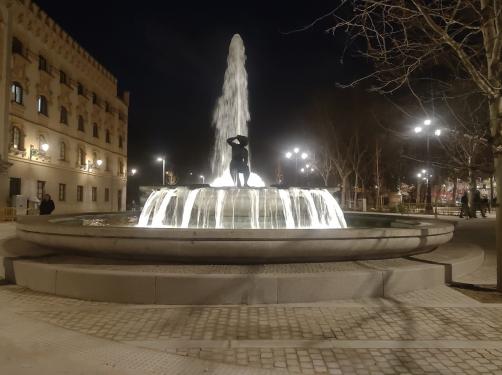 A part of the project was executed in record time working at night so as not to interrupt the normal life in the city.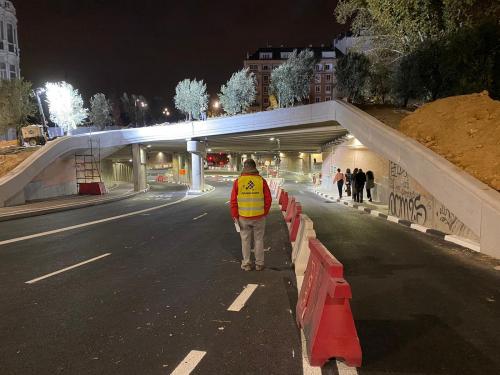 This project was signed by the architects Lorenzo Fernández-Ordóñez, Aránzazu Lacasta and Fernando Porras-Isla.