As everyone working in the stone quarrying sector knows, the biggest obstacle in obtaining administrative permits for quarrying is related to environmental aspects. Not only does a detailed restoration plan have to be submitted after completion of the mining operation and the appropriate funds have to be deposited, but it also takes a lot of time. Also the entrepreneurs in the natural stone industry have sometimes not fully understood that they now live in a different world, with different sensitivities. And they have to offer solutions and be more creative in this respect.
The greatest damage to the environment caused by natural stone quarrying is the visual impact, but it does not damage the ecosystem as much as other types of mining. Natural stone quarrying does not require any chemicals. Compared to typical mining of many metals, which requires chemicals to obtain the product, natural stone quarrying only involves cutting. As soon as the quarry is exhausted, nature takes back what is hers.
Below are some examples of imaginative solutions for the restoration of stone quarries in different parts of the world that have ceased to function and now have a different use. These examples go beyond mere reforestation.
LÍTHICA (Menorca, Balearic Islands, Spain). The S'Hostal limestone quarries were closed in 1994. They have been reconverted into gardens, labyrinths, sculpted and didactic spaces about nature and a large theatre. In 2017 they were declared an Asset of Ethnological Interest. (Photos by Lluis Bertran)  www.lithica.es -  Fundació Lithica - Pedreres de s'Hostal,  Ciutadella de Menorca.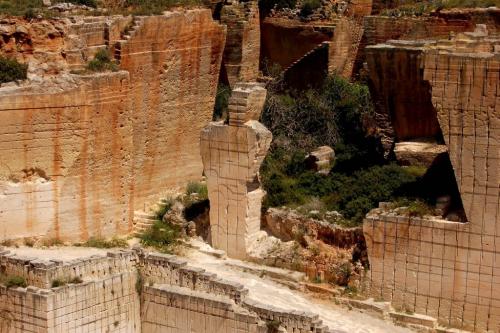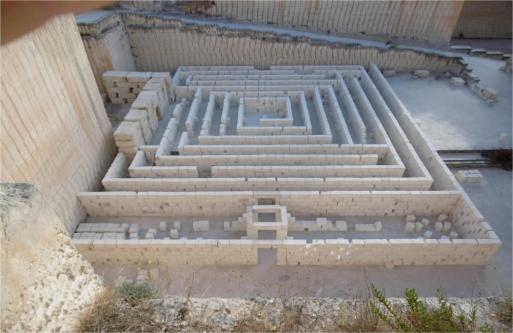 BRAGA MUNICIPAL FOOTBALL STADIUM (Portugal), known as "The Quarry". Work of the Portuguese architect Eduardo Souto de Moura, winner of the 2011 Pritzker Architecture Prize. The stadium was built in 2013 in a granite quarry in Monte Castro. It overlooks the city of Braga, with stands only on the sides of the pitch. Behind one end are the rock walls of the quarry and at the opposite end is a small hill with a panoramic view of the city. It has a capacity of 30,000 spectators. It was the venue for Euro 2004.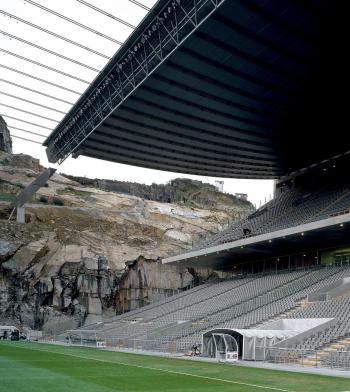 Photo by Christian Richter
PALIN GRANIT QUARRY (Mäntsälä, Finland). This quarry used to extract Aurora granite and is now converted into a lake.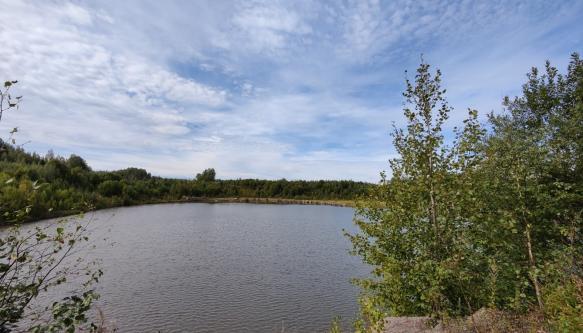 SWEDISH QUARRY converted into a lake.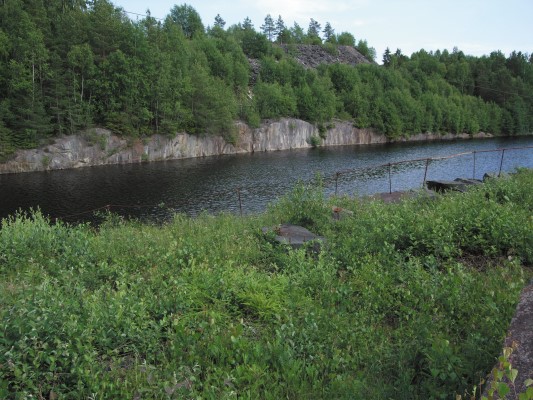 ARENISCAS ROSAL QUARRY (Hellín, Albacete, Spain). In 2015, this company, owner of the exploitation rights of the Rosales Quarry, commissioned the Architecture and Urban Planning office SSS (Spanish Studio of Space) with a Restoration Plan for a landscape recovery that would reverse the impact of the extractive activity in the near future. The project is a geometric reconstruction of the land by reusing the leftovers of the activity itself, in order to create a totally new and contemporary landscape.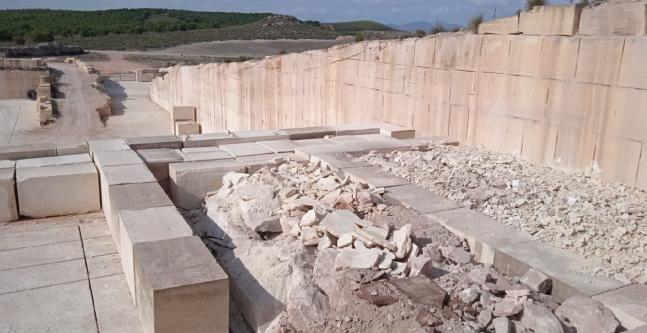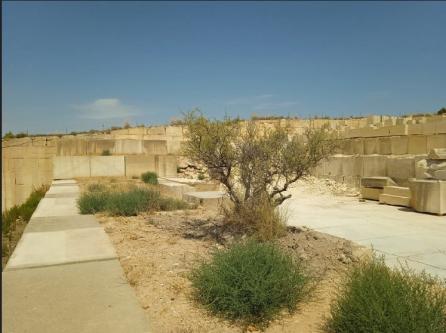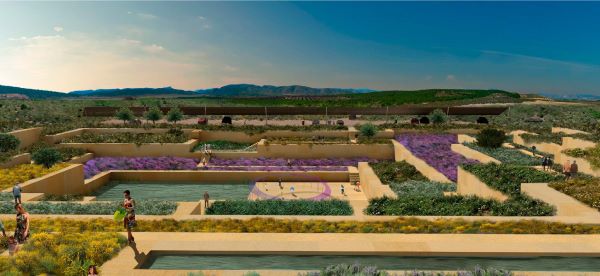 GIGANTIC BUDA SCULPTURE in a quarry in China.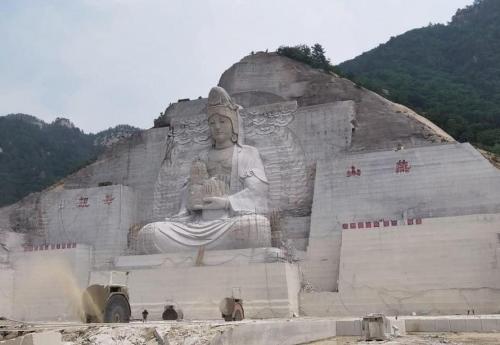 INTER CONTINENTAL SHANGHAI WONDERLAND HOTEL. It took ten years to build this luxury hotel in an abandoned quarry. It opened in 2018.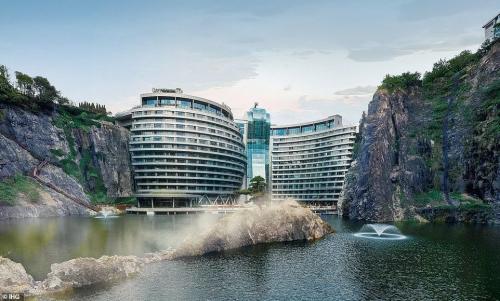 Photo: dailymail.co.uk
DEVELOPMENT in a former quarry in Brata, Sweden. Wendelstrand residential area to be built in the Bråta quarry in Landvettersjön in Mölnlycke, outside Gothenburg.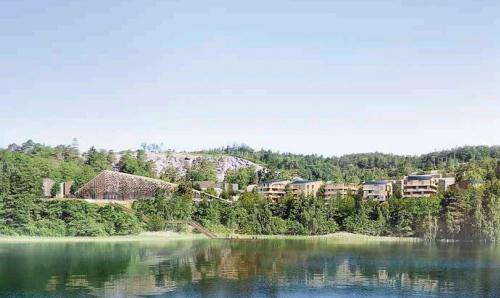 Photo: Snohetta, Source: THEME STENBROTTSTURISM
QUARRIES Baux de Provence (France). These old limestone quarries are now used as a stage for multimedia shows that are unique in the world. The rock becomes a three-dimensional screen on which masterpieces by artists such as Picasso and Van Gogh are projected with music.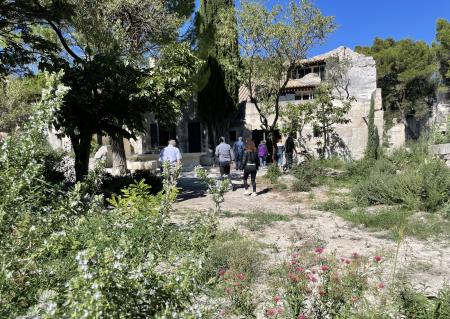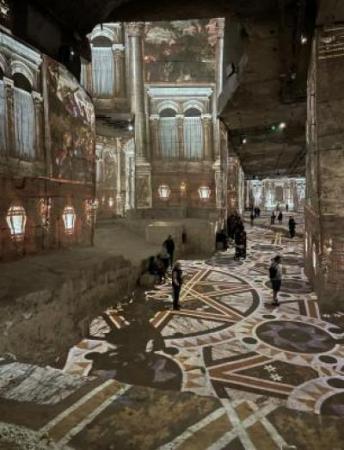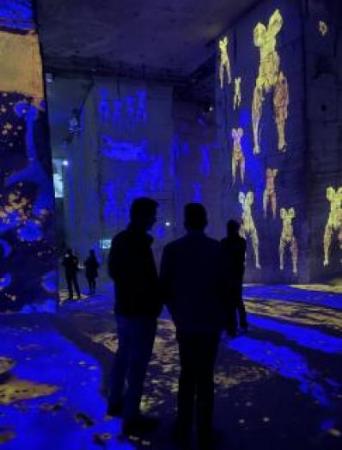 Photos by Pierre Actual
STARLITE Marbella (Málaga), Spain. Quarry rebuilt as a stage for concerts. The structure of the quarry allows for extraordinary acoustics.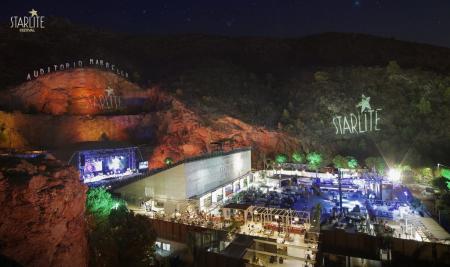 Photo: starlitemarbella.com
The BROWNSTONE QUARRIES OF PORTLAND began operating in 1690, more than 300 years ago and were in operation until 1939. They have now been converted into a water park.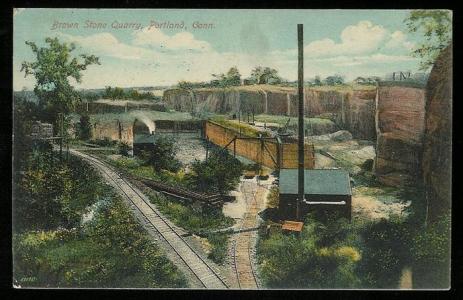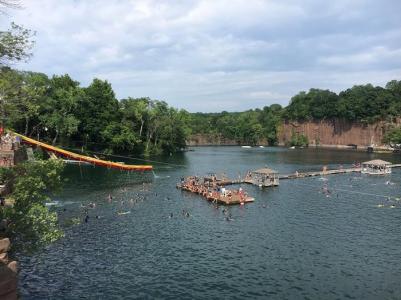 There are many more examples that do not appear in this report but are equally interesting, such as the Reforestation of the Ferro Quarry in Porriño, the Dalhalla Concert Hall in Rättvik (Sweden) or the Quarry Amphitheater in Perth, Australia, among others.