ROJO ALICANTE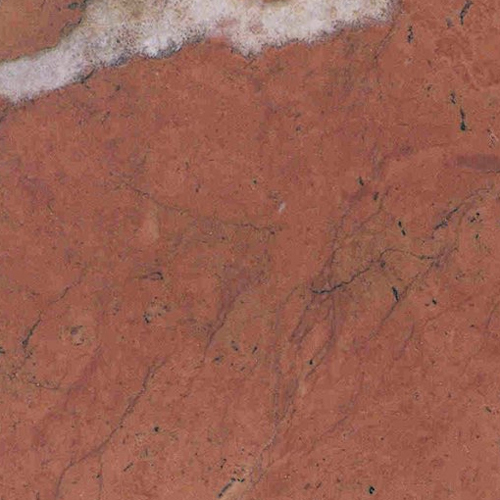 Rojo Alicante is one of the most well known red limestones from Spain having been present in the international markets for decades. But the reserves of this material, extracted in the province of Alicante, are now coming to an end. There was a time when about 45000 cubic metres of this material were annually extracted, now the figure is barely 5000 cubic metres from the 3 quarries functioning currently and the reserves are expected to last no more than a decade or so. The colour of Rojo Alicante, still very popular as a decoration material, is with veins and of colour clear/dark red. China, as always, is the biggest market, but in Middle East countries such as Lebanon and Egypt, Rojo Alicante continues to be in high demand. Rojo Alicante is a highly crystalline material and the finishes most common are polished, honed and sanded.
ROJO CEHEGÍN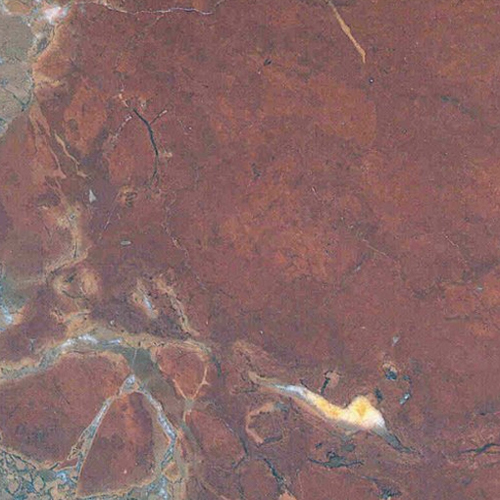 The quarries located in Cehegin the province of Murcia. The quarries have been exploited for more than 50 years and can produce between 1200 and 1500 cubic metres per month. Rojo Cehegín is a red marble with white and grey veins and the red colour in some quarries tends to be specially dark. Its principal applications are in pavements and claddings and for decoration. The more common finish is polish, though it admits other finishes. The aged and the sanded finish look very well with this material as also the split finish.
ROJO AURORA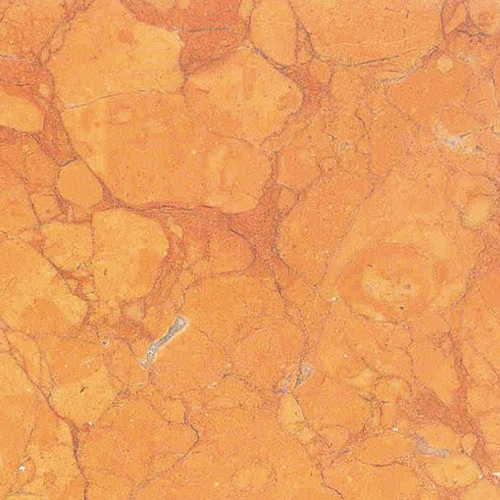 The quarry is located in the province of Murcia. The production capacity is 200 cubic meres per month. Rojo Aurora is mainly used in interiors and achieves an excellent polished finish.
ROJO CORALITO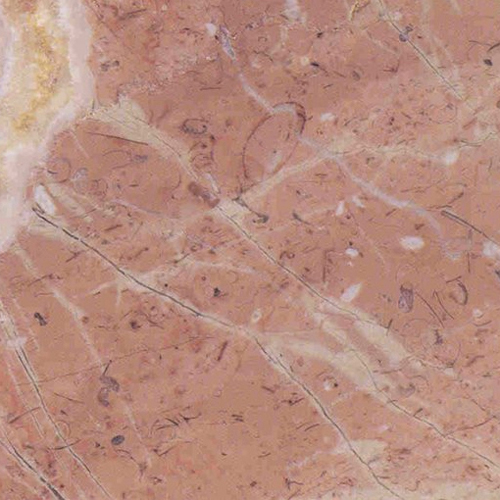 There are 2 quarries of this material, both in the province of Murcia. The quarries are medium sizedand can produce around 200 to 300 cubic metres per month. Rojo Coralito is a red material with green tones and achieves a high level of polish. It is often considered an alternative to Rojo Alicante.
ROJO QUIPAR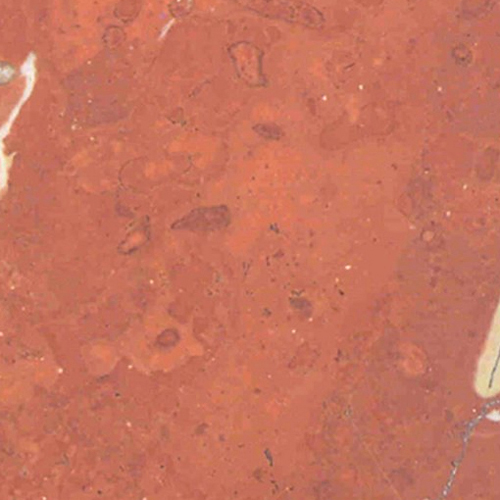 The material is similar to Rojo Alicante. There are 5 quarries in the hills of Quipar in the province of Murcia, all of similar size. The total production of these quarries is estimated to be around 1000 cubic metres per month. Rojo Quipar is a red marble with white veins and also can have beige coloured veins and sometimes golden colored veins. It is used mostly in claddings and the most common finishes are polished and honed, as also aged, sanded and the split finish.