Sponsored
About Quantra
Quantra, a globally recognized brand in quartz surfaces across different nations is part of Pokarna Group which has varied interests, viz., Granite Mining & Processing, Apparel Manufacturing / Retailing & Textile distribution.
Based on exclusive Italian technology called Bretonstone licensed from Breton S.p.A Italy, the Quantra factory is located at Visakhapatnam (India). The quartz surfaces are distributed in US, Europe, Middle East and India. Pokarna Engineered stone limited is also a private label manufacturer for many large quartz surfaces brands of US and UK. To know more about our quartz surfaces, log on to www.quantra.in
The brand grew its roots from fashion and has the strength of quality which makes it the best available quartz surface in the market. With an ever increasing appetite for coming up with new surfaces, Quantra seeks its inspiration from nature and art thereby bringing a stone to life.
The Renaissance Collection
Quantra presents a colourful palette of over 70 designs with an inspirational story behind its various collections viz. Celestial, Concrete, Constellations, Earth, Juprana, Rock, Ganges and the revival of art introduced collection - Renaissance.
Renaissance, the new collection by Quantra is a tribute to an era of 14-16th century which metaphorically brings the revival in design of Engineered stone.
Crivelli 7677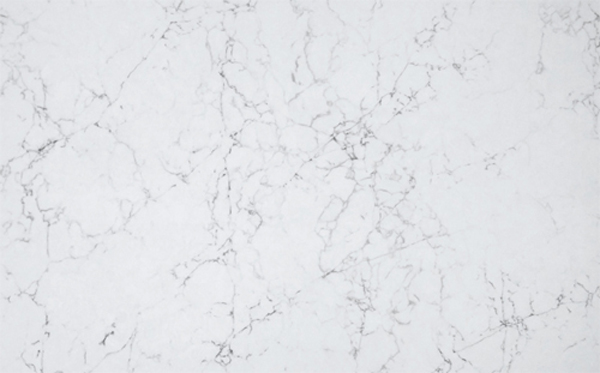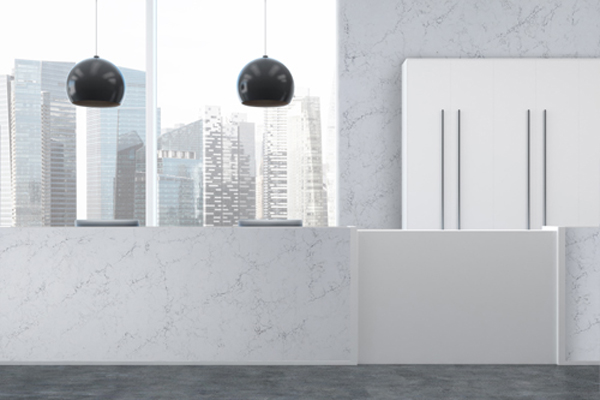 Raphael 7522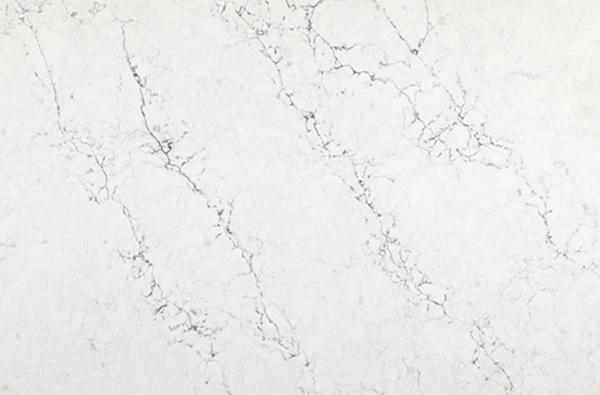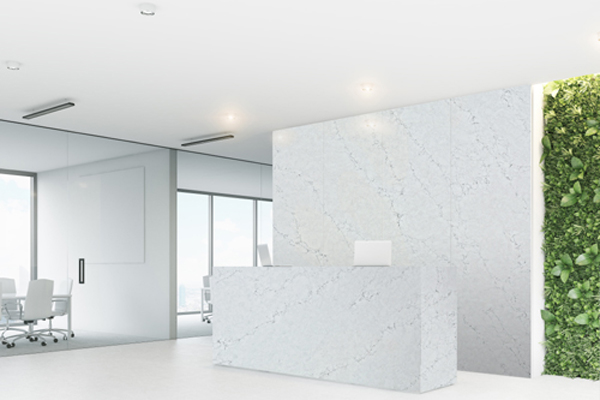 Acevedo 7525
Showcasing classy style in quartz surface is Quantra´s Acevedo.
Inspired by the work of Spanish painter Cristóbal de Acevedo, the design captures elegance and style in a new grandeur. The background is painted in layers of sweet cream overlapping each other in different intensities and the multiple tone of wheatish and silver grey veins ornament the, design to keep the overall flow subtle yet artistic.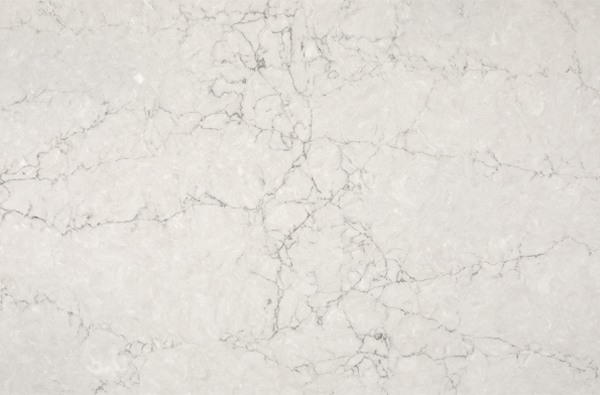 Arctic Breeze 7172
Arctic Breeze by Quantra encapsulates fascination of expanse of white ice and the magnetism of gentle arctic breeze. It has pure pearl base to give clarity and alabaster looking hue to instill tranquility into swirls frozen in the background and gentle breeze of caramel crisp vein to give ripple effect.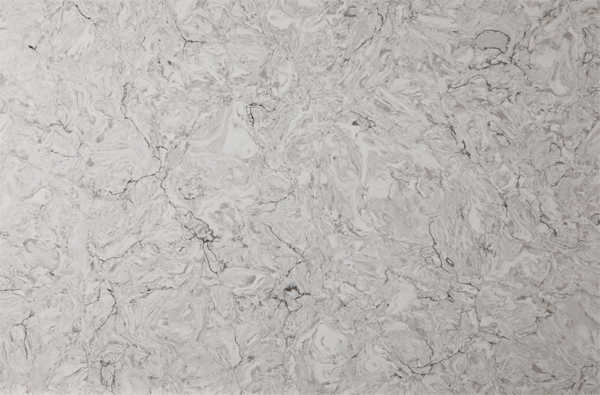 Michelangelo 7533
Michelangelo di Lodovico Buonarroti Simoni, one of the greatest artistic genius, carved so beautifully that the marble statues seemed to come alive. Michelangelo by Quantra pays tribute to the legend by creating a marble looking masterpiece in engineered quartz surface.
Michelangelo by Quantra has awesome daisy white base with inspiring light taupe veins and extremely complex yet beautiful charcoal grey veins moving across the slab thereby setting free the sublime beauty of the surface.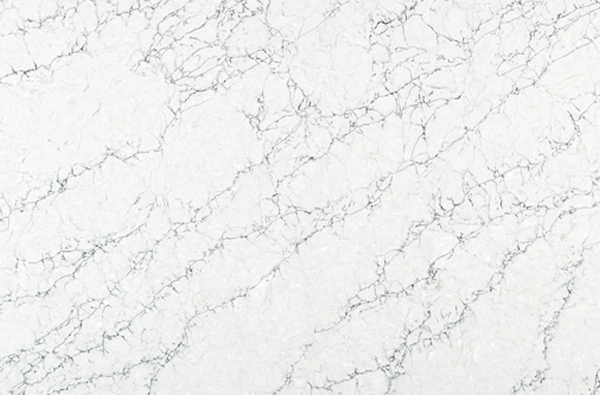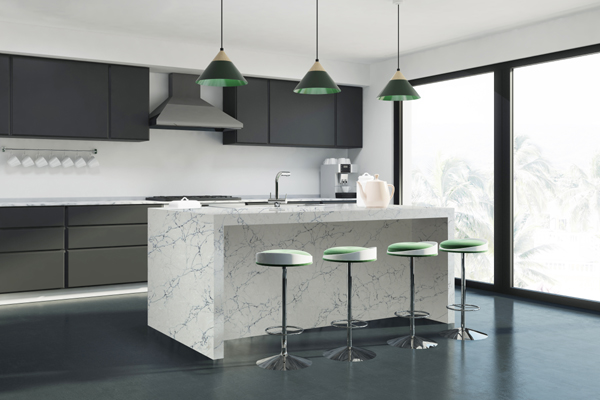 Ghiberti 7301
Exuberance in engineered quartz surface – Ghiberti.
Lorenzo Ghiberti was one of the most famous renaissance sculptors and strove to reproduce nature as clearly as he could. Ghiberti by Quantra pays tribute to the legend by creating expressive, strong and bold engineered quartz surface.
Ghiberti by Quantra offers both beauty and energy of an exotic natural marble in an engineered quartz surface. It has warm white base with balanced orange and brown veins modulated on the top with each of the hue telling a different part of the story.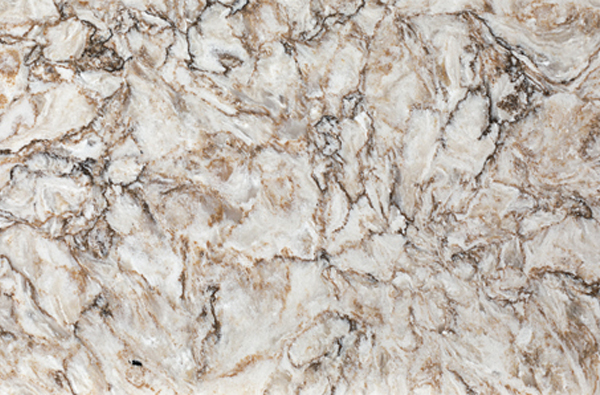 Masaccio 7500
Stylistic and conceptual perspective in engineered quartz surface – Masaccio.
Masaccio (born Tommaso diser Giovanni di Simone Guidi Cassai) is widely regarded as the founder of Renaissance painting. Masaccio by Quantra pays tribute to the legend by creating quartzite looking engineered quartz surface with high degree of naturalism and rationality in hues.
Masaccio by Quantra has medium dark grey base modulated by imaginary perspective of translucency and geometry of subtle brownish grey vein creating illusion while beautifully shimmering cotton white veins running across the slab adding unprecedented sense of volume and depth.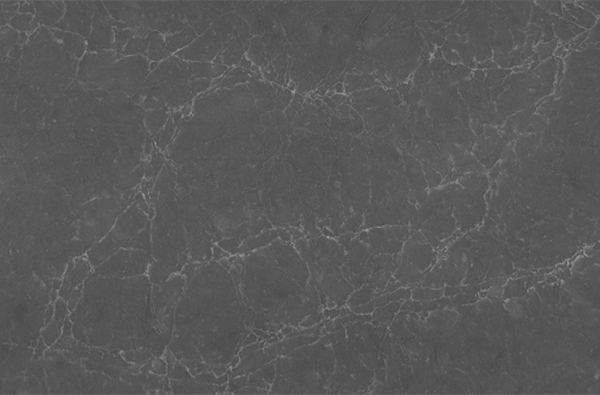 Teakwood
Beauty of naturally aged and fossilised wood in engineered quartz surface – Teakwood.
Teakwood by Quantra has natural feel and exotic look of petrified wood. It has timeworn wood looking light brown base with natural elegance of barks and rings moving across the slab in dark brown and umber hues.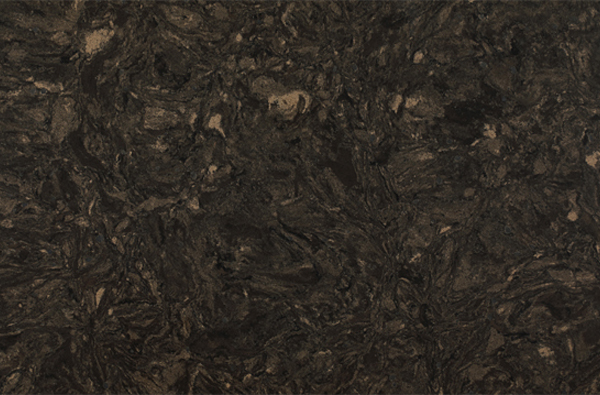 Sansovino 7444
All'antica in engineered quartz surface – Sansovino
Jacopo Sansovino (original name Jacopo Tatti), renowned sculptor and architect, introduced the style of High Renaissance in Venice. Sansovino by Quantra pays tribute to the legend by creating exotic marble looking engineered quartz surface with classical antiquity.
Sansovino by Quantra has both tranquility and momentum. It has chocolate and chestnut fusion base with golden apricot looking ornamental veins moving artistically across the slab thus creating fine balance of art and motion across the surface.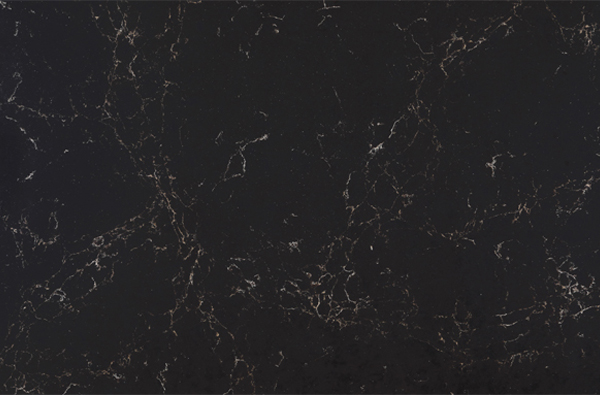 Agnolo 7111
Opulence and luxury in engineered quartz surface – Agnolo.
Agnolo by Quantra is rich in detail and sophistication. It has dark black background with presence of seashell looking remains and luxurious looking thin white veins interspersed throughout the slab to add movement and depth.
Agnolo by Quantra surpasses the physical beauty of real precious black marble that has never been witnessed in the engineered quartz surface industry.