Sponsored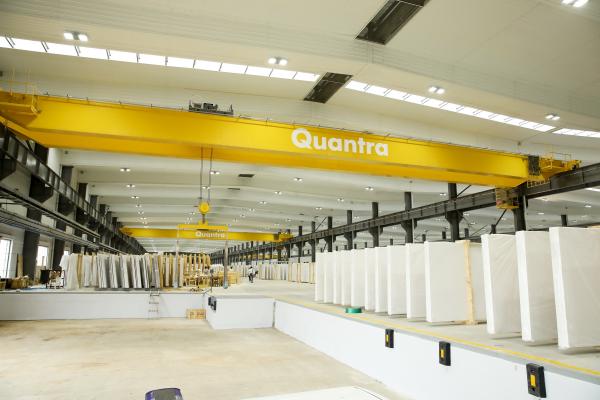 Tell us about Pokarna's new quartz surfaces project and its unique features
Pokarna is the largest producer and exporter of premium quartz surfaces from India.
Our new quartz plant in Mekaguda started commercial production in March 2021 and is one of the largest, most modern and sustainable quartz surfaces plant in the world.
This plant is equipped with most advanced Bretonstone technologies and is spread over 160,000 square meters and has a built-up area of about 60,000 square meters. It's a smart factory with several robots and other high level of process automation for supporting wide range of Industry 4.0 applications. It will more than double our production capacity and will be used mainly for the production of Super Jumbo size 346X200 cm and Jumbo size 330x165 cm slabs.
With 4 multi-axis anthropomorphic robots, the new plant would be able to reproduce exotic natural stones with very high level of design detailing including veins of different size & structure across the slab. It has state of the art fabrication division equipped with disc & waterjet cutting machines, CNC, edge polishers and other machines for ensuring maximum speed and precision in fabrication.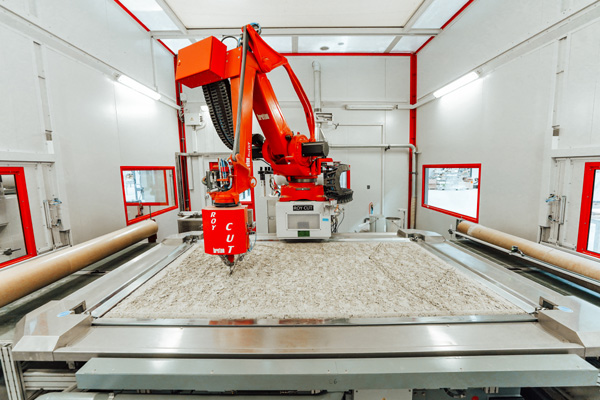 Tell us about Pokarna's sustainability related features of the new plant
Our new facility supports Pokarna's ambition for sustainable production. We've equipped it to achieve highest possible energy efficiency across the production processes. We've installed energy efficient LED lights and new generation roofing system to use daylight maximum without compromising on the indoor environment. Further, new generation water treatment technology will deliver significant water efficiencies with waste water being treated and re-used on site to achieve zero liquid discharge.
What turnover is expected from this new plant?
When installed capacity is fully reached at the new plant, we expect turnover of about Rs. 400 crores from this plant.
What is employment potential for this new plant?
This unit has potential to create 500 new jobs and generate about 3000 indirect jobs through spin-off employment and support Telangana businesses in Pokarna's supply chain.
What is Quantra Quartz?
Quantra Quartz is luxury brand of quartz surfaces from Pokarna. It is an advanced composite material made of upto 93% natural quartz, high quality binding polymer and heavy metal free pigments developed for one purpose: to create a new material with its own depth and character and a unique aesthetic, suggesting a sense of enlightened luxury and an attitude of bold sophistication.
With a cool, fresh, sparkling look, Quantra catches and reflects light, capturing the radiance of quartz crystal. Quantra also has unusual clarity and consistency of colour, qualities that offer great potential for use in both horizontal and vertical applications.
Quantra is the original quartz surface material made by Pokarna using latest Bretonstone technology from Italy.
Why is natural Quartz used as a raw material? Please tell us more about its features.
Quartz crystal makes dazzling jewellery, yet has the energy and precision to power the most accurate timepieces. Quartz is extremely hard, with unusual depth, clarity and radiance. More reasons why Pokarna selected quartz as the core ingredient for Quantra. Quartz is one of the most varied minerals, occurring in different types, colours and forms, each with its own unique appearance. It is found in the ground, in sand, in rocks - in nearly every geological environment around the world. It is a crystal with many facets in its original form, giving it a radiance similar to that of diamonds. It provides rich aesthetics coupled with extraordinary strength and durability.
Tell us about various applications for quartz surfaces
Applications of Quantra Quartz includes kitchen countertops, bath vanity tops, tub decks, and tub and shower surrounds, as well as furniture surfaces and tabletops.
Quantra is the natural choice for designers and architects. Like stone, Quantra can be precisely machined, allowing designers the freedom to fulfill their visions. Combining authenticity with artistry, Quantra brings a unique dimension to both horizontal and vertical surfaces in all types of interior design applications.
Quantra can be used in a variety of commercial applications including lodging/hospitality, food service, education, retail, healthcare, entertainment and corporate spaces. Other applications include wall cladding, worksurfaces, reception counters, windowsills, bar tops, vanity tops, wet areas, tabletops, sales counters and lab tables.
Quantra is equally effective in residential environments, whether contemporary or classic in style. The versatile character of Quantra allows it to make a bold individual statement or to blend harmoniously with other materials such as stainless steel, wood or glass.
When did you first open your quartz facility? What were some reasons for doing so?
Our first quartz surfaces facility was commissioned in 2009. Customer expectations, competition and trade landscapes were some of the reasons behind our concentric diversification. We are relatively young company and we are building one that we believe is both unique and distinct. We know that in many ways, our journey is just beginning.
What percentage of your products are sold to North America?
North America is major market for our products and we continue to expand our reach there. We have discerning customers in several countries, spread over 3 continents. Our presence has grown in India and we are also focused on diversifying our reach in other new geographies. 
How many colors/patterns does Quantra now offer?
We have products across all the categories, from, differentiated designs that deliver high level of aesthetic appeal to those that meet the demand for mid-level market. We now have over 100 designs that effortlessly responds to the most diverse needs and expectations of global customer base.
What are some of your latest product introductions?
Continuing our sophisticated technology and master craftsmanship mindset, we have raised the bar of Calacatta looks in global quartz surface market by launching 8 new designs.
Our Calacatta designs are epitome of luxury & sophistication and we are working on adding more designs to this collection. We have aggressive plans for 2022 where we will grow our offerings further with new launches.
Where can we know more about Quantra?
Please log on to www.quantra.in
Quantra presents Renaissance, a new collection in quartz surfaces
About Quantra
Quantra, a globally recognized brand in quartz surfaces across different nations is part of Pokarna Group which has varied interests, viz., Granite Mining & Processing, Apparel Manufacturing / Retailing & Textile distribution.
Based on exclusive Italian technology called Bretonstone licensed from Breton S.p.A Italy, the Quantra factory is located at Visakhapatnam (India). The quartz surfaces are distributed in US, Europe, Middle East and India. Pokarna Engineered stone limited is also a private label manufacturer for many large quartz surfaces brands of US and UK. To know more about our quartz surfaces, log on to www.quantra.in
The brand grew its roots from fashion and has the strength of quality which makes it the best available quartz surface in the market. With an ever increasing appetite for coming up with new surfaces, Quantra seeks its inspiration from nature and art thereby bringing a stone to life.
The Renaissance Collection
Quantra presents a colourful palette of over 70 designs with an inspirational story behind its various collections viz. Celestial, Concrete, Constellations, Earth, Juprana, Rock, Ganges and the revival of art introduced collection - Renaissance.
Renaissance, the new collection by Quantra is a tribute to an era of 14-16th century which metaphorically brings the revival in design of Engineered stone.
Crivelli 7677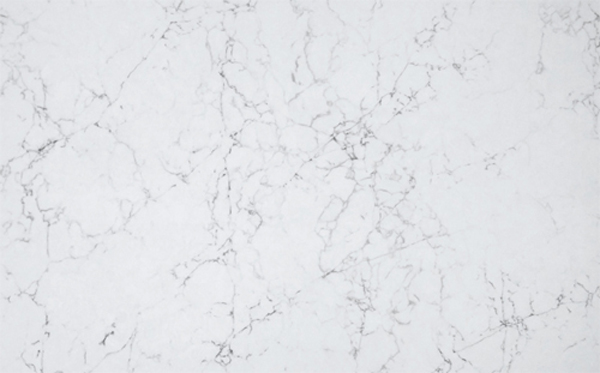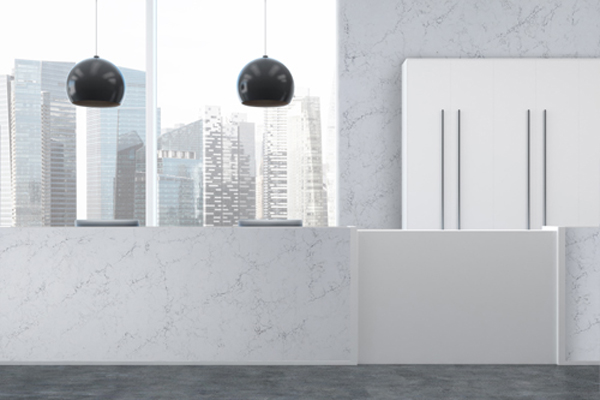 Raphael 7522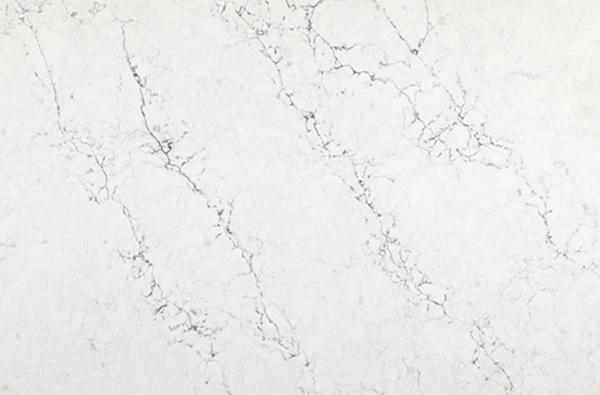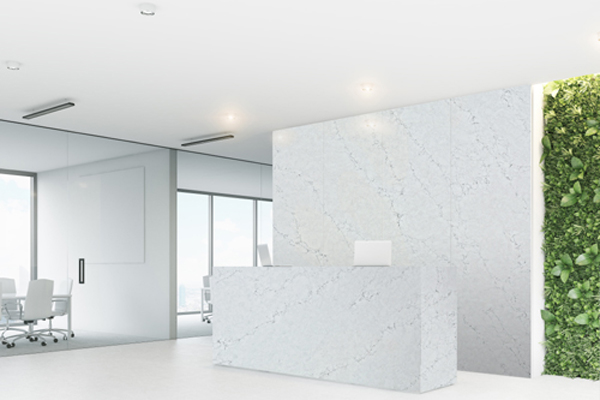 Acevedo 7525
Showcasing classy style in quartz surface is Quantra´s Acevedo.
Inspired by the work of Spanish painter Cristóbal de Acevedo, the design captures elegance and style in a new grandeur. The background is painted in layers of sweet cream overlapping each other in different intensities and the multiple tone of wheatish and silver grey veins ornament the, design to keep the overall flow subtle yet artistic.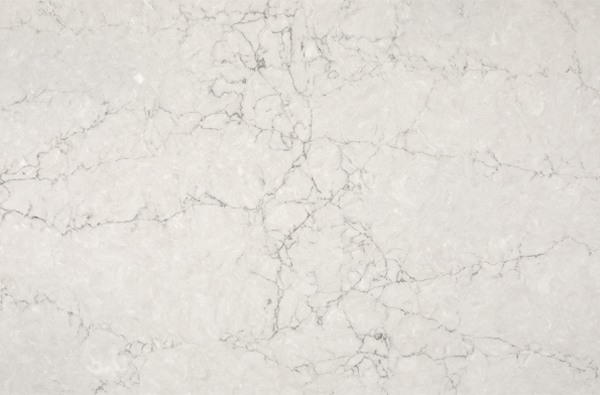 Arctic Breeze 7172
Arctic Breeze by Quantra encapsulates fascination of expanse of white ice and the magnetism of gentle arctic breeze. It has pure pearl base to give clarity and alabaster looking hue to instill tranquility into swirls frozen in the background and gentle breeze of caramel crisp vein to give ripple effect.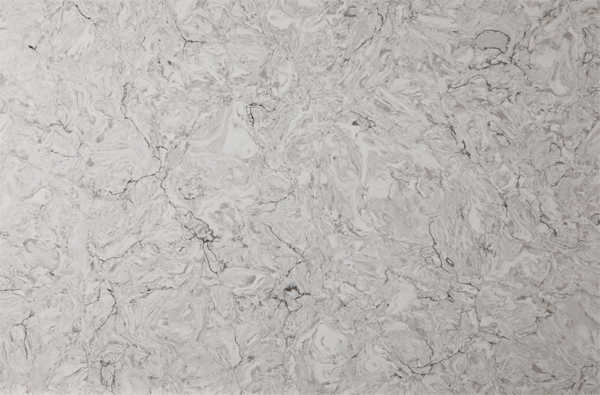 Michelangelo 7533
Michelangelo di Lodovico Buonarroti Simoni, one of the greatest artistic genius, carved so beautifully that the marble statues seemed to come alive. Michelangelo by Quantra pays tribute to the legend by creating a marble looking masterpiece in engineered quartz surface.
Michelangelo by Quantra has awesome daisy white base with inspiring light taupe veins and extremely complex yet beautiful charcoal grey veins moving across the slab thereby setting free the sublime beauty of the surface.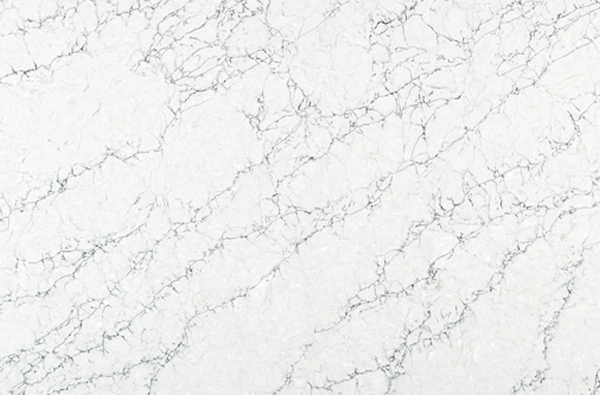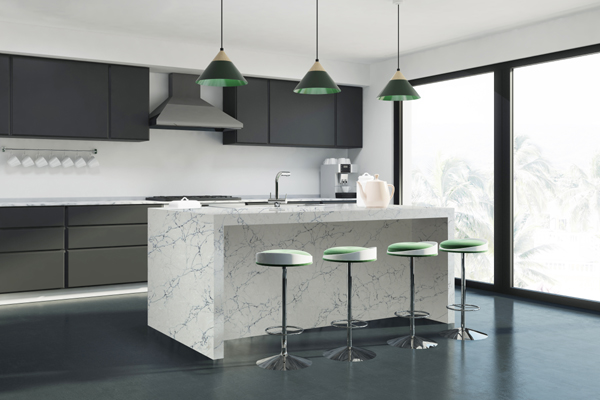 Ghiberti 7301
Exuberance in engineered quartz surface – Ghiberti.
Lorenzo Ghiberti was one of the most famous renaissance sculptors and strove to reproduce nature as clearly as he could. Ghiberti by Quantra pays tribute to the legend by creating expressive, strong and bold engineered quartz surface.
Ghiberti by Quantra offers both beauty and energy of an exotic natural marble in an engineered quartz surface. It has warm white base with balanced orange and brown veins modulated on the top with each of the hue telling a different part of the story.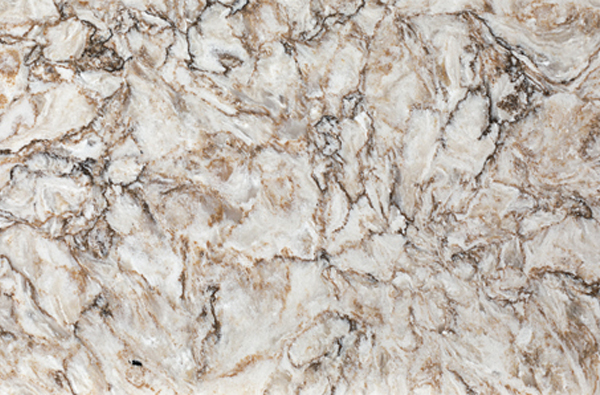 Masaccio 7500
Stylistic and conceptual perspective in engineered quartz surface – Masaccio.
Masaccio (born Tommaso diser Giovanni di Simone Guidi Cassai) is widely regarded as the founder of Renaissance painting. Masaccio by Quantra pays tribute to the legend by creating quartzite looking engineered quartz surface with high degree of naturalism and rationality in hues.
Masaccio by Quantra has medium dark grey base modulated by imaginary perspective of translucency and geometry of subtle brownish grey vein creating illusion while beautifully shimmering cotton white veins running across the slab adding unprecedented sense of volume and depth.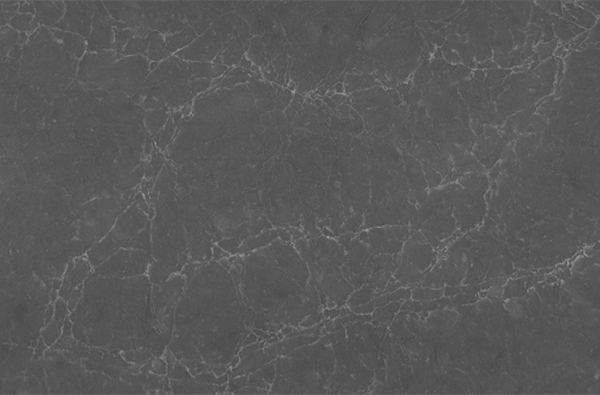 Teakwood
Beauty of naturally aged and fossilised wood in engineered quartz surface – Teakwood.
Teakwood by Quantra has natural feel and exotic look of petrified wood. It has timeworn wood looking light brown base with natural elegance of barks and rings moving across the slab in dark brown and umber hues.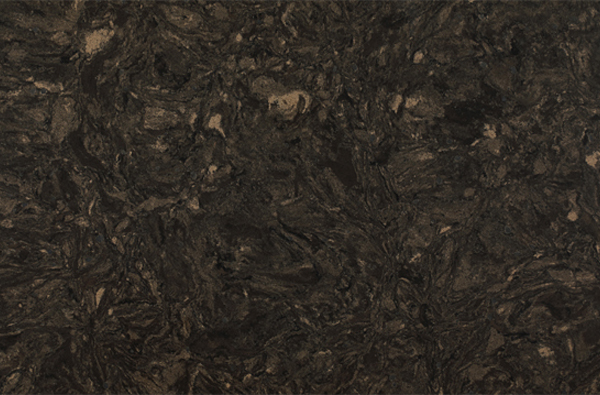 Sansovino 7444
All'antica in engineered quartz surface – Sansovino
Jacopo Sansovino (original name Jacopo Tatti), renowned sculptor and architect, introduced the style of High Renaissance in Venice. Sansovino by Quantra pays tribute to the legend by creating exotic marble looking engineered quartz surface with classical antiquity.
Sansovino by Quantra has both tranquility and momentum. It has chocolate and chestnut fusion base with golden apricot looking ornamental veins moving artistically across the slab thus creating fine balance of art and motion across the surface.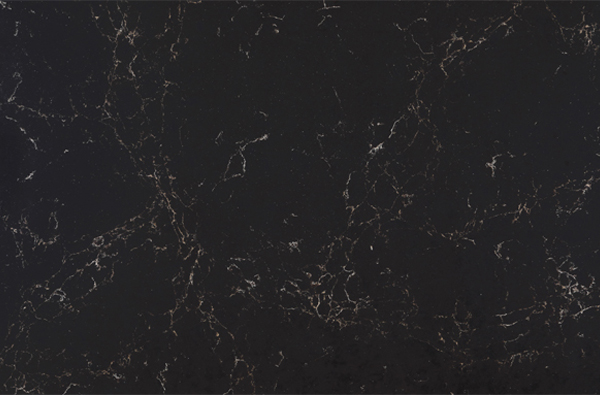 Agnolo 7111
Opulence and luxury in engineered quartz surface – Agnolo.
Agnolo by Quantra is rich in detail and sophistication. It has dark black background with presence of seashell looking remains and luxurious looking thin white veins interspersed throughout the slab to add movement and depth.
Agnolo by Quantra surpasses the physical beauty of real precious black marble that has never been witnessed in the engineered quartz surface industry.