The "Nights and Days" Palace has been awarded the "Best stone work in architecture" award, 2019, organized by the Polish magazine Swiat Kamienia.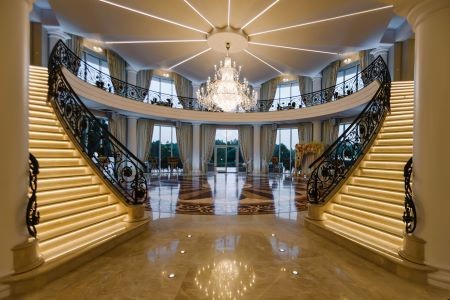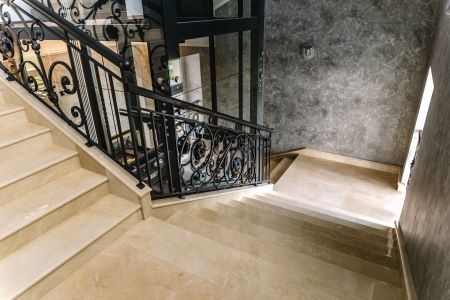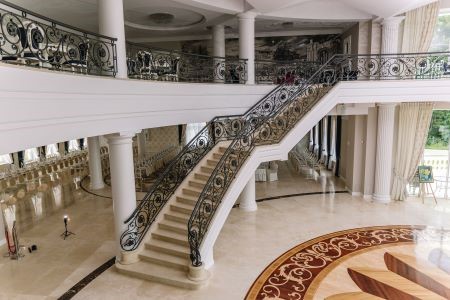 Name of building: Palace "Nights and Days"
Place of building: Nowa Pogorzel near Mińsk Mazowiecki
Architect: Halina Grązka
Import, cut-to-size and instalation: Focus-Stones, Warsaw
Stones used: Spanish marble Crema Marfil and Emperador and some more.
Approximate size of Project: floors, stairs, cut to size by waterjet - about 1200 square meters
Completion of Project: 2019.