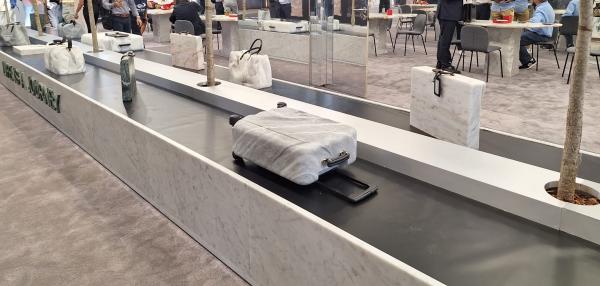 At a turbulent moment for the natural stone industry, with economies slowing almost everywhere, and alternative materials continuing to penetrate into its market share, it would be too much to expect a trade show, any trade show, to change the direction of the momemtum. Yet, Marmomac fair 2023, held in Verona (Italy) from 26 to 29 September, did give a glimpse of what kind of natural stone industry we may end up having in the future.
Just going through the different pavilions it became clear that there was less and less of the usual polished slabs on display, more and more experimentation in new textures and finishes, and more attempts at design. As always, it was mostly the Italian companies which showed the way, be they as individual exhibitors, or as part of the official Marmomac side events. Never before was so much quartz slabs shown by the exhibitors, especially by companies from India.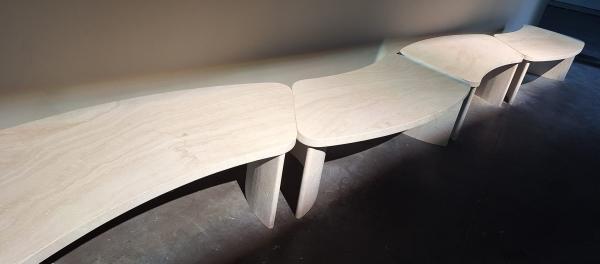 MAPSLATE, Italy
In machinery, too, the constant improvements in automation and safety measures, point towards a new more sophisticated processing in any factory.
In terms of visitors the number from Europe exceeded expectations, there were clearly less Americans, surprisingly less from the dynamic Gulf countries, more visitors than before from North Africa and Mexico, and more or less the same from Asia.
We publish here just some of the more striking displays in the fair. There was certainly a lot of 'wow' factor in terms of creativity.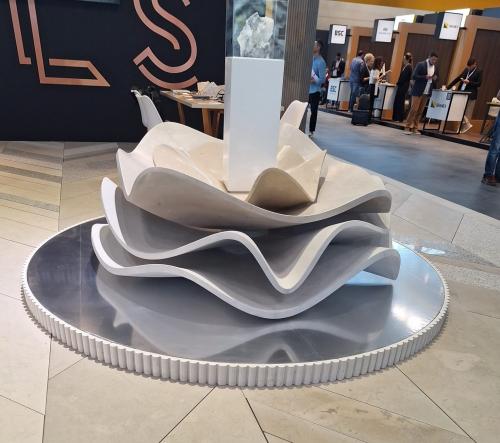 ALS, Portugal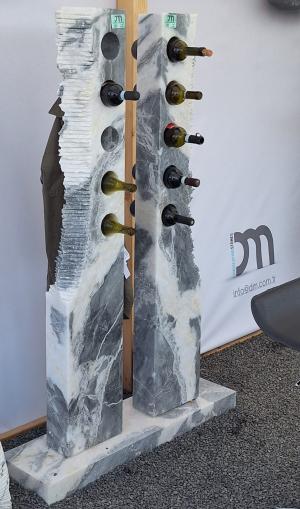 DM, Turkey
AATC, Italy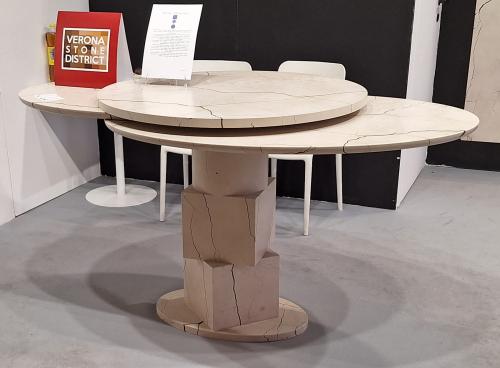 NORDEXPLO, Italy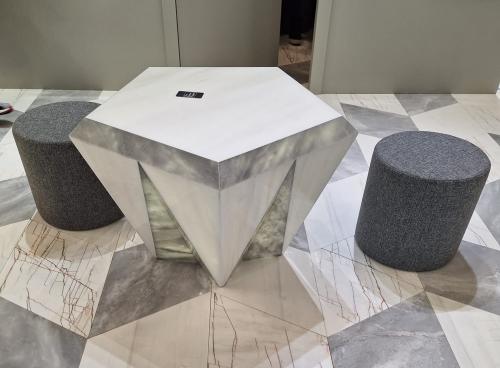 TRAVERTEN, Turkey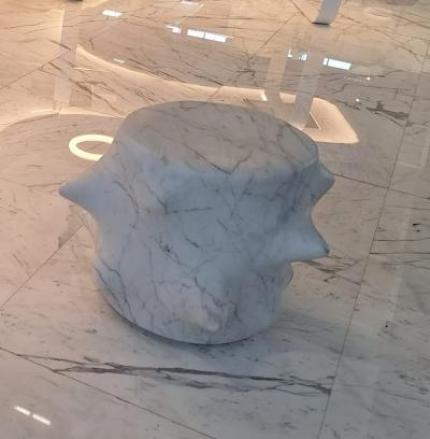 SAGEVAN, Italy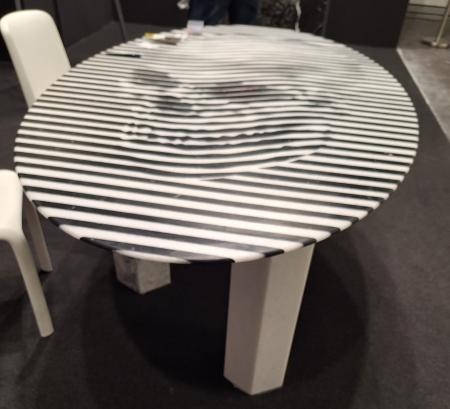 SILVESTRI MARMI, Italy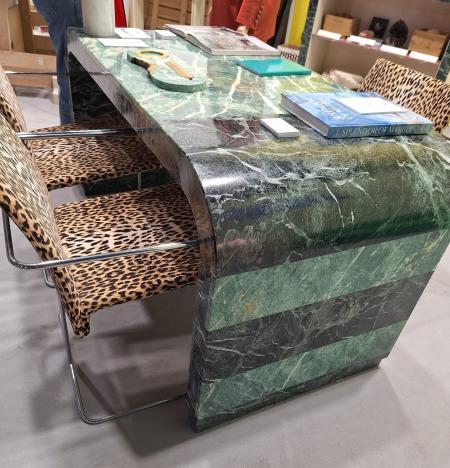 DEMETRA, Italy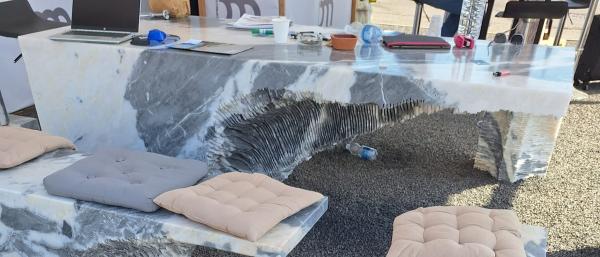 DM, Turkey