The construction industry in the Middle East has now revived once again after some years of low activity. During 2023 the demand for natural stone, consequently, is also increasing all over the region. We publish below  opinions from 4 different countries of 4 prominent businessmen in the natural stone industry of how they see the market evolving and what are the trends in their respective countries.
A. Rahman Al Amin, LUXURY LAND, Jeddah Saudi Arabia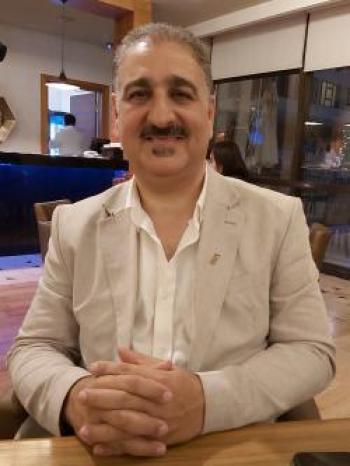 During the next 10 years the Saudi market is going to be a very dynamic market, with rising tourism becoming a big motor of demand. Demand in stone will obviously increase since there are so many projects going on or planned. For example, 40 million sqm of old city was destroyed and rebuilding will start soon. This project is estimated to be worth 1 trillon US dollars. In total there are more than 5300 projects announced and are in different phases till expected completion in 2030.  Almost all the natural stone is imported. As for local stones, Riad Stone is popular, white limestone from Riyadh, yellow and cream sandstone from Riyadh are popular too. Porcelain in 2 cm is used increasingly for wall claddings.
Ahmed Abd Al Hamid, TECHNOMARBLE, Egypt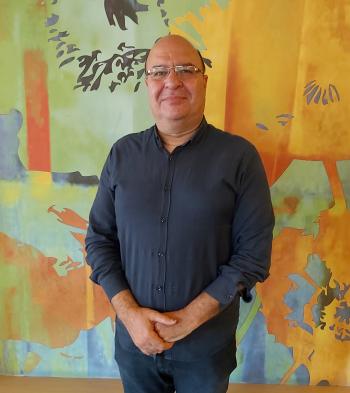 The industry in Egypt has 3 classifications: marble, granite, artificial materials.
Export of local materials has gone up a lot due to devaluation of the Egyptian pound. The main markets for Egyptian exports are Libya, South Korea, Saudi Arabia, USA, France. We expect more exports of local materials in the future. Regarding imported materials for the local market, 60% come from Turkey, around 20% from Italy, and another 20% from Spain. Egypt imported 7000 containers of Black Galaxy from India last year. This year the amount could be more.
With respect to local granite, Chinese companies are making investments, making granite cutter slabs. The Chinese are exporting Egyptian granite all over the world. So Egyptian granite is now very popular all over the world.
Regarding artificial stone quartz is exported in small quantities. Last year big format porcelain slabs made its presence in Egypt. But the mentality in Egypt is more towards preference for natural stone 
Yahya Al Sayyad, TRAVERTINE COMPANY PLC, JORDAN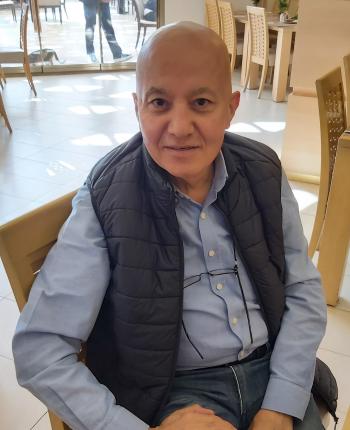 In Jordan we have a lot of stone but it is not available in sufficient quantities. The demand is higher than availability so imports come from Turkey, Italy and Portugal, and also in smaller quantities from Greece. From India slate is imported.
Nowadays one needs to constantly look for new colours. The youth, they are open to new trends. Quartz is taking a big market share, especially in kitchen tops and decoration panels inside the house. Porcelain is beginning to enter the Jordan market now. Many people have stopped buying natural stone. But in the premium segment of the market natural stone is the choice.
Mohammed Ali Al Shaba, NATURAL STONE TRADING LLC, UAE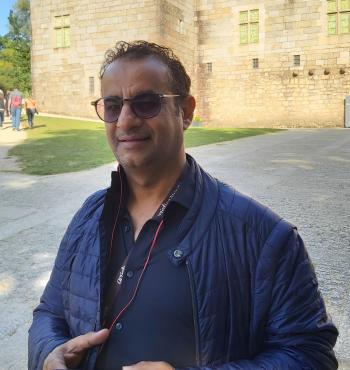 The stone industry in the Emirates is now improving. The market for slabs and cut to size is getting better all the time. Other countries focus also on quarries, but this is not the case with Emirates. Huge orders for stone are being placed from Turkey, Spain and Portugal. From India we buy slate, sandstone and granite. We are always looking for new materials. There is growing awareness in the country that we need to choose durable materials and this benefits the demand for natural stone.