The Macael Awards, organised by the Association of Businessmen of Marble in Andalucia celebrate the 30 anniversary. The winners of this year´s edition are the following:
Design Award


"Parque Comercial Nevada" (Nevada Shopping Center), in Armilla (Granada), Spain. Promoter: Tomás Olivo López. It is one of the largest shopping centers in Spain, more than 200,000 square meters between the two floors and clad in natural stone of three centimeters thick, through the ventilated façade system. Its interior is pave in marble Macael White, Green Guatemala and Royal Green.
International Award for North America

"MCA Systems Inc.", Houston (Texas) U.S.A..Natural stone´s distributor enterprise, for their trust in the companies of Macael to execute private mansions projects taking advantage of their professionalism, being evident in works as Bailey Project in Texas, which highlights the flooring, placated, windows and arches moldings, the extensive cornice and the balustrade.
International Award for Latin America

"Torres Alrio" (Alrio Towers), Buenos Aires (Argentina). Two sets of five towers composed of 27 floors each, connected by bridges, made with 24,000 square meters of Silestone and Dexton.
Designed by Architecture Atudio composed of Flora Manteola, Javier Sánchez Gómez, Josefina Santos, Justo Solsona, Sallaberry and Damian Carlos Mink.
International Award for Asia


"International Investment Construction Company, J.S.C.", represented by Mr. Alexander Khachanian, who firmly believes in the ability of companies in the region for the implementation of projects throughout Russia. Specialist in private homes.
International Award for Africa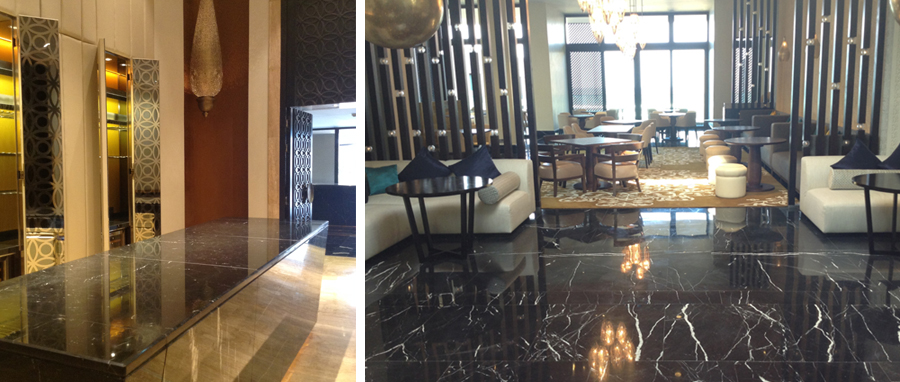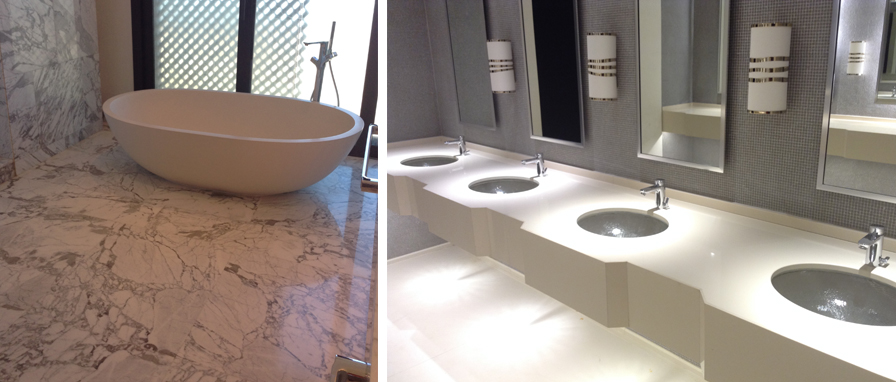 "Four Seasons Hotel 5*, Casablanca (Morocco), owned by the INVERAVANTE S.A. Company.. A total of 17,000 square meters has been used in this project of the Architecture Studio GA Design International.
International Award for Europe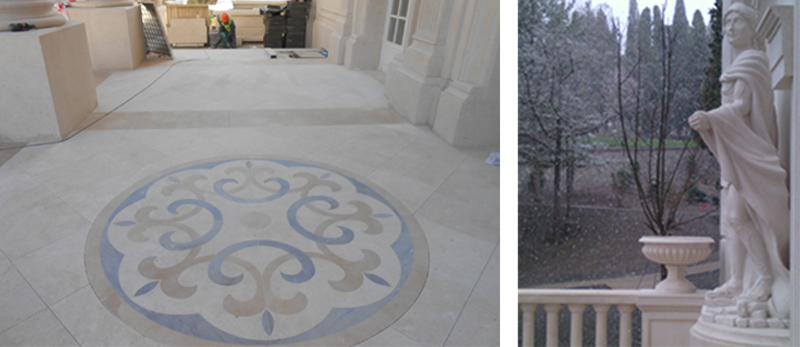 "MARTI & DEBA, S.L.", founded and directed by Ángel Martínez and Francisco Úbeda, specialized in integrated projects of high standing construction and decoration both nationally and internationally. In this case, Macael companies have collaborated in the supply of materials, production and placement of natural stone in the renovation and maintenance project of the building NOVYI Kuchuk.KOY, in Crimea, being this Villa a jewek of Russian symbolism of early last century, considered a cultural monument.
National Award

"Rafa Nadal Academy by Movistar", located in Manacor (Mallorca), Spain. Materials: Dekton and Silestone. Architect / Designer: David Iglesias. Promotor: Center Sportiu Manacor.
Institution Award: "Foro de Marcas Renombradas Españolas" (Spanish Brands Forum)
Communication Award: "Hearst Design Group"