The Association of Businessmen of Marble from Andalucía has announced the MACAEL AWARDS, now in its XX1X edition. The projects in natural stone that have resulted winners in 2015 are the following:
Design- Craftsmanship
Family Mausoleum in Vila-Real (Castellón)
With strong symbolism with sculptures of 2.30 metres. In the different sculptures that form part of the Mausoleum, one can observe the perfection and details in each one of them.
Architects: Pascual Mata Sebastiá and Javier Lahuerta.
International-North America
Prudential Headquarters, Newark, New Jersey (USA).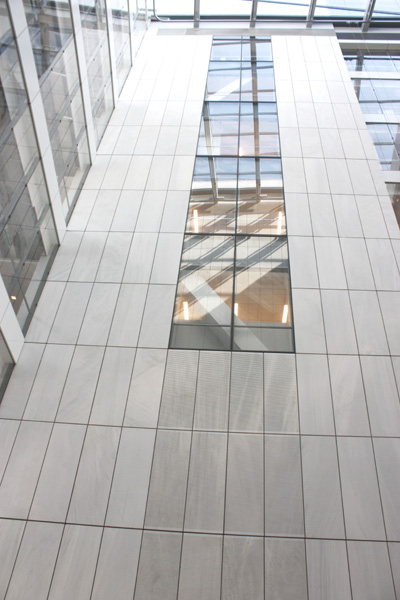 More than 8000 sqm of marble Blanco Macal cladding have been used, in the sanded finish, in common use interior areas.
Developer: SIP Properties
International - Latin America
Residential Building Anacanoa Tower, Santo Domingo (Dominican Republic).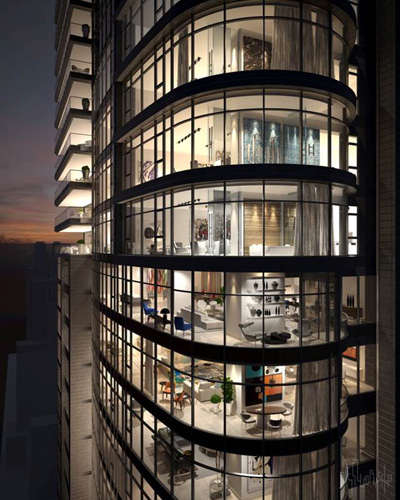 It is considered the most luxurious and highest building in Santo Domingo. It has 40 floors cladded in its interior with 45000 sqm of Blanco Macael combined with other marbles.
Developer: Jesús Rodriguez Sandoval.
Architectss: Daniel Pons, Angel Gómez Canaan and Nancy Tavares.
International- Africa
The University of Argel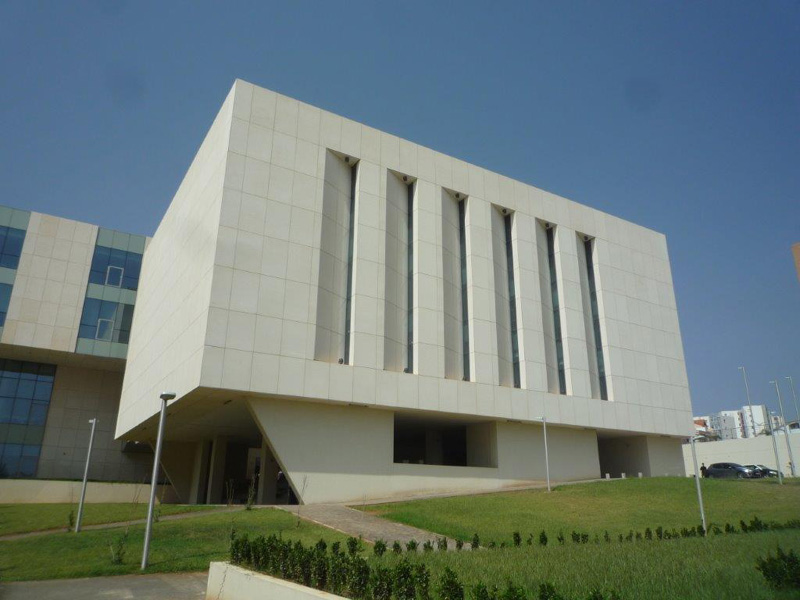 For the construction of the building of the Higher School of Hotel and Restaurants Management of Algeria. The building cladded with ventilated facade, using the system "HONEYCOMB" with limestone to obtain pieces of big format with great reduction in wieight.
Developer: Société D´Investissement Hoteliere
Architects: Sendarrubias&Hernandez, Arquitecture&Engineering, S.L.
International- Europe
Showroom Moscow (Russia).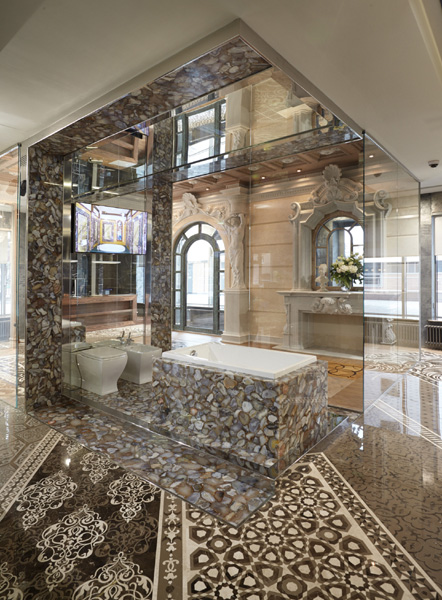 The techniques of Waterjet have been used for the execution of an exquisite work of marquetry with a final spectacular result that can only be achieved with the possibilities offered by natural stone. Represents the best shop window to show the capacity in the execution of the work in stone.
The MACAEL AWARDS also recognise the work done by institutions and persons in favour of the Macael area. In this edition, the winners in these sections were:
Institution:The Community of American Society of Interior Design (ASID).
With headquarters in Washington (USA), it has more than 24000 members. It currently collaborates with the companies of the area of Macael marble.
Communicator: David Bisbal Ferré
The singer from Almeria with millions of CDs sold and having several international awards, he has never forgotten his roots, being its best Ambassador, and for his support to the projects of the companies of the area.