The Kandla Grey Sandstone is one of the most popular stones from India and also in the international markets. This stone had been quarried for generations, currently there are people from the third and fourth generation working in the industry. The big industry built around Kandla Grey means there are as many as 150000 people employed directly or indirectly. The industry remains unorganised, there would be more than 100 companies dealing with the material.The key positive property of Kandla Grey is that it is a hard sandstone which makes it resistant to frost. It cannot be cut in the marble cutters or granite cutters or by wire saw.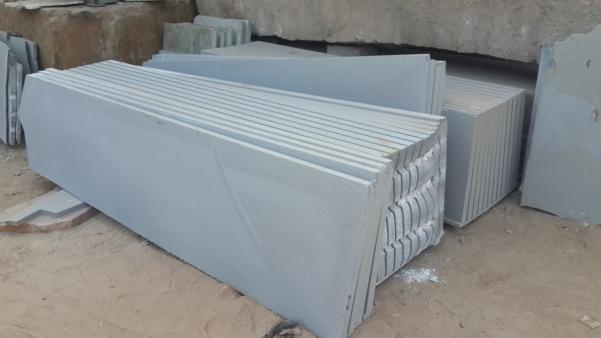 QUARRIES
The quarries of Kandla Grey are huge, stretching over a 125 km belt in the Bhilwara and Boondi districts of the state of Rajasthan in north India.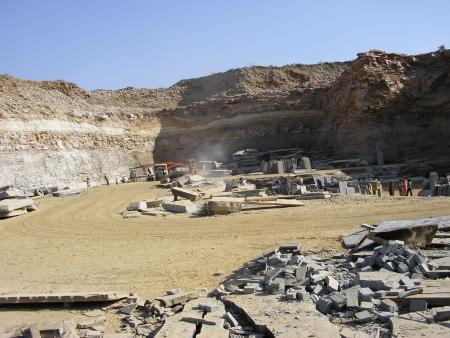 VARIATIONS
Kandla Grey comes in 3 colour varieties- Grey, Brown and Red. The Brown variation comes in the light and dark shades. The Red variety is limited.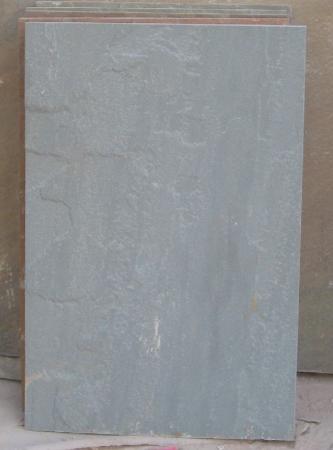 FINISHES
The material is sold commercially in the natural finish and also in flamed, honed, shot blasted and polished finishes.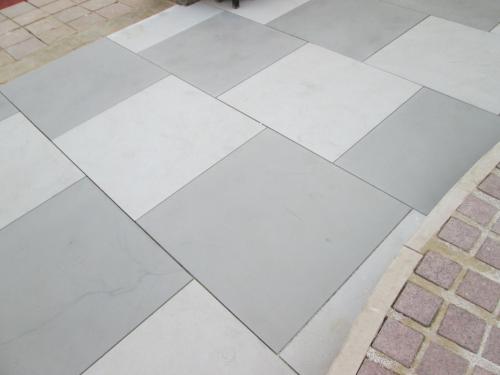 Finish: Honed and shotblast 
APPLICATIONS
The biggest application of Kandla Grey is in landscaping, especially as a paving stone. As a paving stone it is usually sold in sizes 60×90 cm, 60x60 cm, 60x30 cm, in 22 mm calibrated thickness.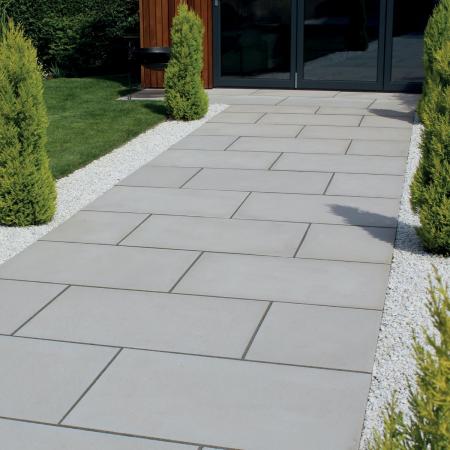 MARKETS
The biggest market for Kandla Grey is the European countries where it is commercially sold as a grey quartzite. UK and, especially Germany, are main destinations. In UK it is commercialised under the name Raj Green. One reason for its popularity in Germany is its similarity to the local sandstones. North America is another good market. In recent years demand in the Gulf markets has also picked up, in these countries the flamed, flamed plus brush, and honed finish, are popular. Kandla sandstone is known as grey quartzite stone in the region.
In terms of volume an estimated 400  containers of this stone are exported every day. The consumption in India is estimated to be around 1500 containers per day, and continues to grow.
Note: Thanks to Mr Laxmi Kant Jain for the information provided.