In the 2015 edition of the Marmomacc fair in Verona (Italy), held from 30 September to 3 October, "The Italian Stone Theatre" was presented, a project made by Raffaello Galiotto and Vincenzo Pavan to demonstrate what design and technology can achieve when united to the unique possibilities of natural stone.
Divided in two sections: materials and technology, in the first one the exhibitions "Carpets of Stone" and "Lithic Vertigo" were displayed. The technology section was represented by the exhibition  "Digital Lithic Design".
LITHIC VERTIGO
Three-dimensional installations conceived as islands where walls, stairs and ramps highlight the potential of stone, in mechanical terms as well as expressive quality in interpreting architecture through various building components.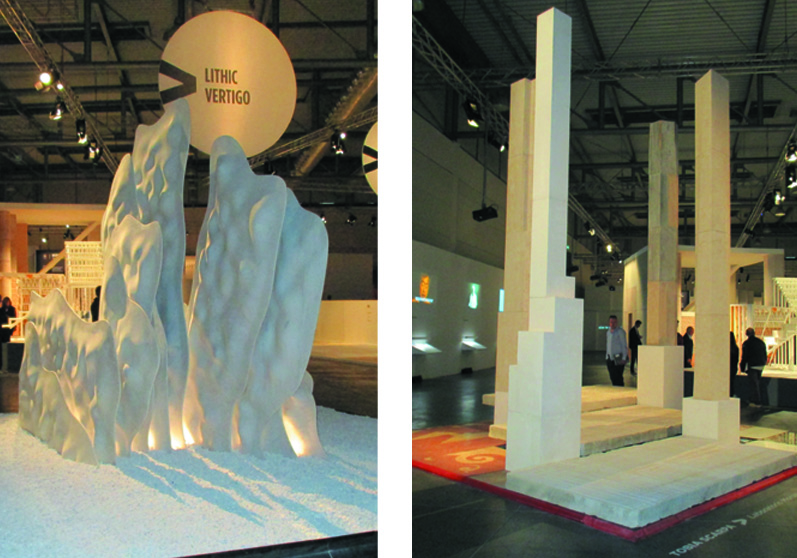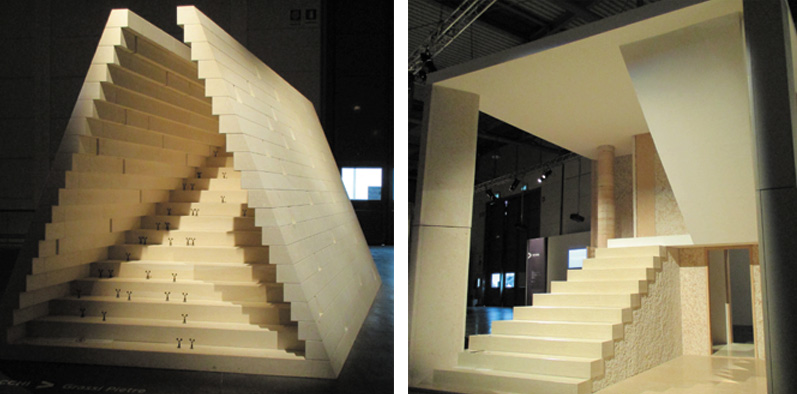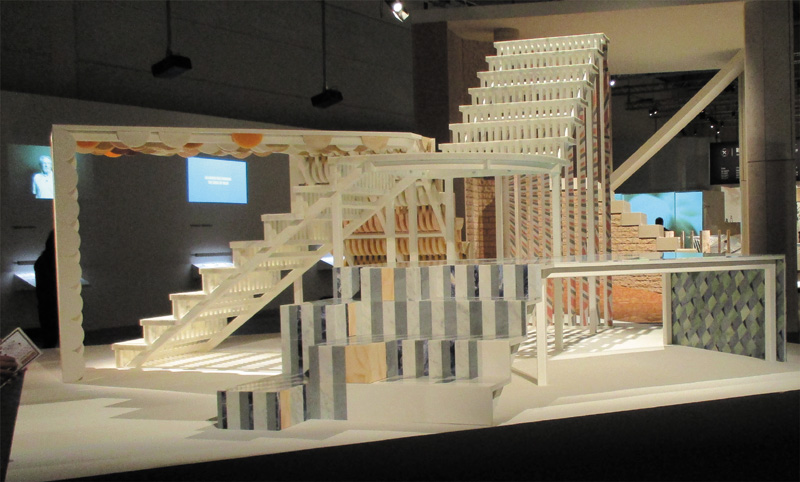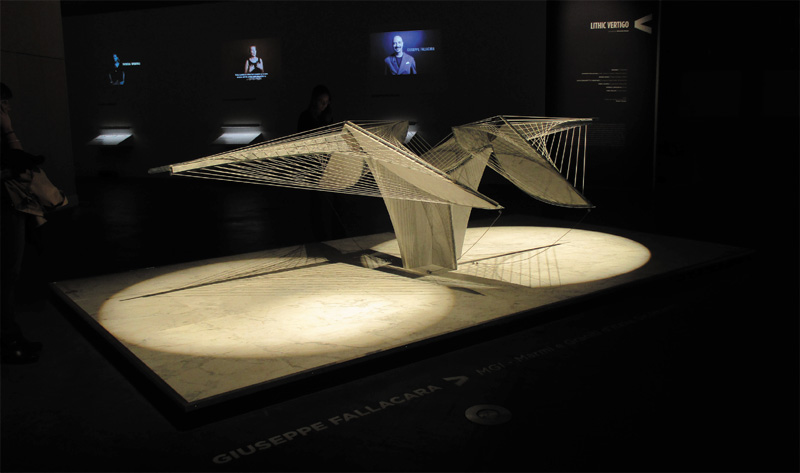 Designer-company combinations: 
Max Dudler - Henraux
Giuseppe Fallacara - MGI - Marmi e Graniti d'Italia
Kengo Kuma - Franchi Group
Luca Scacchetti - Consorzio Tutela Pietra della Lessinia
Tobia Scarpa -Laboratorio Morseletto
Patricia Urquiola - Budri
Cino Zucchi - Grassi Pietre
CARPETS OF STONE
This exhibition is a collage of carpets in marble conceived by international designers who have collaborated with Italian companies in the stone sector:


Giorgio Canale - Cereser
Giuseppe Fallacara - Pimar
Gumdesign - I.E.M.
Setsu & Shinobu Ito - Ferrari & Cigarini
Josep Miàs - CPT Italporphyry - MEC
Pongratz Perbellini Architects - Decormarmi
Vincenzo Latina - Freri e Brignoli
DIGITAL LITHIC DESIGN
This exhibition seeks to highlight - through the creation of a collection of experimental works in marble - the potential of the technological excellence and capacity for transformation of the Italian stone industry together with conventional and digital design.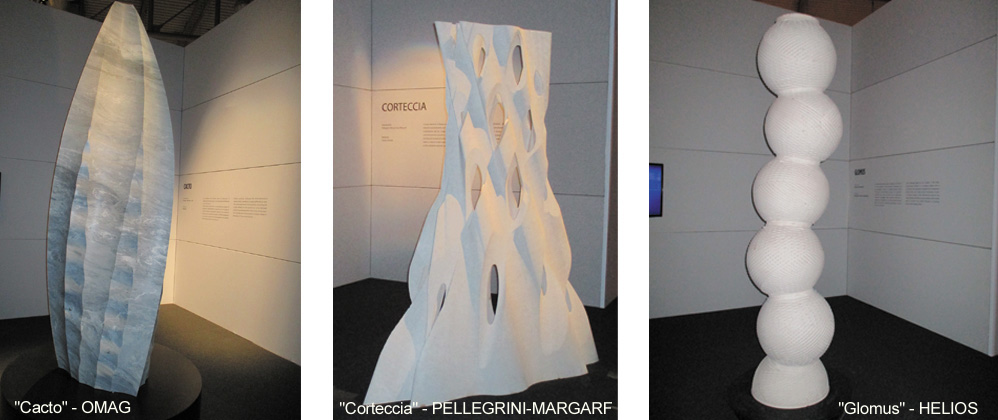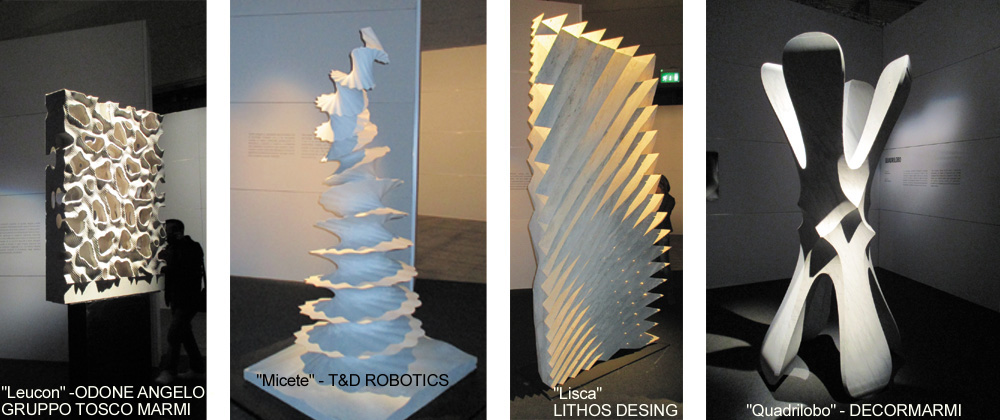 Companies taking part:
Antolini, Breton, Decormarmi, Denver, Donatoni, Gmm, Helios, Intermac, Lithos Design, Odone AngeloGruppo Tosco Marmi, Omag, Pellegrini-Margraf and T&D Robotics
Information provided by ZED_COMM