The Hungarian Parliament, located in the capital city of Budapest, on the banks of the river Danube, was built to commemorate the millennium celebrations, and took as its model the Westminster in London. Now, coinciding with its centenary in 2002, the building is being restored. The Hungarian company Reneszánsz RT., the biggest stone company in the country employing 300 people, has been charged with the restoration project.
The architect in charge of the original project was Imre Steindl. The work began on 12 October, 1885, lasted around 17 years and an average of 1000 workers were employed constantly.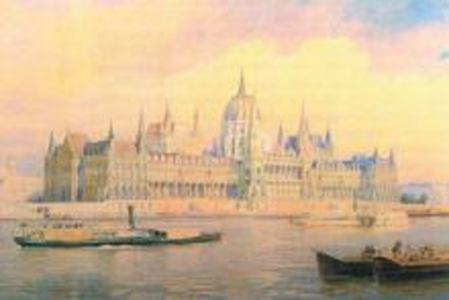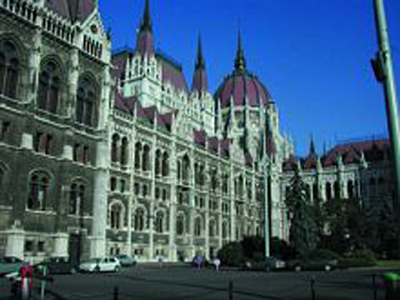 The impressive result is a mixture of eclectic style, neo-gothic, renaissance and barroco and is one of the biggest buildings in the world that functions as a parliament. It measures 628 metres in length and has a surface of 17700 square metres. The facade of 250 metres length is formed by decorated arcs with gothic and renaissance motifs and is crowned by a central dome of 96 metres and innumerable gothic towers.
The construction of this majestic building was the biggest economic investment of its age. Moreover, since the builders used the techniques and Hungarian craftsmanship wherever it was possible, entire industries flowered during the years the construction lasted. The total cost was 38 million crowns ( 20 millions above the initial calculations).
More than 176000 cubic metres of earth was moved, about 40 million bricks were built and more than half a million of ornamental stones for the decoration of walls were used (30000 cubic metres of stone).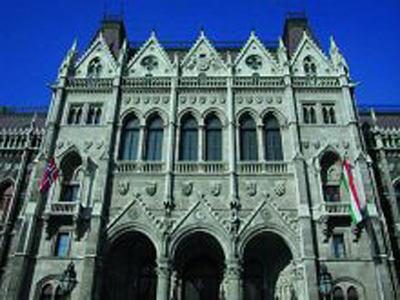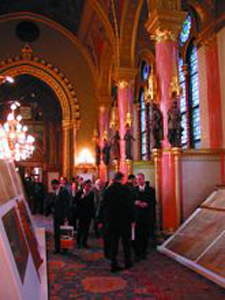 The colossal Parliament holds almost 700 rooms. The halls are grouped in the lower and the first floor. In the hall of the main staircase we find eight of the columns that support the weight of the roof, built of granite (they were cut from the same block of granite), they are of 6 metres height and each weighs 4 tons. The walls were built predominantly of bricks and, as we have pointed out, a lot of stone was used for its decoration, stone worked upon that was installed as cladding for the exterior walls of bricks.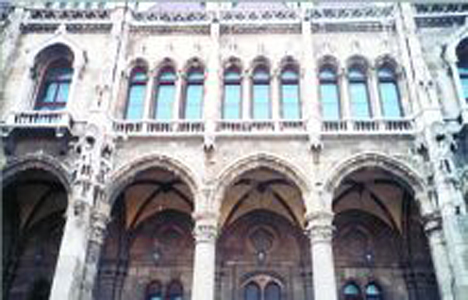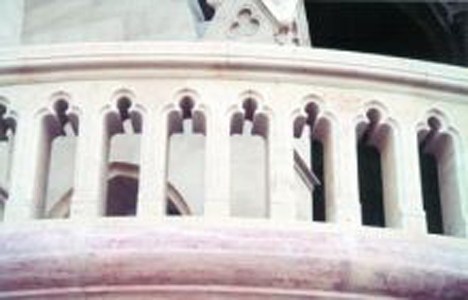 In the year 1896 the ceremonial session of Parliament was held with the exterior completely finished. However, the interior was not built till 1904, however, it has been used as Parliament since 1902, thus last year the centenary was commemorated.
In the interior we can find 90 statues that represent the history of the country. The interior spaces were built with the best materials an with painstakingly artistic works, always trying to use Hungarian materials as well as the best factories of the country. The result : a colossus work of art that already has more than 100 years behind it contemplating the beauty reflected in the serene waters of the Danube.