Steel Grey is one of the most popular granites from India, it remains in fashion three decades after it was first quarried.
The quarries of Steel Grey are located close to the Black Pearl quarries, a distance of only 10 km, in Gurujaypali, in the southern state of Andhra Pradesh. There are about 20 to 25 quarries operating in 2022. The granite comes from hillock deposits. The production of the material is around 35000 to 50000 cubic metres per month.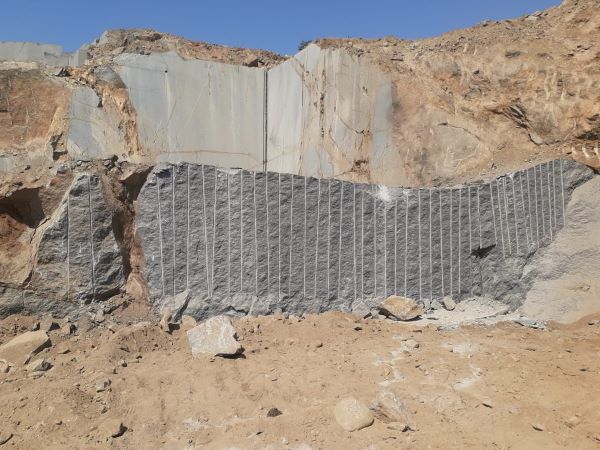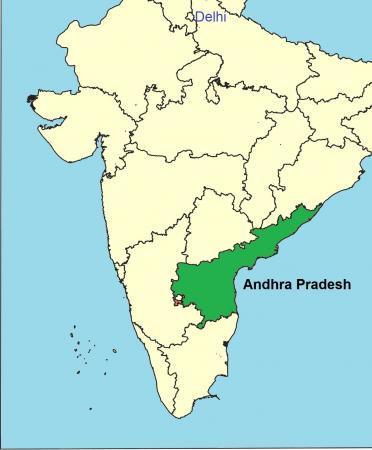 VARIETIES OF STEEL GREY
There are around 3 to 4 varieties of Steel Grey but it is, by and large, a consistent material. The colour being dark grey and available in large quantities, it is used frequently in projects, especially in China and Taiwan. It is also relatively soft with a hardness of 6 on the Moh scale.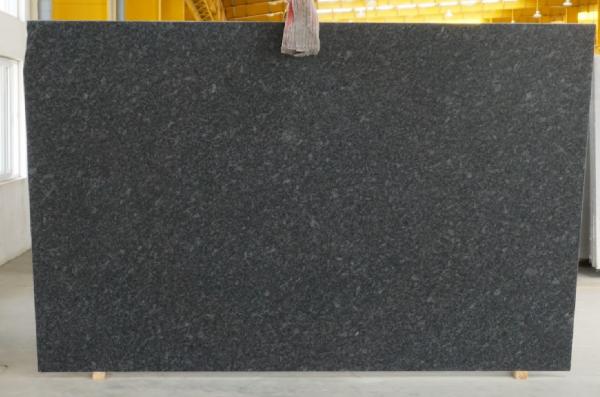 Steel Grey has been in the market now for around 30 years, so it is well known in the natural stone industry. It is supplied by the Indian factories in the form of slabs, thickness slabs for funerary monuments, tiles and also for applications in both interior floorings and outdoor pavers, as well as cladding. Steel Grey tiles are especially popular in the European countries though North America is also an equally important market. While Steel Grey is the consensus name for this granite, Silver Grey is also another name given for this material. In South America the material is known by the name Caledonia.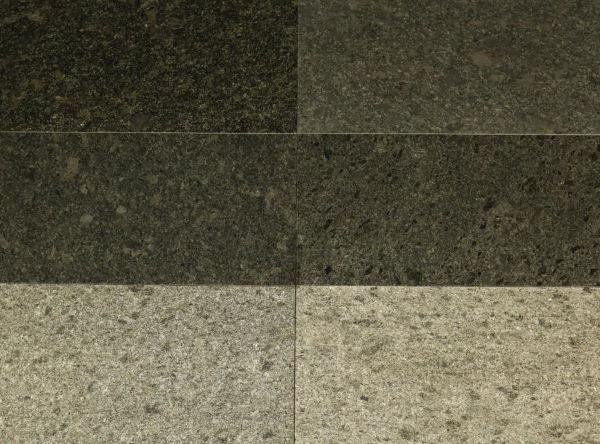 FINISHES
Steel Grey allows for multiple range of textures. While the most popular finish is the polished, others like leather and brushed finishes are also done in big volumes. The flamed finish is done mostly for applications in exterior pavings. Another finish for this material is Lapatura (also known as the caress finish).
NOTE: Our thanks to Dr Ch. Rao, Mr Sahil Arora and Mr Praveen Tekriwal for the information and images for this article.