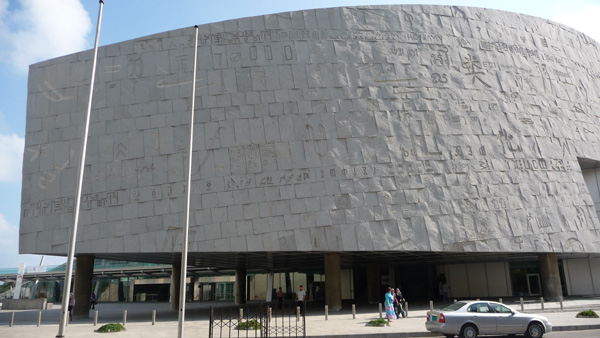 The Great Library of Alexandria in Egypt was considered one of the greatest sites of learning in ancient times. Founded probably in the middle of the third century BC , centuries later it gradually went into decline. It was supposedly burnt, at least partially, in 48 BC, by Julius Caesar, in accidental fire, and finally destroyed a few centuries later
Centuries later the Egyptian government decided to rebuild the library and the new Library was completed in 2002. One of the most spectacular aspects of this library is its exterior facade, this photoreport highlights some of the technical aspects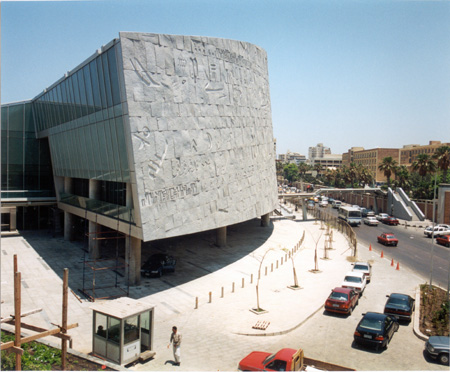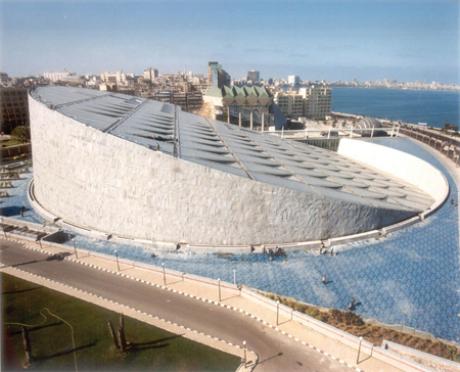 Cladding area: 40,000 m2
Stone type / quarry location: Grey Shulman, Aswan
Manufacturer. Granita Aswan
Installoer: Haz Marble
Typical stone dimensions: 20 cm thickness – 1.8 metre height up to 1.5 cm width (around 1.3 ton weight each stone)
Contractor: Radia Trevi, Arab Contractors & Balfour Beatty.
Architect: Snohetta -Hamza Associates consortium.
Time to complete: work time began 1995 to 2001, and the complex was officially inaugurated on 16 October 2002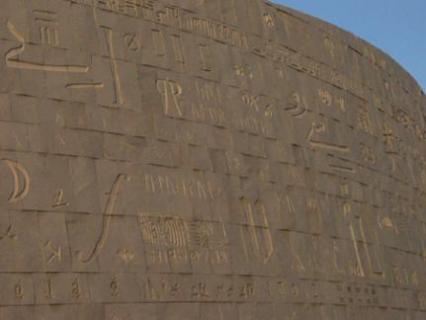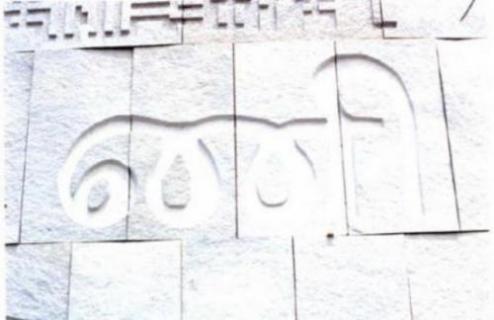 Challenges?: Panels were split face and strict limitations were made to meet a smooth facing and jointing. Due to the irregularities,  outcome of the splitting process in achieving the requested tolerances in the stone  facing, time and wastage was out of control and hard to manage. The tolerances were not more than 15 mm which made the starting of the job production impossible. The tolerances were eased eventually after hard negotiations with the architects which led for the completion of the project.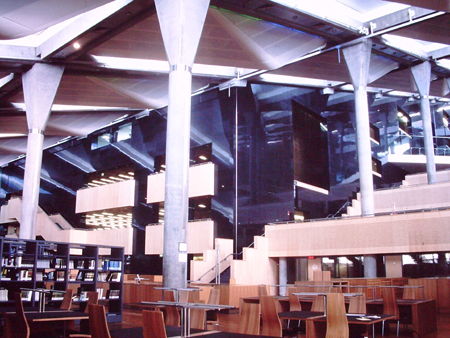 Note- Our thanks to Mr Deniz Yesilkaya for photos and text.