The Emporis Skyscraper Awards are architectural prizes for skyscrapers that stand out for their design and functionality. In 2022, the winning building was "The Valley" complex.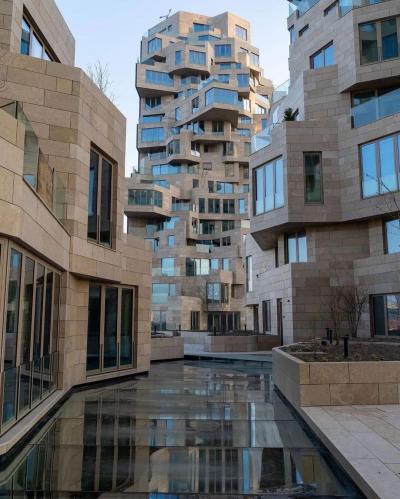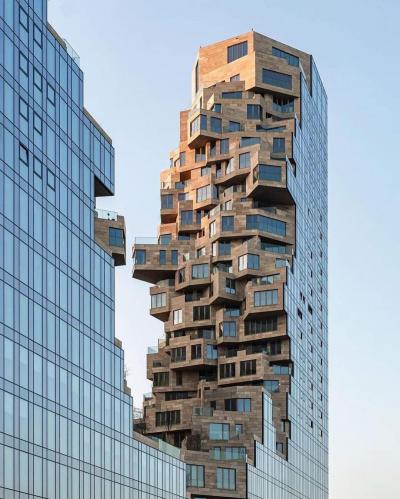 Erected in Amsterdam (The Netherlands) in the famous financial district of Zuidas, it consists of three towers with large open areas, is 100.50 m high and has 29 floors. It is a modern multi-purpose building, a skyscraper whose structure is in the form of stacked boxes combining stone and vertical vegetation, designed by the landscape architect Piet Oudolf to show the diversity that nature has to offer.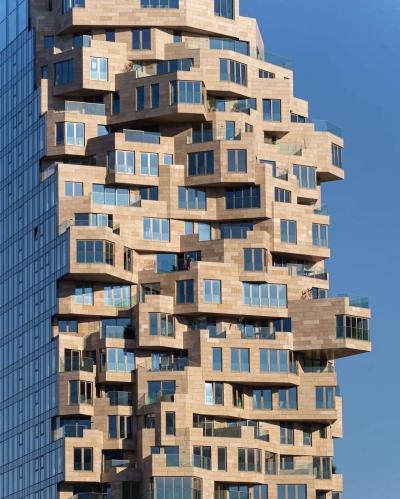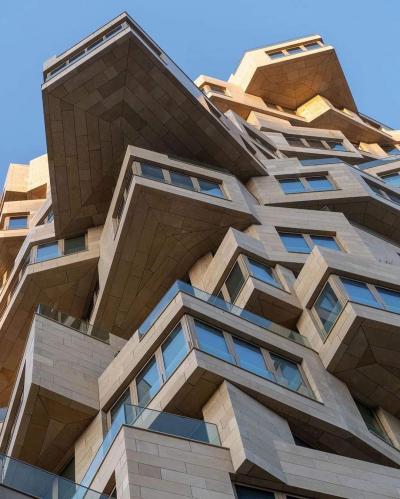 The terraced and irregular façade, floors, stairs and roof are clad with natural Cenia stone from the quarries of the company Marbres Castell de Tarragona through the intermediary of partner M.C. Kust. The material supplied amounted to 25,000 m2 of aged Cenia stone of large dimensions and different thicknesses for a total of more than 40,000 different pieces, unique pieces in terms of colour, veining and size.
On the ground floor there is a large hall for the use of all residents called The Grotto completely clad in Cenia stone and accessed via two large staircases.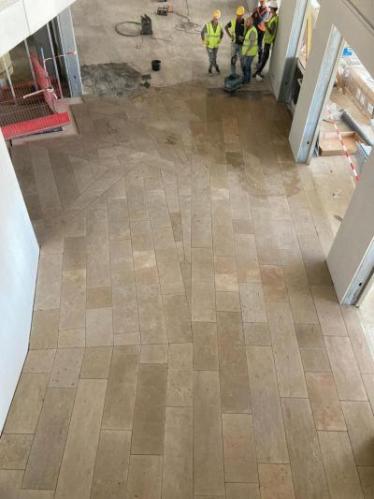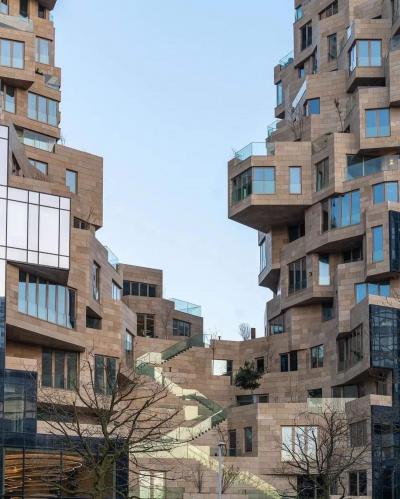 The technical challenge of the project was to reference each of the pieces, as they were all made to measure. It was a complex work of elaboration and technical coordination between architects, designers and the factory's workmen, with an optimum result in terms of the quality of the material and the end of the work.
The company Marbres Castell specialises in special works and stonemasonry works, as well as in the restoration of old buildings. Cenia stone is a material especially suitable for façades, paving and works in general where weather conditions are harsh. It is a limestone of great hardness, very versatile, resistant, durable and easy to clean, which offers a variety of possibilities in the field of construction and design, where it admits all types of finishes.