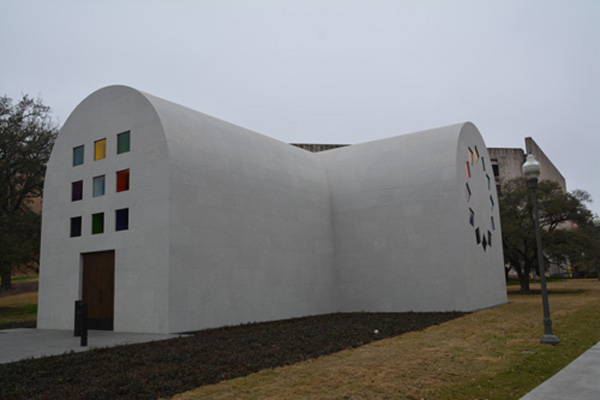 The Museum, located in Austin University, is an homage to the well known artist, Ellsworth Kelly, who died in 2015, before the project was completed. The painter, sculptor and print maker, himself chose the stone material for this project and was involved in every detail of the project. The façade reflects the philosophy of the artist.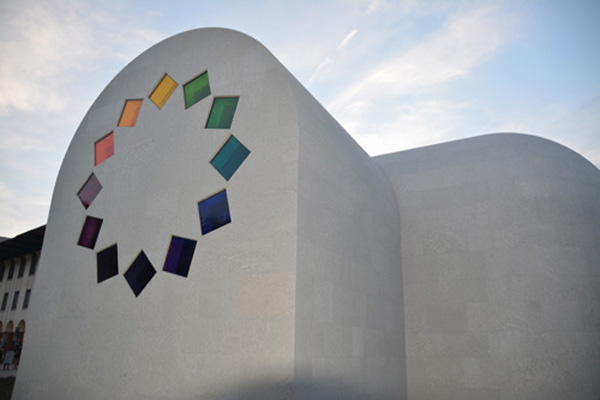 The project, finalised in 2017, was demanding in terms of perfection in the pieces. The material needed to be of one colour and different structures, and stone pieces from different blocks were placed together to achieve the desired effect. Moreover, the curved pieces went in one or two directions.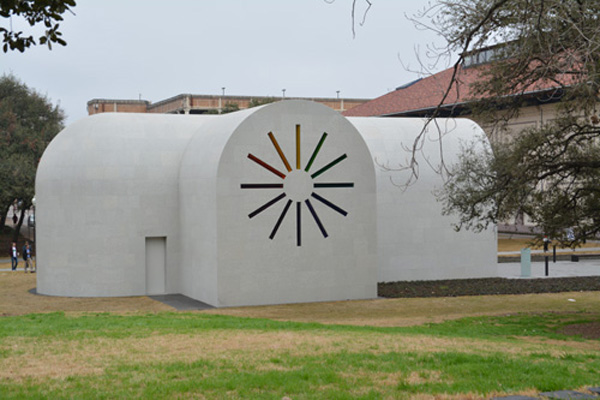 Project- Ellsworth Kelly Museum, Austin University, Texas, USA.
Designer- Ellsworth Kelly
Stone Project Management- Architecture Granite and Marble, Texas
Stone supplier- Bateig Piedra Natural, S.A., Spain.
Material- Bateig Galaxy (Spain).
Installer- Brazos Masonry
Quantity- Approximately 900 sqm in honed finish. Material delivery time- 5 months.