On the occasion of the first anniversary of the designation of the Landscape of Light (an area in the centre of Madrid comprising Paseo de Recoletos, Plaza de Cibeles and Paseo del Prado) as a UNESCO World Heritage Site, the streets of Madrid has been hosting from 7 October 2022 to 11 December2022 the exhibition of the Galician sculptor Manolo Paz, "The Distance that unites", a travelling exhibition that has been in Santiago de Compostela this summer and which tours places with a strong artistic and cultural heritage.
The places where this exhibition is installed are chosen with a view to integrating them into the space. In Manolo Paz's own words, his works are "open sculptures for people to enjoy". Nature is the cornerstone of his artistic practice, and Galician granite is the material most used in his work.
Twelve works by the sculptor from Cambados (Pontevedra, Spain) Manolo Paz, can be seen in different corners of the centre of Madrid. These large sculptures, mostly made of granite, link up to seven museums and exhibition galleries.
The sculpture Horizont can be found in Paseo de Recoletos; Dialogue, Butterfly and Cut-off World are the three sculptures that can be seen in Plaza de Cibeles; Mehnir, Chapels and Transparencies can be found in Paseo del Prado, and in front of the Thyssen Museum and inside it is the sculptural group Stone Worlds.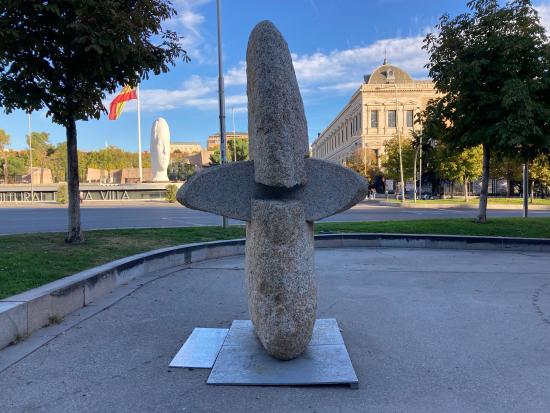 Horizont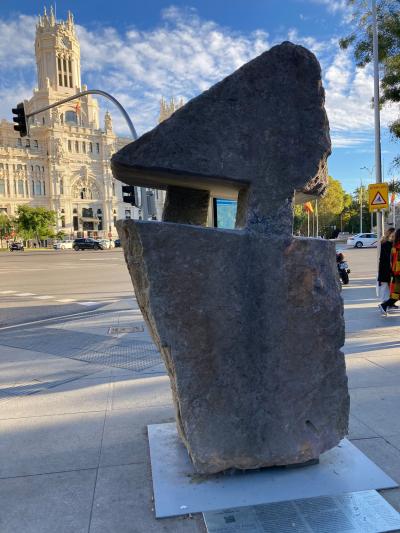 Dialogue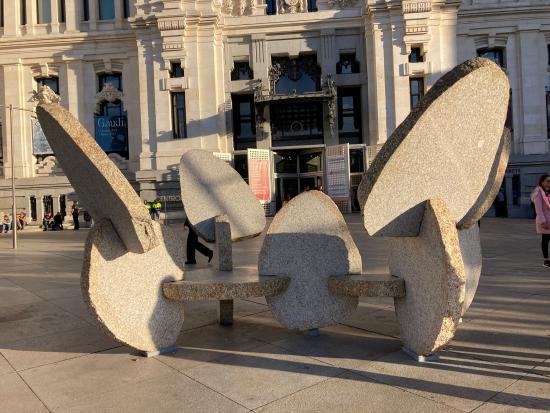 Butterfly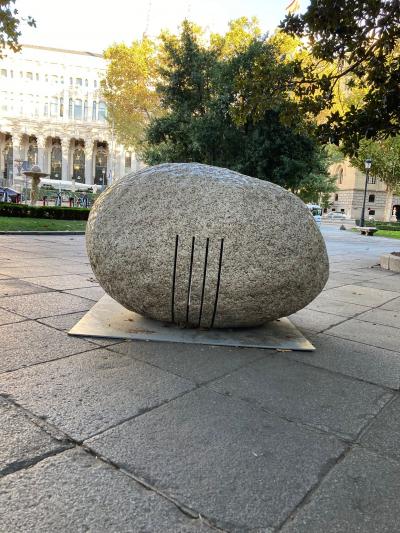 Cut-off World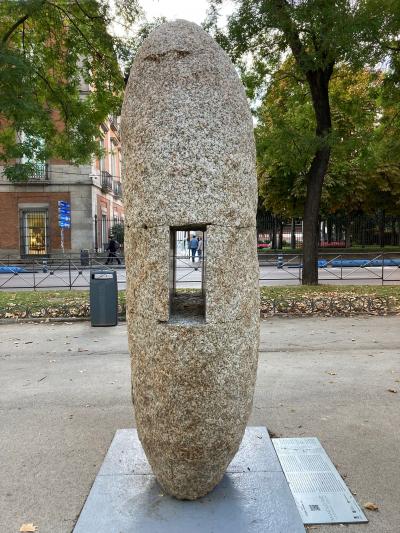 Menhir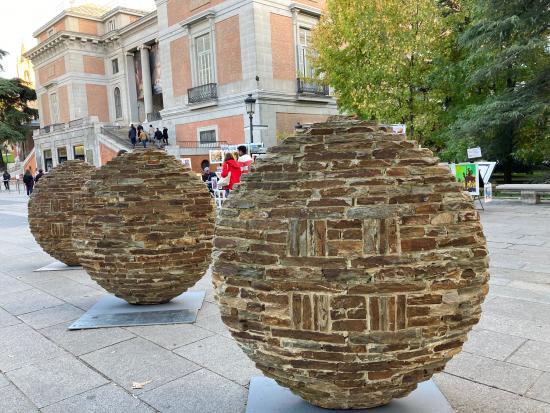 Chapels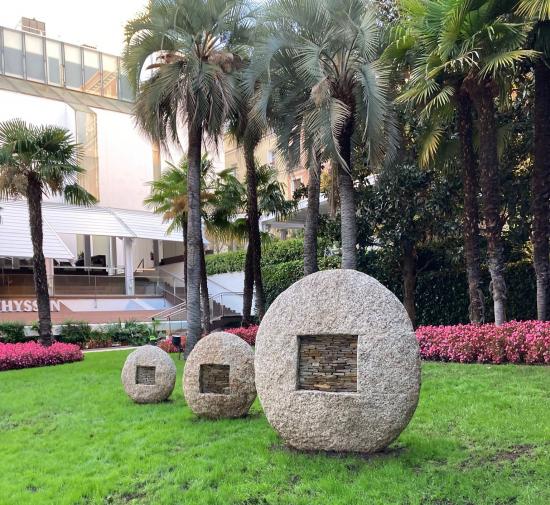 Stone Worlds
This exhibition is a collaboration between the Xunta de Galicia, in the framework of the Xacobeo year, the Madrid City Council and the cultural association Max Estrella.
About the sculptor: Manolo Paz, born in Cambados (Pontevedra, Spain) studied at the Escuela de Artes y Oficios Mestre Mateo in Santiago de Compostela and worked as a teacher at the Escola de Canteiros de Poio (Pontevedra). In 2010 he created the Manolo Paz Contemporary Art Foundation with the aim of preserving and disseminating his work and contemporary art in general by holding conferences, courses and seminars. He has a sculpture museum in Cambados, located in a natural space at the mouth of the Umia River. In 2011 he was appointed full member of the Real Academia Galega de Belas Artes de Nosa Señora do Rosario in the Sculpture section, and received the Galician Culture Award in 2016.
Photographs: Teresa González Díez