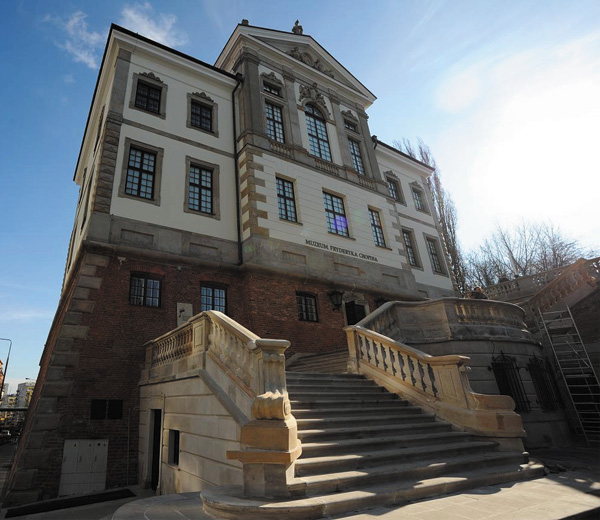 "This is not Chopin who needs us, we are the ones that need to warm up with the splendor of his fame and genius" – said Hanna Gronkiewicz-Waltz, capital's president, during the official opening  of the Fryderyk Chopin Museum in Warsaw. The building that honors the memory of the great composer is situated in the seventeenth-century Ostrogski Castle at Tamka Street. The works lasted several years. PAMIR, from Poland, was one of the companies that participated in the creation of one of the most modern museums in Europe.
Ostrogski Castle, also known as the Gniñski Palace, since 2005, by the decision of the National Institute of Chopin, underwent for substantial renovations to mark the 200th anniversary of the composer's birth, March 1, 2010 - the opening of the museum. In 2006, the studio Grzegory ARCHITECTS & Partners created a project for the reconstruction of the castle. Functions of certain areas were to be changed: basements converted into exhibition halls and concert venue, all installations in the building were planned to be upgraded or changed. Realization of this project began in May 2008.
The look of the indoors and Museum's exhibition was set in August 2008 by a contest organized by the Institute. The winner, an Italian studio Migliore & Servetto, contributed in creating a completely unique venture in the world of museology.
PAMIR proceeded to work at the Museum in the autumn of 2009. The Company was assigned to do the floors and stairs at all levels of the building, also bathroom countertops. For this works the architects chose three stones: Kashmir White in satin (floors and stairs), Absolute Black (level -1) and Star Galaxy -iridescent in gold Indian black granite, which was used for countertops in the bathrooms of the Museum. Altogether the company did 450 m2 of stone works.


"It was a privilege for us to carry out the work to honor the memory of great Pole" - says Paul Bereza, president of the company. This is a follow up to a PAMIR tradition as early as 1995; the 50th anniversary of the International Chopin Festival in Duszniki-Zdroj, the company gave the organizers the bust of the great musician made in stone, which today is exhibited in the local museum. The President of PAMIR was member of the Foundation's Festival.
Article published on LITOS Central/East Europe edition, 2010, vol. I