By Randy Fiser, Daniel Germani and José Ángel Ferrer
"The broader one's understanding of the human experience; the better designs we will have". Steve Jobs, the American business magnate, co-founder and CEO of Apple, applied this quote to the computing field. Today, after a tough situation for the human existence, experts from the architecture and design fields agree that the research, weakness analysis and materials innovation, will be the challenges that professionals must face to know the 2021 architecture and design trends.
Randy Fiser, ASID - American Society of Interior Designers  CEO, thinks that although understanding how people want to live and work post-Covid will likely take years, designers need to be prepared to use research to empower their work to support these new ways of living and working, and to guide our design and living decisions. He considers that the healthfulness of the spaces we inhabit as well as the balance between innovating materials that don't spread viruses and are highly cleanable, will also be a key component in the design world.
Furthermore, the CEO assures that surface science will also be a major player, with understanding how surfaces contribute to the spread of virus and cleanability becoming as important as aesthetic concerns. According to him, "the healthy benefits of a material like natural stone support biophilic design principles and certainly provide major benefits for their occupants", which currently supposes a true need.
Mármoles Sol
Daniel Germani, creative director and founder of Danirl Germani Designs, thinks also that "this pandemic will bring some changes in the way we design and think about using materials". To Germani, this "is an introspection period, to analyze and rethink what we are doing right and what we are doing wrong".
José Ángel Ferrer, Spanish architect and Ferrer Arquitectos studio CEO, says that "the housing problem continues being an unsolved issue in this society. Most of the people don't live in places with the minimum conditions to achieve an adequate psychological and physical wellbeing". He affirms that now Covid-19 has made clear that "in many homes, people have to do contortions to get some sun rays for a few minutes a day" so it's important to make "a bigger effort to find more worthy and satisfactory livable solutions".
Accordingly, Randy Fiser, agrees with this opinion considering that the pandemic "will have a profound impact on the design industry" because "throughout this devastating crisis people that have been homebound are really understanding that design matters". The CEO of the society that with almost 25,000 members is focused on research and advocacy for the profession to show that design impacts lives, comments that they are hearing from many of its members at small and large firms alike that their work is busier than ever. "Many homeowners will likely come out of this needing to redo their home because they have spent so much time there and could end up spending even more as we see flexible work becoming more accepted". He predicts, based on this experience, that there will be a real appreciation of comfort in design from textures that help us find serenity to colors that calm or energize us.
Project: House Quatre Carreres. Mas Millet Arquitectos. Executed by Barron Estudio. Bench: Dekton Galema Cosentino. Author Alfonso Calzaz
Germani, meanwhile, instead of talking about the word trend, prefers to explore what is missing in the market and why, to develop it. He thinks that saturated colors are giving a great boost in design and show it wonderfully through his collaboration with Cosentino, by creating the Dekton colors' collection and through his furniture line.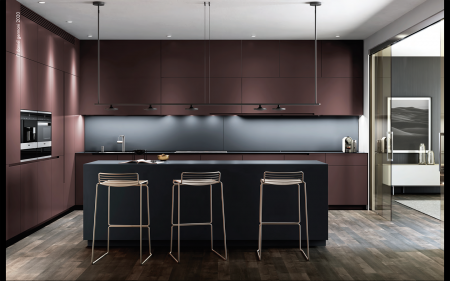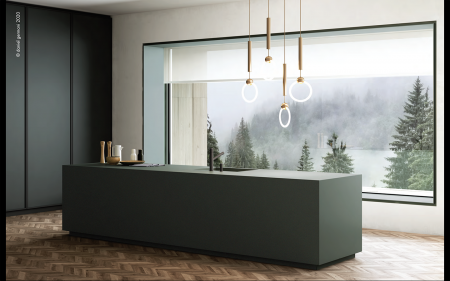 Chromica Dekton. Daniel Germani 2020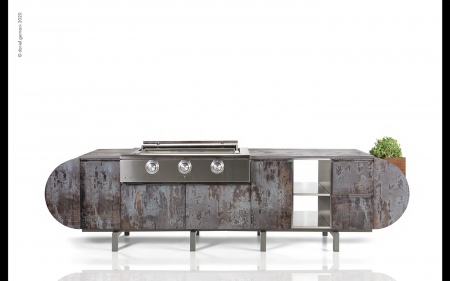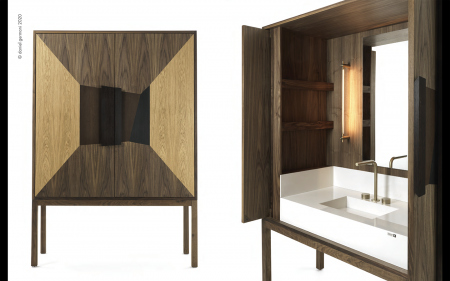 Daniel Germani 2020
Another relevant point within this new normal, is the back to natural. According with the Spanish architect, Ferrer, "we will be more focused on the nature designs and products like natural stone will fit perfectly. People have always been interested in marble and natural stone, however, its differential value depends on the way we use it and the design we apply". Ferrer, refers to his working experience with the Macael Marble Brand, when he develops the Pitágoras building. He also highlights as a good current reference of the many possibilities and new marble applications, Lagasca 99, a residences' building in Madrid by the architect Rafael De la Hoz. From his point of view, we must investigate to make the stone a surprising and contemporary material.
PITÁGORAS building. Ferrer Arquitectos
Daniel Germani includes the natural materials as part of his philosophy: a good design must be honest and inspiring. "The imperfections of the natural materials make them perfect. The beauty is in the imperfect things; in the marble vein that cross the stone with unrepeatable color combinations. It's in a color change due to the material oxidation; in the thousands of years that marble varieties need to be created; in signs that only nature can create". He knows that cost and maintenance can make the consumer think in some alternatives for some applications, but marble and natural stone have and will continue having an important role in the architecture and design history.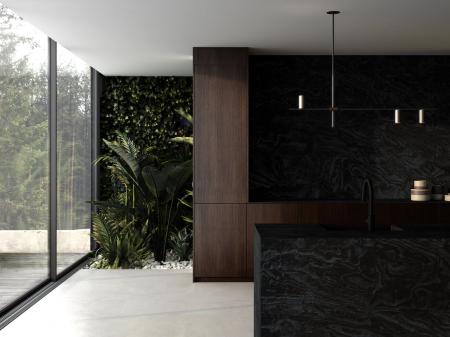 Cosentino
Related with the structural residences design, "the trend to build terraces or outdoor and sunny spaces is clear", Ferrer says. In fact, he is currently in charge of an eight-floor apartments building in Madrid, which will house a small orchard-terrace in each apartment. This is a garden-building concept where the small gardens have a double function; the contact with nature and the self-consumption cultivation capacity of a family for a year.
Cuéllar Arquitectura del Mármol
Definitely, "it's important to know that today's client is a very updated consumer who has investigated, knows the current market's purposes and is conscious of what he/she wants. And this is a challenge", says Germani. So Randy Fiser, encourages the professionals to be a good resource for them. "Although you may not be seeing current or potential clients in person yet, share relevant articles, post projects that can inspire them, and just be an ear to listen to their needs. By over communicating and being a help now, you will be the first call these customers make when they're ready for a project".
And, above all, "look at the future with optimism", recommends José Ángel Ferrer, who advises being an honest professional and living with responsibility, but never being afraid. "We will get over this situation, but this recovery will take some years. The sooner we start, the better we overcome it".
Source: Mármol / Architecture and Design magazine, published by Asociación de Empresarios del Mármol de Andalucía / AEMA.