01.09.2020
NDF-6840/39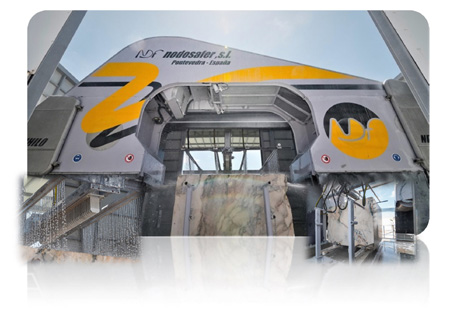 NODOSAFER presents the new generation of specific multi-wire machines for marble and limestone. Special patented cutting system with automatic control of each wire that allows very high speeds with an unsurpassed finish quality.
15.09.2020
NDF-6870/72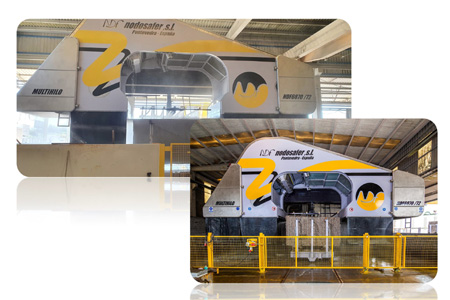 We continue to implement machines, in this case 2 new units of the N6870 / 72 model whose proven results confirm greater cutting speed and stability, higher diamond wire performance and lower maintenance costs.
20.09.2020
NDF-6510/15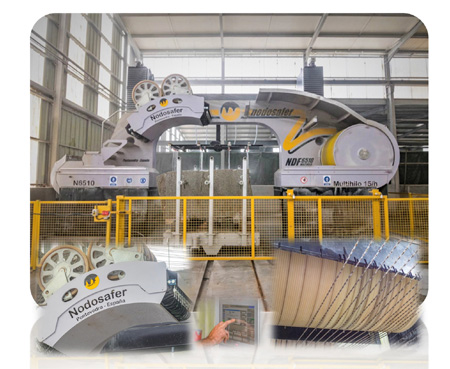 The smallest of the family, the N6510 / 15 is the most versatile machine on the market today. Its easy handling, its SIMPLICITY in changing thicknesses, its adaptation to any type of block makes it the engine for a factory that requires dynamism and adaptation to any type of cut, be it the type of regular or irregular blocks and any type of thickness.
05.10.2020
I+D+i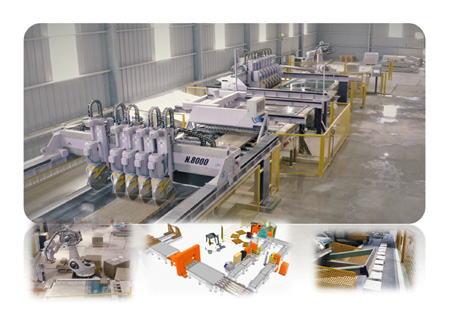 NODOSAFER's constant commitment to R + D + i makes us become a dynamic company, adapted to the continuous changes in the market and responding in an agile and efficient way to the needs of our clients. The strong commitment to robotics allows projects with exponential productivity compared to current methods, covering all types of productions in any material, be it granite, marble or natural stones, with any type of finish.