June 2021
One of the latest projects of our R + D + i department, a robot programmed to carry out different tasks within the same factory, which allows a very high productivity compared to traditional means of work.
The same robot is capable of producing curbs of any type (miter, polish, with a greater or lesser angle and cutting length, different finishes depending on the tool to be used, flamed, etc.).
Likewise, the installation of a linear track allows the transfer of the manufactured parts from the stockage that we define on different pallets to the next treatment machine, in this case a shot blasting machine.
In the accompanying video, the times are shown in the case of the factory in question.
The savings in time, personnel, handling, and transportation make this a very profitable investment, not for the future, but for the present.
More information at www.nodosafer.com
NODOSAFER presents the new generation of specific multi-wire machines for marble and limestone
01.09.2020
NDF-6840/39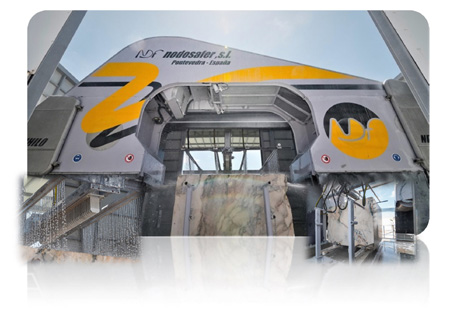 NODOSAFER presents the new generation of specific multi-wire machines for marble and limestone. Special patented cutting system with automatic control of each wire that allows very high speeds with an unsurpassed finish quality.
15.09.2020
NDF-6870/72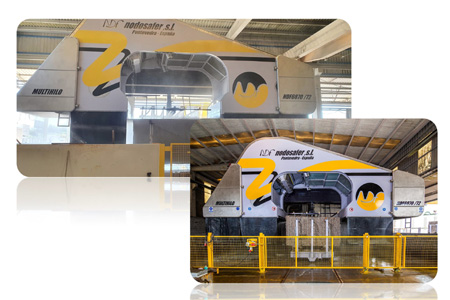 We continue to implement machines, in this case 2 new units of the N6870 / 72 model whose proven results confirm greater cutting speed and stability, higher diamond wire performance and lower maintenance costs.
20.09.2020
NDF-6510/15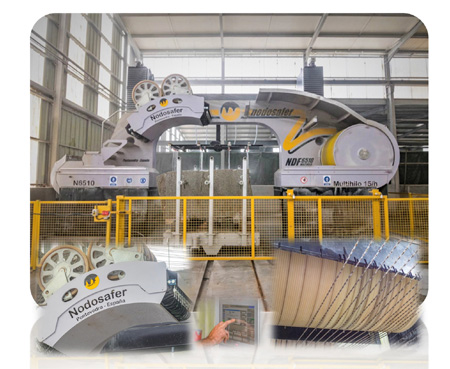 The smallest of the family, the N6510 / 15 is the most versatile machine on the market today. Its easy handling, its SIMPLICITY in changing thicknesses, its adaptation to any type of block makes it the engine for a factory that requires dynamism and adaptation to any type of cut, be it the type of regular or irregular blocks and any type of thickness.
05.10.2020
I+D+i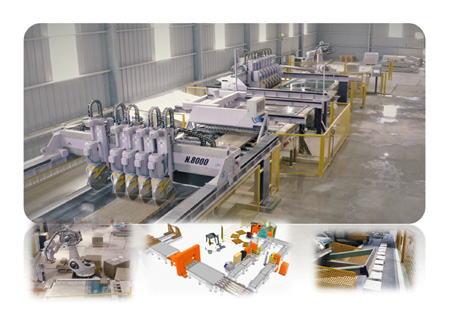 NODOSAFER's constant commitment to R + D + i makes us become a dynamic company, adapted to the continuous changes in the market and responding in an agile and efficient way to the needs of our clients. The strong commitment to robotics allows projects with exponential productivity compared to current methods, covering all types of productions in any material, be it granite, marble or natural stones, with any type of finish.