The history and usability of stone have aroused interest. A Finnish-Swiss designer duo is planning a new stone-related exhibition for next year in Finland, which will feature Finnish and Swiss stone. Finland has one of the oldest soils in the world, while in Switzerland, the stone is relatively young. The exhibition will offer an overview of the entire history of mankind through the lens of stones.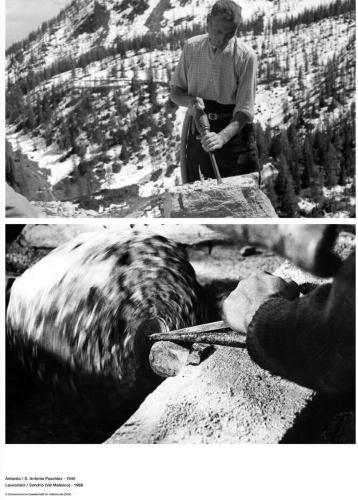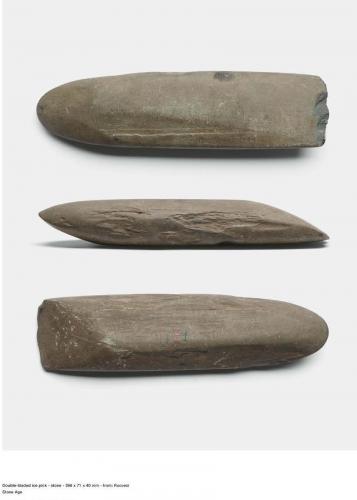 The exhibition is created by a Finnish industrial designer living in Switzerland, Ville Kokkonen, and a Swiss designer, Moritz Schmid. Scheduled for opening next year, the exhibition will compare the usage of stone in different time periods and stone types between Finland and Switzerland. The exhibition will be curated by Italian architect Florencia Colombo, and it is supported by the Kivi association, representing the Finnish natural stone industry.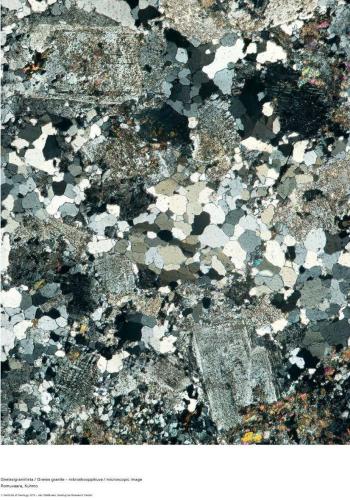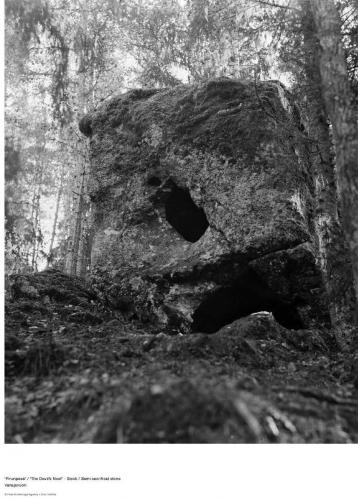 Starting from the Stone Age and moving to the present the new exhibition will also ponder the role of stone in the future. Few people realize the significant influence that stone, as a material, has had on shaping the world and on how we humans have become who we are today. 
Along with the history of stone, the exhibition will introduce visitors to the ways of utilizing stone in Finland and Switzerland. The exhibition consists of texts, photographs, videos, stone samples and objects made of stone.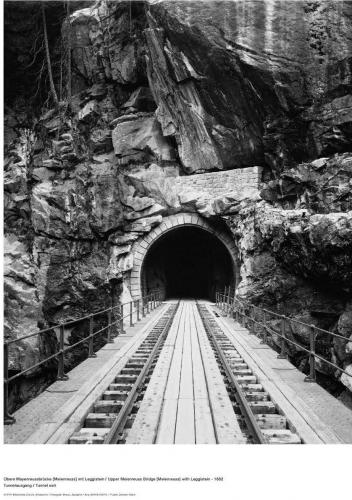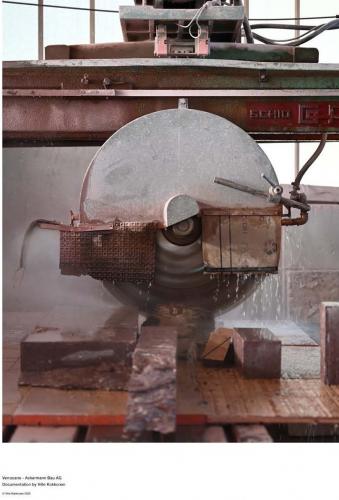 Ville Kokkonen, Moritz Schmidt, and Florencia Colombo have delved into the history of Finnish stone at The National Museum of Finland. They have also conducted research in Switzerland, visiting quarries and learning about the industrial processing of stones. The results of this research will be presented in the exhibition, opening in 2024. 
Ville Kokkonen has worked as a professor at the Aalto University and as a designer manager at Artek. Stone has been an important material for Kokkonen for a very long time, offering positive alternatives in sustainable design processes, especially regarding emissions.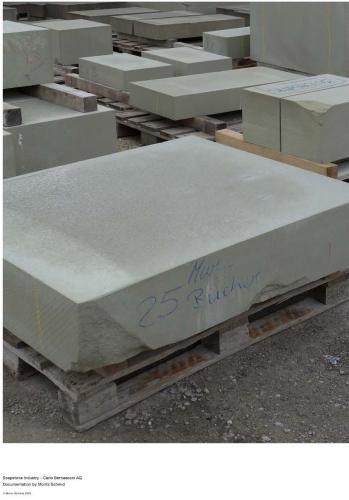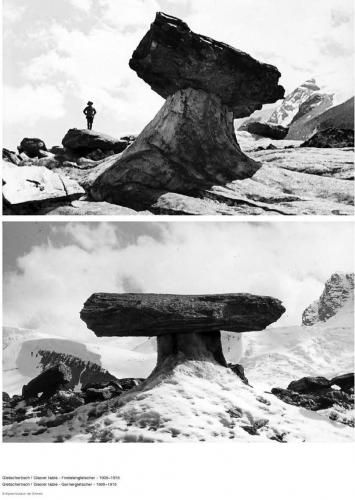 The curator of the exhibition, Florencia Colombo, has become acquainted with the Finnish culture and the celebrities of Finnish design through her work as an architect. Moving to Finland and working there has offered her a deeper understanding of Finnish design. Alongside Kokkonen, she organized the exhibition "The 10,000 years of design – Man, Matter, Metamorphosis" at The National Museum of Finland. 
_______________________________________________________
Unlocking the Green Potential: Life Cycle Assessment Proves Why Natural Stone is the Best Choice for Sustainable Construction
When it comes to sustainable construction materials, the importance of considering carbon footprints cannot be overstated. It is crucial to provide customers with life cycle assessments to differentiate natural stone from man-made composite materials, helping them make informed choices. This is particularly significant in Europe, where countries like in my home country Finland, we have taken substantial steps towards calculating and reducing carbon footprints.
In Finland, a recent life cycle assessment for natural stone has shed light on its low-carbon characteristics, making it an excellent choice for sustainable construction. Finland stands out as one of the European countries where products manufactured from natural stone adhere to the European standard by having Environmental Product Declarations. These declarations provide comprehensive information about the environmental impacts of a product throughout its life cycle.
The use of natural materials in the construction industry has been steadily gaining momentum, and the low carbon footprint of natural stone adds yet another compelling reason to choose this material. The KIVI – Stone from Finland association, which represents the natural stone industry in Finland, commissioned a life cycle assessment conducted by OneClick LCA. The results, confirm the low carbon footprint of products made from Finnish natural stone.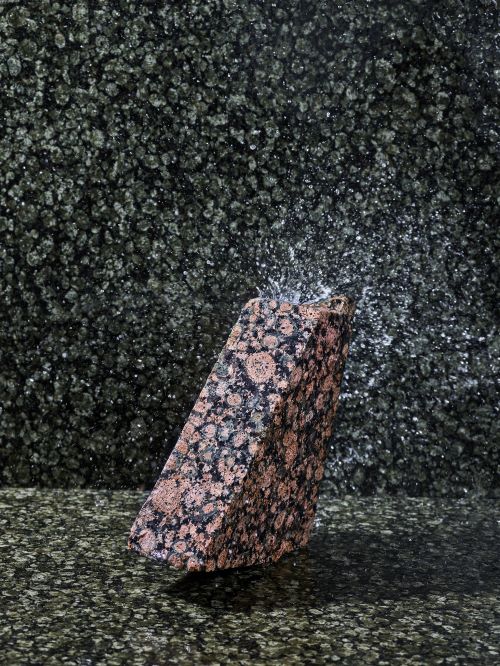 Finland aims to be a carbon-neutral country by 2035. To achieve national and international climate targets, the construction sector must also reduce emissions. Monitoring the carbon footprint of a construction site throughout its life cycle, along with energy use, is crucial. Determining the carbon footprint of natural stone provides valuable information in this area.
One of the key reasons behind the low carbon footprint of Finnish stone products lies in the streamlined production process. Unlike composite materials, Finnish natural stone requires minimal procurement chains and uses a single material source. The stone is quarried in Finland and transported to local production facilities, where it is cut and refined into finished products.
Additionally, the longevity and recyclability of natural stone play crucial roles in its sustainability. Natural stone, with its long-lasting nature, can be recycled immediately after removal, without the need for further processing or repair. It retains its value and can even be resold.
Practically maintenance-free, natural stone requires repairs or replacements only in exceptional circumstances. By choosing natural stone products with low emissions, construction sites can offset the emissions caused by work machines, enabling them to achieve emission-free status. Even if natural stone breaks during removal, it can still find use as rubble or in other applications, thus promoting the use of recycled materials and minimizing waste production.
By understanding and valuing the carbon footprints of various construction materials, individuals and industries outside of Europe can make informed decisions that contribute to sustainable practices. Choosing materials with low carbon footprints not only benefits the environment but also aligns with global efforts to combat climate change and promote a greener future.
I warmly recommend conducting life cycle assessments for natural stone in your country as they can provide valuable insights into the environmental impacts of our industry and help us stand out positively from other materials.
Sini Laine, Executive Director of KIVI – Stone from Finland
Download EPDs: https://kivi.info/kivi-ry/kivi-stone-from-finland/