The technological development has been evident in recent years in the stone industry, now take a step forward also in the vehicles commonly known as AUTONOMOUS SHUTTLE WAGONS, meant for transporting blocks of stone or cut material throughout the factory of  slab production with this new project.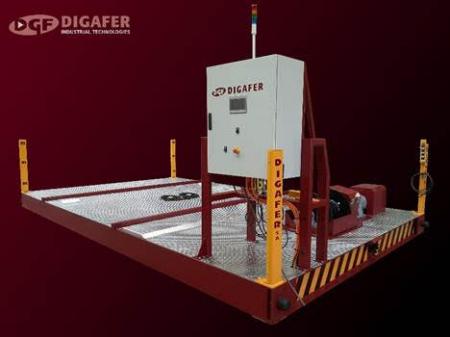 The vehicles have been very rudimentary, they needed an operator who was exclusively a 'driver' and would not go faster than 4m/ minute, that is, very slow. The new concept that DIGAFER proposes was born out of the innovation plan of the company EUROROCA, located in Porriño (Spain), based on the optimisation of the internal logistics of the factory adopting concepts of INDUSTRY 4.0.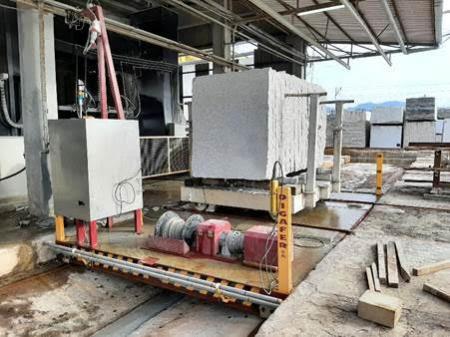 The novelty resides in that the AUTONOMOUS SHUTTLE WAGON automatically identifies each of the stopping stations, be they cutting machines such as Multiwired or gangsaws, or 'dead ways', so as to elaborate routes, program the loading and unloading tasks, and shorten the production times.
Supporting loads of 100 tons, and, moreover, reaching 15m/ minute, which is a substantial improvement in itself, the AUTONOMOUS SHUTTLE WAGON identifies whether it is moves with or without load, and by means of laser safety scanners and lateral barriers of light curtain, it moves with total safety throughout the factory.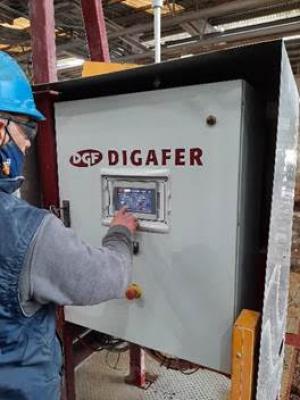 With both the implanting of the AUTONOMOUS SHUTTLE WAGON and the modernisation of the machines in its factory in Porriño, EUROROCA has increased its capacity of processing natural stone in consonance with the increase of revenues of the company.
DIGAFER, specialised in making machines for the processing of natural stone and industrial robots, is betting on automating the movements of transporters, wagons, stevedores and other elements of a factory of stone to achieve important improvements in production, quality and cost savings.