Guidoni, the biggest granite exporter in Brasil, offers an innovative solution, born from the union of the purest quartz, worked with avant guard technology.
Guidoni, world leader in the extraction of ornamental stones and biggest exporter of granite in Brazil, launches Topzstone by Guidoni, the surface made with the purest quartz with avant guard technology that guarantees perfect cutting and duration.
Ideal for kitchens and bathrooms countertops, it can be also used as floor and walls covering, giving a contemporary touch to any ambience.
Its beauty is defined in a multitude of tones and movements, producing unique collections created in collaboration with the greatest trends of experts: Topzstone by Guidoni in fact reveals itself in an infinite range of colors and movements that are trendy, to always ensure a unique design .
Topzstone by Guidoni is the ideal solution to give in every space in the house an urban and contemporary touch, it could be through the lighting points that illuminate spaces in an contemporary way, like in the Spotlight collection, or in the absolutely consistent color, like in the Absolute collection, assuring an unmistakable metropolitan mood.
Guidoni offers the innovative Topzstone by Guidoni in five collections suitable for a modern and essential design:
Absolute: 2 homogeneous colors, white and black, to assure the cleanness of lines and essentiality of surfaces;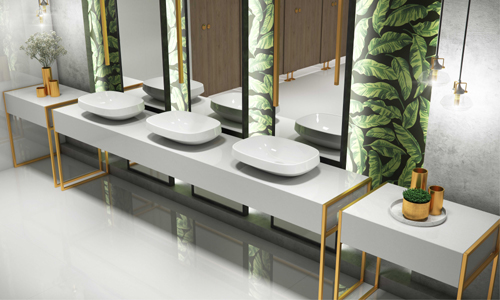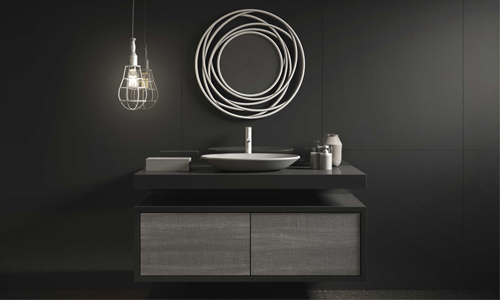 Downtown: 16 trendy colors, from warm tone of hazelnut to vanilla, to gray in its different nuance;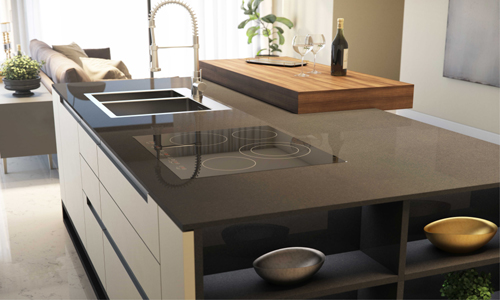 Spotlight: 8 colors, from red to blue, from bright gray to white, to black, enriched with pieces of glass and mirror;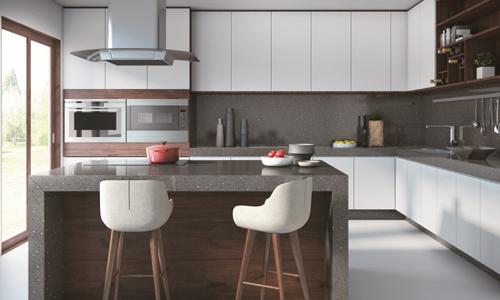 Urban Marble: 12 colors that replicate the patterns of natural stones;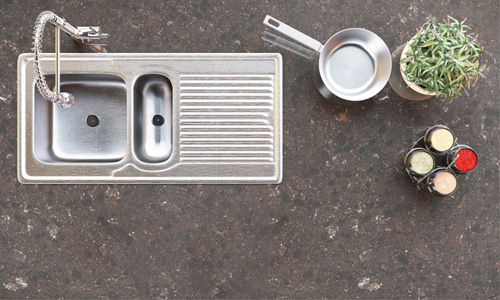 City Fragments: 5 colors, from warm cream to colder gray, with little grains that break the consistency in a unique way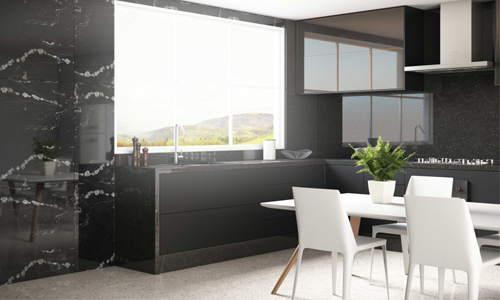 A winning product because it combines beauty and practicality: it is contemporary, easy to clean, resistant and always beautiful.
Grupo Guidoni has over 25 years' experience in the extraction and processing of natural stone market.
Present in 70 countries on 5 continents, Guidoni Group has 100 thousand square meters of industrial plants, in Brazil and in Spain, more than 40 quarries for extraction and two distribution centers in Brazil and Italy, thus confirming itself as the leading granite exporter of Latin America.